With 700 islands and cays and some of the most spectacular scenery anywhere on the planet, it's not surprising that the Bahamas is filled with terrific resorts. But while the destination is perhaps best known for larger hot spots on the "main" island of New Providence, like Atlantis and the Baha Mar, venture beyond Nassau and Paradise Island and you'll discover some boutique jewels, from character-filled beach hotels to adventure outposts to private escapes. We've brought you 10 Bahamas resorts to consider for your next Bahamas vacation, with an emphasis on smaller properties that marry beauty, adventure and authenticity.
Fernandez Bay Village, Cat Island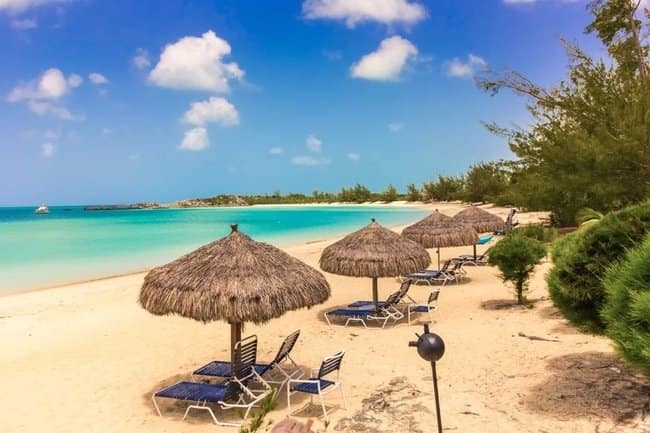 The Out Islands of The Bahamas are a world unto themselves, and Cat Island is a classic Out Islands destination: rugged and beautiful, sparsely populated and incomparably serene. For decades, it's been home to Fernandez Bay Village, a beloved, unpretentious beachfront resort that is a throwback to the Caribbean hotels of yore, with endlessly warm service, great food and true toes-in-the-sand rooms. This is a dreamy place, simple and wonderful, one you'll want to come back to year after year.
Deep Water Cay, Grand Bahama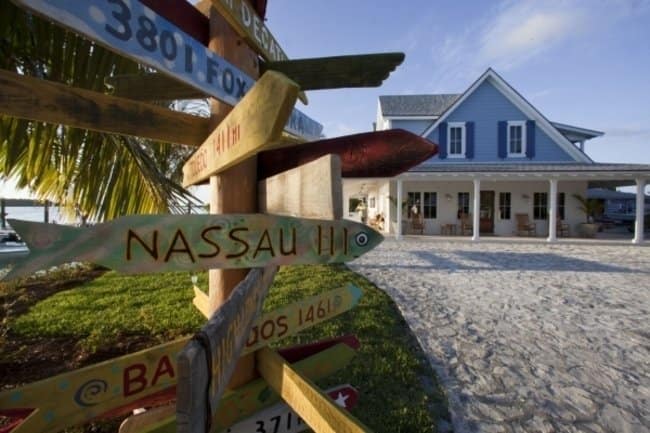 Long one of the Bahamas' best-kept secrets, Deep Water Cay is Grand Bahama's most legendary resort, with an emphasis on world-class fishing set off the far eastern edge of Grand Bahama. The property, which first opened in 1958, is a mix of private homes and beachfront cottages, the latter perched directly on the sand. It's also a celebrity favorite, hosting everyone from Liam Neeson to Tom Brokaw.
Small Hope Bay Lodge, Andros
We've coined it the Bahamas' ultimate adventure hotel, and Small Hope Bay Lodge on the mysterious, wonderful Andros Island is just that, offering travelers a gateway to the wild natural world of the Bahamas' largest island. And while you can conjure up just about any adventure from bonefishing to nature tours, its superb coastline means you can also find a classic beach vacation.
Staniel Cay Yacht Club, Exuma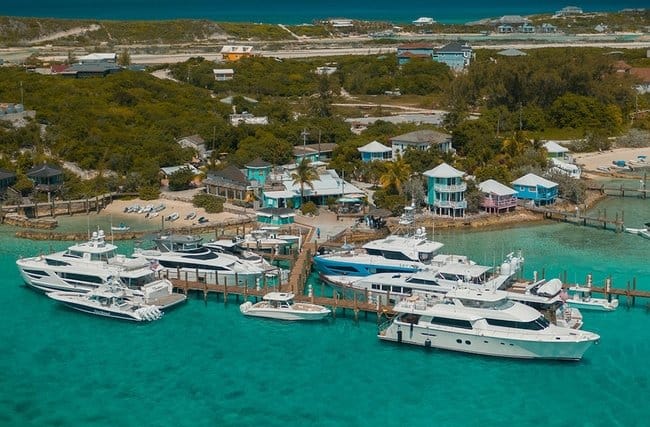 There's no more beautiful water anywhere on earth than in the Exumas (although the Abacos do make a strong case), and when you're here you simply need to be out on the water. Enter Staniel Cay, a paradise for yachters and sailors, with a marvelous on-site eatery and a mix of colorful bungalows, suites and a standalone villa. This is the real Exuma, and it's the perfect jumping off point to explore the wonders of this archipelago.
Valentines Resort, Harbour Island
There may be no more charming place in the entire Caribbean than Harbour Island off the coast of North Eleuthera, and while this tiny hotspot is filled with great places to stay, none is more complete than Valentines, a full-service resort with everything from a marina to a high-tech conference space. It's in many ways the town square of Harbour Island, with its marina bringing in the energy of yachters and its pub one of the most popular evening watering holes on the island.
The Dunmore, Harbour Island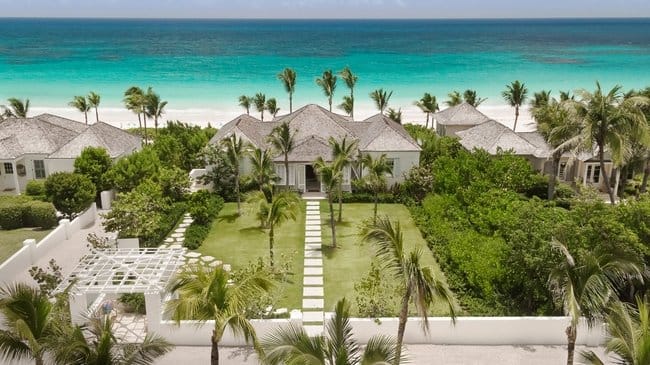 Elegant, refined, glamorous. The Dunmore, set on Harbour Island's miraculous Pink Sand Beach, is a journey to the jetset era, a chic boutique resort with a pervasive air of romance. It's a collection of gorgeous little cottages and, if you want space, private residences. You just feel special here, that you've found a timeless resort on a perfect beach. Because you have.
Hope Town Harbour Lodge, Elbow Cay, Abaco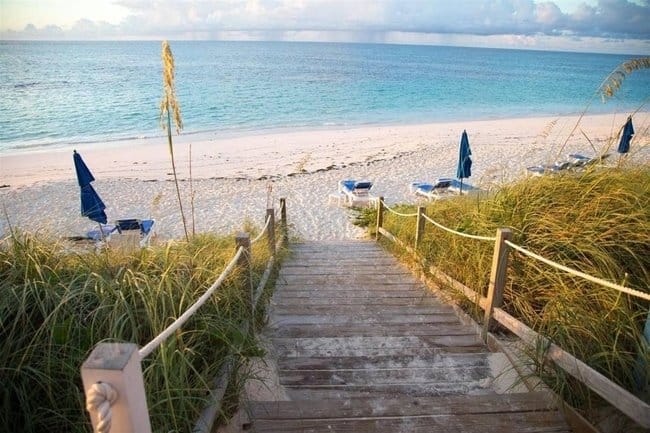 The Abaco chain is a rather diverse destination, offering magnificent private islands, pristine shores, great fishing and some of the most famous beach bars in the Caribbean. But it's also home to Hope Town, the colorful centuries-old village on Elbow Cay that's a portal to another time, a place where no cars are allowed . And its signature place to stay? The classic Hope Town Harbour Lodge, an authentic Bahamian boutique resort that among many amenities boasts two miles of Abaco sand.
Stella Maris Resort, Long Island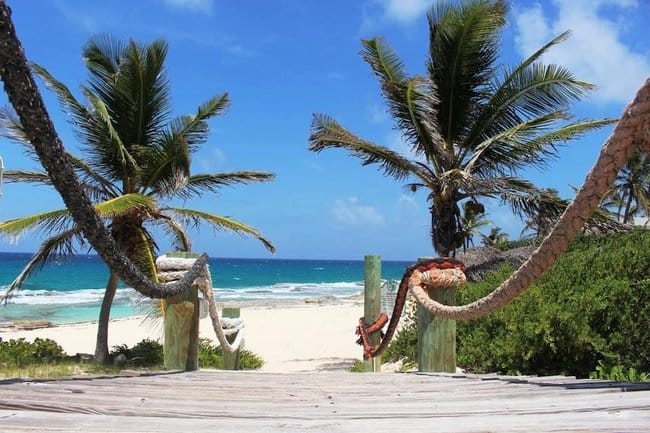 Another Out Islands gem, the aptly-named Long Island overflows with uncrowded, breathtaking beaches, miles and miles of empty sands reserved for intrepid travelers. And at the center of it all is Stella Maris, an intimate beachfront retreat (with a marina, too) with traditional ocean view rooms and a host of large villas with a clubby, friendly, warm ambiance. Even better? The resort can even fly you right to the hotel.
Bimini Big Game Club, Bimini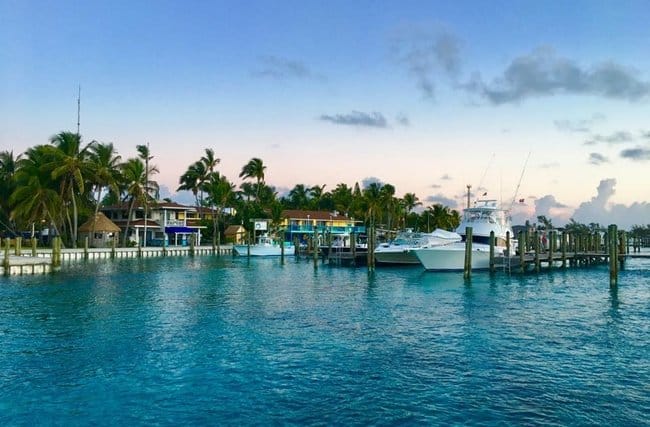 Bimini has always found a place in the hearts of adventurers — most notably its most famous resident, Ernest Hemingway. And that's very much still the case today, whether you want to go shark diving with the on-site Neal Watson Scuba Center or explore the majesty of the mangroves with guides like Ansel Saunders. The Bimini Big Game Club is all about exploring the beauty of Bimini, set in the heart of North Bimini and simply teeming with adventure. The best part? It's just a 30-minute flight from Miami.
The Bluff House, Green Turtle Cay, Abaco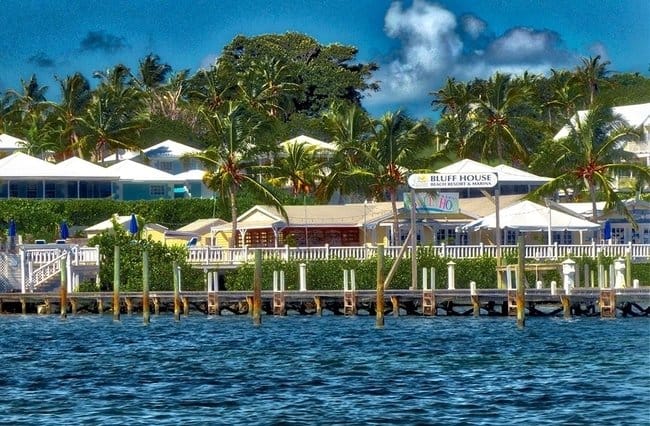 If you could dream up the perfect little Caribbean island, it would probably look something like Green Turtle Cay. And if you could dream up the perfect little boutique resort, it would probably look like the Bluff House, the venerable hotel that has been drawing beach-loving pilgrims for decades. And while you'll find all of the barefoot chic ambiance you're looking for, you'll also find some rather well-appointed rooms, too.