With more couples choosing

to live together before officially getting hitched, blending two separate aesthetics and lifestyles into one living space can be difficult. That's where the wedding registry can help! Wedding registries are a great way to create a wish list of the items both you and your partner want for your married life. Plus, they also help your guests in choosing the right wedding gift.
When creating your wedding registry, don't feel obligated to stick to the "traditional" dishware, glassware and appliances list. Consider adding some cool smart home gadgets. Tip #1: be sure to create the registry together. Whether you are tech-savvy or just looking to add more convenience to your daily life, we've found some amazing smart home gadgets to add to your wedding registry that are sure to elevate your living style.
Create Movie Nights With This Compact Laser Projector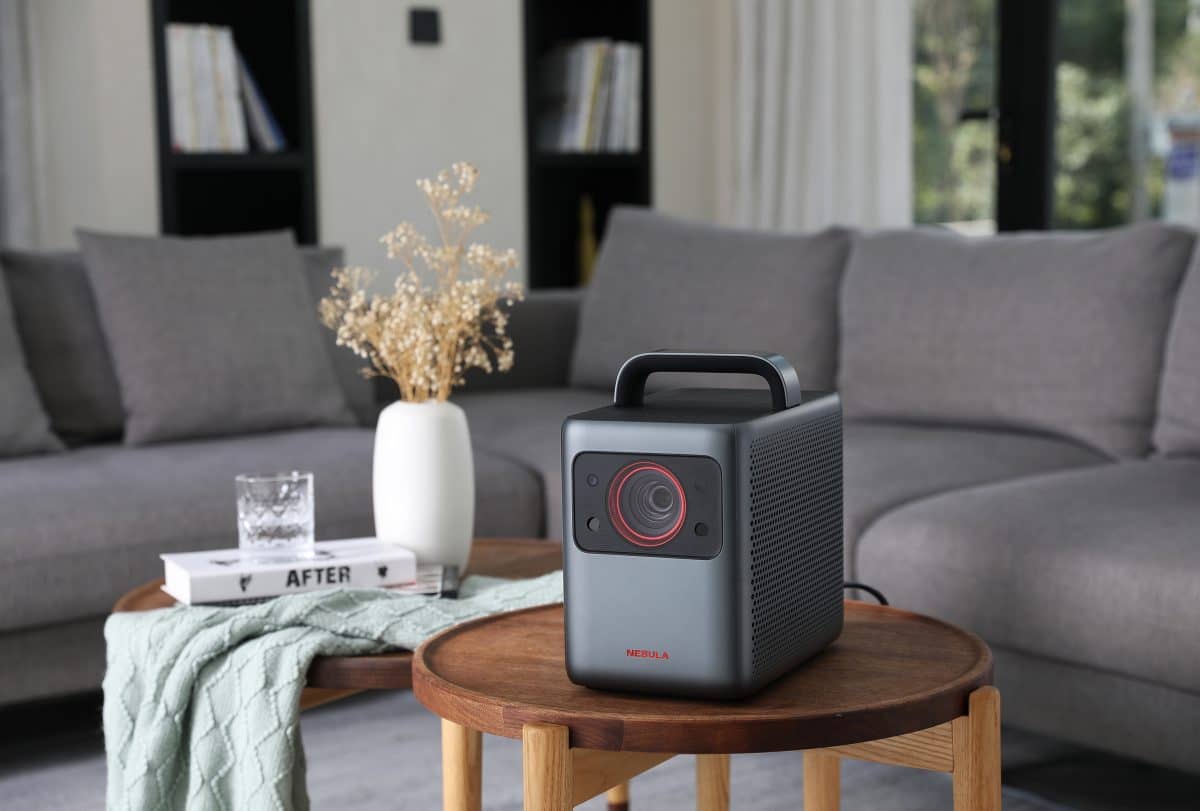 Your movie nights are going to be the talk of your social circle with the Nebula Cosmos Laser 4K. With easy setup, the projector can easily be moved around the house. All you need is a clean wall to project an image. Key specs like Intelligent Environment Adaptation (IEA) Technology ensure that this laser calibrates to any room or space where you plan to use it. It also comes with a built in dual 5-watt tweeters and dual 10-watt speakers for immersive sound. And it comes loaded with Android TV for access to over 400,000 movie and TV series titles, as well as 7,000-plus apps.
Elevate Your Wine Tasting Game
The Üllo Open Wine Purifier promises to reduce the histamine content of your next bottle of wine while also removing sulfites. This dishwasher-safe gadget can be used on red, white or rosé varietals and leverages a patented Selective Sulfite™ filtration system to make every glass you sip taste like it was just poured at your favorite vineyard. It also aids in aeration and is compact enough to be used on the go, making it a must-have companion for those romantic picnics or late-night beach outings. To use, place the purifier on top of your wine glass, pour your favorite wine into it, and let it do all the work.
Stay Healthy Together With This Smart Scale
Body weight scales have come a long way. Using BIA (bioelectrical impedance), the HR Smart Fitness Scale by Etekcity is a great upgrade. The scale pairs with the brand's companion VeSync app to give you a wider range of metrics, from BMI, muscle mass and lean muscle mass to bone density. This scale auto-calibrates and can also support up to 400 pounds on the heat-tempered glass surface. Better still, you'll like the long battery life as this pick comes with pre-installed AAA batteries.
Aromatherapy With This Smart Humidifier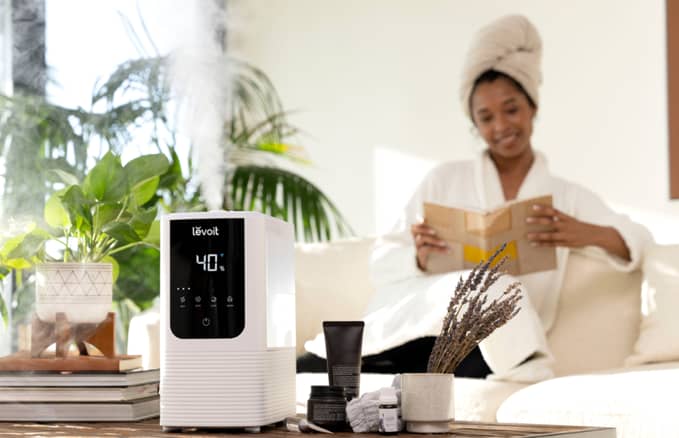 The Levoit OasisMist 450S Smart Humidifier is designed to create perfect moisture levels. Operate the device using the VeSync app or via the smart control panel. You can get up to 45 hours of run time on the low mist setting and a total coverage of up to 430 square feet. The humidifier is compatible with aromatherapy thanks to the included aroma pad. It comes with adjustable nozzles and is lightweight. This is the perfect gadget to keep your space humidified.
Odor Control Voice-Activated Sensor Trash Can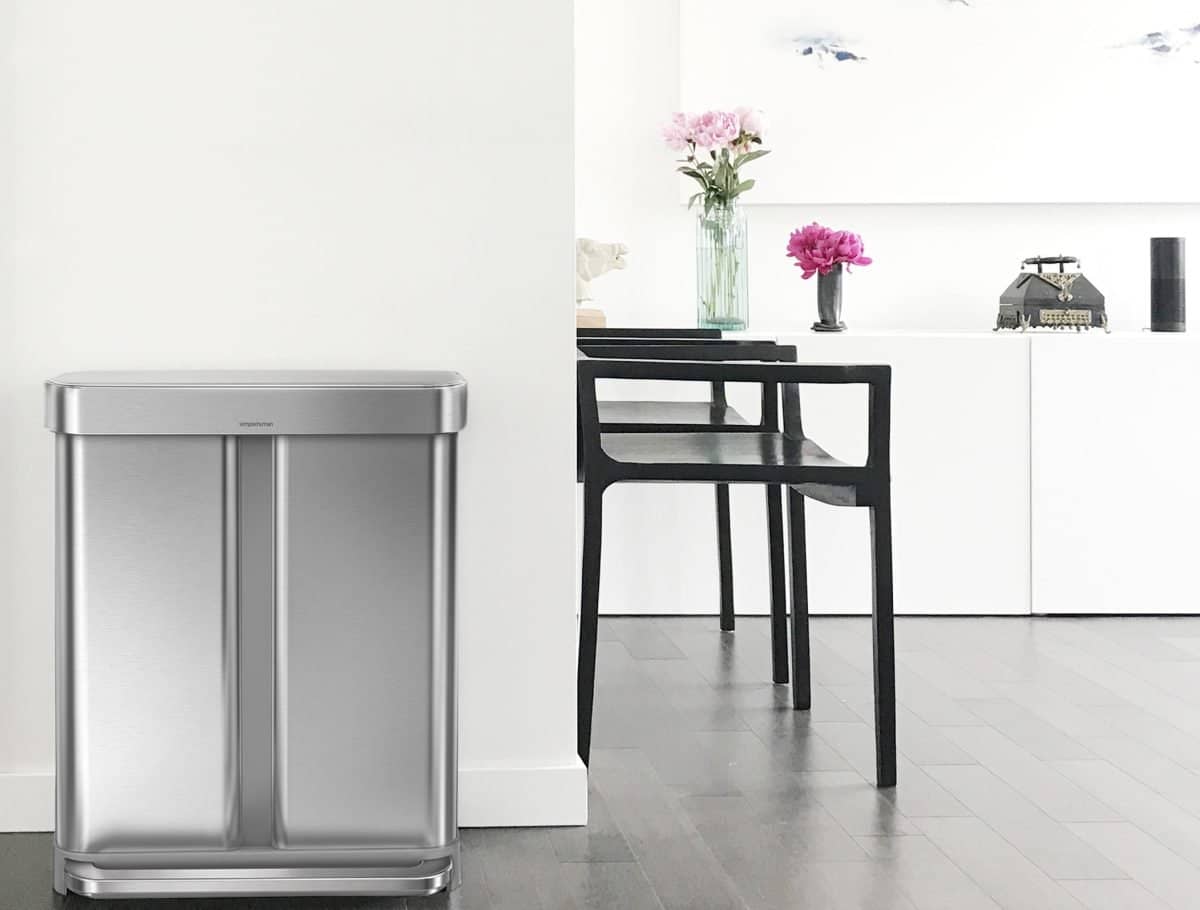 We get it, a trash can might not seem like the sexiest thing to put on your wedding registry, but the Voice + Motion Dual Compartment Rectangular Sensor Can from SimpleHuman takes trash receptacles to a new level. Along with the traditional motion-activated lid, this one is also triggered by your voice. Available in three colors, you'll like that it features dual bins for recyclables and regular trash. Simply say "open can" and the lid will open while the "close can" command triggers the lid to shut. Alternatively, it automatically closes after 10 minutes. The brushed steel finish offers a fingerprint-proof antimicrobial coating for added cleanliness. The trash can comes with SimpleHuman's Odorsorb pods to control odor, so no one has to know that you missed trash day.
Throw Epic Backyard Barbecues With This Grill
If you and your honey love to grill, you need The Patio Legend 410 from Recteq. This wood pellet grill is electric and features Wi-Fi connectivity for remote phone control use, a small footprint (which makes it ideal for small backyards or balconies) and an easy, single-push start button. Still, the grill interior is large enough to accommodate 60 wings, 28 burgers and even three racks of ribs. The grill can bake, sear, smoke and dehydrate so you can try your hand at becoming the best grill master in the neighborhood. The Patio Legend also comes with two meat probes, so you'll always know when your food is ready and safe to eat.
Posh Kitchen Counters With a Couture Toaster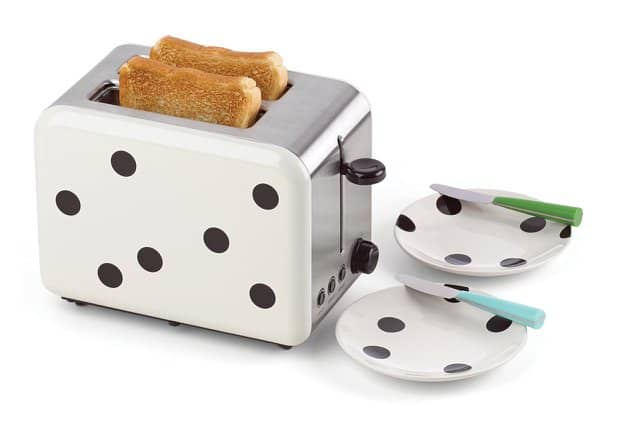 Do you need a designer toaster to heat your bagels? Not exactly. But do you want one? Yes, you do! If you view every part of your home décor— including appliances—as a way to showcase your personality, then this Lenox Kate Spade New York Toaster is going to speak to you as only designer picks can do. This two-slot toaster is available in four finishes. As is common for toasters, you can adjust the toaster level, and it comes with a crumb tray. You can also defrost and reheat baked goods.
A Little Something for Fido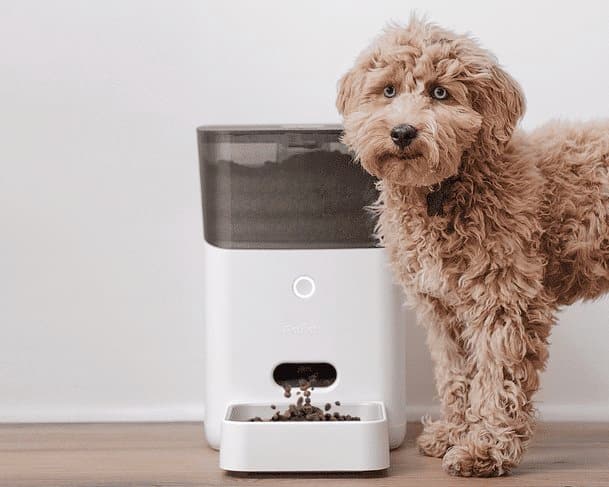 If you both spend long hours away from home, the Petnet SmartFeeder can help feed your furry friend. This automatic feeder uses Wi-Fi to keep your pup or kitty satisfied until you get home. Use the integrated smartphone app to schedule feeding times or feed on demand. You can also customize portions and set the feeder to notify you when your pet's been fed or when food is getting low. It can also be integrated with Alexa, Google and Nest. This pet feeder also comes with a rechargeable, built-in battery, offering up to two days of battery life between charges.
Make Your Home the Brunch Spot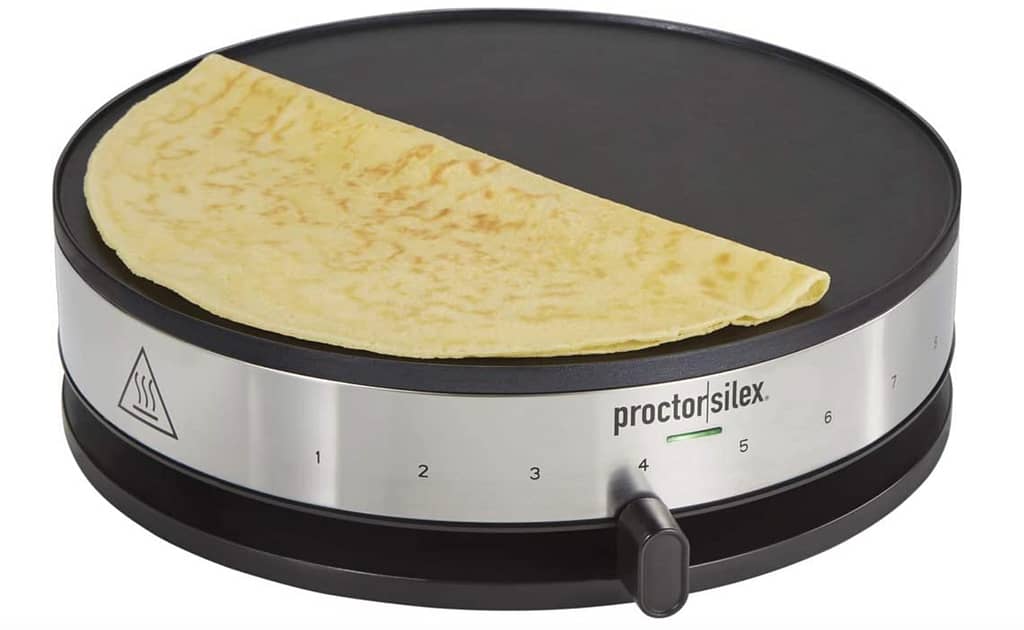 When you're ready to host get-togethers, offering unique dishes can take your event to the next level. The Proctor Silex Electric Crepe Maker can also pull double duty as a griddle for more traditional breakfast and brunch fare. You'll like that the 13-inch surface comes with eight heat levels and can even be used to make homemade flour tortillas—giving new meaning to Taco Tuesday nights. This appliance comes with a measuring cup and a spreader, plus an extra-large spatula that's specifically designed for flipping crepes.
Nurture Your Green Thumb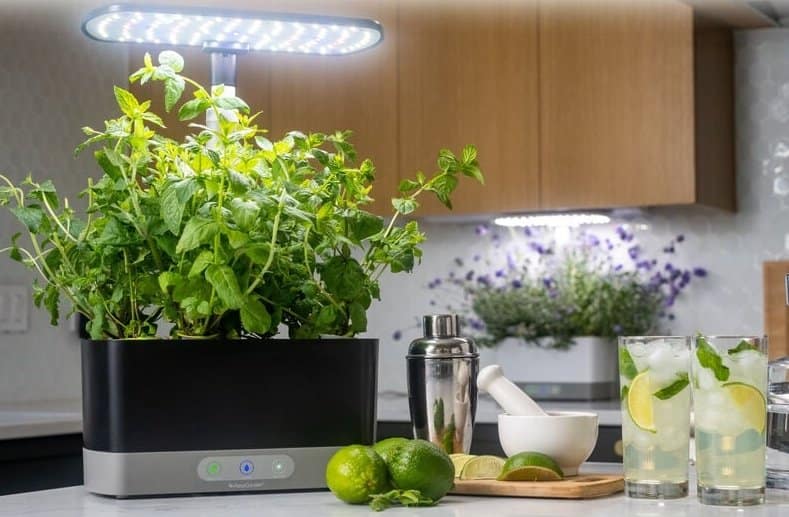 Have you ever wanted to start a vegetable or herb garden but didn't think you had the space to do so? The Harvest XL from AeroGarden is an indoor grow kit that's specifically designed to help you find your inner gardener. The kit comes with everything you need to grow up to six different plants faster than with traditional soil. It comes with a 24-watt LED light that supports a full-color spectrum to boost plant growth. More importantly, the light features an adjustable height arm, allowing you to raise it as high as 18 inches for larger plants. Choose six seed pods for herbs, heirloom salad, cherry tomatoes and petunias. All kits come with a removable trellis, power adapter and plant food with liquid nutrients to boost growth.
Replace Those Dull or Rusty Kitchen Knives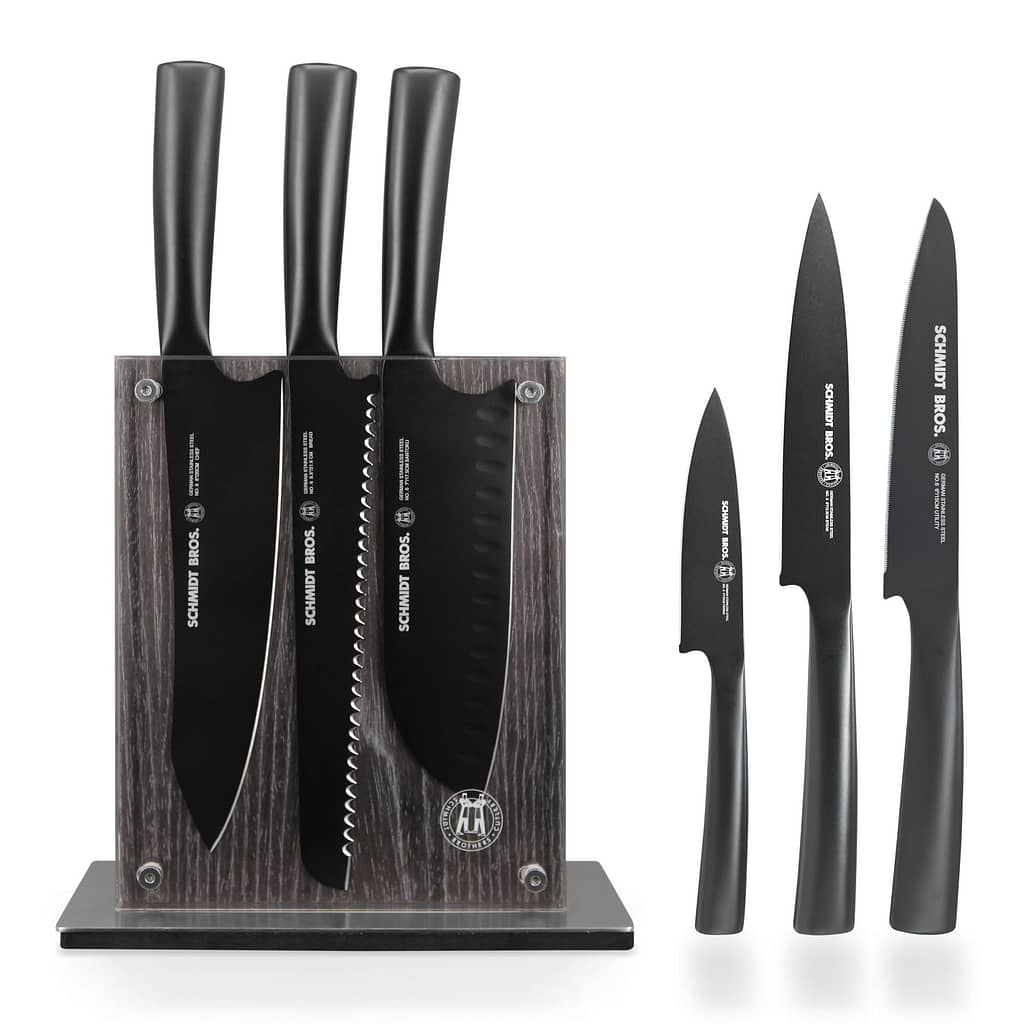 Kitchen knives might not seem like the most exciting thing to upgrade in your home. But if you've ever struggled with a dull or rusted knife—or almost injured yourself in the process—then you need the Schmidt Bros Jet Black 7-Piece Knife Block Set. Along with the seven stainless steel knives that feature German craftsmanship, you'll get a stylish, dark brown wood grain block that can easily sit on your kitchen counter without looking out of place. Each knife features the patented Schmidt Brothers Curve to facilitate easy use, and you'll get a sleek matte titanium black finish for a modern effect. Note that these knives are handwash only.
Create Your Own Bathroom Spa Experience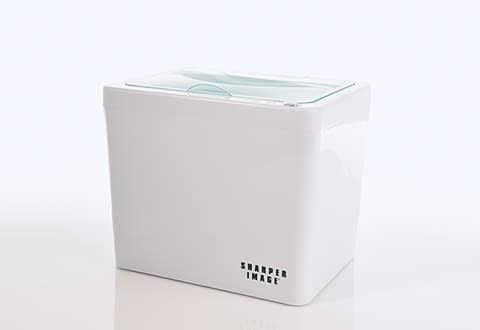 The Sharper Image Towel Warmer is a luxury we all will want. This portable and freestanding towel warmer can easily be placed on the floor or counter of your bathroom vanity. It takes just 20 minutes to warm up your towels and it can hold two large beach towels or socks, mittens and small towels.