The Pantone Color of the Year 2020 has been announced, and it's Pantone Classic Blue, a shade reminiscent of the sky at dusk. Classic Blue is meant to symbolize protection, stability, peace and confidence, as well as encourage deep thinking, open mindfulness and communication.
For the first time ever, Pantone has debuted a unique multi-sensory approach that includes not just the sight of the Color of the Year, but also the taste, texture, scent and sound of the color.  We reached out to Leatrice Eiseman, executive director of the Pantone Color Institute, for her thoughts about how to use this boundless blue to celebrate your upcoming nuptials.
"Classic Blue is a beautiful 'anchoring' color for the entire wedding party and is suitable for anyone, including mother-of-the-bride or attendants, or the bride, as it makes for an elegant color when more drama is needed — but you don't want anything over-the top," says Eiseman. "It is a great coordinating and connecting color for the groom — a nice change from the usual black or gray tux or suit for the men in the party. It also works well with other shades of blue for a monochromatic look. Classic Blue is also terrific in floral arrangements (a necessary accessory to think about) as blue flowers are uniquely different than the usual floral colors."
Here are 15 ways to use Classic Blue in your wedding:
WEDDING BAND
Be a trendsetter in 2020 by mixing diamonds and sapphires in your wedding band. Left: Riviera pavé sapphire and diamond eternity ring from Blue Nile. Right: Pear blue sapphire vintage style ring with diamond accents from Angara Jewelry. 
JEWELRY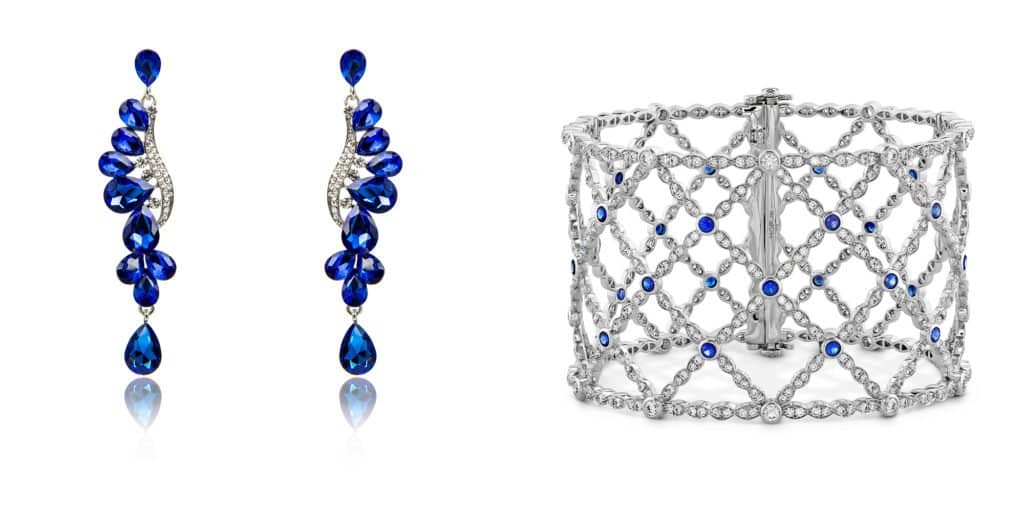 Stop the show with a pair of diamond and sapphire drop earrings or a high-fashion lattice diamond and sapphire bangle from Hearts on Fire's Lorelei collection.
SHOES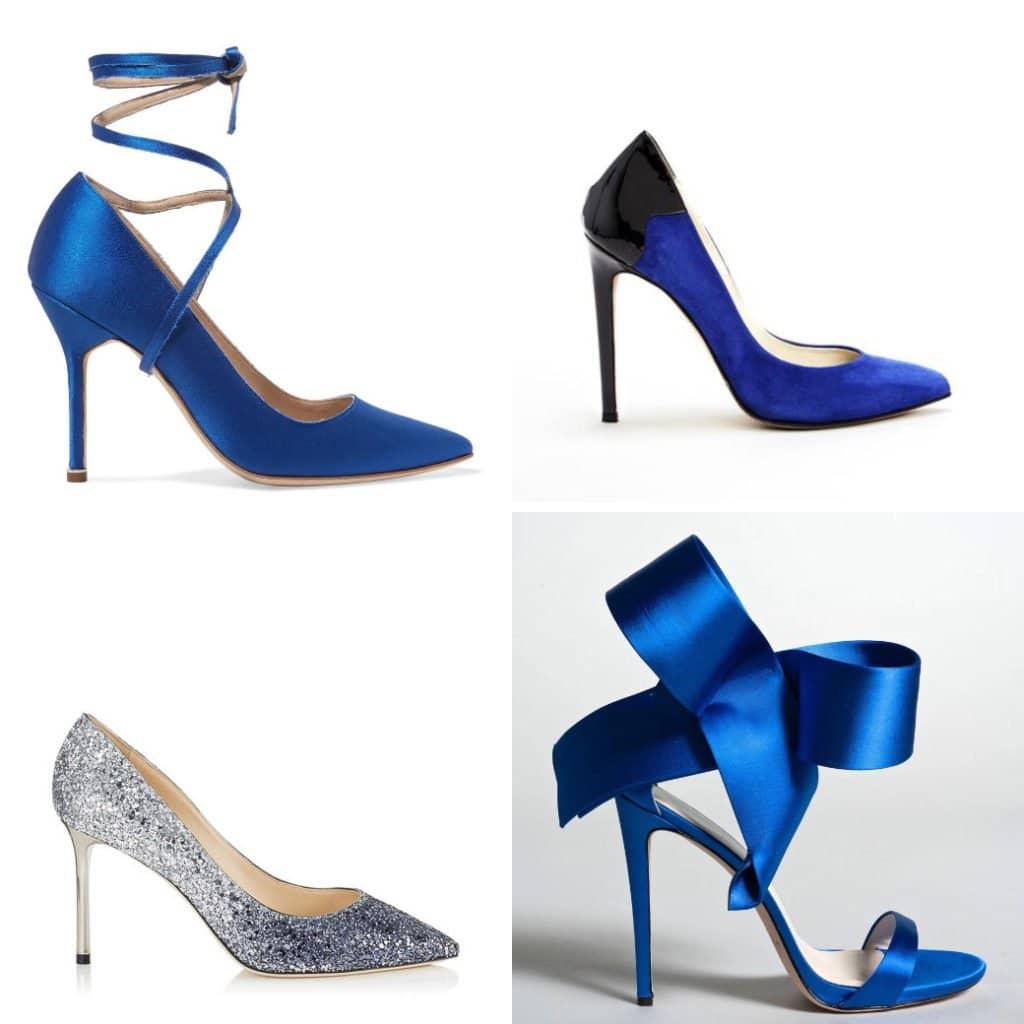 Looking for that something blue? Step into high fashion with a splash of blue in your shoe.
CAKE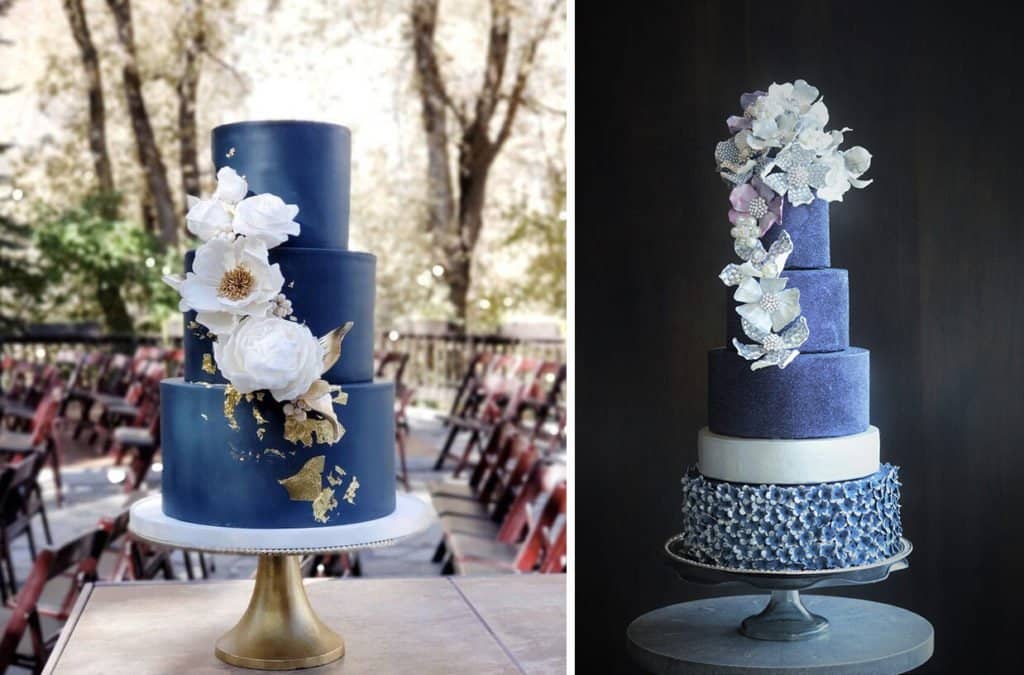 Smash in style with a Classic Blue wedding cake! The handsome hue will be a surprising frosting selection and certainly take the cake.  
RECEPTION DRESS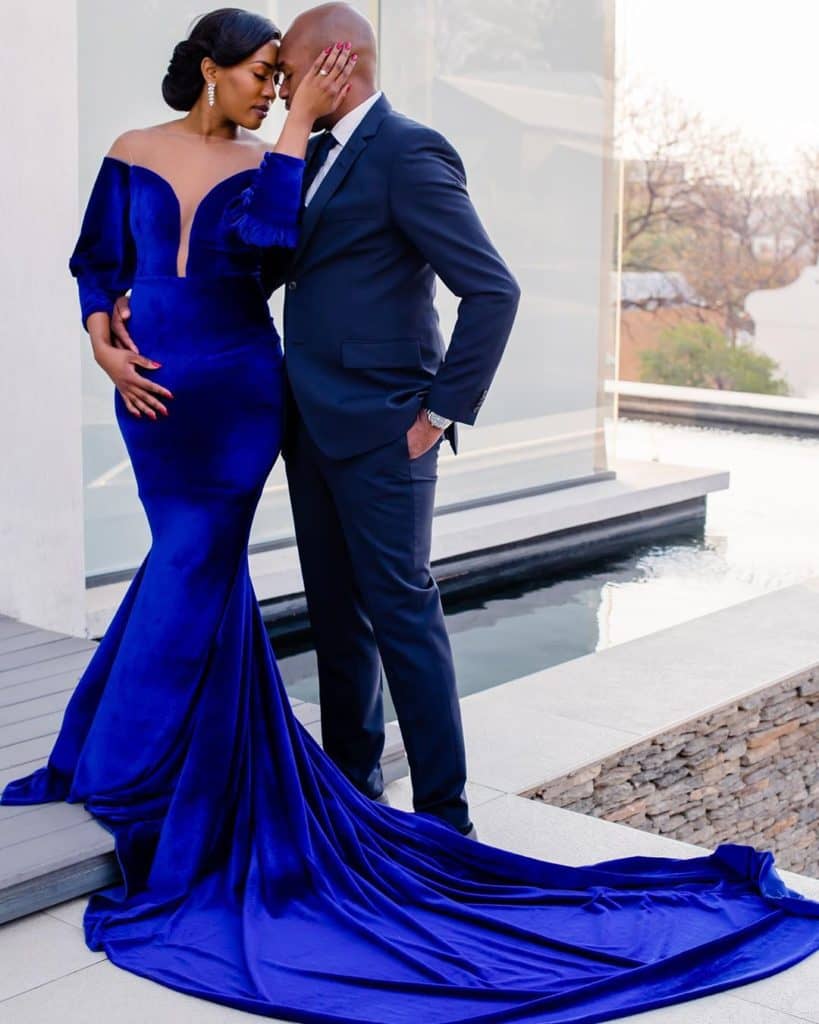 Rock the reception with a Classic Blue dress. The color takes on distinct appearances through application to different materials, finishes and textures from shimmering metallic, lustrous sheens and high-tech materials to hand-crafted looks and more fragile fabrics.
GROOM & GROOMSMEN
Whether a tux or suit, Classic Blue is smart and sexy on any man! Seasonless in endurance, this foundational anchor shade enables color mixes throughout the spectrum, as well as making a strong statement on its own.
BRIDAL SQUAD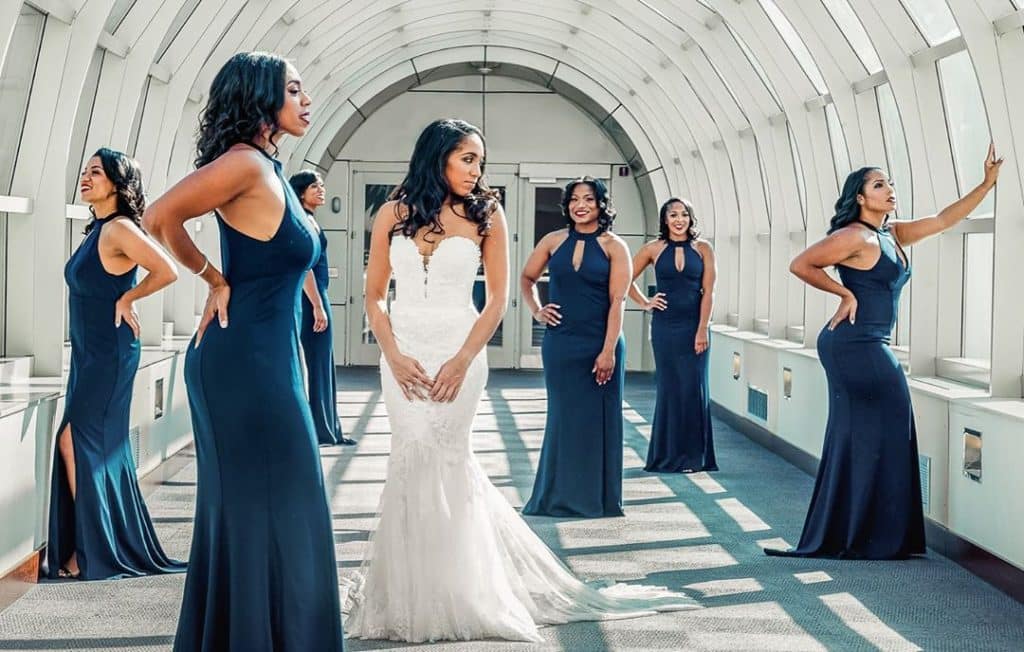 Classic Blue is a poised and self-assured hue elegant in its simplicity. Its timeless beauty will bring out the best in your posse. Classic Blue makes a dramatic statement for eyes, nails and hair in a variety of finishes from glittery and glam to dusty matte.
FLOWER GIRL FASHION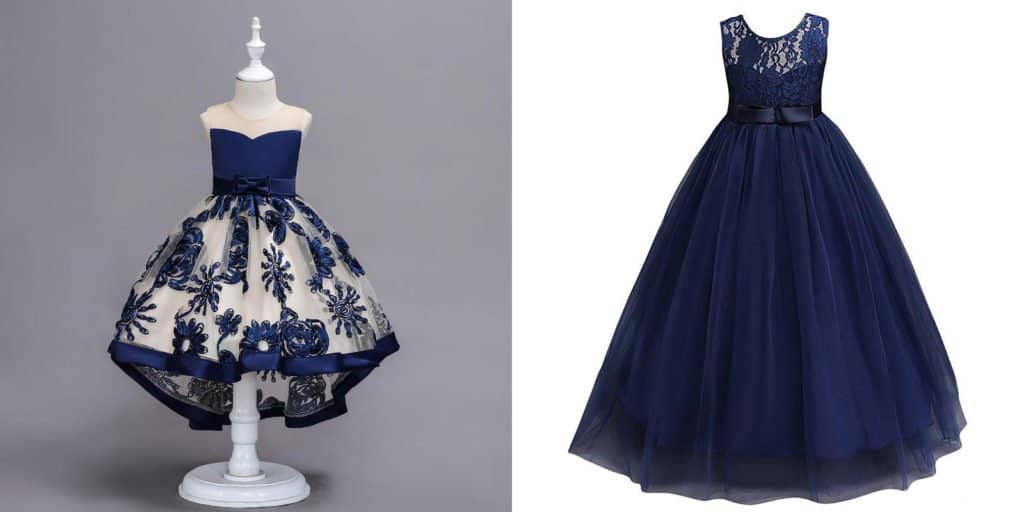 Classic Blue is a terrific choice to add to the cherubs in your wedding party. Whether you don the darling in a Classic Blue dress or add a splash of color with jewelry or shoes, she will be a star. 
LOCATION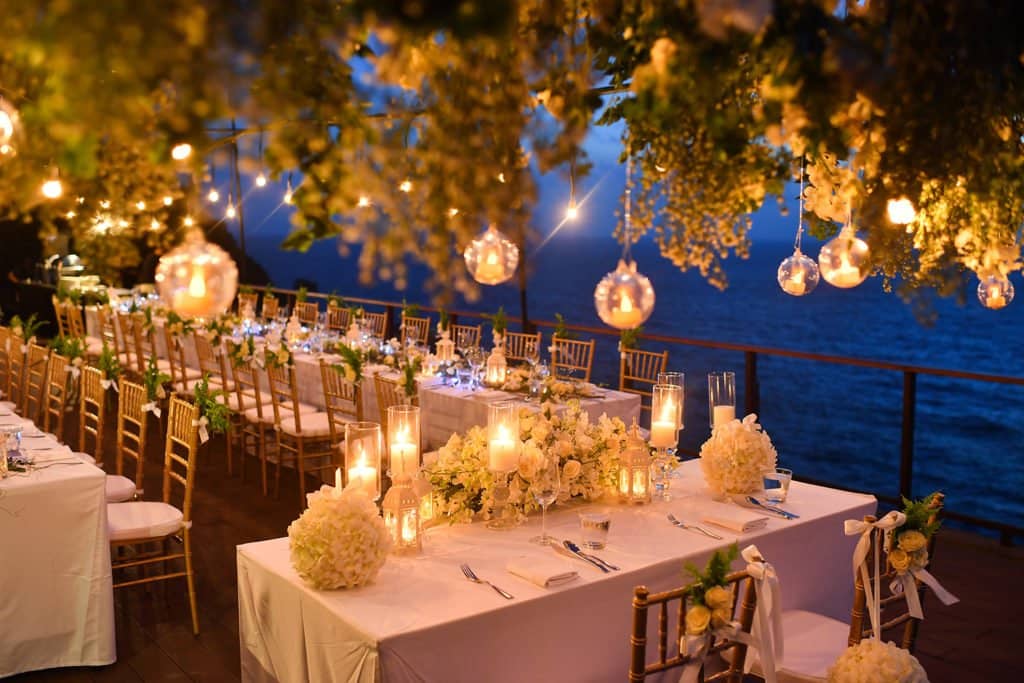 Thinking of an outdoor reception? Consider bringing in the color naturally by hosting your guests by the sea.
SIGNATURE COCKTAILS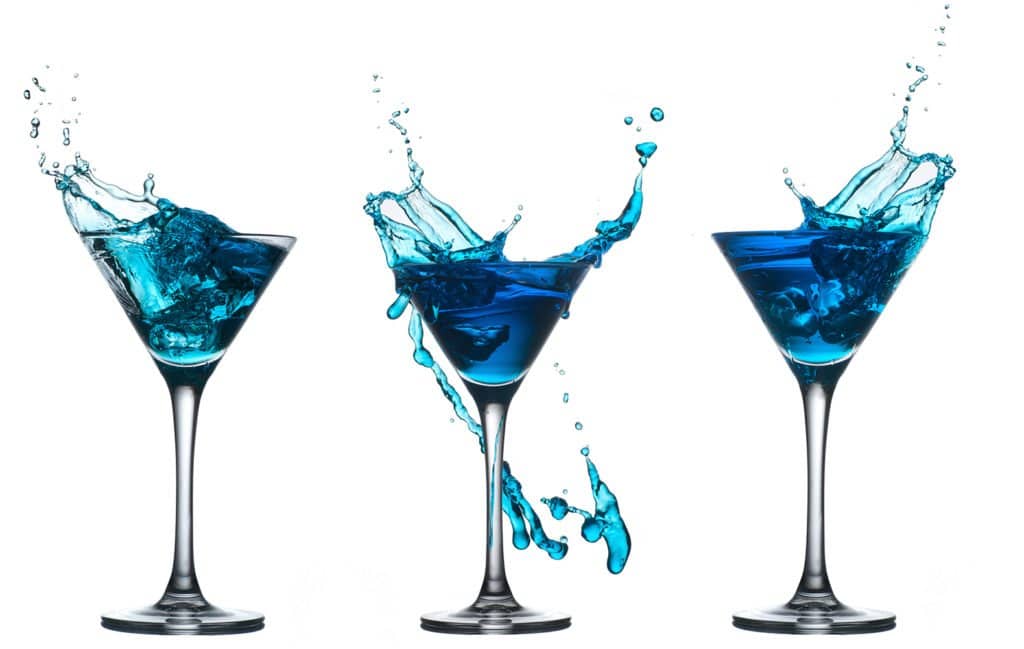 Cheers to cocktails that tell your special story. Add your personal touch to your signature cocktail… and make it Classic Blue!
RECEPTION: CEILING DECOR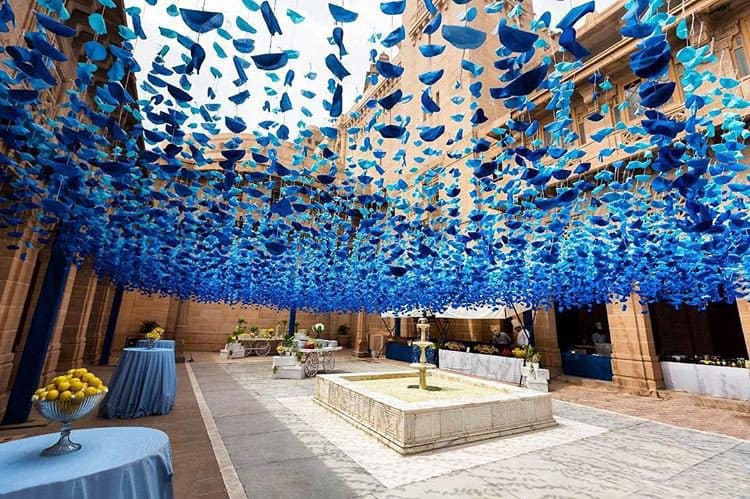 Make a statement with hanging floral and tie it into lighter shades of blue through the linens or chair covers.
RECEPTION: TABLE DECOR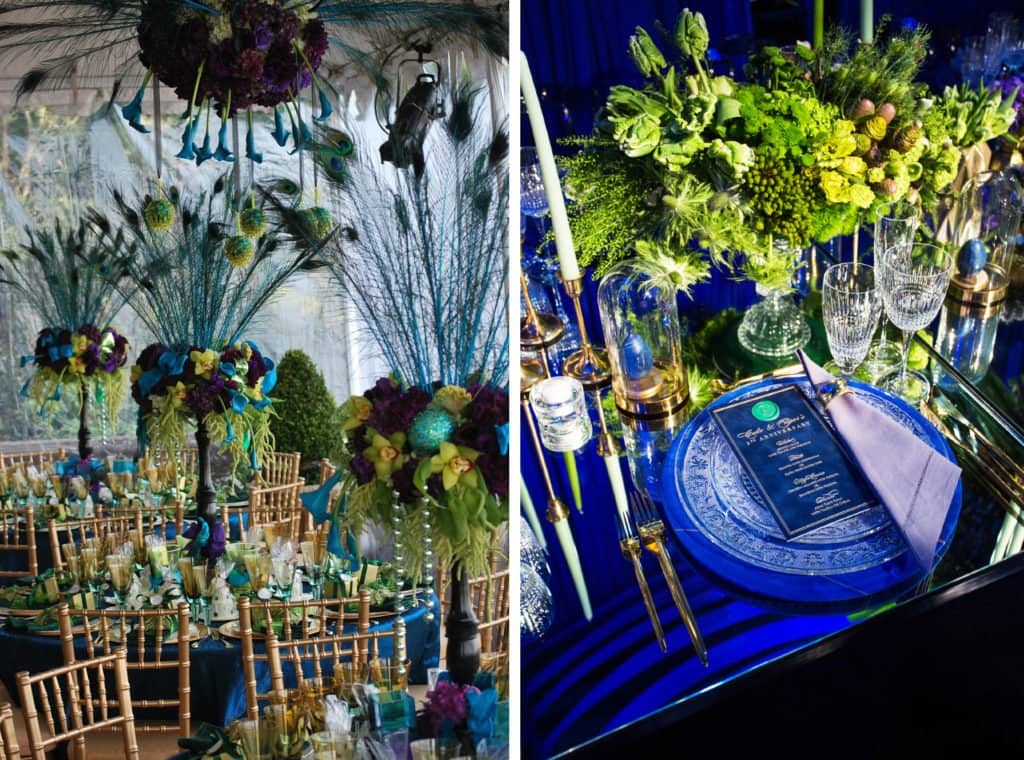 Classic Blue is a dependable blue that can take you in different directions expressing tradition and elegance, as well as unexpected boldness. Whether the color blooms exclusively in your floral theme or pops with other posies, it will add elegance to your celebration.
LIGHTING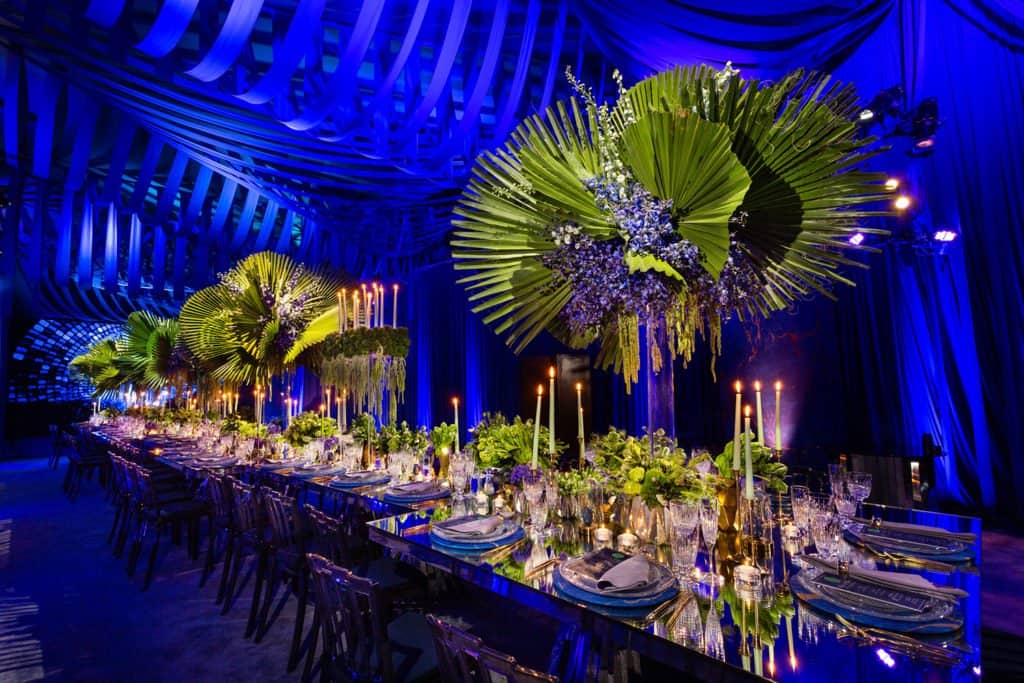 Uplighting creates a magical background and gives any room an ambient glow. 
FLOWERS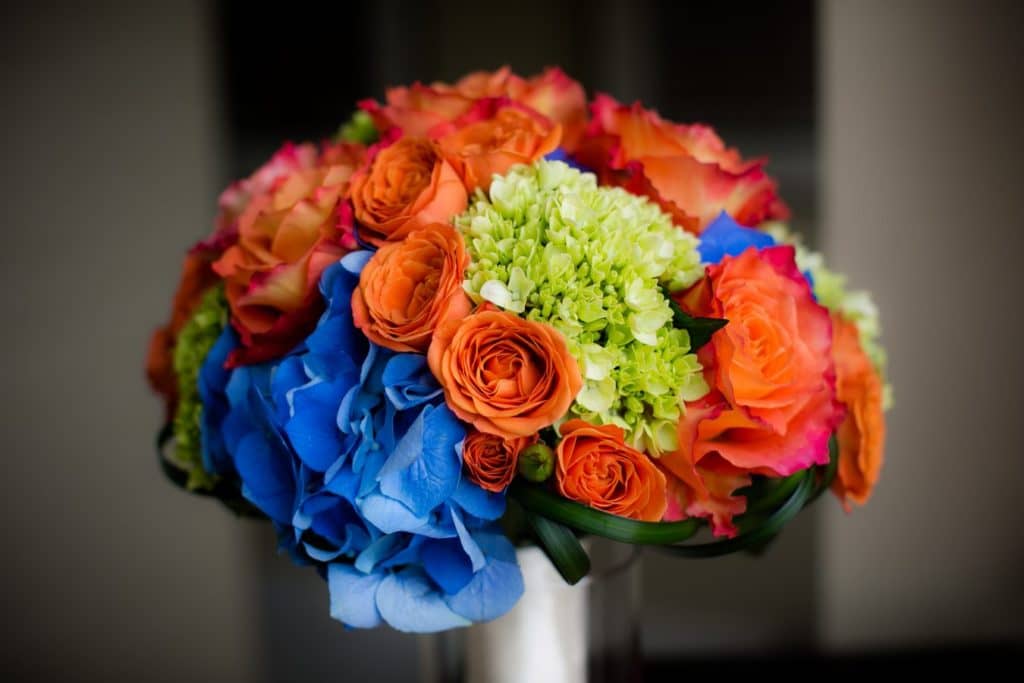 Although you may not find many flowers in Classic Blue, the ones Mother Nature created will add a unique pop of color to your celebration. Whether the color blooms exclusively in your floral theme or pops with other posies, it will add elegance to your celebration.
BRANDING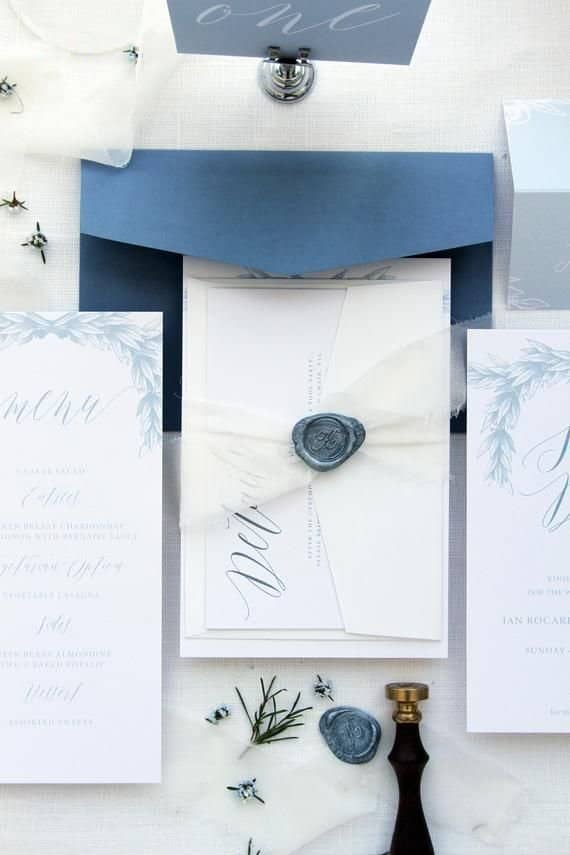 Classic Blue is a timeless color to incorporate into your wedding. Whether you use it for table linens, invites, menus or favors, it will always be in style.