Bordeaux is one

of

the most famous wine regions in the world.
Our favorite grape varieties (think Cabernet Sauvignon, Merlot, and Sauvignon Blanc) originated in the Bordeaux region of France, and winemaking families have been perfecting them for centuries. If you think Bordeaux is out of reach, you'll be pleased to know that the region offers a wide range of quality choices for every budget, most under the $20 mark.
Here are five tips to find the best Bordeaux wine for your wedding: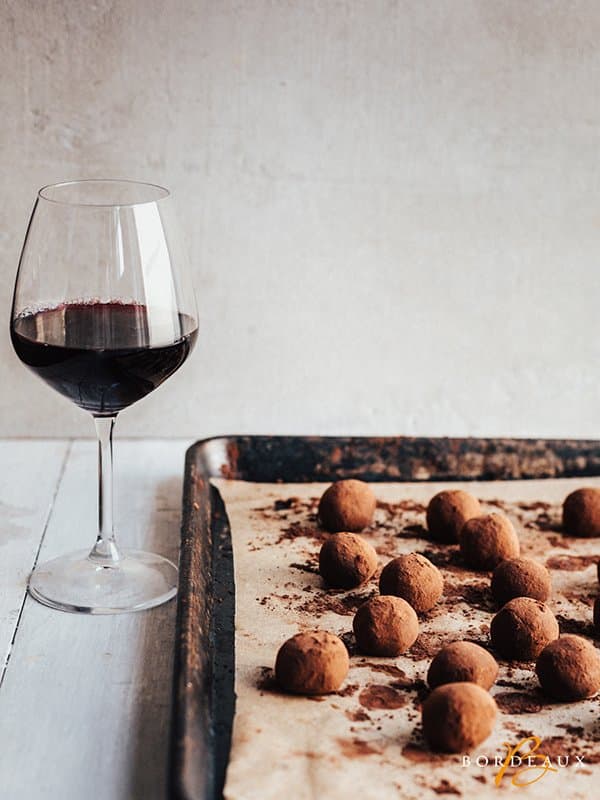 1. Start with the reds
Red wine usually accounts for 50% to 60% of a wine purchase for a wedding. Bordeaux reds (vin rouge) are fresh, dry, and fruit-forward and typically blend everyone's favorite red grape varieties—Cabernet Sauvignon and Merlot—with Petit Verdot. Beautifully made, Bordeaux wines are also great with food, making it easy to find a perfect menu pairing.  
2. Consider the place the wine comes from
Unlike most wines from California or New Zealand, Bordeaux wines are not labeled primarily by grape variety, such as "Cabernet Sauvignon" or "Merlot" (for the reds) or "Sauvignon Blanc" (for the whites). Instead, look for the name of the appellation, or the place the grapes came from, to guide your decision. With 65 distinct appellations in Bordeaux to choose from, you'll definitely find a great wine match. Check out this Bordeaux style guide to get started. 
3. Try a range of popular choices from light to full-bodied
For light-to-medium-bodied reds at budget-friendly prices, look for Côtes de Bordeaux, Cru Bourgeois, Bordeaux AOP and Bordeaux Supérieur. Prefer more full-bodied and powerful wines? Look for Bordeaux's Cabernet Sauvignon-dominant reds, including wines from Médoc and Haut-Médoc (Pauillac, Margaux, Saint-Julien and Saint-Estèphe). For Merlot lovers, Côtes de Bourg, Fronsac and Castillon-Côtes all offer affordable options, while Pomerol and Saint-Émilion are more luxury.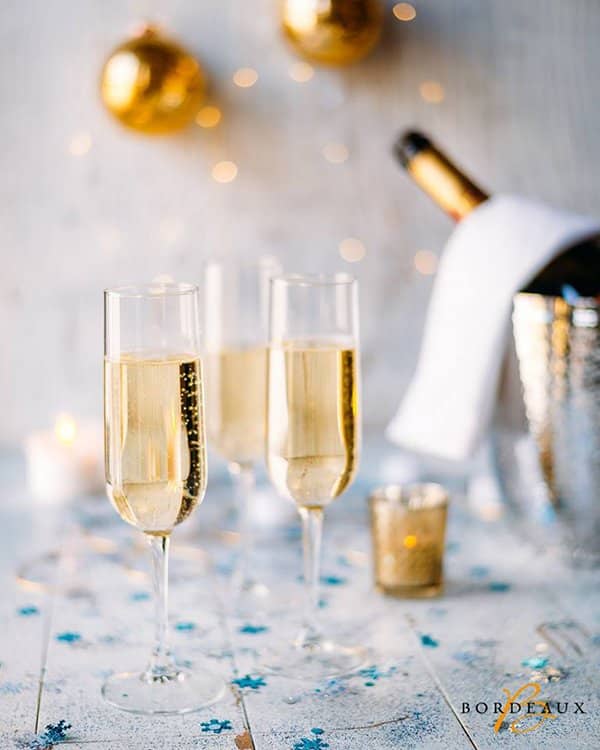 4. Get to know Bordeaux white wines
While reds may be the stars of the show, Bordeaux white wines (vin blanc) are crisp and fruity and will go the distance from the reception to the main course. Made primarily from Sauvignon Blanc, Bordeaux white wines are hidden gems, offering high quality and affordability that will appeal on every level. Look for the following place names: Bordeaux AOP, Entre-Deux-Mers, and Graves. 
5. Don't forget the bubbly

 
If $40-plus per bottle of Champagne is out of your price range, look to Bordeaux's sparkling alternative, Crémant de Bordeaux. Known for its creamy texture, Crémant de Bordeaux is made in the same "méthode traditionnelle" as Champagne, at a fraction of the cost. 
Looking for more pro tips on wedding wines? Take an online wine class with The Bordeaux Wine School at ecoleduvindebordeaux.com. 
Here are some wines to add to your collection.
Château Mercier 2018 ($22) is a dark and intense red wine from AOC Côtes de Bourg. A blend of Merlot, Cabernet Sauvignon and Cabernet Franc, Château Mercier is harmonious and balanced with complex aromas of blackcurrant and raspberry.
Château Peybonhomme-Les-Tours Energies 2018 ($24.95) is a fresh, biodynamic red wine from Bordeaux's Blaye Côtes appellation. Meticulously blending Merlot, Malbec and Cabernet Sauvignon, Energies is aged in amphora to preserve delicate, black fruit aromas and enhance minerality.
Château Simon Graves Blanc ($18) is a 50% Sauvignon Blanc, 50% Sémillon white wine from Graves AOC. Grown on gravel and sandy soils, the grapes for this wine are hand-picked at peak ripeness. Pale gold in color, Château Simon has a floral bouquet accented by white fruits and ample freshness.