The average wedding price

tag

in the United States rings in at right around $33,000. If you're currently in the throes of planning your own wedding, then that number probably doesn't surprise you. You've likely received lofty quotes from the florist, the caterers, and have maybe even had to lift your jaw from off the floor after speaking with various venues.
Costs add up very quickly and it's easy to deviate from your original budget without even realizing how far you've strayed. Fortunately, there are many ways to negotiate, adjust and cut costs so you're spending your money wisely. To help you do precisely that, we reached out to a handful of wedding industry pros who were eager to share all their secrets on keeping wedding costs under control.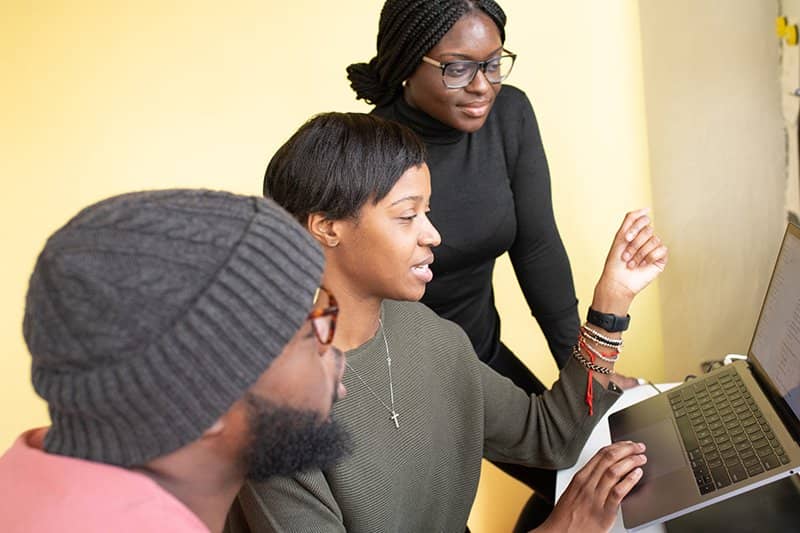 Work with a Wedding Planner
It may seem counter-intuitive to hire a wedding or event planner if your goal is to cut costs, but wedding planners can save you big bucks in addition to saving you from stress and headaches. 
"Respecting your budget and keeping you within that established amount is a key component of a wedding planner's job. Their invaluable experience will help you in identifying those vendors that fit into the budget who will also bring your wedding day vision to life," says Stefany Allongo, a wedding planner and blogger based in Palm Beach, Florida. "A wedding planner will also reign you in when they see you are going to blow your budget. It's definitely worth the investment." 
Wedding planners also typically have strong, established relationships with local vendors that can work in your favor, notes Danielle Rothweiler, owner of Rothweiler Event Design in New York City. "Since I am constantly bringing the same people business, they are happy to lower their costs when my clients book them through me," she says. Rothweiler adds that, if possible, you should prioritize a wedding planner who does not work off commission—versus someone who charges a flat fee—since this can skew their suggestions. 
Don't Expect Gratuitous Discounts

 
When it comes to saving money on your wedding, every expert we spoke to stressed it was more about being flexible and strategic versus expecting a vendor to offer discounts. Their advice on negotiating was simply to not do it. 
"Even if you don't know what things cost, be honest when approaching vendors about what you want and what you are willing to spend. You'll learn what average costs look like and what they include," says Rothweiler. "From there, adjust your budget accordingly by either being flexible on what you want or giving up the extra items, like a photobooth, to have more to spend on details that matter more to you." 
Gail Johnson, a master wedding planner based in greater Atlanta also stresses that the things really changed after the recession and that negotiating on pricing just doesn't work well anymore.
"The paradigm has shifted, to vendors who are more willing to negotiate pricing with couples based on off-days or the slow season," she says. "Couples who are willing to get married on a Thursday would be able to leverage a better deal compared to the couple getting married on a Saturday." 
The bottom line is that weddings are an enormous amount of work for everyone involved, and there's so much opportunity for business out there that negotiating is likely to backfire. There's also a direct correlation between demand and cost. So, in lieu of asking for price cuts, ask for suggestions on substitutions and variations that fit within your budget.
Opt for a Limited Guest List

 
"Overall wedding budgets are driven by guest attendance and the number of wedding party members allocated to the wedding. The number of guests drives every aspect of the budget," says SIGNATURE BRIDE's celebrity wedding and event planner, and founder of Carpe Diem Events,  Slomique Hawrylo.
The more guests you have, the more food, beverages, tables, rentals, flowers, menu cards, place cards, etc., you'll need to spend money on. Hawrylo says that on average a couple spends $225 per guest, so to keep your budget low it's important to prioritize guests who want to invest in not just the Big Day, but your entire marriage journey. 
"Also keep in mind that your wedding party contributes greatly to the overall budget. The cost of floral, transportation, wedding gifts and the rehearsal dinner are all expenses that increase quickly. In keeping your wedding party to a minimum, you will find it less of a burden to your budget," says Hawrylo.
Some strategic ways to thoughtfully limit guest lists is to eliminate plus-ones, to make it an adult-only celebration, and to not include co-workers, distant family members or loose acquaintances. 
Get Married on an Off-Peak Date

 
One great way to save on venue costs is by seeking out off-peak dates, says Hawrylo. In areas with four seasons—such as the Midwest and much of the East Coast—that means avoiding spring and fall and opting for a summer or, better yet, winter wedding. In the Southwest, that means opting for a mid-summer wedding. This also includes getting married on off-peak days, such as mid-week, Fridays, Sundays and mid-mornings instead of late evenings. 
"Couples have less of a chance of negotiating pricing during peak season and days, where vendors are in higher demand. However, off-peak season, and mid-week weddings, are perfect opportunities to negotiate a price that satisfies your budget," says Hawrylo.
 
Be Strategic with "Non-Necessary" Vendors

 
There are many opportunities to save money during the planning process, but we've got a few big ones outlined below. 
Favors:

At the end of the day, you can save a few hundred dollars (or more) by eliminating favors completely, says Hawrylo. "A lot of times favors are truly cute, but don't stand the test of time. Meaning, once guests leave the wedding, the favors quite often never resurface again." Let the fact that you're throwing a grand celebration be enough of a gesture.

 

Florals:

If you want fresh flowers, select local and in-season versus an exotic or out-of-season flower, says Johnson. You can cut your costs by half with this move alone. Another option is to have either a small wedding party, or to eliminate wedding party florals altogether. Rothweiler adds this can save you $1000 to $2000, allowing you to put more money toward the bride's bouquet or centerpieces, or another part of your wedding altogether. And if you really want to save money on florals, consider realistic-looking silk.

 

Paper Products:

Another place you can reduce costs is on paper, including wedding invites and day-of stationary. "With many mass production online stationery companies, such as Minted and Invitations by Dawn, couples can find inexpensive options that still provide a cute flair," says Hawrylo. "Several of these companies provide discount codes for up to 30 percent off to entice couples to order. Selecting this option versus custom designed invitations saves the couple a pretty penny."

Rehearsal Dinner:

Another great way to keep total cost down is to host a casual rehearsal dinner versus something extravagant. "This works two ways in your favor. First, it allows your guests to experience an atmosphere that promotes a non-intimidating environment while keeping the cost to a minimum. Secondly, if you are having a formal dinner on the Big Day, you do not want your rehearsal dinner overshadowing the main event," says Hawrylo.
Never Skimp on Necessary Items

 
Some aspects of what are "necessary wedding expenses" vary from couple to couple. However, Rothweiler says there are areas you should never skimp on.
"Have your budget put together before you start the wedding planning process, then take that number and give half to the venue, food and beverage. From the guest's perspective, they won't be happy with anything less than a lot of food and an open bar. Just say no to dry bars or worse, cash bars," she says. "The remaining amount of your budget needs to be split up among the remaining costs and vendors." 
These additional vendors include paper products, florals, music, décor options, favors, photography, videography and optional entertainment (like photobooths). You'll have much more room for flexibility in these categories than venue, food and drinks.