Art is the window

into our souls, the mirror of our lives. It gives lessons in love and is a refuge from despair.
Our African ancestors knew its power. Enslaved people used it when the words wouldn't come. From simple sketches to complex configurations, our art has explained our moods, told our stories and sustained our souls. Art has marked our place in life and our thoughts of time. It has unwoven the tapestry of our dreams and, indeed, set us free. SIGNATURE BRIDE salutes Black artists—men and women around the world linked by a common thread.

 
Whether made of laser-cut cardboard, steel or 3-D printed urethane, the pieces created by Andrew F. Scott have the same power, the same ability to tell a story and present a concept or ideal. As an artist and associate professor of art and technology at the University of Texas at Dallas, Scott puts his talent and skills into practice, passionately teaching others to explore their own creativity at the same time he brings that passion to life in physical form.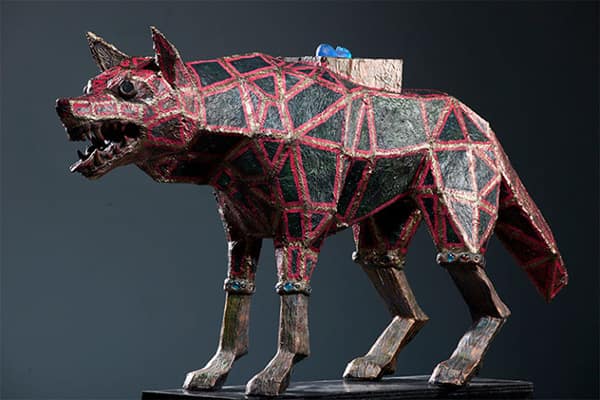 Bucking the traditional concept of art, Scott incorporates digital fabrication technologies into traditional fine arts practices and joins them with collective cultural ideals. His work utilizes laser cutters, CNC mills, 3D printers and scanning technologies, resulting in sculptures, installations and immersive visual experiences that use projection mapping. Over the course of more than 30 years, Scott's dynamic work has been executed in a multitude of scales, materials and digital platforms, and exhibited in galleries, museums and other venues across the globe, leading to wide renown. He has also created a number of permanent public art projects and been part of collaborations with architects and engineers for significant community projects.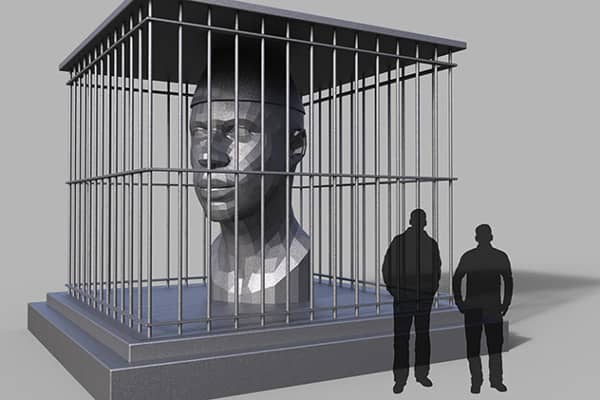 Born and raised in Brooklyn, the artist now lives in Dallas after spending time in various cities and at prestigious campuses across the country, leaving his mark on the art world both presently and through the future artists he influences. As a Black artist, Scott uses his work to give voice to culturally significant issues, speaking out without saying a word.
In July, Scott took part in Art & Soul Hamptons in New York, an immersive cultural experience celebrating BIPOC artists and featuring celebrity entertainment, an art walk and a Black culinary experience. Scott is represented by Los Angeles-based art dealer Candice Taylor, owner of ART LUXE Gallery.