Art is the window

 into our souls. The mirror of our lives. It gives lessons in love and is a refuge from despair.
Our African ancestors knew its power. Enslaved people used it when the words wouldn't come. From simple sketches to complex configurations, our art has explained our moods, told our stories and sustained our souls.

 
Art has marked our place in life and our thoughts of time. It's unwoven the tapestry of our dreams and indeed, set us free. SIGNATURE BRIDE salutes Black and brown artists—men and women around the world linked by a common thread. 
With a style that includes landscape photography and staged portraiture, along with documentary portraiture and interviews, Jeremy Dennis isn't just an artist; he's a storyteller. "In art, I love telling stories," he says. "These might include the stories of Indigenous people I meet at powwows, the stories of other Shinnecock tribal members, or stories from my ancestry being Native American. I think creating art and the act of storytelling are fundamental parts of being human and are important in preserving the memory of those who came before you. I also like looking at history and retelling different, interesting moments in history in visual ways. These long-ago histories connect us all in so many ways."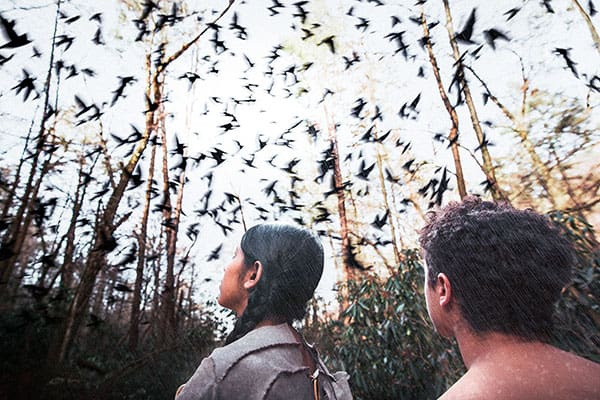 Dennis lives on the Shinnecock Nation territory in Southampton, New York—an environment that deeply inspires his work. "I tell our stories," says the artist, who runs an artist residency for BIPOC (Black, Indigenous, and People of Color) artists in an old family home on Shinnecock territory known as "Ma's House."  
"We, and many other Indigenous peoples, have been rendered invisible by our neighbors and this country," Dennis says. "I pursued the arts more seriously as a career later in life after realizing the power of art to encourage change in the world through storytelling and truth telling. I think what many people walk away with is a new understanding of what they are looking at, especially with the wall text that accompanies my visual art. Often before I even create a piece, I do research to create an image that represents that text or story. I think audiences like the duality of remembering a story through text as well as through imagery."
You can meet Dennis at Art & Soul Hamptons, an immersive cultural experience celebrating BIOPIC artists and featuring celebrity entertainment, an art walk and a Black culinary experience. The event takes place July 22–24 in the Hamptons. For more information, visit https://linktr.ee/artandsoulhamptons.