From the Babylonian girdles of Aphrodite and Ishtar to the introduction of corset fashions in the mid-1500s, shapewear has been lifting butts and enhancing figures for centuries. We all know that finding the right dress for your Big Day is easily one of the most important pieces of the wedding-day puzzle. And, can often be the most stressful. 
But finding the perfect shapewear to go with your dream dress shouldn't be. Looking for a shapewear piece that pairs well with a daring high slit? Or for a strapless option to go with your shoulder-baring ballgown? We've rounded up five shapewear brands that may just be your saving grace. With a vast array of options, perfect for helping you look and feel amazing on your Big Day, these brands will help you get the job done right!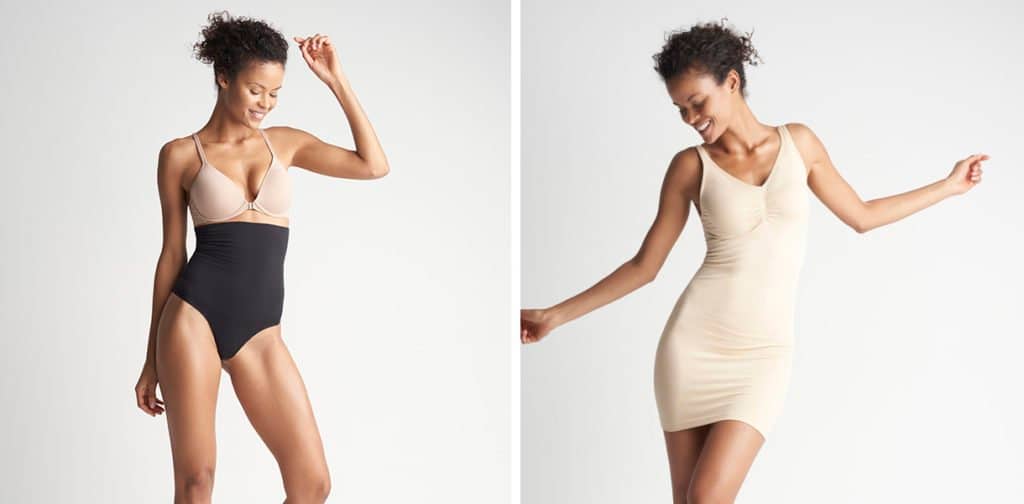 Yummie
In 2008, Heather Thompson had an idea to create a slimming tank that didn't squeeze its wearer, but actually "hugged" their curves and formed comfortably to their bodies. The Yummie brand rose to popularity after being featured on Oprah's "Favorite Things" and has been thoughtfully creating shapewear that celebrates and embraces women's bodies of all shapes and sizes. For brides looking for a form-fitting-friendly shapewear piece, try the Cooling FX High Waist Shaping Thong. Or for those of you who are interested in a slimming all over fit, the Seamless Zoned Shaping Slip has got you covered — literally. 
Heist-Studios
Looking for a shapewear piece for your wedding that can double as an everyday look? UK-based brand, Heist Studios has the perfect solution for you. The Outer Body suit is tailored to not only smooth over your body's unique curves but accentuate them. Crafted with you in mind, The Outer Body suit is a versatile piece that is guaranteed to make you believe in the power and versatility of shapewear. The best part? You can easily pair it with your favorite high-waisted pants after the ceremony for a chic and comfy send-off ensemble. Honeymoon, here you come!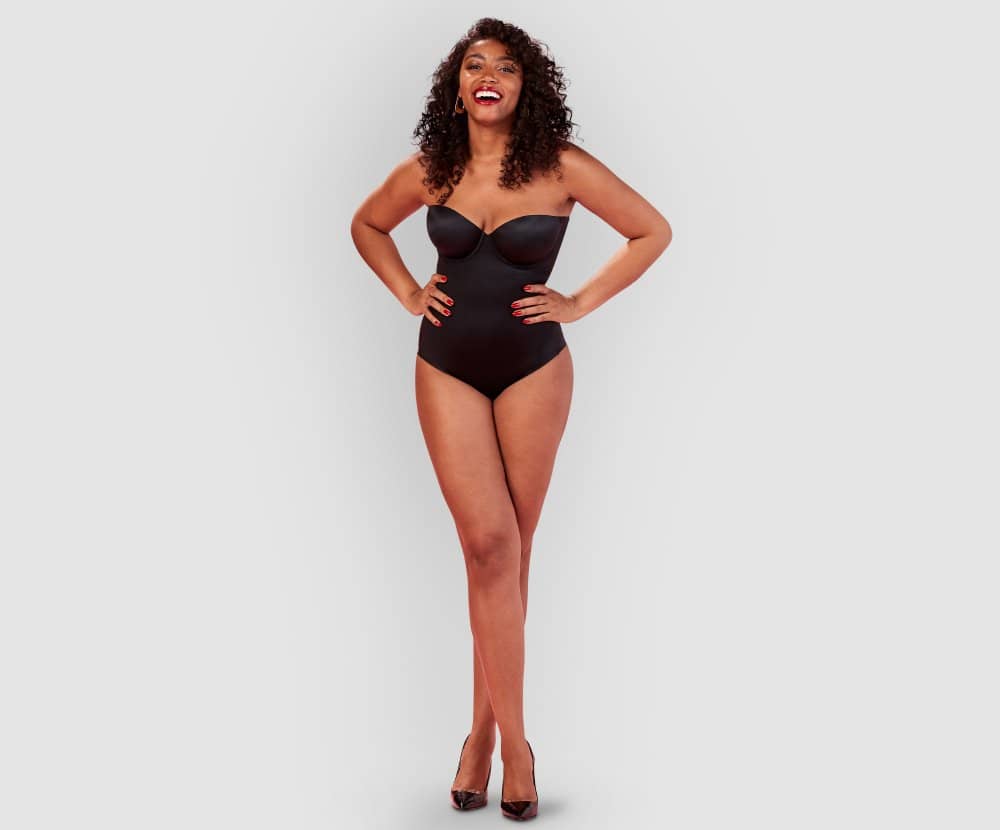 Spanx
A household name since the mid-1990s, Spanx continues to be a shapewear brand that women across the globe trust to smooth, shape and lift their assets in all the right places. Brides looking for a strapless solution are in luck with the Suit Your Fancy Strapless Cupped Panty Bodysuit. With removable straps, wearable in five different styles, this piece is as versatile as they come.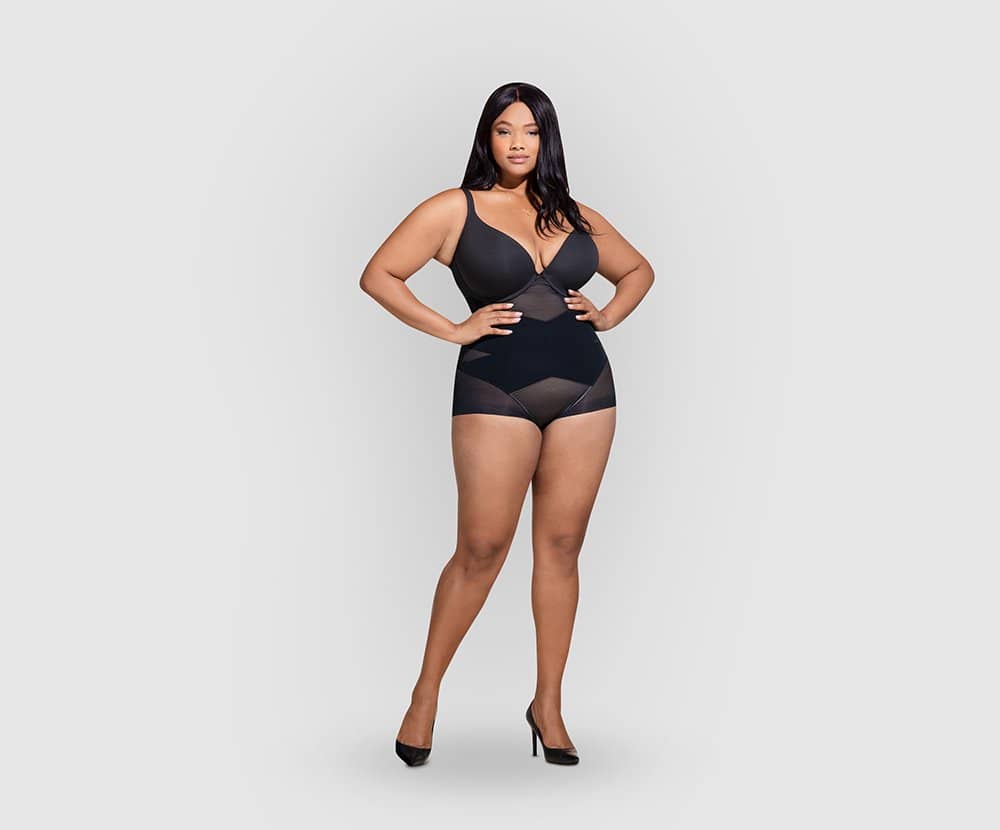 Honeylove
When singer Betsie Larkin needed to find herself a better shapewear solution touring sold out concert arenas around the world, she founded the Honeylove brand. Honeylove is known for its unique Sculptwear, designed to shift, not just shape your body. The Super Power Brief is not your mother's shapewear. Tired of shapewear that never stays put? Its softflex technology is structured to prevent the waist band from ever rolling down on the job, keeping you happy and your outfit flawless. 
SKIMS
Famously known for its founder, Kim Kardashian West, SKIMS is the latest brainchild of the social media maven and makeup mogul. With shades ranging from Sand to Cocoa, SKIMS has a wide range of shape wear designed to fit bodies of all sizes and skin tones. For brides planning on stunning with a sultry high slit, the Solution Short from SKIMS is the perfect, well… solution. Its seamless design is crafted to smooth your core, while shaping and lifting your butt.