Good news for future

honeymooners: After a few tough years of canceled trips and shaky plans, travel is bouncing back—and will continue to despite growing concerns for another looming recession. That means you have options for the best honeymoon destinations in 2023!
This is all due in part to the travel trends of those making up for lost time in the pandemic; opportunistic Americans flexing a better U.S. dollar exchange rate in the international markets, and more Americans—particularly more Black Americans—prioritizing leisure travel than ever before. And we get it. In these changing times, travel provides an important mental health reset. It's an experience that will produce enduring memories. And for honeymooners, it's not just a romantic celebration of your union, it's often literally and figuratively the first "destination" in the long, beautiful journey that will be your marriage. So, let's gooooo!
The world is your oyster, again, so go make those memories. If you're not sure where you want to celebrate your first outing as a married couple, start with our list of the best honeymoon destinations for 2023.
Rome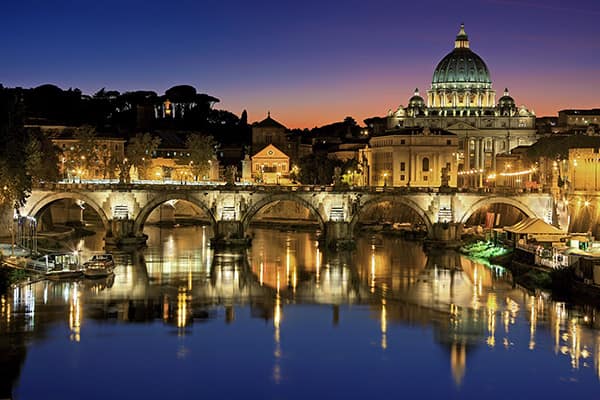 The Eternal City has always been a top honeymoon destination thanks to all the magical moments, strolling the Spanish Steps, sharing a kiss by the Trevi Fountain (which has its own lovers folklore) and hand-holding after gelato stops along the cobblestone paths. For first-time visitors, general sightseeing is made simple with tour companies, like Dark Rome, which in many cases provide you with exclusive access at attractions like the Vatican Museum, Colosseum and the Sistine Chapel.
Honeymooners might particularly love a pasta-making class and the Roman dining scene, where alfresco tables spill into the walkways and piazzas bathed in canopies of strung lights. Properties like the Sofitel Roma Villa Borghese have above-and-beyond concierge services to help build out those unforgettable experiences—on and off the property. Lastly, with the ease and convenience of the Italian rail system, couples should also consider an overnight trip to other honeymoon destination hotspots like Capri or the Amalfi Coast.
Oahu, Hawaii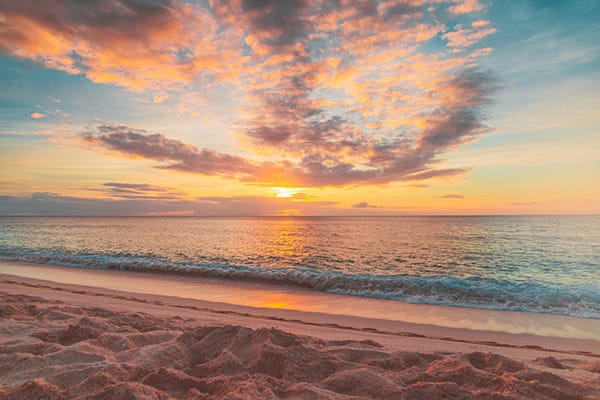 Aloha means love in Hawaiian, and you'll find it all around on the island of Oahu, a perennial fave among honeymooners. The popular Waikiki strip is a great central destination for couples interested in nightlife, diverse dining, shopping, walkability and top-notch people watching (mahalo, surfers and street performers). Additionally, beachfront properties like the Hilton Hawaii Village and Halekulani offer on-site programming for guests, such as luaus, live music events and Hawaiian cultural lessons, which are convenient for couples who don't want to overplan and just want to let their vacation happen.
Head to the North Shore or Ko Olina for quieter beaches. With so many gorgeous scenic views all over the island, couples have plenty of options to capture those quintessential honeymoon photos at places like Waimea Valley, Kualoa Ranch and the Ho'omaluhia Botanical Garden. Lastly, consider the chance to return the aloha with the state's Mālama program, where tourists can earn a free night stay if they volunteer their time planting trees, cleaning up the beach or doing other "voluntourism" activities.
Belize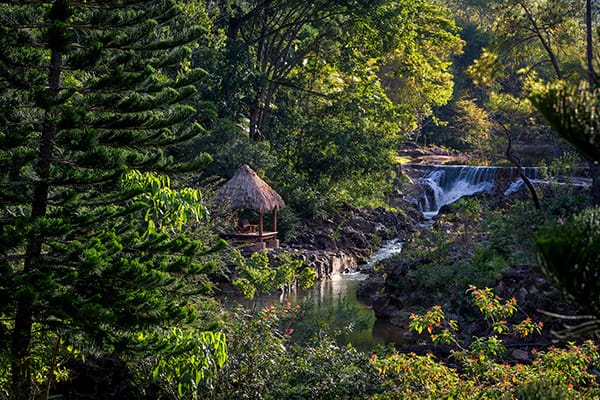 While the Central American destination can be many things, it is foremost a great romantic escape. In the mainland rainforest, resorts like Blancaneaux Lodge offer majestic natural wonderlands, where you can swim in waterfalls and lagoons, hike through lush jungle trails, horseback ride to ancient Mayan sites, and end your night surrounded by the sounds of nature in full symphony.
For those who prefer a beach vacation, the island of San Pedro is accessible by ferry or quicker puddle jumper flights from Belize City's international airport. Here, golf carts are the standard transportation—added fun for couples to work together to navigate beach excursions and barhopping. Resorts like Matachica give couples stunning views, soothing spa experiences and top-of-the-line dining.
Las Vegas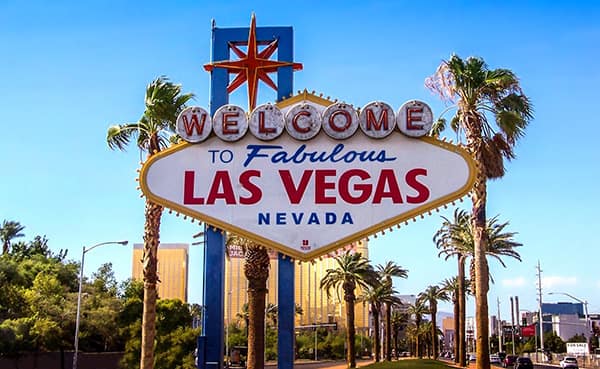 Vegas isn't just for weddings. It's actually one of the most-traveled honeymoon destinations in the world. That's likely because of the lure of summery year-round temperatures and affordable airfare and lodging. Of course, couples can go grand with fancy penthouses, such as Aria's five-star Sky Suites, which offer an in-room concierge, private transfers and entrances, and exclusive pools and lounge spaces.
While the gorgeous penthouse with floor-to-ceiling views might entice you to keep room service coming to your suite, you'd miss out on all the great Vegas dining, which includes plenty of Michelin-starred and James Beard-recognized restaurants, along with several stunning bars and restaurants that are just as much a feast for your eyes as they are for your stomach. As the entertainment capital of the world, there are plenty of activities for couples to occupy their time, including live shows and concerts. (FYI: If you were sad when you heard Usher sold out his 2022 dates, you'll be happy to know he extended his residency to 2023.)
Utah and Arizona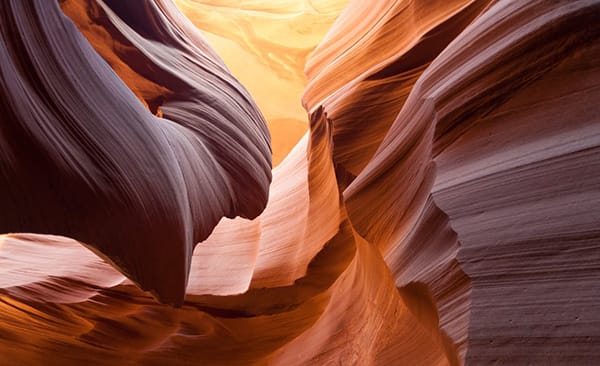 The interest in scenic, outdoor-centered vacations picked up around the pandemic as Americans sought out U.S.-based escapes for fresh air and adventure. Our social media feeds filled up with couples hiking through unreal backdrops, dining under a sea of stars or soaking in open-air tubs surrounded by towering mountains. Resorts like Amangiri in Canyon Point, Utah, were among those awe-inspiring places that we bookmarked for our next big adventure. So now with honeymoon plans in play, the luxury resort is an ideal place to spend a few days with your new spouse, sipping wine by a campfire or sitting in your own private plunge pool overlooking the expansive desert.
Also, Sedona, Arizona, welcomes newly curious "outdoorists" to enjoy a simple, slowed-down getaway in between their red rock buttes. There are plenty of spa retreats for those who just want to lounge in pampered heaven, but there are also options to hike or bike, and there are even camping excursions for couples who enjoy a little adventure. Guided tour companies like REI Adventures do all the hard work of preparing, packing and cooking, so the newlyweds can just show up for their multi-night camping excursion.
Paris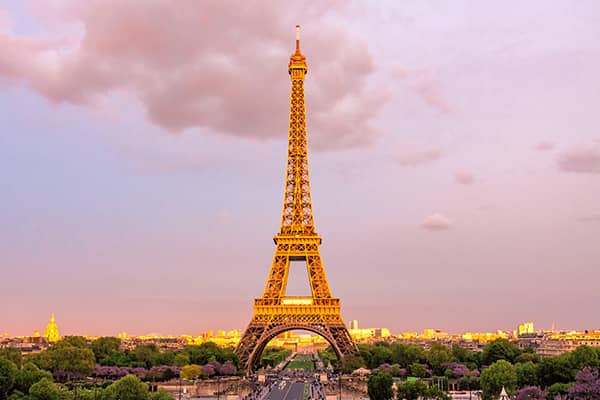 When it's hard to pick a single location from a world of compelling possibilities, we'll always have Paris. Widely upheld as the most romantic destination in the world, it's no surprise that The City of Lights routinely ranks high among honeymooners. Romance seems to be baked into the city's many timeless scenes, where couples dine in chic art nouveau brasseries or pose for essential Eiffel Tower pictures.
Personalize your Parisian escape to your tastes—whether that means casual café stops and shopping along the Champs-Élysées or guided art tours at the Louvre and Musée d'Orsay with lunch picnics in Paris' impeccably manicured gardens. Look into properties like the centrally located Hotel du Louvre, which assists guests with offerings like fully curated picnics. Another must-do is a stroll and picnic on the Pont des Arts footbridge. Very popular with couples, the footbridge offers magnificent views of the Seine River.
Bridge of Locks is perhaps a must-do for honeymooners since they can symbolically lock in the moment and commit to return to the same spot for future anniversaries.
Istanbul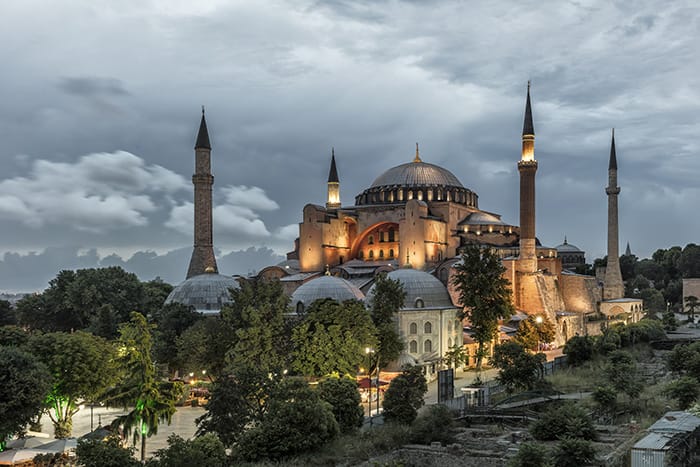 Istanbul itself is full of historic wonders, like Hagia Sophia, the Blue Mosque and Grand Bazaar. By day, you can discover romantic moments in the city's many tea gardens while discussing the histories of the Byzantine and Ottoman empires. At night, unwind with locally produced Syrah and the world-famous cuisine, which is a tasty blend of Mediterranean, Middle Eastern, Asian and Eastern European food.
The new Istanbul airport currently stands as one of the world's biggest and busiest airports. More than 10 major U.S. cities fly direct to the hub, which connects Asia to Europe, so Istanbul is the perfect stopover destination to explore and then make plans to visit another city in either continent. And since Turkish Airlines provides one of the most affordable business class experiences, honeymooners may be more enticed to splurge on their luxury in-flight service, which includes Versace amenity kits and a dessert trolley.
St. Lucia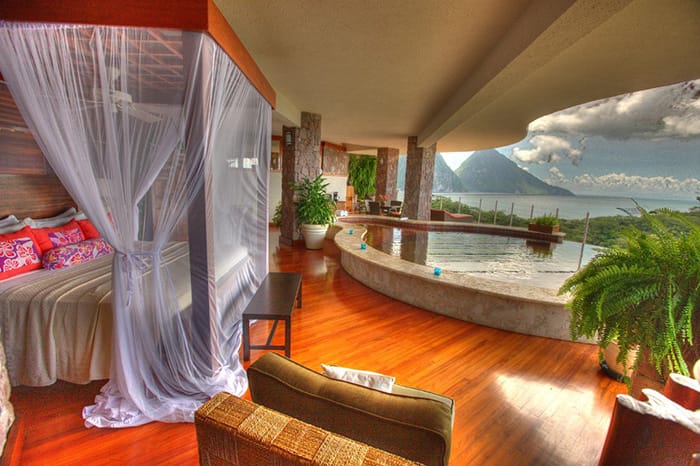 St. Lucia has again been named the world's leading honeymoon destination—named 14 years in a row by World Travel Awards. Located in the Eastern Caribbean, St. Lucia is arguably one of the most picturesque islands in all of the Caribbean thanks to its tropical landscape and perfectly positioned Pitons—small pointy mountains that rise up from the stunning blue waters like well-positioned decorations. One of the most romantic places to view the Pitons is at Jade Mountain. Its famous three-walled rooms include large, private plunge pools, butler service and a fully open view of the Pitons.
In addition to the beaches, couples can enjoy private sails around the island, chocolate-making classes (since the island is known for its cacao) and leisure-to-intense hiking trails. And while rubbing each other down in warm mud from La Soufriere's sulfur springs might not sound like peak romance, it should definitely be considered since it's one of the beloved activities on the island.

Kyoto, Japan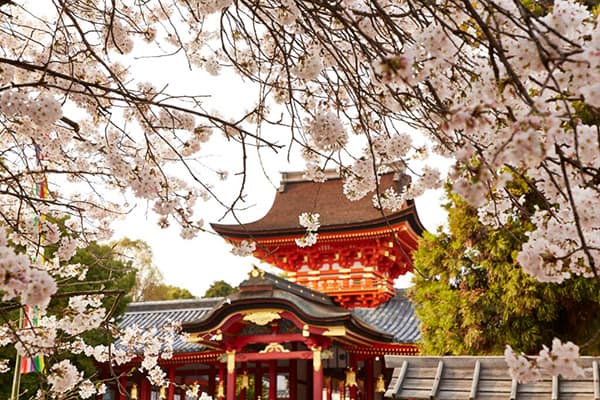 Whether you come for the magical cherry blossoms during spring or for the auburn beauty of fall, Kyoto should rank high on the list of the world's most dreamy destinations. The Japanese city is known for its adherence to traditions with an enduring geisha culture, Zen gardens, charming tea houses and several UNESCO temples. One of those temples is the Jishu Shrine, which attracts many hopeful romantics in search of a blessing for lasting love.
The promise of romance continues through the city—whether in the Arashiyama Bamboo Grove or in a private boat ride down the Hozu/Katsura rivers. Tour companies like Curated Kyoto help you make the most of those experiences, including scouting the lesser-known gems and intimate eateries. With an array of accommodations, in which you may be torn between the charming traditional style or modern luxury resorts, hunt for places like Hotel Kanra Kyoto, which is an excellent blend of both with private outdoor soaking tubs, shoji room partitions and spacious suites.
Cruising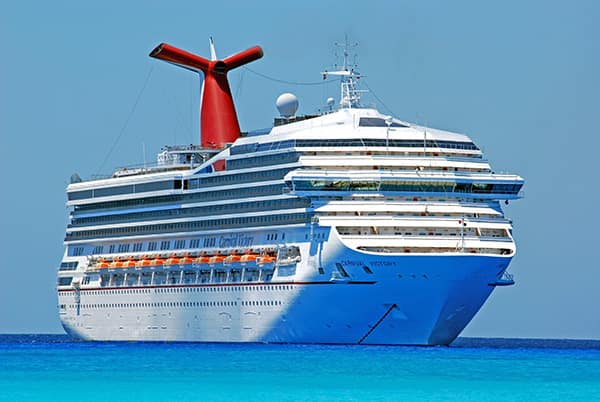 The cruising industry suffered a major blow during the pandemic, but by the summer of 2022, nearly all the U.S. fleets were back at sea. According to research from the Institute of Shipping Economics and Logistics, cruising is expected to not only return to pre-pandemic levels but surpass those numbers in 2023.
Due to its affordability and all-inclusive conveniences, cruising is once again a great option for honeymooners. Furthermore, newlyweds should particularly enjoy the added intimacy of close-quarter staterooms. With several cruise lines—from Virgin to Norwegian—planning to put brand-new ships in the waters for 2023, expect exciting new amenities and onboard attractions. For Disney fans, its newest ship, the Disney Wish, offers many new, luxury, adults-only spaces, including two fine dining restaurants, several themed bars and a spacious spa, which includes an indoor/outdoor lounge.
Kenya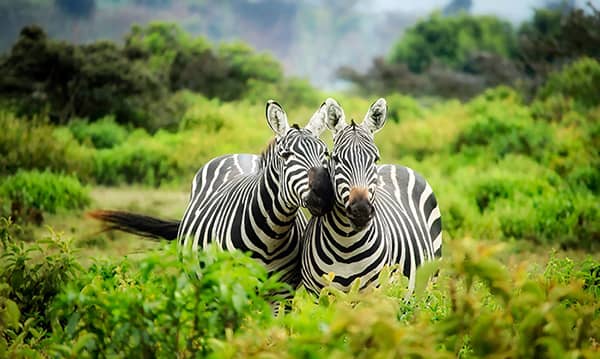 The beautiful East African nation is a true treat for honeymooners. Couples can opt to start in Nairobi to explore city nightlife and great dining before heading to the coast near the Lamu Archipelago for breathtaking views of the Indian Ocean and quiet dinners of fresh-as-it-gets seafood and flavorful curries at shoreline restaurants.
But definitely bookend your visit to Kenya with a stay in the majestic Masai Mara. Lodgings like Basecamp Explorer Masai Mara offer honeymooners full-service excursions, which include meals, guided safaris and other rich cultural experiences. After a thrilling day of spotting wildlife, couples can enjoy cocktails during campfire-lit sunsets before returning to their luxury tented cabins, where they fall asleep to the soothing sounds of nature.
Sifnos, Greece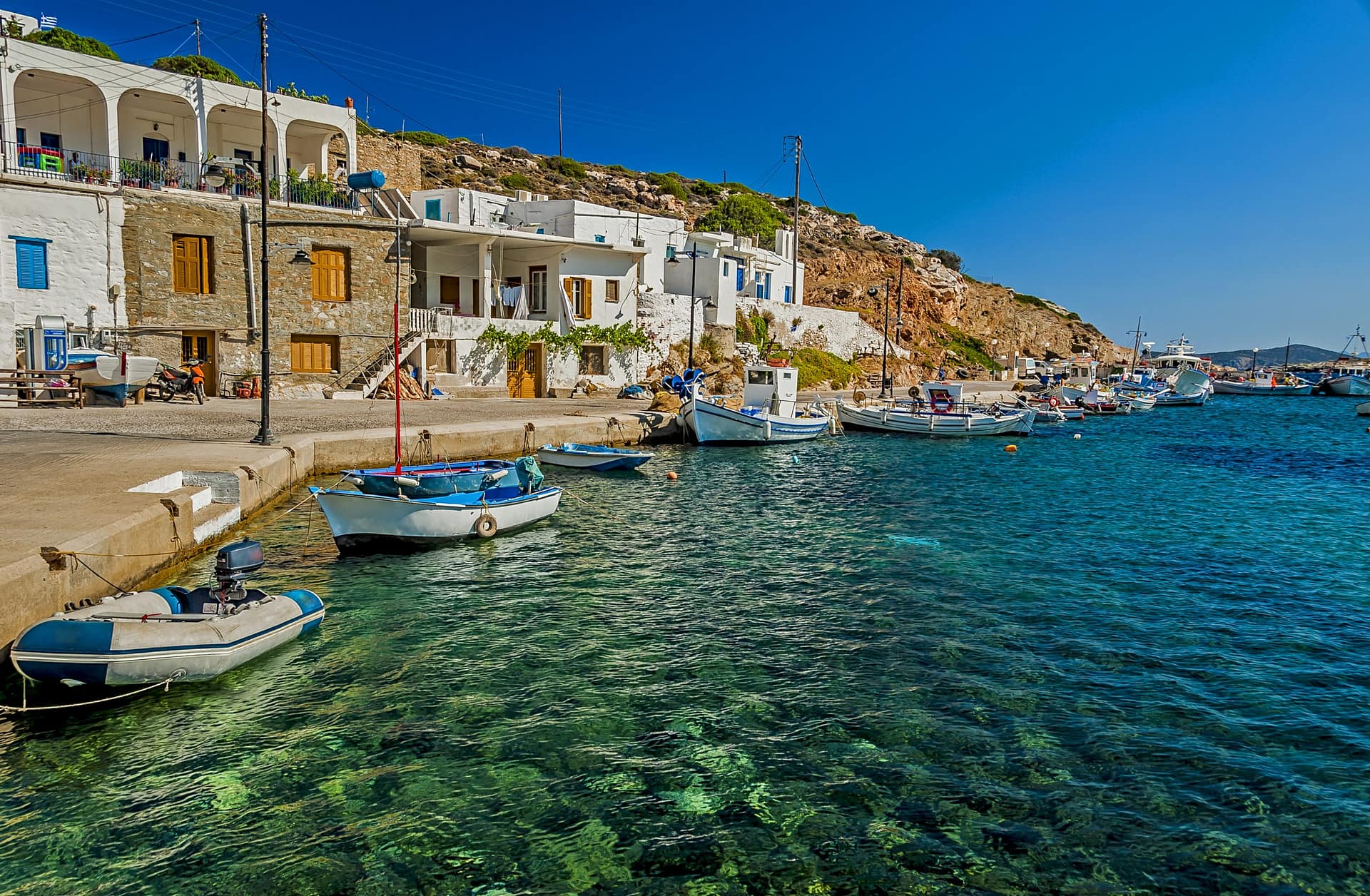 Santorini, Mykonos and some of the other more popular Greek islands have gotten all the love, but the less-crowded Sifnos is a sleepy island that you shouldn't sleep on visiting. With plenty of retro vibes and a slow pace, honeymooners can spend time dining in beachside restaurants, taking pottery classes (the island is known for its pottery), hiking trails or just exploring—whether via a catamaran tour or a self-guided architectural tour of the many white Cycladic buildings.
Though it is a quiet island, Sifnos has a rather robust nightlife in the town of Apollonia, where you can find bars, shopping and upscale dining. As the city is also known for its fresh-pressed olive oil and culinary staples like chickpea stew, it has a very exciting dining scene for food lovers.