Keen to plan a

destination

bachelorette party, wedding or honeymoon but uncertain where to start looking for inspiration for your dream destination?Look no further than these 10 Black female travel bloggers who are unveiling gorgeous locales around the world while giving us a solid dose of wanderlust with their Black girl magic. Their feeds transport you around the globe from Côte d'Ivoire to Mexico.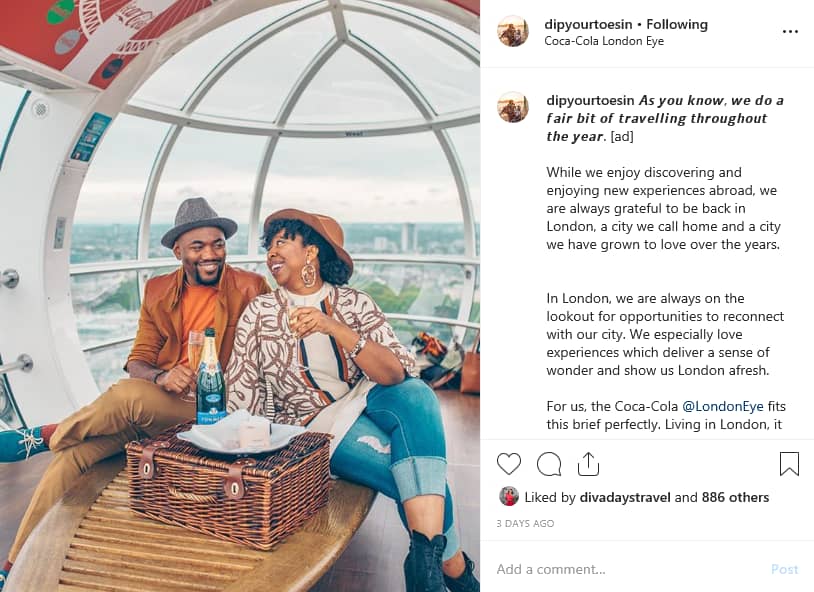 @dipyourtoesin Eulanda and her husband Omo collaborate to create one of the most colorful feeds on the 'gram. From highlighting far-fetched destinations around the globe to drool-worthy food, there's no shortage of inspiration when following this lovely couple as they travel.
Eulanda has been thinking about where she wants to celebrate her 10th wedding anniversary with her love. "Five years of marriage and counting has not only seen my travel tastes change quite a bit, but my knowledge and understanding of how to engage and immerse myself in a destination has grown. When we celebrate our tenth wedding anniversary, I'd love to fly to Fiji, hire a boat, skipper and two-person crew to sail around the archipelago of more than 300 islands."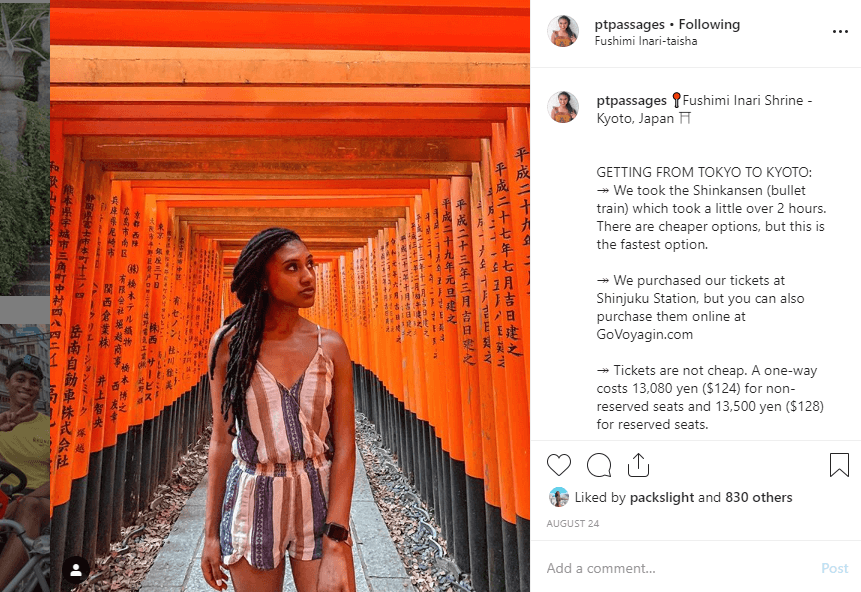 @ptpassages Amanda is the ultimate travel lover. Kudos to her — she was just engaged at Disney in Tokyo, Japan! She works as a licensed physical therapist, but gets out to explore the globe whenever possible. Turn to her feed for inspiration from romantic destinations including the castles of Portugal to the natural beauty of the Côte d'Ivoire.
Amanda is getting into wedding planning mode and shares that her ideal bachelorette party would be dancing all night with her girls through the streets of Old San Juan. "My dream wedding would be an intimate ceremony in Puerto Rico overlooking El Yunque Rainforest. My dream honeymoon would be exploring the enchanting Mediterranean coastline of the Amalfi Coast with my amazing (future) husband."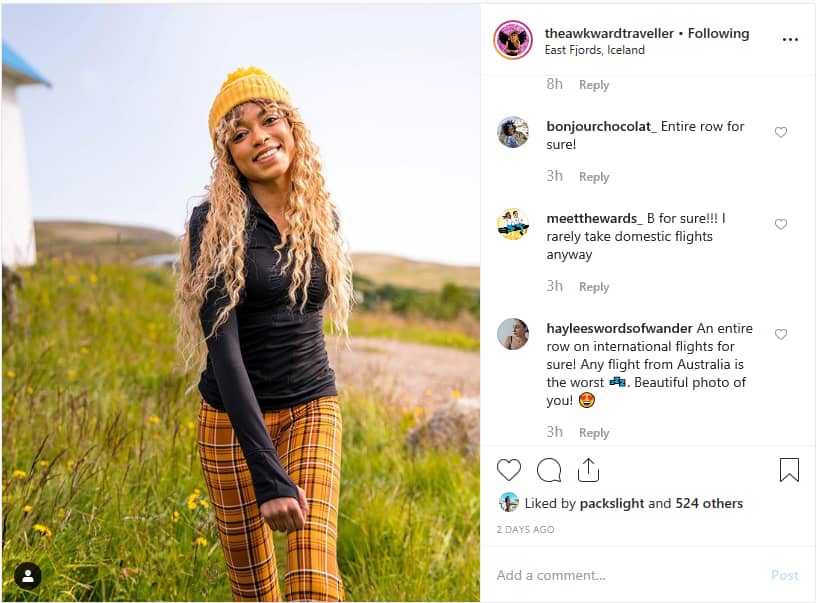 @theawkwardtraveller Kay works full-time but jet-sets around the globe whenever she gets the chance. To help others realize their travel dreams she founded a non-profit for young adults, The Global Dreamers Foundation. Kay's mission is to show young adults, especially those who are underserved and underrepresented, that they too have a place in travel. You never know where she might go next — Iceland, Mexico, The Bahamas and beyond.
She hopes that travel will be incorporated into all aspects of her future nuptials. "When I think about the overlying arch of the wedding process, I want to experience my three favorite emotions. For my ideal proposal, I want the mood to be whimsical, somewhere familiar but with a touch of magic, like seeing the Great Monarch butterfly migration in Mexico or kayaking through a bioluminescent bay. Then my bachelorette party would be soulful — probably in an eco-resort in Madagascar where we can have deep conversations under wise baobab trees. My dream wedding would be nothing short of breathtaking, so I can't picture anywhere else to recite our vows other than floating on an iceberg in the still silence of the Antarctic."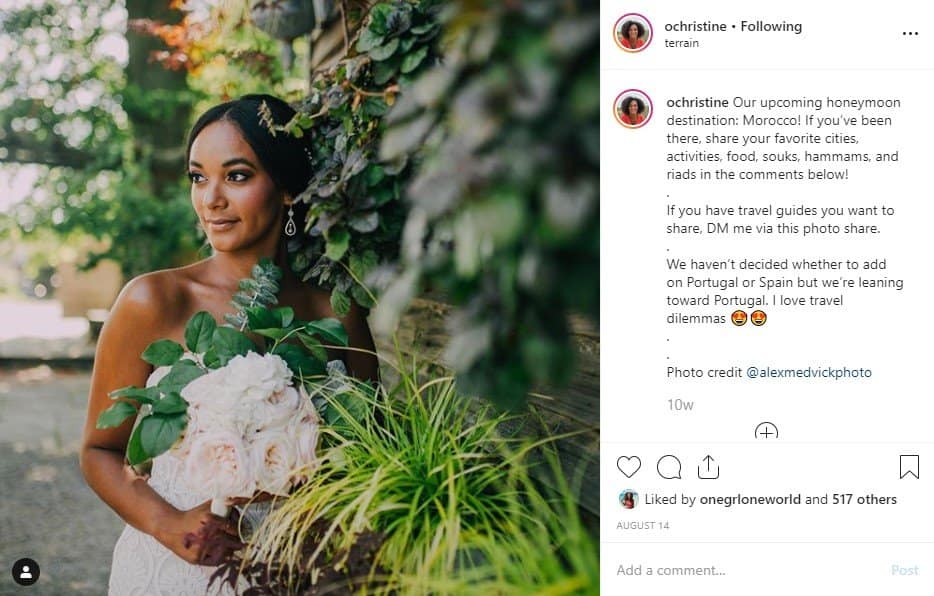 @OChristine Despite having Lupus, Olivia Christine travels to adventurous destinations and wants to inspire others to see the world while prioritizing wellness. She recently wed her travel buddy and is about to embark on their honeymoon.
"For my bachelorette party, I took an amazing trip to Tulum. It was the perfect mix of relaxation and adventure. We're still raving about it; everyone should experience cenotes at least once in their life. Now on to the honeymoon! We are headed to Morocco and are excited to stay in a riad."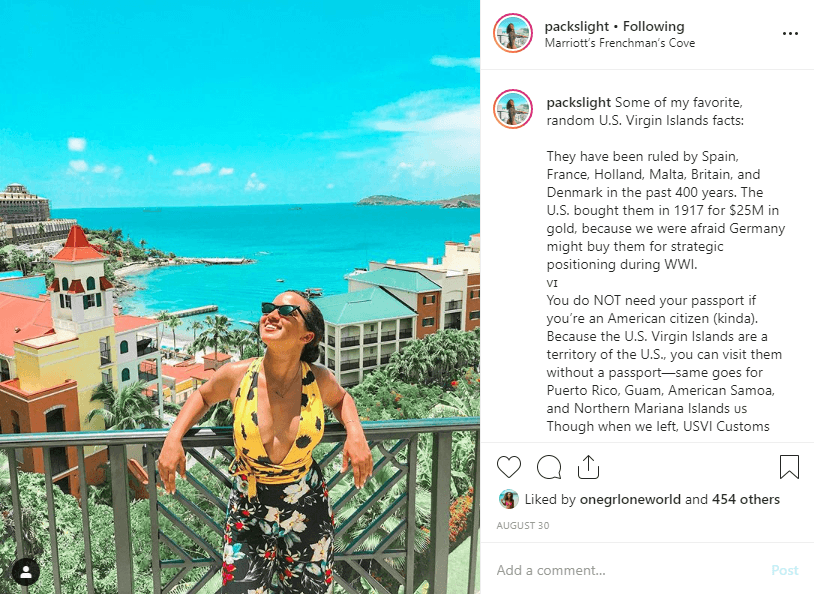 @packslight After returning from her first solo trip to Iceland when she was 17, Gabby was hooked on travel. At just 24 years old, she's reached nearly 30 countries. She's the queen of the weekend escape and shares all the details on how she plans her trips on her IG stories.
Her dream honeymoon destination is Hokkaido, Japan! "I can't imagine anything more soothing than a private onsen at Noboribetsu in the winter months, drinking sake, eating endless sushi and cuddling under the kotatsu."
@TheWadingWade Kyomi Wade is a British traveler dedicated to sharing her sage advice on living abroad. She's lived in Malaga, Spain, and is currently based in Berlin. She seeks off-the-beaten-path locales around Europe and showcases them on her feed.
Her favorite European city for spa destination bachelorette parties is Bucharest, Romania. "We had the fun: a bar-hopping private tour where we asked our probing questions about the city, and celebrated the bride's departure from singledom in the more traditional way; but we also had the relaxing, which was being transported into tropical-holiday-mode at one of the biggest spas in Europe, Therme Bukarest. Think jacuzzis, hot tubs, cocktails, massages and swimming in warm water outside. Bucharest is a friendly choice that allows for a memorable experience."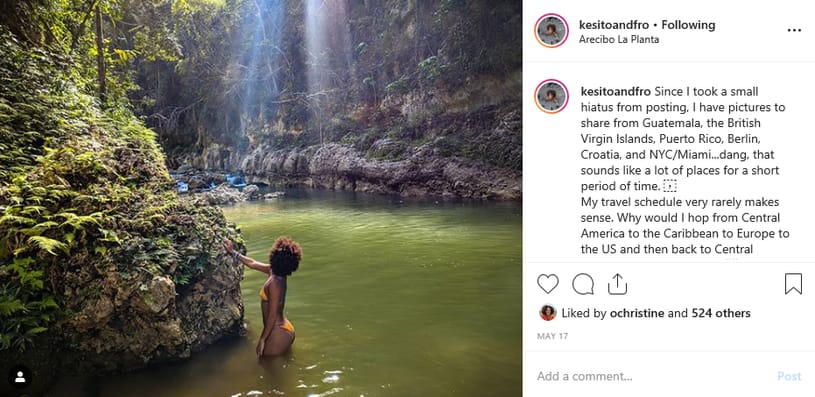 @KesitoandFro Kesi Irvin is an Ivy League grad who left behind her high-powered NYC finance job to explore the globe. She's been on the road for over four years and has reached more than 60 countries. She often visits off-the-beaten-path destinations in Africa, such as the Democratic Republic of Congo, when she's not whipping up food for guests during The Yacht Week.
Her dream honeymoon destination is Ibo Island in Mozambique. "You have beaches like in The Maldives, but it doesn't cost a fortune and there's a lot of privacy."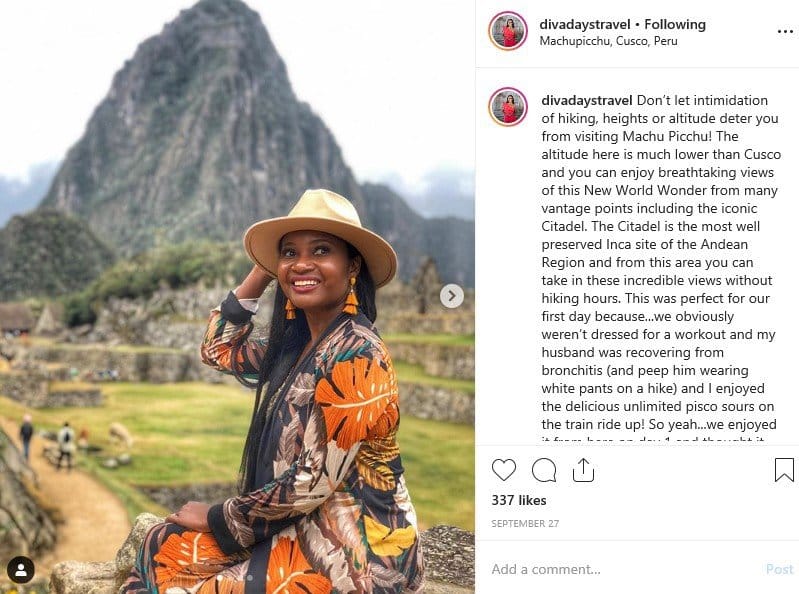 @DivaDaysTravel Shuneca loves to indulge in luxury travel. She's a successful career woman and wife. Her adventures have taken her to over 60 countries.
If she were to do her bachelorette party all over again it'd be in Paris, and she'd take her husband to Bora Bora for their honeymoon. "Paris is the perfect destination for a bachelorette trip. Paris is for macaroons in prissy tea houses, designer bag shopping, wearing tulle, selfies in front of the Eiffel Tower and sneaking in a few Beyonce dance moves at the Louvre. Paris with your girls is certainly the most fun, fabulous and frivolous way to say goodbye to the single life. Bora Bora is one of the most romantic destinations in the world for a honeymoon.  With private overwater bungalows surrounded by the turquoise lagoon and incredible views, lovers don't want to leave the room," she says.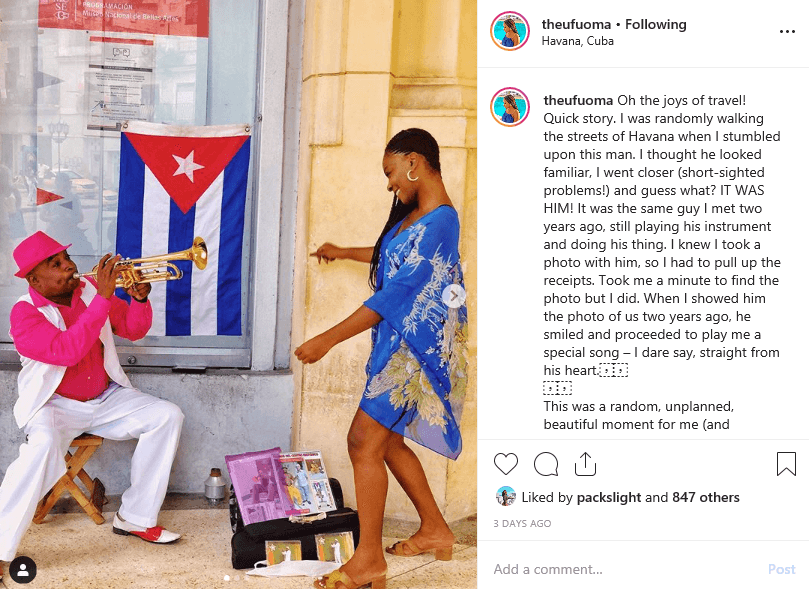 @theufuoma Jessica Ufuoma's immense love for people, places and culture make her naturally inclined to be a traveler. With over 35 countries visited, she still has a growing travel list of places to explore, which she shares on her vibrant IG feed.
She loves the idea of celebrating love in Italy's Amalfi Coast. "It's a charming city with the most beautiful landscapes. Perfect for taking romantic walks in the afternoon or reciting your wedding vows in front of family and friends. From the wine to the food and the people, everything about the Amalfi Coast screams of romance and will be the perfect destination for a dream wedding, honeymoon or both."
@onegrloneworld Francesca is a Caribbean travel expert, so if you've been thinking of taking your love to the islands, she's the one to follow. She's all about inspiring Millennial women to embrace culture, enjoy authentic food and engage with locals as they travel.
She hasn't explored all the Caribbean yet and would love to do so on her honeymoon. "There's still one spot that's really high on my list — Saint Vincent and the Grenadines. This would be my dream honeymoon destination because of its pristine beaches, remote islands and rich culture. I can just imagine sailing from island to island with my significant other and getting a break from the hustle and bustle of the bigger islands and resorts."