Black Americans' history is

as multidimensional as we are as people, but what we see far too often is an underwhelming regurgitation of the same names, faces, trauma and accomplishments.
Thankfully, this is becoming the case less and less in mainstream culture as people work tirelessly to make sure our past experiences and contributions get the attention they deserve. Here are some ways you and your partner can support those efforts and celebrate Black History Month this February and throughout the year.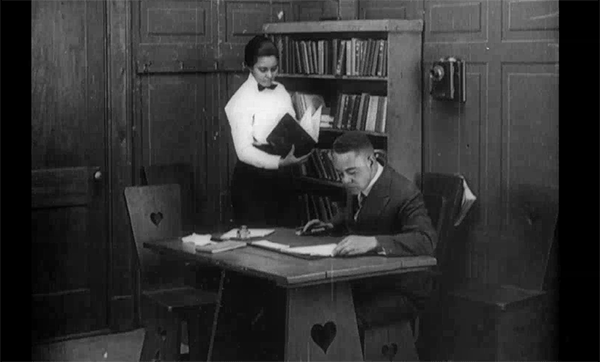 Put a Black-History-Month Spin on Dinner and a Movie
Watch old Black cinema to get a glimpse of the attitudes, interests and creative talents of the Black filmmaking community during days gone by. Though we still have a way to go, a number of modern movies written, produced, directed by or starring Black people are easily accessible. However, if you want to see similar representation from the first half of the 20th century, those films can be harder to track down and learn more about, but not impossible thanks to resources such as websites like Black Cinema Connection and Black Film Archive that provide catalogs of Black films. Some notable movies to add to your watchlist are "Within Our Gates," "Son of Ingagi" and "The Blood of Jesus."
Once you've chosen a film to view, take a page from the book "Movie Night Menus: Dinner and Drink Recipes Inspired by the Films We Love," and pair your selection with a dish from "Jubilee." The latest release by revered food and nutrition journalist Toni Tipton-Martin, the cookbook is a continuation of her mission to magnify the talents of Black cooks throughout history and in the present. Tipton-Martin provides readers with a collection of recipes (think okra salad, Savannah pickled shrimp and more) that pay homage to culinarians of the past. 
Set a Date for a Two-Person Book Club Meeting
Choose one or more books covering Black history to read and discuss together. There is much to explore, from journeying with Questlove through reflections on music from 1971 to today and its connections to Black history, politics, his life and more in "Music is History" to evaluations on the impact of slavery in "The 1619 Project: A New Origin Story." Furthermore, tomes such as "Black on Both Sides: A Racial History of Trans Identity" and "A Black Women's History of the United States" remind us that there are many viewpoints to consider when delving deeper into Black history and that each is important. Find some titles that intrigue you and your partner and get to work on your very own mini book club.

Scroll Social Media Together
People passionate about Black history are using social media as yet another way to share it. One such person, Kimberly Annece Henderson, who is the creator of the Instagram page and website Emaline and 'nem and curated images for "The 1619 Project: A New Origin Story," posts photos of Black Americans in the late 19th and early 20th centuries.
She says: "While researching my family history and learning about my fourth great-grandmother, Emaline, on my dad's side, I couldn't help but want to know more! Unable to find anything else in government records, I turned to local newspapers, digital collections and other archives to try and find any small bit about her. I stumbled upon a scholarly digital collection of photographs online from the late 1800s, and I was stunned by the fact that I hadn't seen images of Black Americans like those before or widely shared. This curiosity continues to drive my work, and I share photographs I research as a way to reconcile with the fact that my paternal ancestors seem to disappear into the anonymity of enslavement."
Temporarily transport yourselves back in time by scrolling pages like Henderson's and others, such as The Onyx Club, that put everyday Black people and moments from history center stage. As one commenter, Onicab32, on the Emaline and 'nem Instagram page said, "… these pics touch on something we don't see in media, whether in movies or stories. … African Americans living normal lives. Not seeming traumatized or stigmatized by racism or discrimination. Just living and posing and smiling. No whipping scars, no white lynch mobs, no rags or cardboard shoes, or sad empty faces and eyes. Thank you for sharing, always."
Bring a Piece of Black History Into Your Home
A tangible connection to the past is powerful, and Black-owned vintage and antique shops further help make it possible for people to own items steeped in Black history. 
Jay Snead, a retired military veteran and owner of the Black History Hut shop on Etsy says: "I have seen quite an awakening over the years for vintage Black history items. Most people would be surprised to know that my customer base is about 50/50 … 50% African American and 50% other cultures."
Shoppers can purchase magazines and periodicals from his collection of more than 50,000 Black memorabilia items. Happy to share his finds with others, Snead says: "I'm passionate about Black magazines because the articles and stories are written by 'us' from our perspective, unfiltered. There are lots of hidden gems, traditions, influential people and life lessons in the pages of those magazines that would be lost forever."
Don't Stop
Be sure to continually seek and study Black history even after February ends. Snead suggests adding a visit to all the Black history museums in the country to your bucket lists, noting that you'll find magazines purchased from him in the National Museum of African American History & Culture in Washington, D.C., the National Center for Civil and Human Rights in Atlanta and the National Civil Rights Museum in Memphis.  
Additionally, find ways to positively impact the Black history being forged today. Henderson says: "I believe we can honor Black history throughout the year by striving to do right by ourselves, one another and our communities. It's also important to not forget the hard work of those that came before. In everything we do, our ancestors paved the way, and we owe it to them to try to put forth the best version of ourselves."