Today's brides have access

to a plethora of planning tools to make their lives easier and streamline planning their weddings. Websites, apps, groups and experts clamor for their attention to help organize, prioritize and plan for the perfect wedding day. While some brides flawlessly float through the process, others find it stressful and exhausting. Wouldn't you love to find a way to relax and enjoy the moment? We thought so!
Brides are exploring the wonders of products infused with CBD oil. Like marijuana, CBD is a compound found in the cannabis plant. However, CBD creates the benefits of marijuana without the psychoactive effects of THC. Simply put, CBD oil is not addictive and won't get you high, but it will help you relax. Brides can enjoy CBD by ingesting it via tinctures, capsules, gummies and vitamins, or adding it to foods and drinks. They can also derive benefits topically by applying lotions, salves or oils to their bodies.
"Brides are nervous about the big day," says New York City Creative Director Carlos Lacayo, who helps organize bridal photoshoots. "I see a lot of make-up artists using lotions and beauty products infused with CBD to help calm nerves and reduce stress." Lacayo says the immediate results he sees from some of the eye and face creams infused with CBD oil include glowing skin and an overall relaxed demeanor.
Alexandra Janelli, founder of holistic and alternative wellness spa Modrn Sanctuary in New York, was leery at first when she learned how CBD was trending in the spa world. But after some research and trying samples, she was "blown away."
"It really reduced my anxiety and I found that I was sleeping a lot better," says Janelli. She also found the ingestibles helped with menstrual cramps and arthritis. "It is nice to start with ingestibles, such as tinctures, gummies, capsules or vitamins as it is a more direct intake, but you can also add CBD oil to your bath or use lotions or salves."
Amy Brackman, owner of LuxeBeautiQue on Boston's North Shore has been pampering brides at the oceanside spa for more than a decade and doing bridal make-up for more than 25 years. She learned about the magic of CBD oil when her massage therapist recommended using a CBD stick for pain and muscle relaxation. After her positive personal experience and research, Brackman opted to introduce CBD in the spa.
"We are now using CBD oil in a facial that is perfect for brides as it not only hydrates and plumps, but helps the facial muscles relax," says Brackman, who has sold out of the CBD oil and will be introducing CBD oils in massages this year. "Along with being amazingly moisturizing, CBD oils help relieve stress and pain," she says.
Rachel Gronningsater, LMT, NTP, a craniosacral therapist at Modrn Sanctuary, says CBD oil treats many maladies, including stress, anxiety and sleep problems while enhancing relaxation and helps with specific medical, dental and skin problems. Used properly, she says CBD oils can get you in balance and "back to even ground with happiness."
Here are some CBD-infused beauty products you need to try now!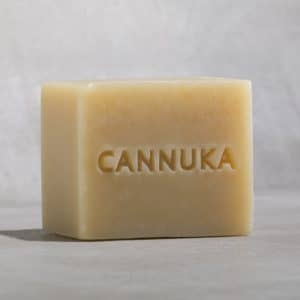 Cannuka's hand-cut cleansing body bar has black pepper essential oil to help delay the effects of aging and sunflower oil for a refreshed feel; coconut oil and grapefruit oil leave skin soft, smooth and conditioned.

Lord Jones' High CBD Formula Body Lotion is formulated to create a cooling sensation upon contact. This moisturizing lotion features Lord Jones' signature fragrance, fresh with notes of sage, mint and green citrus. Also available fragrance-free.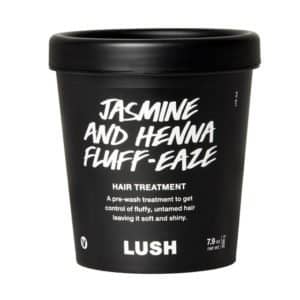 Lush's Jasmine and Henna Fluff—Eaze is packed with moisturizing organic hemp, Brazil nut and extra virgin coconut oil to control frizz, deeply hydrate hair and define curls. Lush added a red henna infusion to make your hair shine like crazy.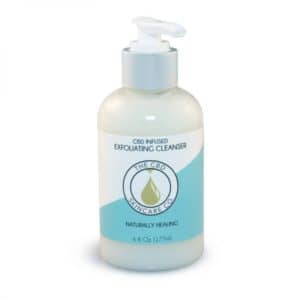 CBD Skincare Co.'s CBD-Infused Exfoliating Cleanser includes the natural alpha and beta hydroxy acids of glycolic, lactic and salicylic to accelerate the natural skin renewal process. Gently exfoliates the skin with the jojoba beads.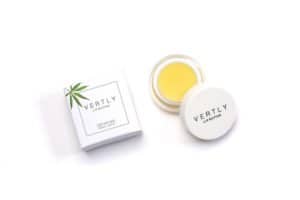 Vertly's CBD-infused Lip Balm is handcrafted with organic coconut oil, shea butter, cacao butter, kokum butter and jojoba oil to moisturize, heal and protect your lips. Vertly can also be used to spot treat parts of the face, hands and body that need extra TLC.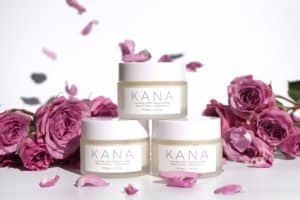 Kana's Lavender Hemp's Sleeping Mask contains 28 active botanicals that work in synergy to heal, hydrate and brighten skin while you sleep.
From.Ever.Since Facial Cream is scientifically developed from 100% plant-derived ingredients to deeply penetrate and moisturize while simultaneously keeping oily skin in check by stabilizing sebum production and decongesting blemish-prone skin.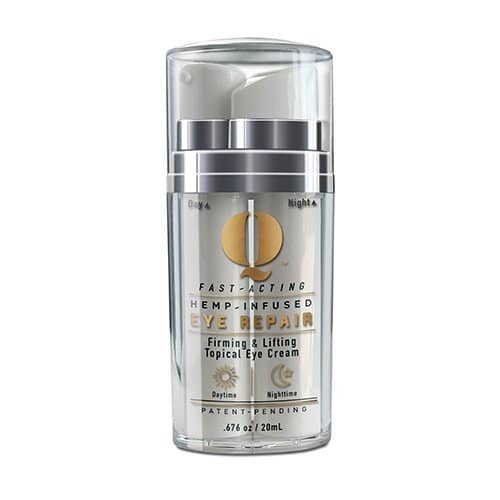 The Gold Q  2-in-1 Day and Night Eye Cream lifts, firms and smooths under eye skin with whiten/brighten technology to relieve the dark circles and puffiness associated with sleep issues and stress.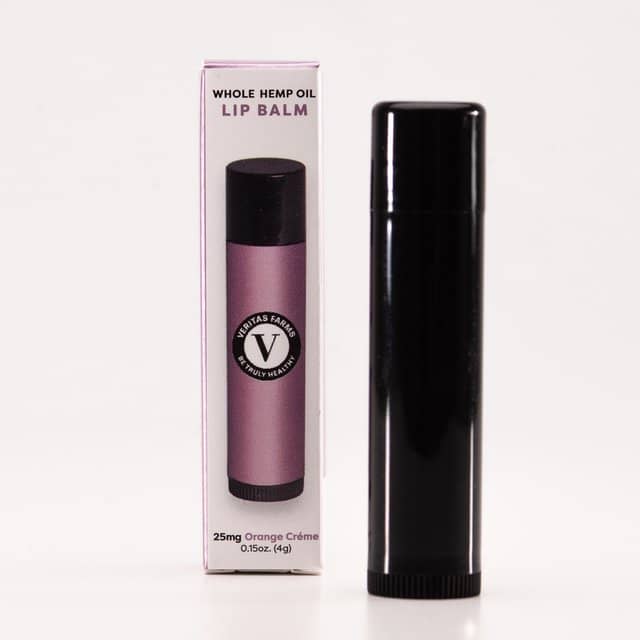 Keep your lips soft and smooch-ready with Veritas Farms' Lip Balms made with organic cocoa butter, shea butter, aloe vera and whole-plant hemp extract. Available in two flavors: orange créme  and French vanilla.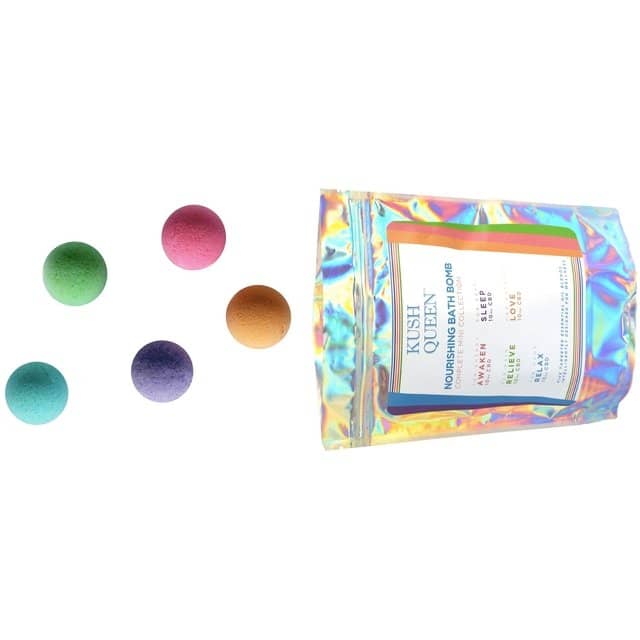 Kush Queen's Complete Mini Collection of CBD-infused bath bombs is the bomb! The package includes five bath bombs, all handmade with 100% organic essential oil blends and 10 mg of CBD: Awaken for Energy, Sleep for Rest, Relieve for Pain, Relax for Mood and Love for Passion.