At SIGNATURE BRIDE we

know brides come in all colors and shapes—so why shouldn't your wedding ensemble do the same? From daring jumpsuits to colorful couture, these one-of-a-kind bridalwear looks are sure to please any bride looking to step out of the box on her Big Day.
Ranging from $32 (yes, $32!) and up, we've gathered some wedding looks to suit every unconventional style and budget.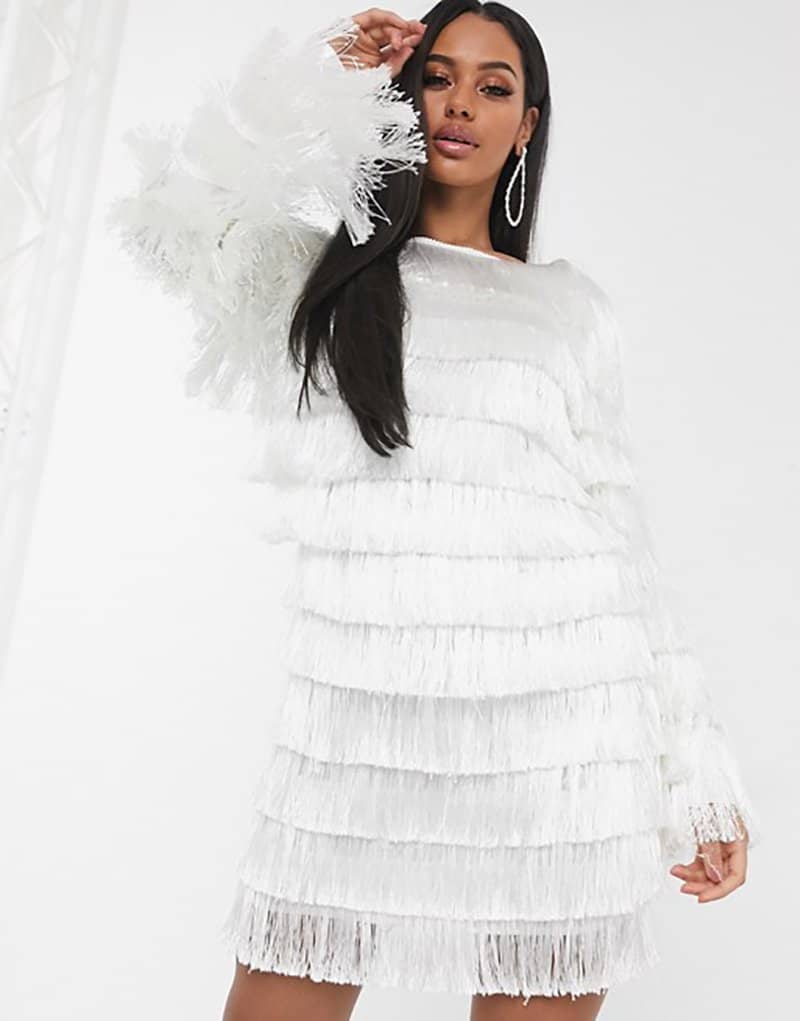 Fit for the ultimate dancing queen! Brides looking for that certain wow factor are destined to stun in this frivolously fringed frock. This dazzling mini dress is perfect for breaking a sweat out on the dance floor post-nuptials. $32
Off the shoulder and draped (literally) in elegance, this dress is one-of-a-kind and perfect for the bride who wants a timeless look with a bit of a twist. $495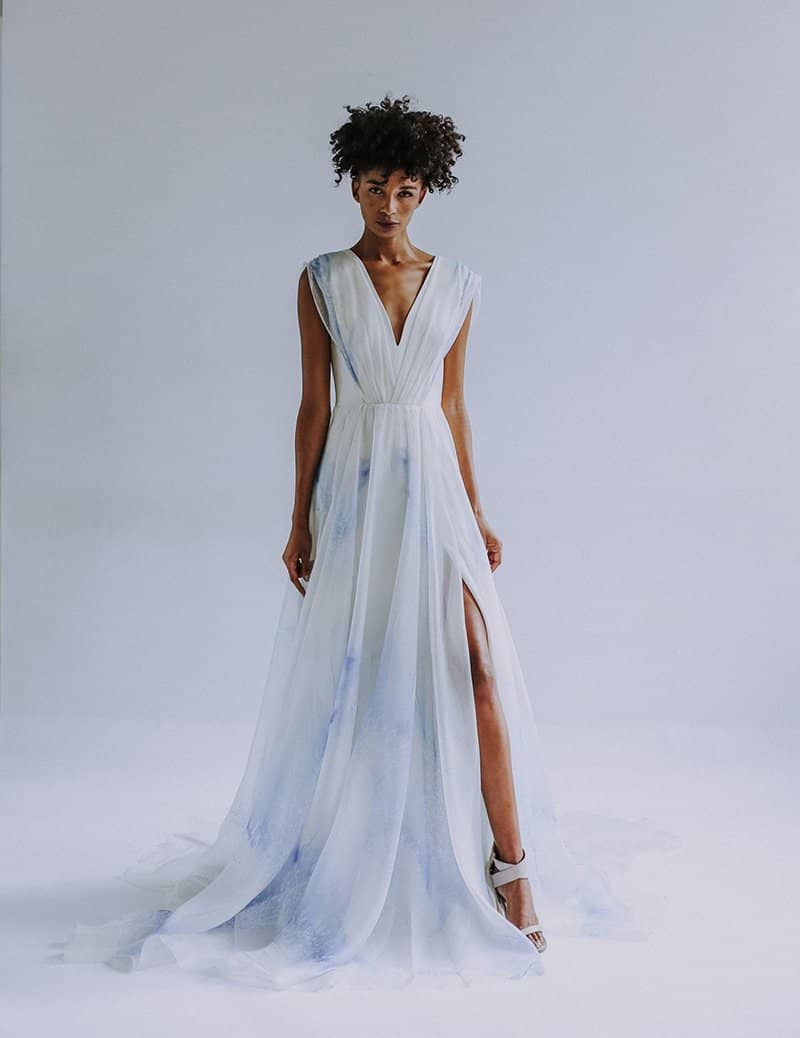 We call this dreamy little number "When Cloud Nine Becomes Her." This bridalwear is both perfect for the unconventional bride and fit for a goddess. $3860

Belted and detailed to the gods. Stunt on 'em with this beautifully patterned gown if you're going for a more retro-styled look on your Big Day. $1152
Pretty in pink, joyful in jewels, titillating in tulle. This is the bridalwear for those going for a pretty, feminine look rather than sticking to the traditional, beaded white gown. $231
Fit for a fall boho bride, this dramatic rust number is guaranteed to turn heads and leave your guests buzzing. Pair with a magnolia flower in your hair for a sweet finish. $3285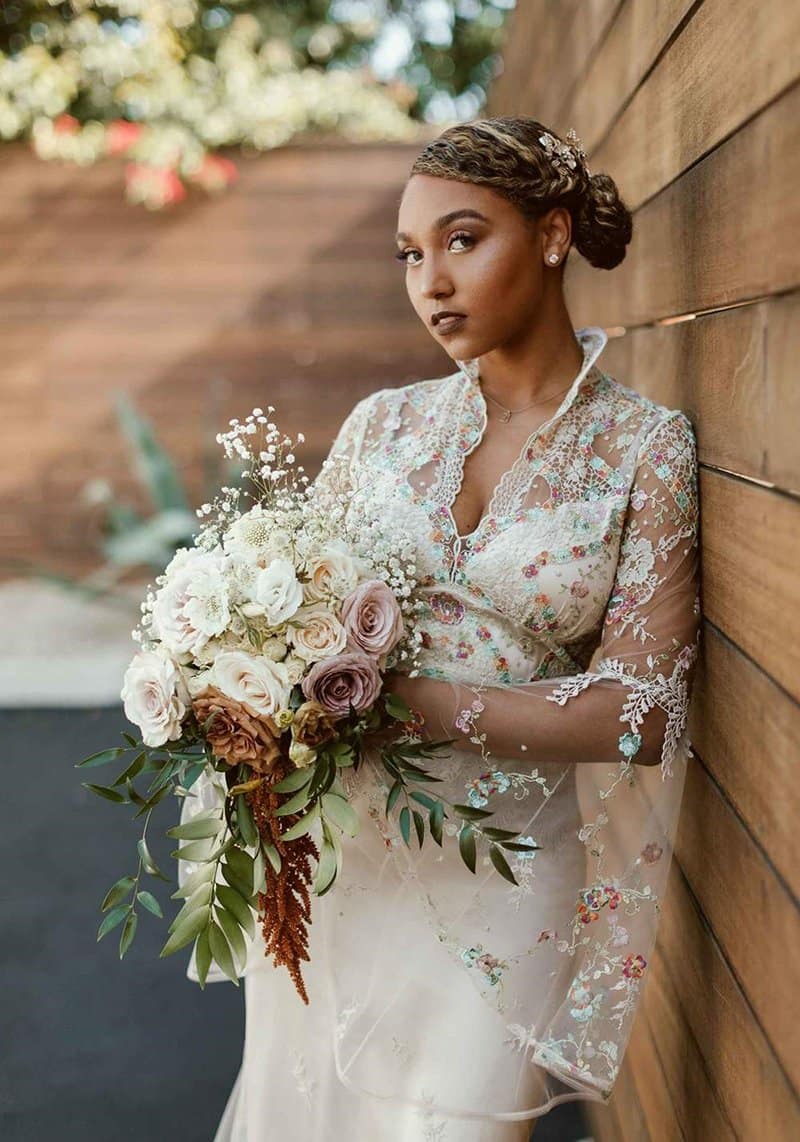 Not only does its name, VIDA, mean "life," but this one-of-a-kind gown is giving us all the life with its intricate, colorful lacy pattern. This is perfect for the bride whose aesthetic is garden party chic. Pricing varies.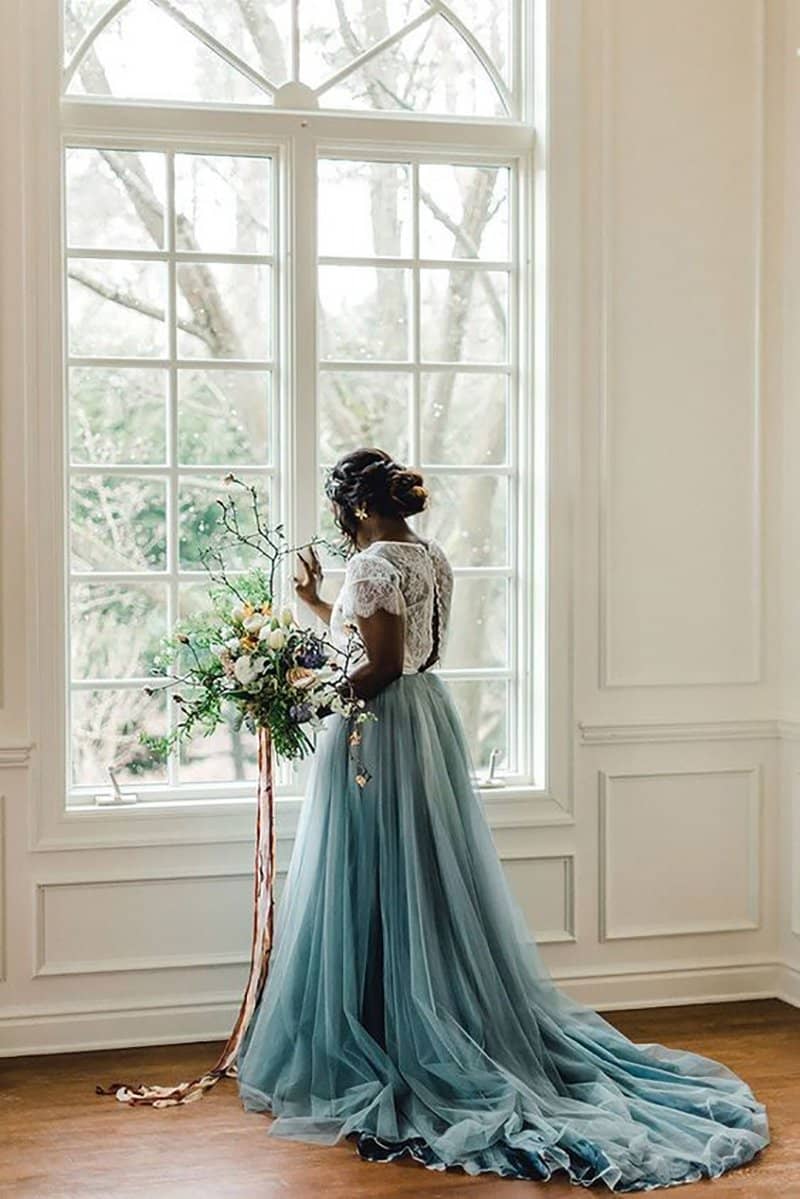 Adding a little color to the mix never hurt anyone. For the bride who wants a touch of classic with that wow factor, this gown hits the mark. Pricing varies.
Did you know that the color lilac symbolizes first love? That makes this beautiful tulle number the perfect ensemble for any bride looking to add a pop of color to her special day. $209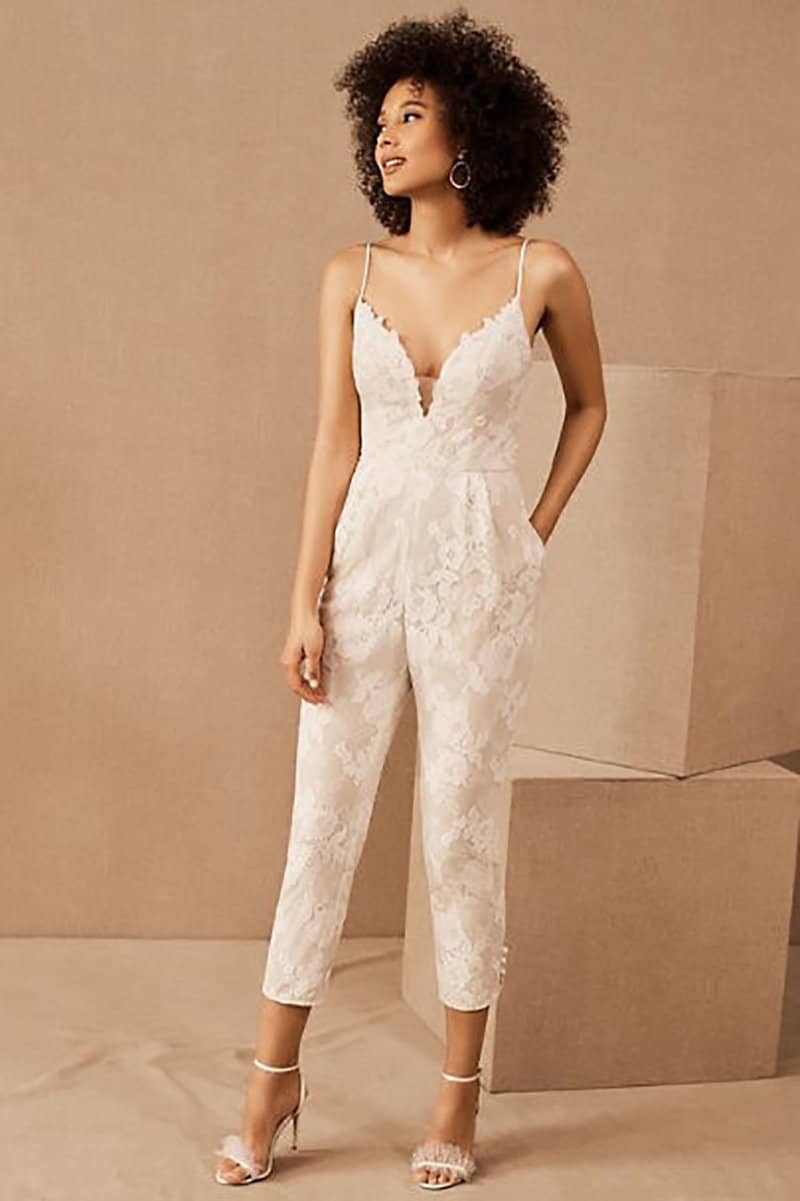 When lace meets comfort. This sweet one-piece ensemble is a fantastic choice for brides looking for a versatile look on their special day. It pairs well with a flowing overskirt or draped cape. $495
For brides who aren't skirting around. This colorful and fully lined skirt pairs wonderfully with a simple corset or minimalistic bodysuit. $1950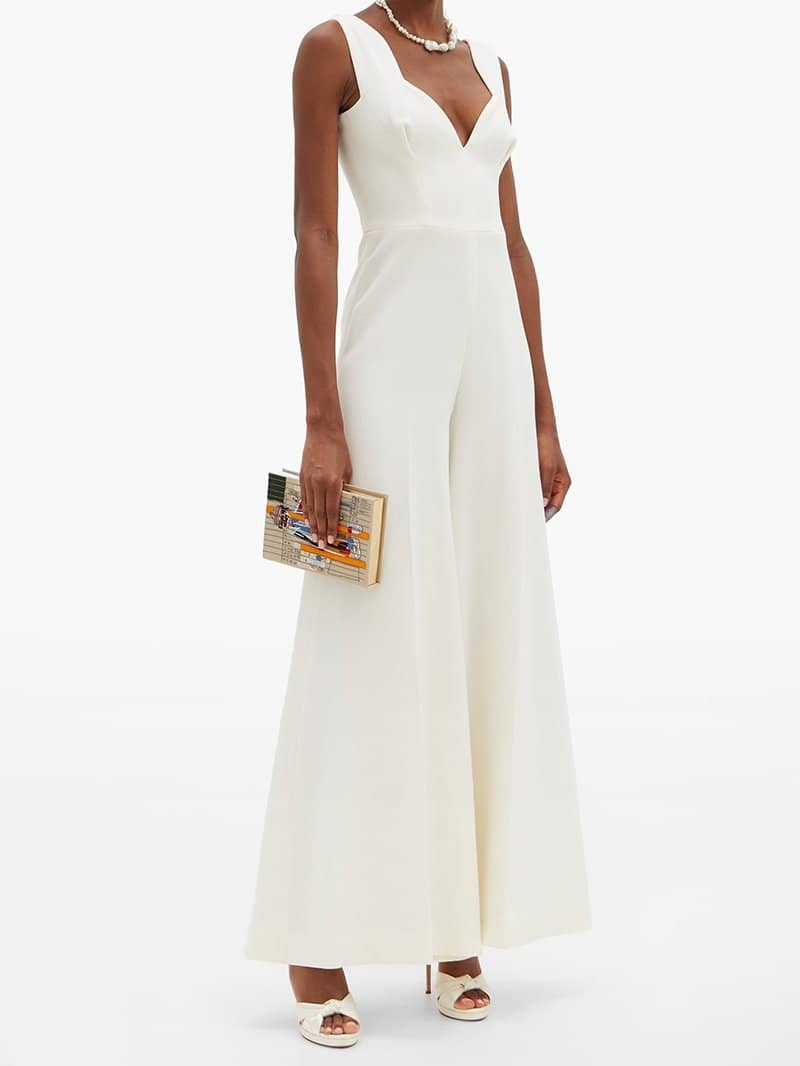 City Hall approved! This elegant, simple wool crepe jumpsuit is perfect for that intimate elopement or City Hall ceremony. Pairs perfectly with a daring stiletto heel. $1465
Dare to bare those legs with this simple and chic blazer mini dress. $209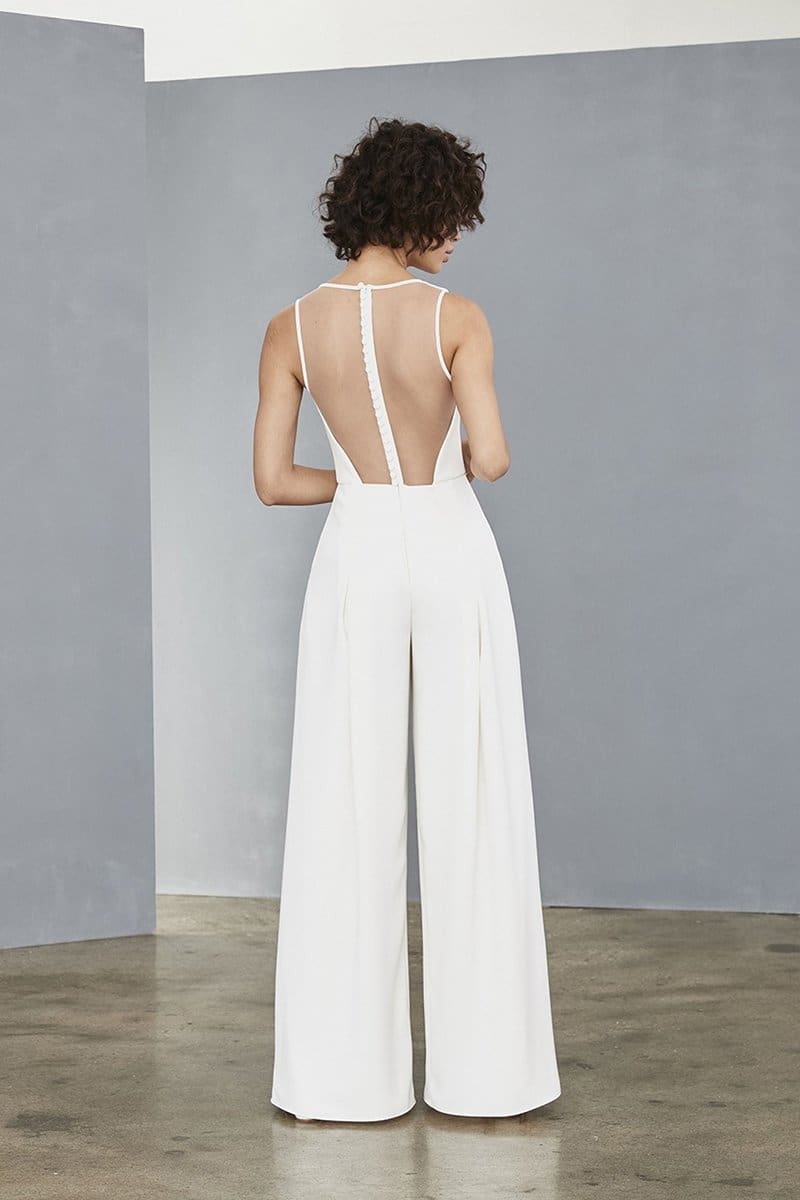 A yin and yang look that combines both masculine and feminine elements makes this beautiful jumpsuit perfect for the well-balanced bride. $495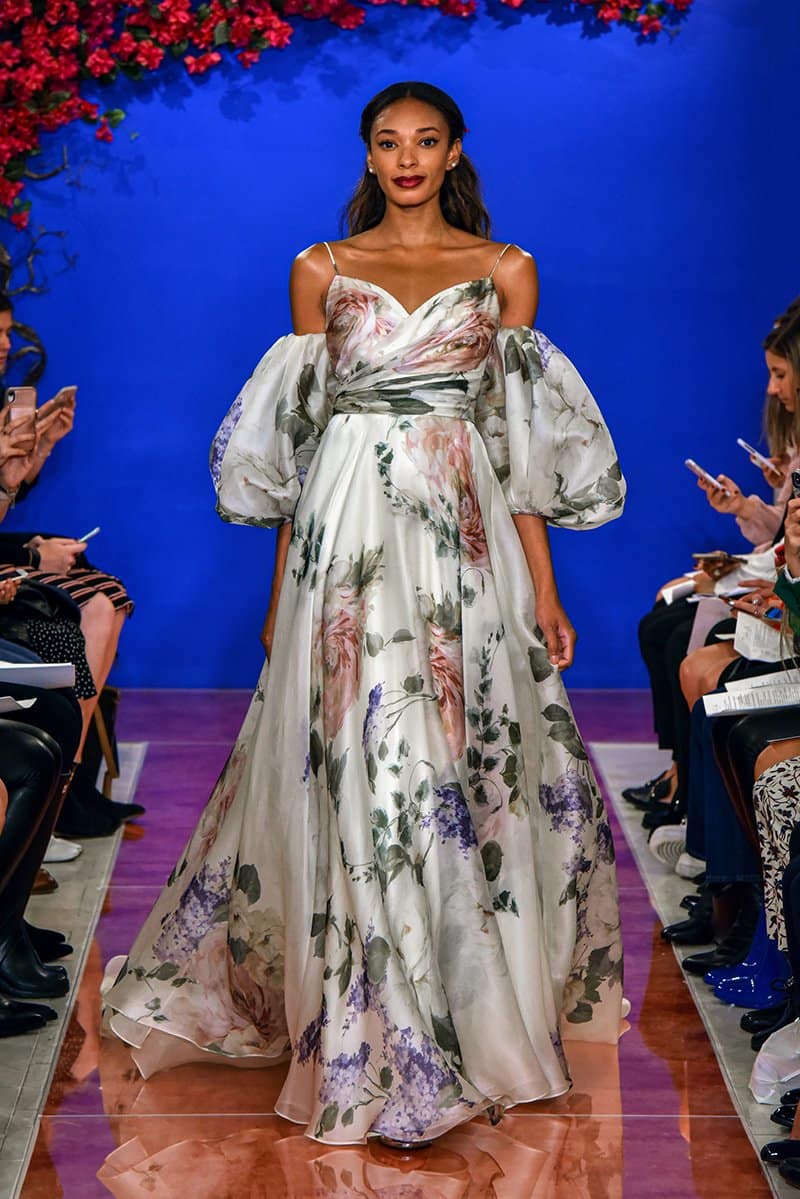 This colorful floral printed silk organza ball gown with balloon sleeves is perfect for brides looking to add a bit of whimsy into their wedding day. Forget the bouquet, this stunning dress has enough florals to last a lifetime. Pricing varies.

This perfect little white mini dress offers a classic, airy look for those who want to add a little bit of whimsy. $2990