Basic Invite, a premier stationer

from St. George, Utah, has enjoyed over 16 years serving couples who are planning for their Big Day.
This family-owned business centers not only its operations in St. George but its customer service as well, which means clients receive prompt and accurate technical advice as they work through the creation of elegant, precisely printed wedding invitations and other wedding materials.
Basic Invite and its designers draw inspiration from the beautiful locale in which they work, just 45 minutes from Zion National Park. They are a tight-knit team, and the owners have cherry-picked top artists to design wedding invitations, announcements, holiday and greeting cards, notecards, business cards, stickers and much more! Basic Invite truly covers all bases when it comes to print products for weddings, as well as for other family and social occasions. And sister company Love vs. Design produces chic and trendy peel-and-stick wallpapers. Founder Brock Bacik has applied his many years of design and technical experience to the creation of these popular home decorating products, which are perfect for beautifying your newlywed home.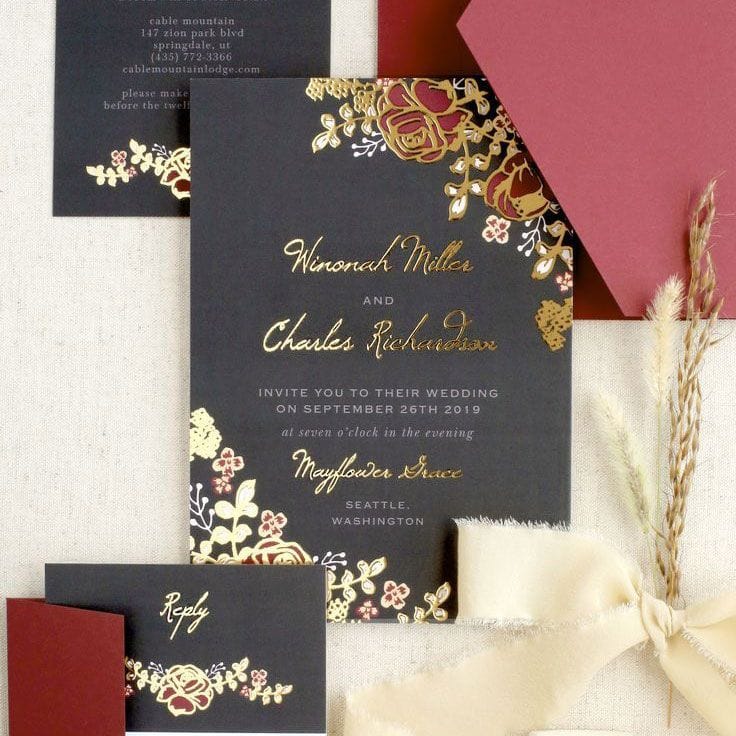 Ever-evolving designs are part of the Basic Invite experience, and unique creations are showcased throughout the year, both for weddings and other life events. Once a wedding invitation style is approved, over 15 matching items are created for each wedding "suite." These suites can include wedding programs, menus, place cards, enclosure cards, save-the-dates, thank-you cards, coasters, guestbooks, accommodations and directions cards, gift registry cards and more.
Basic Invite's wedding-related products are especially notable and stylish, reflecting trending wedding design and time-honored traditions. Highest-quality paper options include signature matte, smooth coated, premium shimmer, luxe velvet and double-thick matte. And all invitations come with a variety of envelope options and enhancements: "Perfect Pockets" (which house invites and various inserts), decorative envelope liners, custom stickers, "belly bands" and more.
In addition to exquisite wedding invitations and wedding stationery artwork, the company's website has an easy-to-use interface for all finishing work on its printed products. After an invitation style has been selected, customers can insert wording of their choice and craft a custom text design that suits them. Basic Invite's sophisticated layout tools include a wide selection of fonts, whose size and color are customizable, as well as tools for alignment, text height, line spacing and kerning. It's perfection at your fingertips that can be done in real time. No waiting for proofs!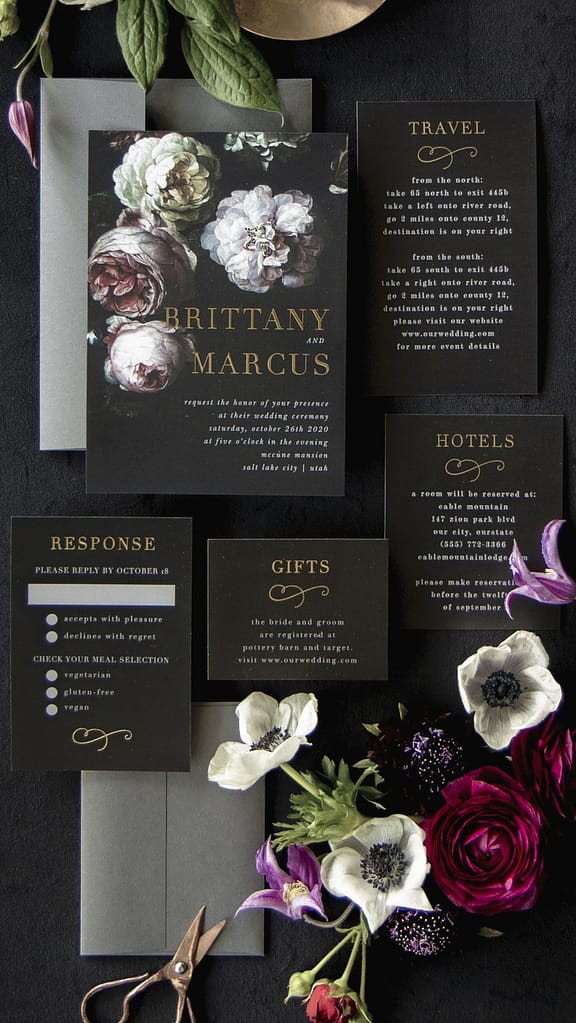 Other features include a choice of invitation shape (square, rounded, bracket or ticket), plus a palette of other printed products in the same style onto which you can carry over your custom font selections. Couples can see an instant preview of their finished designs online and order hard copy samples of the items they intend to print, choosing from one or all of Basic Invite's high-quality paper types. Basic Invite puts its professional and carefully guided typesetting and layout options directly in the hands of its customers, making the text layout process foolproof and enjoyable.
Basic Invite's planning/printing process is laid out succinctly on its home page. Couples are encouraged to get the ball rolling by downloading their free (and highly rated) wedding planning guide. After starting the planning process (setting a date, booking a venue, etc.), couples can create a free wedding website from one of Basic Invite's beautiful templates. Through the Basic Invite website, couples collect guests' addresses (and other contact information) after which they can follow up with printed save-the-date cards. These free websites are elegant, easy to customize and allow for photos, and they can match the design of future invitations. Basic Invite websites can be used to publicize the wedding date as well as dates for peripheral events, and they act as a repository for all other wedding-related information, such as event locations (including maps), recommended hotels and links to gift registries. And once the guest database has been completed through the website, Basic Invite can download and print guest addresses for free onto the invitation envelopes.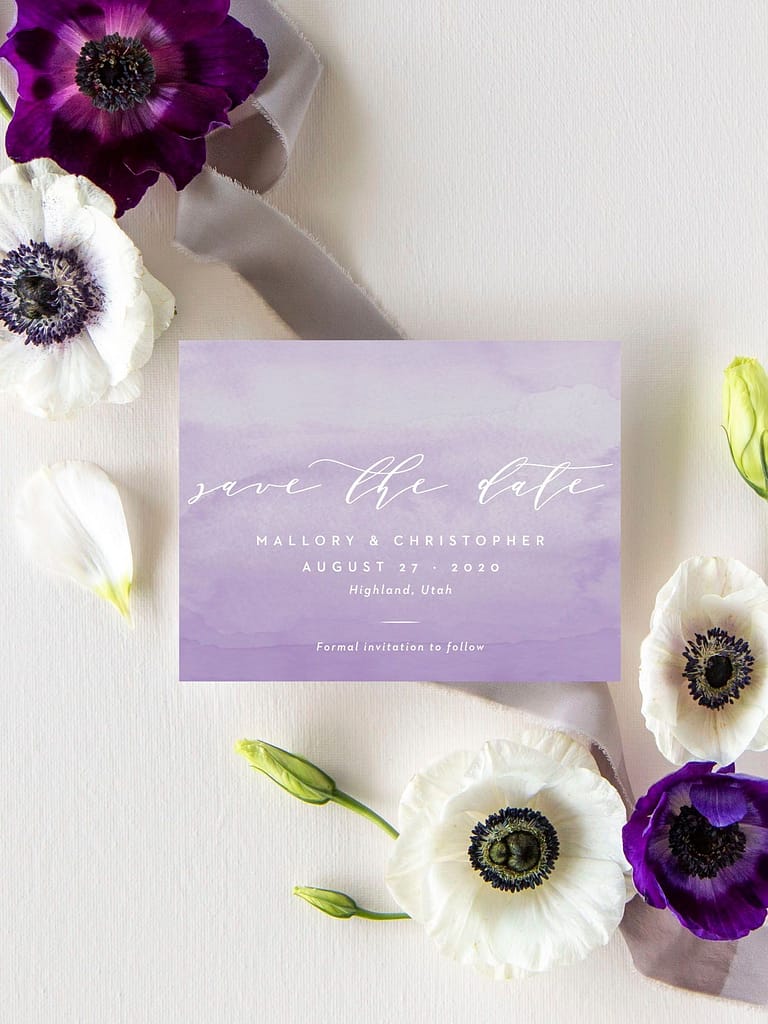 Basic Invite recognizes that all couples have a unique vision for their wedding day, and to that end, it offers over 1,500 templates in a vast array of styles, each with customizable features. The company's beautiful and distinctive designs will provide inspiration for the entire wedding day! Couples can either take a free-form approach in selecting their invitations (scrolling through dozens of pages of design options) or narrow their search by choosing a theme (rustic, traditional, fairy-tale, formal, ornate), an invitation layout (flat, seal and send, storybook), specific colors and types of print.
Once all details have been settled on for the print-on-demand invitations (and other products), a turnaround time (from order to delivery) of approximately five to 12 business days is expected, depending on the contents of the order and the shipping method selected.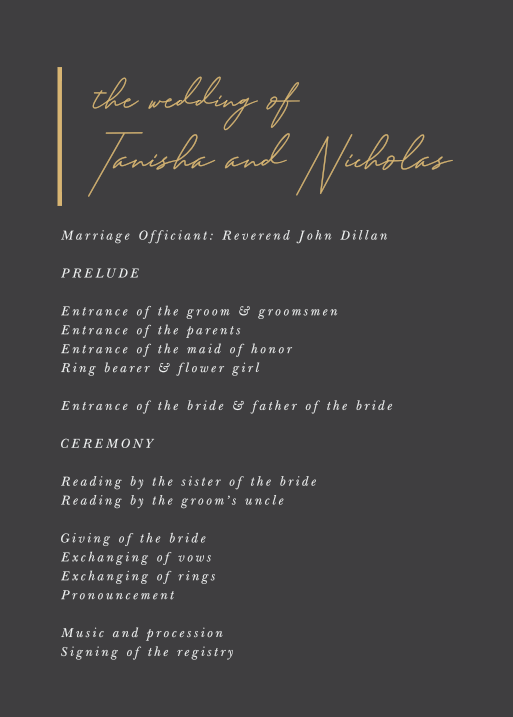 And couples will not want to miss out on Basic Invite's other great wedding day products. The company offers a wide selection of do-it-yourself printables, ranging from table numbers, party bunting, and signage for the guest book and social media table to favor labels, game cards and cake toppers. Basic Invite has thought of everything!