The art season in Miami has just wrapped up. I am fortunate to be on the planning committee for the Art Africa Miami Arts Fair (@artafricamia), which takes place the first week in December. I have served as a creative consultant for the past four years and delight not only in the growth of this event, but my own growth in my appreciation of art.
Being an interior designer, I can't help but to juxtapose both worlds. After all, what is an interior space without art, right? And, this idea of "wall space," whether in one's home or at an art exhibition is one that is, and should be, curated. It requires thought. It should have meaning. It should evoke feelings.
I invite you to check out how I create wall space envy in my home in hopes of serving up some inspiration for you.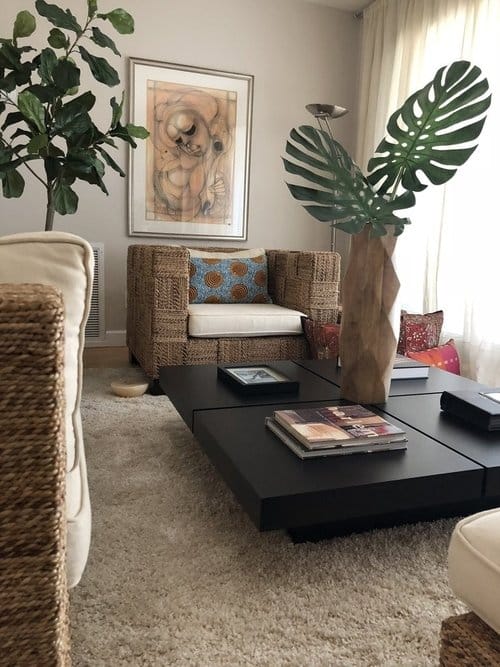 FEATURE A PAINTING YOU LOVE
In my living room, this oversized pencil sketch by an anonymous South African artist is the perfect finishing touch for this wall. My home speaks through the lens of culture, in a modern context of clean lines and uncluttered surfaces. Colors are vibrant in my accessories, but the subtleness of this painting — a child on a horse — reminds me of my early childhood and the weekends spent with my dad at the horse race track. The selection goes far beyond trying to figure out an interesting piece on my wall. As you think about selecting art for your home, I challenge you to pull from a deeper place and choose something that you'll connect with in your own unique way. It's a great story to share.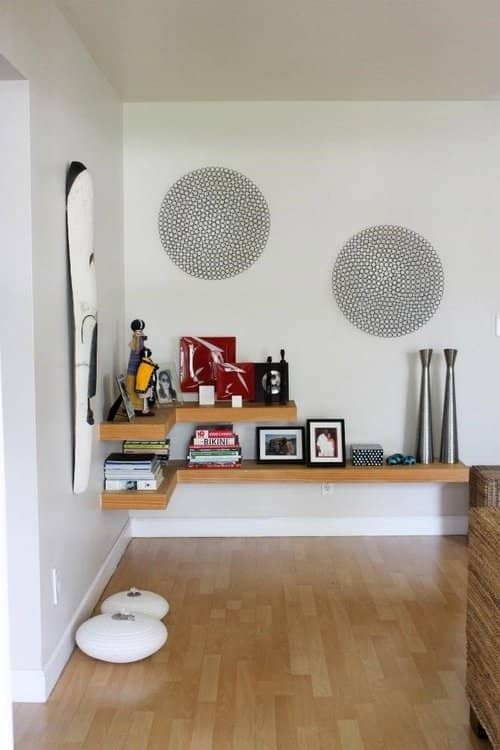 CREATE A SPACE TO FEATURE SMALLER ART OBJECTS
I designed and installed these floating shelves to utilize an awkward corner. The space wasn't large enough for seating and exists sort of in a walking path. I wanted it to be functional and visually pleasant. These floating shelves not only give me a base for wall sculptures, but also accommodates gtreasured objects collected through travel, frames of special moments spent with loved ones, fun books and more.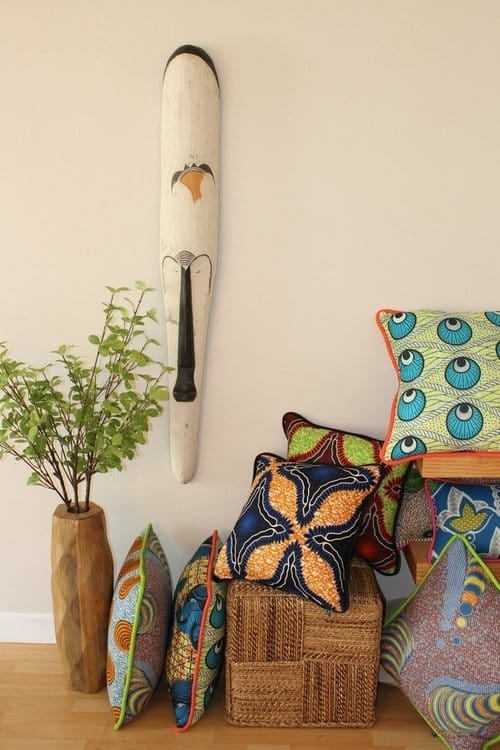 STATEMENT WALL SCULPTURE
I have a few African masks throughout my home. This one is from the Fang Tribe found throughout Gabon and Cameroon. The elongated and exaggerated features serve as a muse for me. African masks are natural talking pieces when guests visit due to their history, and they're fun to learn about. They also add a welcomed dimension to the space.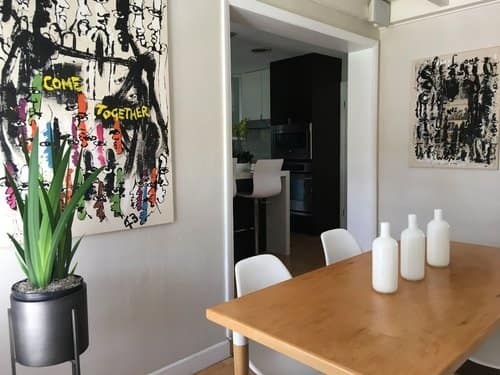 COMPLEMENTARY ART WORK
In one of my dining spaces, I feature the work of renowned Black artist Miles Regis. I come from a very diverse background and the messages of coming together, unity and love are essential to have in my home as they reinforce the values I want to consistently reinforce with my boys. Regis is a prolific artist. You can view more of his work here.
Taj Hunter Waite is a designer and conscious living enthusiast best known for her design-savvy approach to combining global influences with modern luxury. In 2010, Waite was honored with Success South Florida's "40 Under 40 Leaders of Today and Tomorrow" distinction. Her talents and work have been featured in WE Magazine for Women, Sun-Sentinel, Lioness Magazine, South Florida Caribbean News, Lonny Magazine, Domaine, among others. You can find her at allthingstaj.com.