You've said yes, now

it's time to say "yes" to the perfect dress. From magazines to bridal boutiques, multitudes of options abound from styles to fabrics and everything in between when deciding on your signature look for your special day. One growing trend is the "bespoke" gown.
In the world of fashion, bespoke means that the gown is exclusively designed, crafted and custom-fitted by hand from start to finish and made from high-quality, expensive, often unusual fabric, and sewn with extreme attention to detail and finished by the most experienced and capable sewers.
Jean-Ralph Thurin of Jean-Ralph Thurin Bridal Design House (JRT), Sommerville, NJ, has established himself as a leading bespoke designer. Offering a fully custom service, each gown is hand-drawn and hand-cut. He takes influence from buildings and architecture to create designs with luxurious sophistication. "I love the beauty of structural lines and patterns, so I tend to translate those techniques to my dresses," said Thurin.
From traditional silhouettes to non-traditional bridal jumpsuits, Thurin uses only the finest materials, including an array of silk-based fabrics, custom embellishments, beading and lace from Italy and India.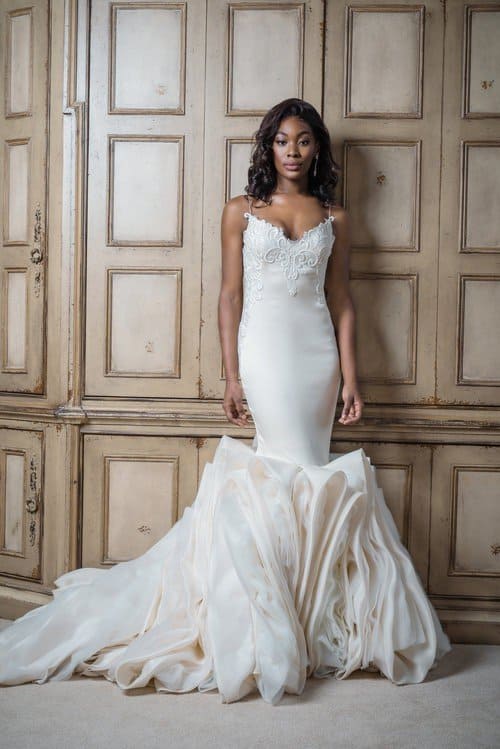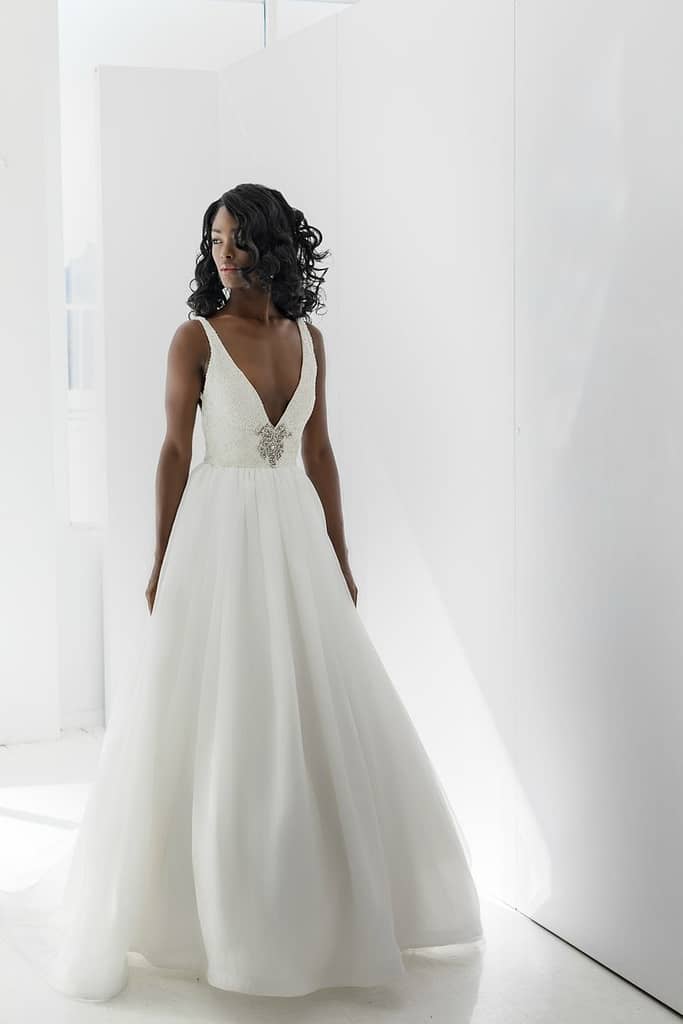 A Parsons School of Design graduate, Thurin learned to sew watching his grandmother. Fascinated with her ability to create clothes out of fabric remnants and thread, he quickly followed in her footsteps, filling multiple requests from classmates while in high school to create prom dresses. This early start led to a passion for fashion and a strong allure to fashion history, especially top haute couture houses Dior, Givenchy and Oscar de la Renta.
Thurin's passion and craft earned him highly sought-after internship opportunities with Oscar de la Renta, Liz Claiborne and Giorgio Armani. Under their tutelage he honed his skills. Training with these fashion houses allowed him to explore his desire for fine design.
"While interning and working under these fashion houses, I truly learned the value of hustle and hard work," said Thurin. "While I love and admire the work of these brands, I knew that bridal encompassed my love for architectural lines and structural design."
Opting for bridal seemed natural, as it brought Thurin more satisfaction than working in outerwear and casual clothing. And having experienced the long hours, as well as tedious tasks from his internships, his work ethic was strengthened. By 2008, Thurin was designing full-time in bridal. "I love being able to create something for the biggest day of someone's life — a day they will never forget," he said.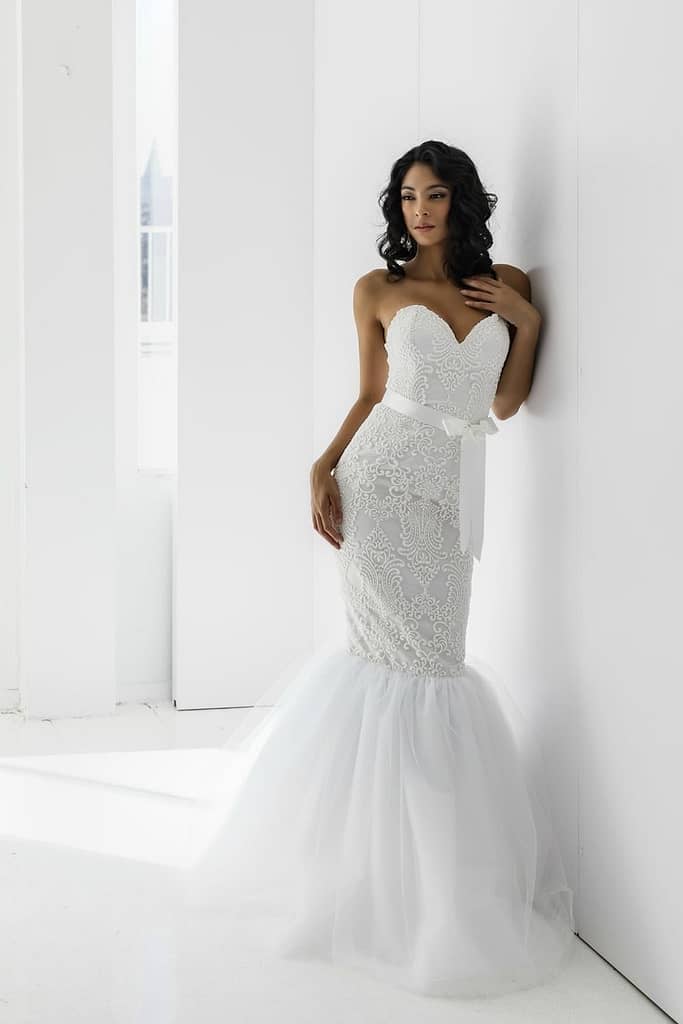 JRT designs have been worn by model Crystal Renay, Dancing with the Stars Carrie Ann Inaba, singer Deborah Cox, reality star Kim Kardashian and Glee star Jenna Ushkowitz.
Online coverage by WWD, COSMOPOLITAN and @fashionweekNYC showcase his flare in dressing the discerning bride looking for the hottest industry trends. Sophisticated, modern and chic are just a few terms to describe the gowns and brides who opt for a JRT design.
"Every bride is different, and I've learned to listen, really listen to every one of them," says Thurin. Paying close attention, and through the process of collaboration, Thurin is able to capture a bride's essence and create a wedding gown that is authentically the bride.