Thanks to COVID-19, masks

have become part of our everyday wardrobe. So, it makes sense that in these times you, your partner, and your guests should be wearing a mask and practicing social distancing at your virtual or micro-wedding.
Both the Centers for Disease Control and Prevention (CDC) and the World Health Organization (WHO) stress the importance of wearing masks, whether indoors or outdoors, at gatherings to help stop the spread of COVID-19.
When choosing masks for yourself and your bridal party and guests, it's important to consider the guidelines set forth by the CDC:
Wear masks with two or more layers.

Wear the mask over your nose and mouth and secure it under your chin.
Masks should be worn by people 2 years and older.
Masks should NOT be worn by children younger than 2, people who have trouble breathing, or people who cannot remove the mask without assistance.
Do not wear masks intended for healthcare workers, for example, N95 respirators.
NOTE: The CDC does not recommend the use of gaiters or face shields. Evaluation of these face covers is ongoing, but effectiveness is unknown currently.
With bridal designers customizing masks to go with your dress and fashion designers and Etsy vendors selling masks, you should have no problem finding the right mask to make your own fashion statement. Consider not only giving your bridal party masks but your guests.
We've compiled an array of masks to showcase just some of what is available. Trust us, this isn't your homemade version!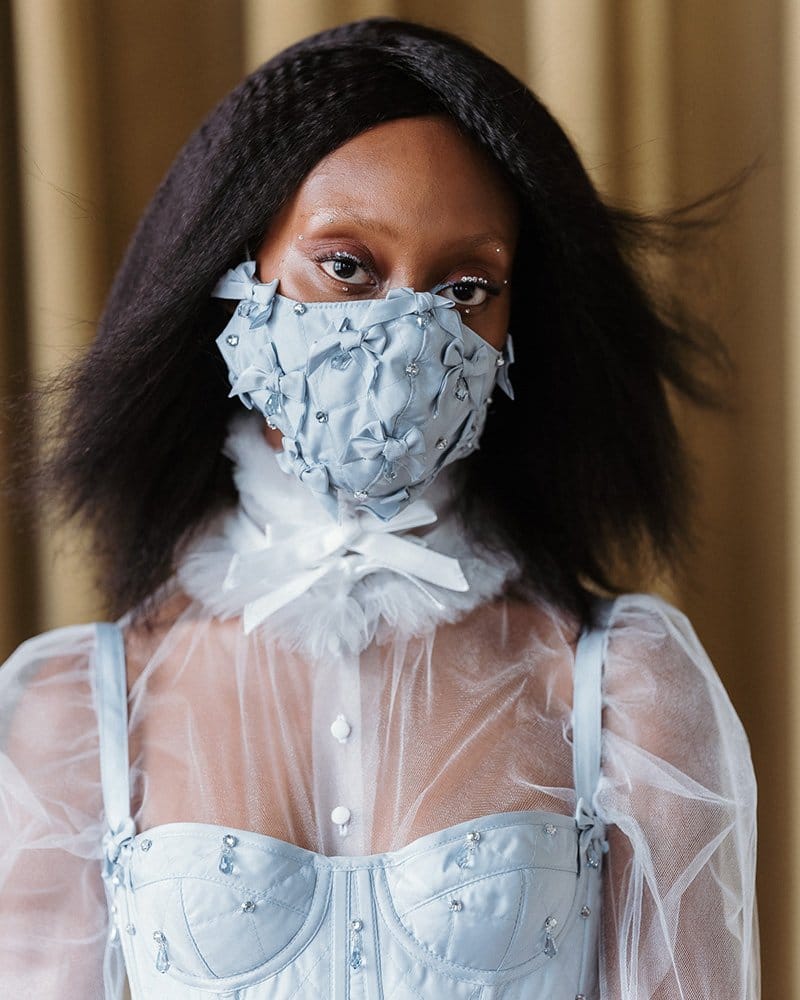 Wiederhoeft's quilted bow mask features silk taffeta with hand-stitched silk taffeta bows and crystal teardrop embroidery. Available in white or pale blue.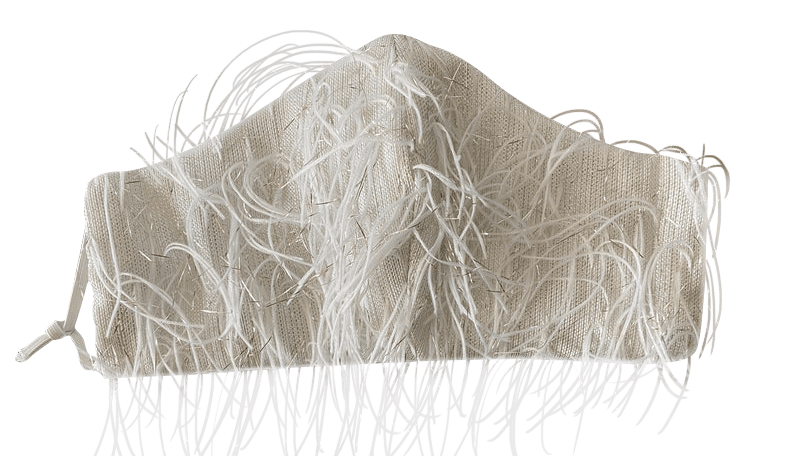 Ginger Martini's white and silver fringe cotton mask. Also available in pink.
Miami-based designer Karina Grimaldi's washable lace mask.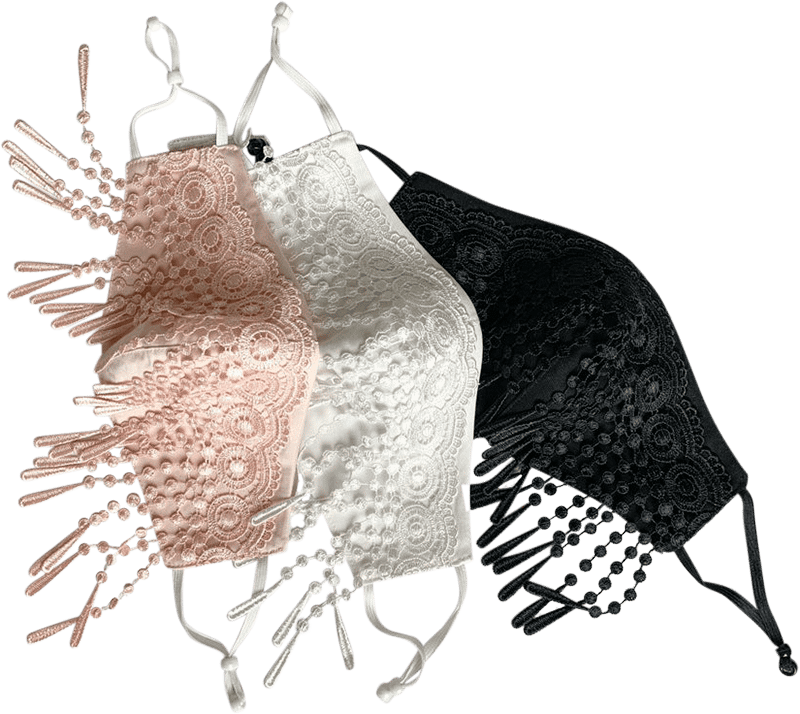 Etsy vendor Kiki Bisous Atelier's cotton and lace fringe mask.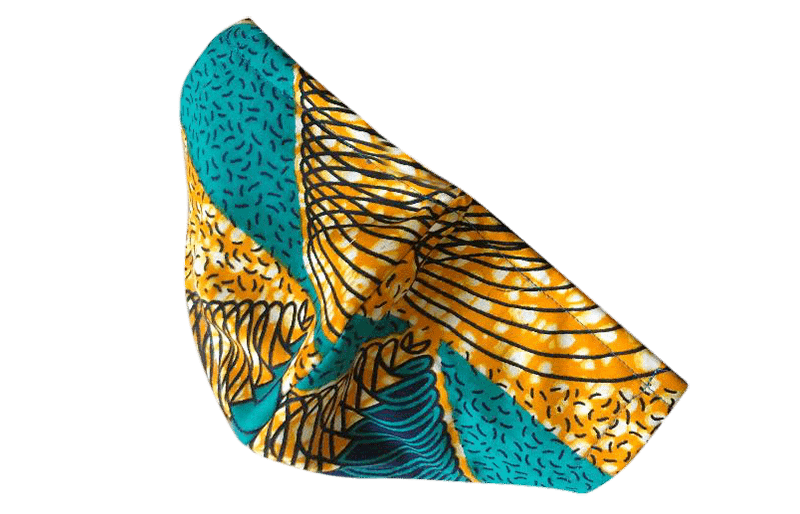 The Lilyan Paris Design cultural mask was recently worn at SIGNATURE
BRIDE's Love Conquers All wedding giveaway held in Los Angeles.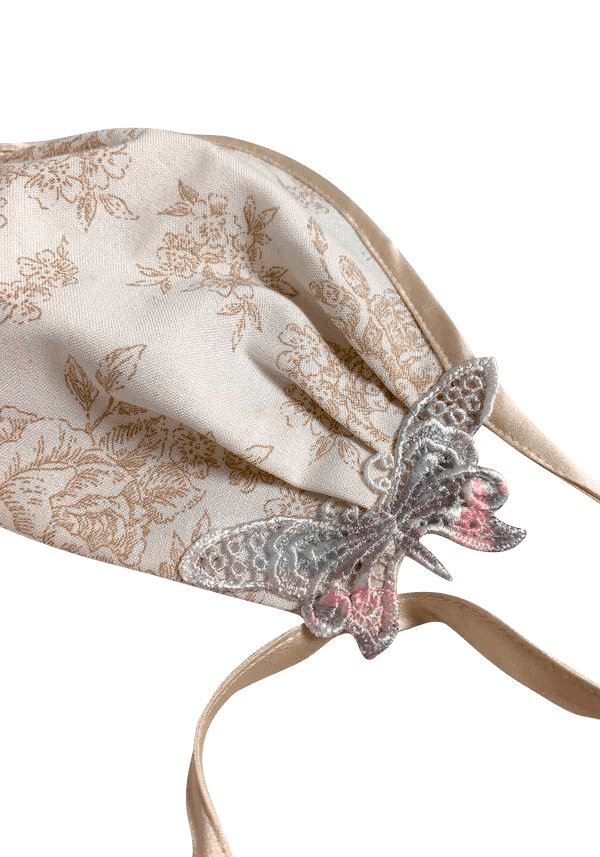 Claire Pettibone's Butterfly Wedding face mask features adjustable silk ties. For every mask sold, the company is donating one mask to healthcare and frontline workers. Available in ivory and taupe (shown).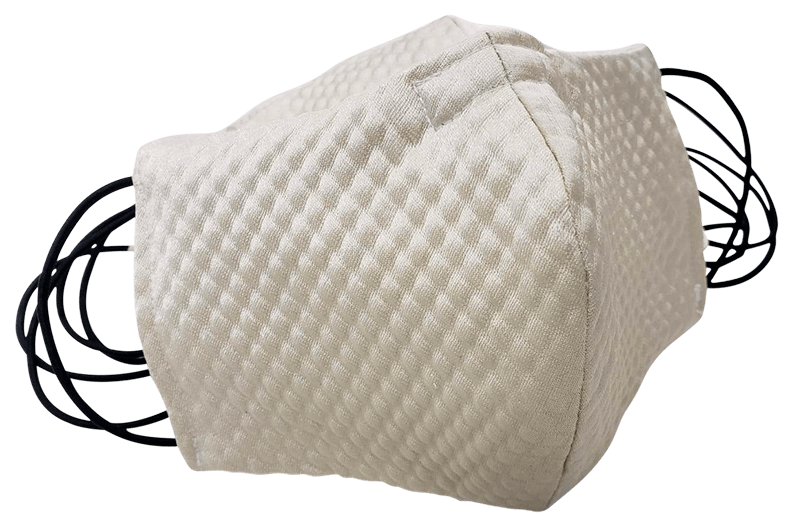 Esé Azénabor's cream couture mask has a non-woven removable PPE filter.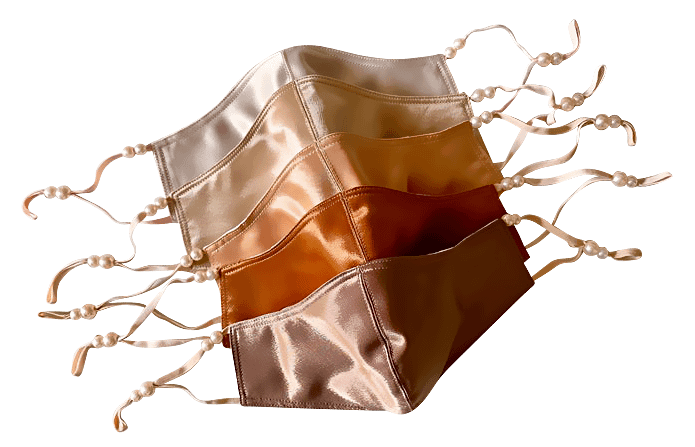 Etsy vendor Everythingbrett's satin face mask with faux pearl detail.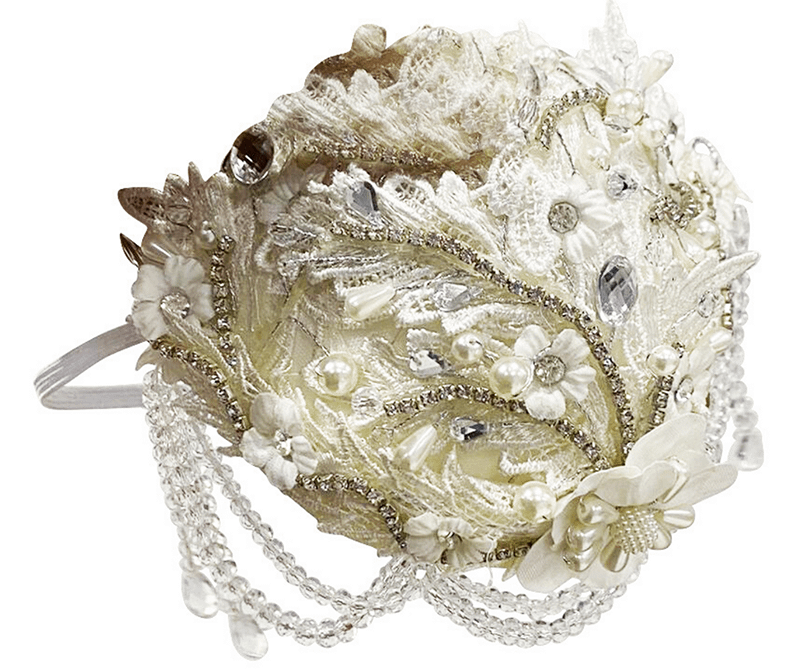 Pantora Bridal's Macey mask is adorned in lace, pearls, rhinestones and beading.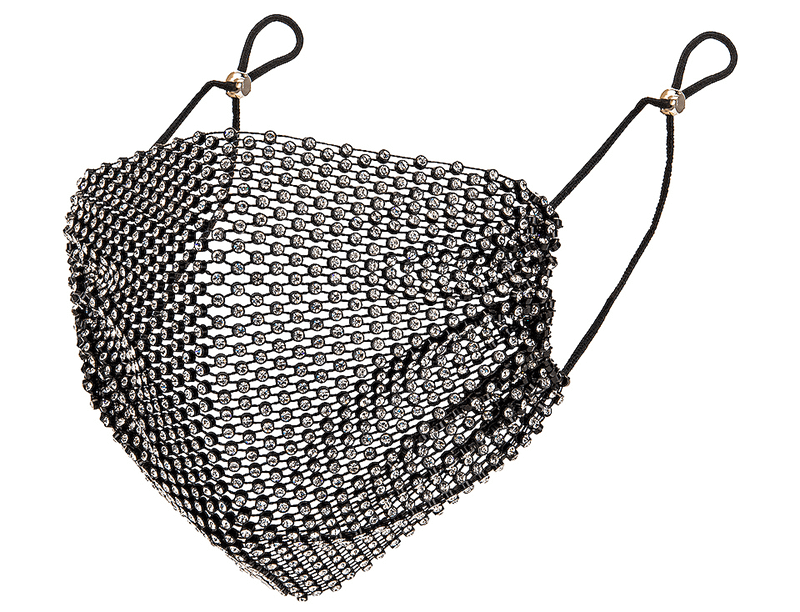 Revolve's crystal embellished mesh knit mask is designed to accessorize a face mask.
Evening Room's floral beadwork flatters the jawline and effortlessly complements any wedding dress.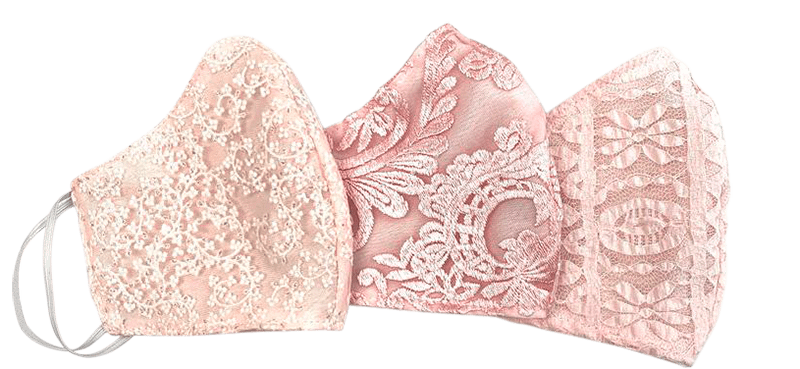 BelleThreads Boutique's embroidered lace face mask.
Ermelinda M's red cotton face mask with red satin ribbon makes a fashion statement.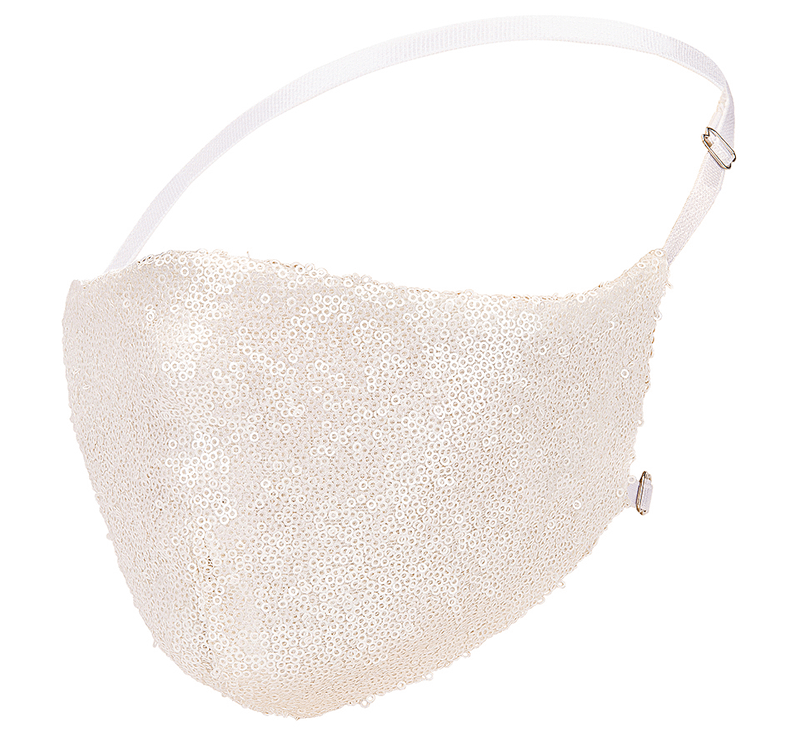 Revolve's Disco Ball face mask is covered in sequins and is designed to accessorize a face mask.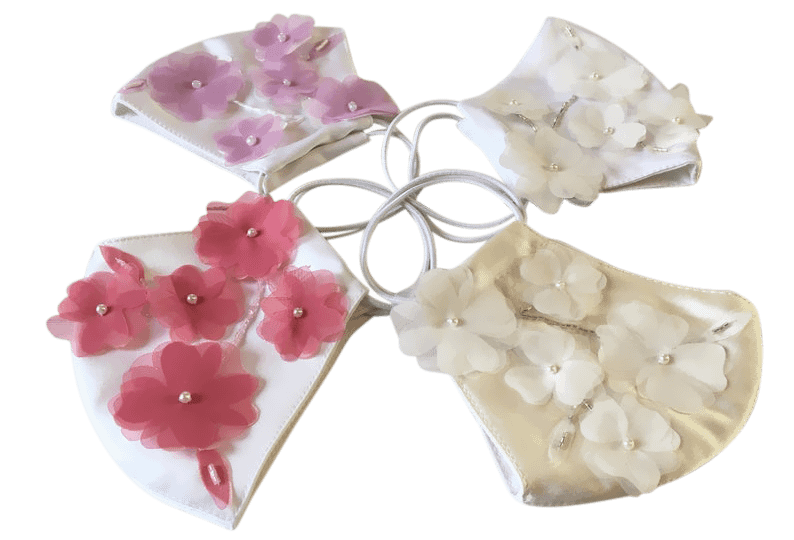 Yoo Studio Fashion's face mask features natural pearls, shiny sequins and delicate flowers.
To add cultural details to your wedding, consider the kente face mask with filter pocket from MD3Designs.