Actress Gabourey Sidibe announced

that she and Brandon Frankel are engaged—almost a year after going public with their relationship.
Sidibe shared the wonderful news on her Instagram account, where she shared a video of herself flashing a sparkling engagement ring while Frankel, 35, shouted, "I put a ring on it!"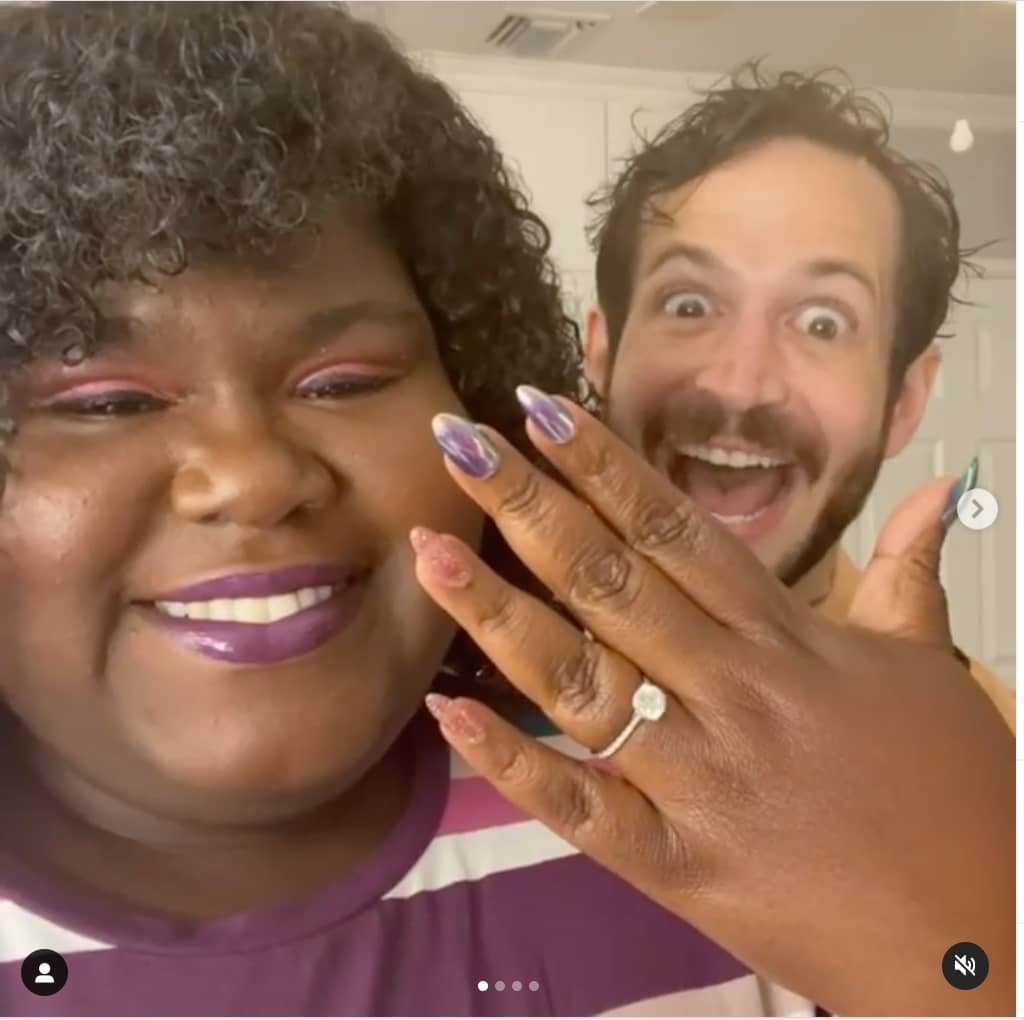 "It's weird that people think we're already married, but I guess our hearts and intentions for each other are just that clear to see," Gabourey Sidibe, 37, wrote in an Instagram post on Tuesday. "My BFF proposed and now I get to hold him forever. The funniest man I've ever met. The sweetest human to exist."
Frankel also posted the same video as he shared his thoughts on Sidibe. In the video caption, he wrote, "I asked my best friend to marry me, and she said, 'YES!' So excited to spend the rest of my life with the most amazing, hilarious, beautiful and inspiring woman I've ever known. I couldn't imagine life without you. We make the best team, and we make everything fun and memorable. I liked it, so I put a ? on it. Love you to the moon and back [Gabourey]."
We wish the happy couple many years of happiness.