Many people spend years thinking about what their dream wedding would be like. Classic and traditional or fun and trendy? Glamorous or down-to-earth? Whatever your wedding style, the right location is essential to pulling off a wedding you'll never forget. If you're still figuring out where to say, "I Do," it's time to take a closer look at Charlotte, North Carolina. It's romantic and gorgeous with a taste of luxury.
Here are a few of our favorite picks for your venue, before the Big Day and before the party departs.
The Perfect Venue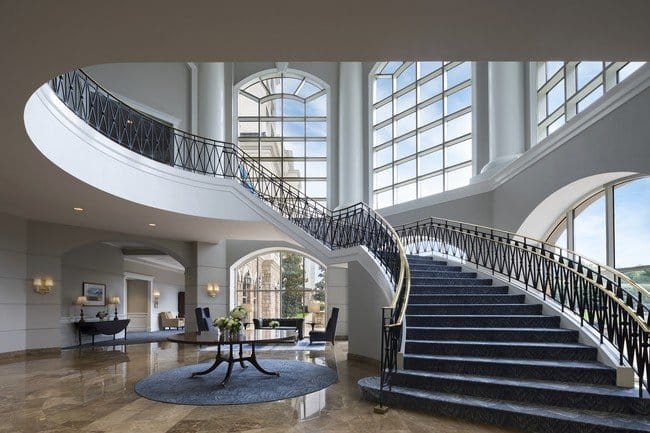 Let's start with the centerpiece of the show: your wedding venue. If you're headed to Charlotte, don't go anywhere but the Ballantyne Hotel.
The Ballantyne brings together everything you need for a beautiful ceremony and reception between the scenic grounds, elegant ballroom and a picture-perfect grand staircase. The Ballantyne Ballroom can seat up to 500, while the Fairway Ballroom and Carolina Ballroom can seat 200 and 150 people, respectively.
But don't be afraid to check out all the venue options at the Ballantyne. There's the Atrium, open-air space that's perfect for a rehearsal dinner, or the Carolina Balcony, which is a lovely location for cocktail hour.
Wherever you choose, the Ballantyne prides itself on exceptional cuisine with a Southern spin on modern American dining. Make sure to explore all of their menus and wedding packages to choose the perfect one for you and your soon-to-be spouse.
Before the Big Day
Of course, you'll have plenty to do before the Big Day, between smoothing out last-minute details and making sure your guests get the VIP treatment. Here, Charlotte delivers an unforgettable experience.
If you and your wedding party want to relax and wind down before the festivities, make sure to book the day spa at the Ritz Carlton. You'll be greeted by the rich scent of cocoa and honey before settling in for holistic treatments highlighting organic ingredients. Be sure to check out the decadent honey and chocolate detox ritual.
If you need a brunch location before the ceremony, you can't afford to miss 5Church, which has been featured in a few publications you might know: The New York Times, The Wall Street Journal, The Washington Post and Travel + Leisure, to name a few.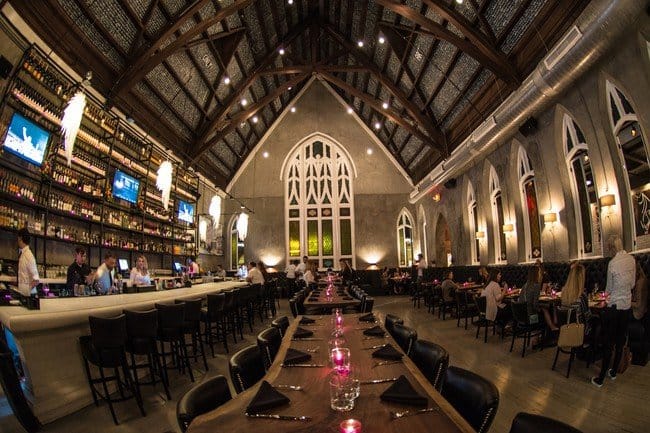 The brunch menu is full of classic brunch standbys with a southern twist, like shrimp and grits and brioche French toast. But don't be afraid to branch out with the Maine lobster roll or the 5church lamb burger. And don't forget a cocktail!
Before the Party Departs
The party isn't over until the last guest departs, so why not send them off with a standout lunch?
If you want a break from southern food, check out O-Ku Sushi, which emphasizes sophisticated presentation and the freshest fish from all over the world (and local sustainable sources, too).
Still in a seafood mood? Don't miss Seafood Connection, which features some of Charlotte's best seafood. The seafood is the star of the show, so bring your appetite.
Ready for Your Dream Wedding?
Are you ready to make your dream wedding a reality? If so, it's about time to book your wedding in Charlotte. It's the perfect romantic setting for an unforgettable wedding.