Move over sparkling diamonds, there are alternative snowy-colored accessories trending this season!
Imagine a magical pale opal or moonstone dangling from your ears or glowing white pearls around your neck as you walk down the aisle! This white-on-white jewelry is just the right fashion accessory this summer!
Opting for an alternative white gemstone is not as easy as it sounds! There are so many gorgeous different hues from which to choose — from iridescent white and soft buttercream to deep fondant and classic ivory. But no worries, whatever you choose, from classic drop pearl earrings to oversized moonstone rings, white-on-white jewelry is sure to accentuate your wedding gown perfectly and set the tone for your Big Day.
Believe it or not, any bridal gown can benefit from some bling! To help you get started, we've put together a variety of accessories that are sure to add a little extra sparkle as you walk down the aisle.
Here are a few ultimate, original and gorgeous white accessories to make any bridal outfit sparkle!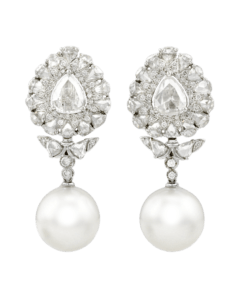 Rose-cut diamonds totaling 3.68 carats are set in these classic drop earrings. Pearls measuring 13 mm dangle from each, adding the perfect finishing touch. Set in 18K white gold. $22,500  rauantiques.com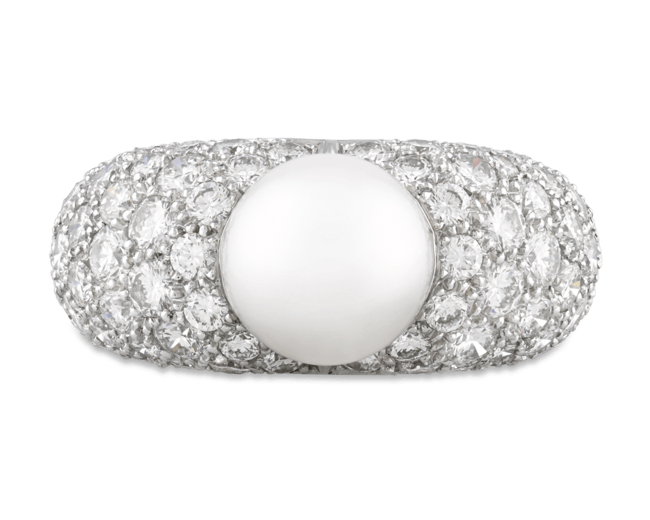 Cartier's elegant 9 mm pearl ring is joined by 1.00 total carat of diamonds and set in 18K white gold. $18,500 rauantiques.com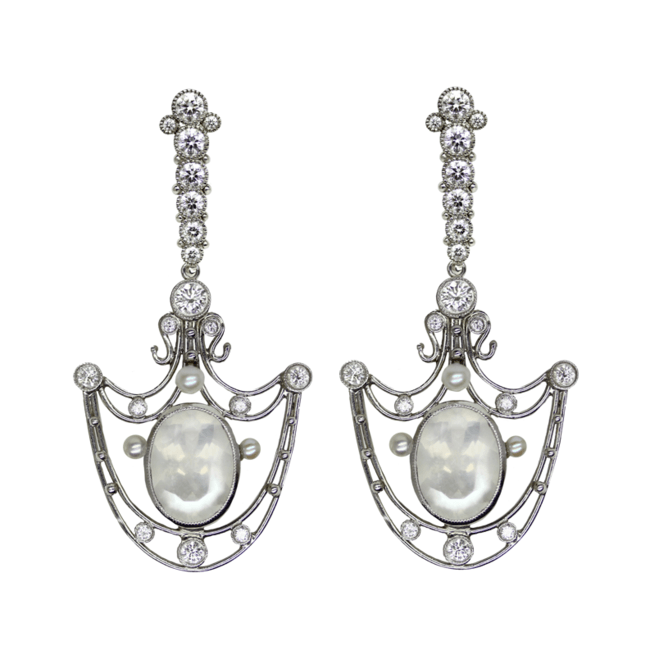 L'Armoire Featherstone earrings feature 6.17 carats of diamonds set in platinum with South Sea Baroque Pearls. $92,600 larmoirenewcanaan.com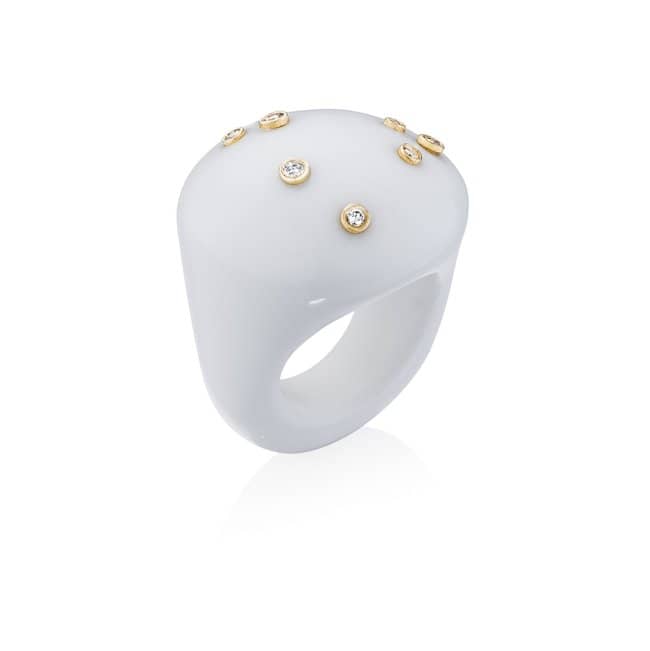 Bleecker & Prince's natural white onyx Bubble Ring is hand-carved and inlaid with 14K gold bezels and diamonds. $1,350 bleeckerandprince.com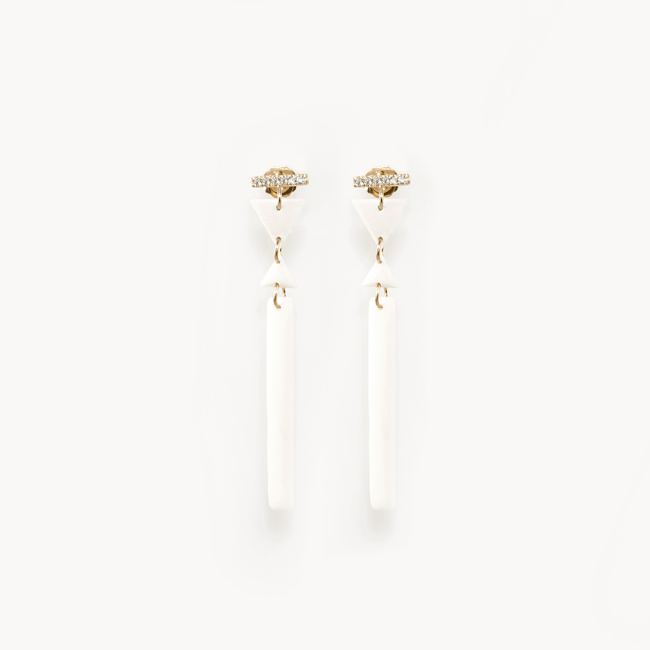 Made of 14K gold, organic bone and diamonds, Bleecker & Prince's Whiteout earrings are ready-to-wear and ready for the styling down the aisle. $1025 bleeckerandprince.com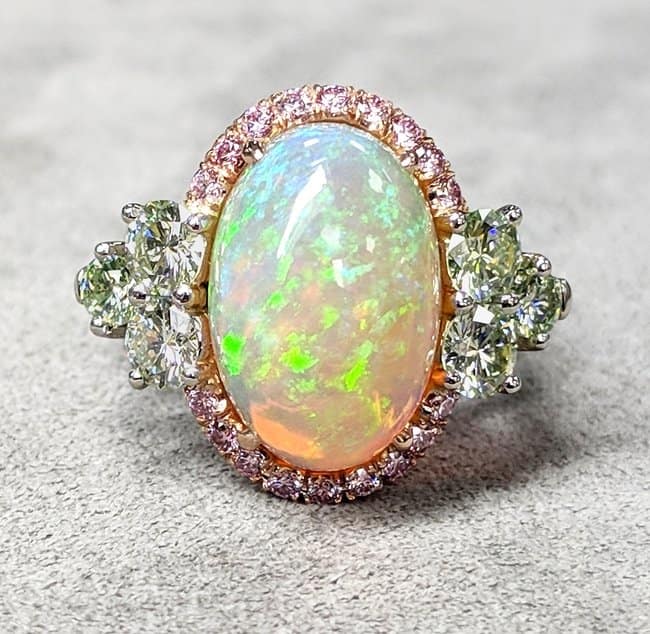 Cabochon opal ring by J Fine features a 5.94 carat oval African white opal with 1.34 carat round green diamonds and 0.28 carat round argyle 6P/PP pink diamonds. Available in platinum and 18K. $25,000 jfineinc.com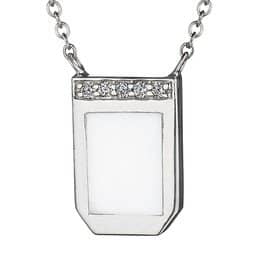 Bleecker & Prince's Color Rush Light Show necklace in white gold has five diamonds. $1,170 bleeckerandprince.com
Pink quartz is such a pretty hue of the pink color we just had to add it to the list! Set with high polished gold bezels and different sized diamonds, this is the mini version of Bleecker & Prince's Sky Diamond Bubble Ring. $1,250 bleeckerandprince.com