There's no magical formula to determine if you're ready to move from one relationship stage to another, but if you can't imagine your life without your princess — it's time to make her your queen. No matter how strongly you feel about your partner (or how crazy you are about her), there's a tremendous amount of pressure to get the proposal perfect. As wedding expert and president of the International Academy of Wedding and Event Planning, Kylie Carlson explains, it's normal — and expected — to be anxious about asking one of the most important questions you'll ever ask. "Regardless of the length of your relationship or if you've already discussed marriage in your future, everyone wants to make the proposal a special moment," she says. "Most of the time, proposals involve an elaborate surprise with multiple people involved, so nerves can be about more than actually popping the question."
Take a deep breath in — and let these expert-driven tips guide your planning.
Put her first. Since she's about to become your wife, chances are high you know her like the back of your hand. You know how she takes her coffee, what makes her tear up in movies, what gets her jazzed about her career and of course, how to make her feel appreciated and loved. Wedding event coordinator Tommy Waters says all these factors should play into how you plan the proposal. After all, it's about you and her — and you don't want to plan anything that would make her uncomfortable, or worse, embarrass her. More than anything, he urges: put her first. "If your soon-to-be-fiancé is very romantic and loves to share special moments with just you, then proposing in a huge group of people may ruin the experience," he explains.
Instead, choose an approach that has significance to you and your relationship. Carlson says this will make her feel that much more connected to you — and of course, excited to start your lifetime together. "Perhaps in the place where you first met, in your favorite restaurant, or even in a new country where you've always wanted to travel together," she continues. "Not only will it make for a memorable engagement story, you'll be able to visit that place for years to come and remember that special moment."
Ask for permission — if she wants that. The tradition of "asking for her hand in marriage" from the father is a timeless practice. And though modern brides are shaking up everything, some still value and desire this gesture, especially as two families are coming together. When you discuss marriage as a couple, make sure to ask her about her preference. If it is important to her, go the extra mile to visit her parents in person — and come prepared with flowers, gifts and of course, a credit card for an impressive dinner. After all, you are asking them a question, too.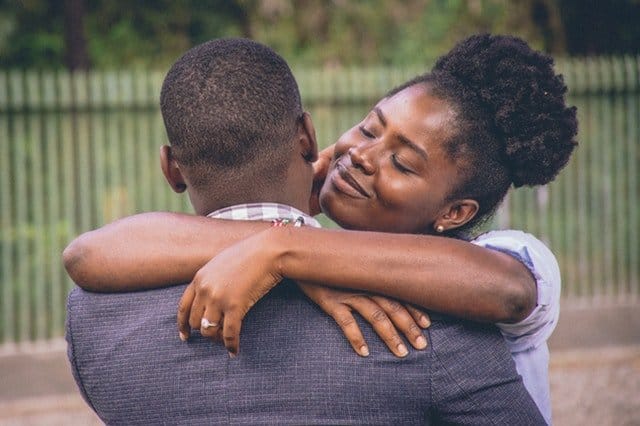 Practice your speech. As Waters puts it: there's no worse time to be tongue tied than when you're asking the person you love the most to marry you. Much like in college presentations, athletic events or a big board meeting — practice works in your favor. Go over your speech a few times and take notes if you need to. Many men will also find writing it down makes a huge difference in your ability to speak it out loud — so give yourself the time and clarity to type away your feelings and turn them into cohesive sentences. Waters says you can also enlist the help of a friend or sibling who will help ease your nerves and give you pointers. You want her to linger on every word, after all!
If you can, make it a surprise. Even though — hopefully! — you've likely discussed marriage, Waters says the element of surprise in a proposal is key. Though many women will confess they know when a proposal is coming, try your best to throw her off a bit so she can be truly dazzled by your words of affection. You can do this by choosing a random week day, booking last-minute plane tickets and talking to her boss to get her time off or even pretending you're out of town, when you aren't. Carlson shares one smart way to make the surprise a reality is to ask her friends (or your friends) for assistance. Since they know exactly what she would like, what activities make her suspicious and what she really wants, they can be your partners-in-popping. Everyone wants to make her over-the-moon, so they'll be glad to help however they can. If you're sweating the untruthful nature of proposing, relax. Carlson says all these teeny-tiny lies will throw her off the scent — and leave her in awe of your planning.
Even though — hopefully! — you've likely discussed marriage, wedding event coordinator Tommy Waters says the element of surprise in a proposal is key.
Consider a photographer. Though not every bride-to-be will want someone else to be present for the proposal, if your girlfriend is the type, it's worth the investment. Many professional photographers have experience hiding out in trees, behind tables or nearly anywhere, all in the effort to capture the perfect Facebook-approved proposal shot. Wedding planner Shannon Tarrant says having this moment forever captured in pictures or on video can become a keepsake to show your children and future generations. Plus, the bended-knee image is one that'll definitely collect all of the likes.
Get her camera-ready. So, this part is a little tricky — but luckily your girlfriend's squad will come to your rescue. You know it's happening, so you'll have plenty of time to dress to impress, but since it's a surprise for her, she will be disappointed if she isn't looking her fiercest. Carlson says every person has a slightly different dynamic with their friends than their significant other, so her besties will know how to dupe her. Maybe they suggest a mani-pedi or a salon visit with champagne. Because she loves spending time with her sisters, she won't think twice about the invitation. They can also serve as a distraction, so you can work out the details while she's getting camera-ready. Or let's be real: Instagrammable!
Be extra careful if you're traveling. Destination weddings are becoming more and more trendy with the Millennial crowd — and so are exotic proposals. There's nothing like wandering the streets of Italy or getting lost in the breeze of the beaches in Mexico to exude romance. If you and your gal are avid jet-setters, it's a no-brainer to pop the question while on vacay. However, Carlson says you need to be extra diligent if you're taking a multi-thousand-dollar ring in your carry-on. First and foremost, she warns to never, ever check the ring. And when you check in to the hotel, make sure you put in the safe ASAP. Better yet, plan the proposal for the beginning of the trip, so she can spend more time admiring it — and you can spend less hours sweating it.
One last thing: don't skip the knee. Sure, it's a bit outdated. Maybe it's even overly traditional. And yep — your lady is a boss who doesn't need to be taken care of. Even still: don't you help her through everything? And stick by her side through the good and the bad? Most women will appreciate the gesture and the sentiment of the knee — no matter how old-school it might be perceived. Waters says not to waste the opportunity to drop a knee and tell that wonderful woman how you much you love her — and can't wait to spend a lifetime making her happy.