Impacted severely by

the

pandemic, tourism in the Caribbean is making cautious steps toward a safe reopening to re-attract vacationers, including destination wedding goers and honeymooners.
SIGNATURE BRIDE has curated a list of openings and other basic facts to consider. This list will update as more information is released.
Anguilla
As of November 1, the island's second phase of tourism launches with the reopening of hotels and resorts. The government is also introducing a "bubble" concept, which allows properties to safely offer guests access to a variety of approved amenities, services and activities while they stay in place. Approved activities include watersports to beach yoga. Anguilla opened its borders on August 21, but with very strict rules. All visitors will continue to need pre-authorization before traveling to the island. Those who want to come to the island will have to fill out an application on the island's website, submit a negative PCR test that was taken three to five days before arrival and show proof of medical insurance that will cover medical costs, including COVID-19. Upon arrival, visitors will be tested again. Travelers will be restricted to their hotel for 10 days and then retested; travelers will not be allowed to use rented vehicles during this time. If tested negative, visitors will be able to explore the island. If at anytime a visitor tests positive, s/he will be quarantined at a government approved location. According to officials, visitors from low-risk countries will be given preference.
Antigua and Barbuda
The islands officially opened for tourism on June 4, with strict health protocols in place. Arrival at the airport will include mobile temperature checks and nasal swab rapid-result COVID-19 tests.
Aruba
The country will reopen its borders to visitors from Canada and Europe on July 1 and the United States on July 10. Official opening dates for South America and Central America have not been announced. Travelers will have strict embarkation and disembarkation rules to follow, which will be announced later. Expect to see more capacity limitations on the more popular tourist spots to decrease visitor flow during peak times. 
Barbados
This island will officially begin receiving visitors on July 12. Travelers will be required to present evidence of a negative result of a PCR COVID-19 RT-PCR test and will receive a bar code to clear immigration. All travelers from "high risk" countries are strongly encouraged to take a COVID-19 PCR test within 72 hours prior to departure for Barbados. This includes the USA. Travelers without a documented negative RT- PCR test result will be required to take a test upon arrival, and will be quarantined at their expense, with an anticipated wait time of 48 hours for the results. If travelers fail the test, they will be replaced in isolation and will receive care from the Ministry of Health and Wellness.
Bahamas
Effective July 22 at midnight, the island is closing its borders to international commercial flights from the United States. The Bahamas will continue to allow private flights and charters from the United States, along with pleasure craft and yachts. All visitors will be required to present a negative COVID-19 RT-PCR test from an approved lab, taken no more than 10 days prior to the date of travel.
Belize
Citing an increase in COVID-19 cases, Belize—which was scheduled to open to tourists on August 15—has postponed opening to tourists. No opening date has been determined.
Bonaire
Border closings will be lifted for selected Western European countries on July 1. However, due to the high risk, the United States is not part of the reopening phase at this time. For those traveling to the island from outside the United States, expect extra screening upon arrival. 
British Virgin Islands
Nonresidents are not expected for visitation until September 1, at the earliest.
Cancún, Riviera Maya & Los Cabos
This region is officially reopened for tourism. As a gradual start, hotels will be allowed only 30% capacity to avoid overcrowding; more capacity will be allowed later. Air connectivity is beginning to recover. Upon arrival in Mexico, travelers face health screenings like temperature checks—Cancun's airport has thermographic cameras that register travelers with fevers—and the possibility of being asked to return home or quarantine in Mexico if they are symptomatic.
Cayman Islands
Borders, airports and seaports are closed until at least September 1, according to the Tourism Minister, Moses Kirkconnell. The island also said cruise ships will not be allowed entry before September 1, despite cruise lines advertising sailings to Cayman in August.
Cuba
All international and commercial flights are suspended through June 30. American Airlines plans to resume some flights on July 7, but there are several restrictions for U.S. travelers not related to the pandemic, but still in effect.
Curaçao
The Curaçao International Airport is closed to arriving passengers. The government has not yet announced a reopening date to international visitors.
Dominica
The island reopened on August 7. Tourists must present a negative COVID-19 PCR test within 24 to 72 hours of arriving in Dominica. All visitors will need to fill out a health questionnaire online at least 24 hours prior to arrival. Expect to undergo a series of checks, including a rapid test screening upon arrival. Travelers who test positive will be quarantined at a government-certified facility or a certified hotel.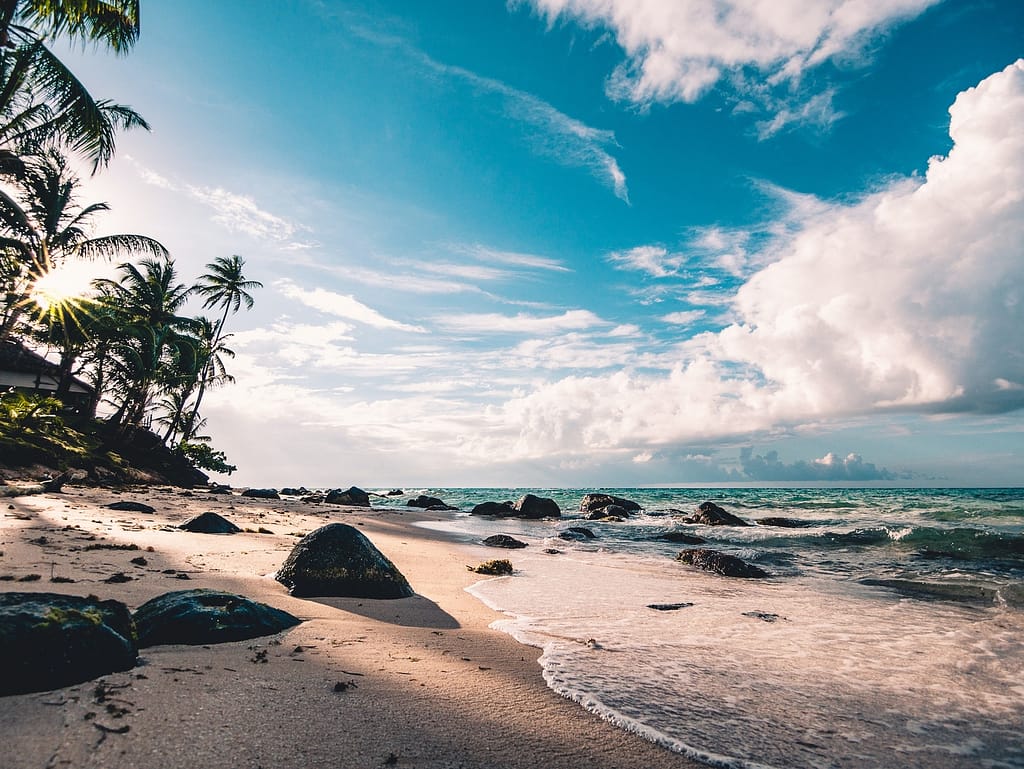 Dominican Republic
The entire country will open for international tourism on July 1. There will be safety precautions at all airports to ensure no positive cases of the virus are allowed in. About half, 40%-50%, of hotels will reopen at this time, with the remaining half opening in November.
Grenada
The tri-island destination Grenada, Carriacou and Petite Martinique is preparing a gradual reopening scheduled for the coming weeks. Airports are moving toward commercial reopening later this summer. Currently, this destination is closed.
Jamaica
The island reopened on June 15, making it the largest destination to do so in the Caribbean. As of July 21, the island is now requiring all travelers from what it deems "high-risk" areas, including Arizona, Florida, New York and Texas, to upload proof of a negative COVID-19 PCR test taken no more than 10 days prior to arrival in Jamaica. The results are required for visitors to receive Travel Authorization Certification, which can be printed or presented electronically. Upon arrival to the island, all visitors will be required to undergo thermal temperature checks, symptom observation and a brief interview with a health officer. Travel Authorization forms are mandatory for all travelers. Visitors may be required to complete a COVID-19 test upon arrival. A "Stay in Zone" order has been implemented in which visitors will need to remain at their hotel or resort within the "COVID-19 Resilient Corrido," a defined geographical area designed for tourism purposes.
Martinique
All flights and sea access have been halted for noncitizens until further notice. The island is currently in its second phase of de-escalation, which does not include international tourists.
Puerto Rico
Implementing a four-phase plan, Puerto Rico reopens on July 15. Incoming guests will be subject to health screenings, including COVID-19 testing. Travelers may be asked to self-quarantine for 14 days, regardless of symptoms. All commercial flights are diverted to San Juan. Sunbathing and other recreational activities on beaches and in some nature reserves are allowed, but limiting group gatherings are limited to gatherings of only those within the same household. Spas, museums and theaters are open, and restaurants are operating at 50% capacity. Hotels will operate at 50% capacity. Temperature checks will be taken at all facilities, especially restaurants. 
St. Barth
Borders reopened to tourists on June 22. Visitors must provide a COVID-negative RT-PCR test within 72 hours prior to arrival. If visitors can't get tested prior to departure, they will be subjected to screening upon arrival in St. Barth within 24 hours of arrival. Until test results are known, visitors will be placed in strict quarantine. Test results will be made available within 24 hours. If you are staying on the island more than seven days, a second test will be required on day seven. Once tested negative, freedom to move about the island is allowed. Villa companies and resorts are starting to accept travelers after the reopening date.
St. Kitts & Nevis
The dual-island nation has announced a tentative date of October to reopen.
St. Lucia
Beginning June 4, a phased plan for tourism becomes effective. Travelers are advised to check with airlines and flight schedules prior to booking. All travelers will adhere to wearing face masks and practicing physical distancing. The government is establishing a COVID-19 Certificate for hotels.
Sint Maarten/Saint Martin
As of August 1, Sint Maarten, the Dutch side of the island, reopened its borders to travelers from the United States. The country has been allowing travelers from Canada and Europe since July. Travelers to Sint Maarten must show proof of a negative COVID-19 test result within 72 hours of their travel date. All visitors are required to fill out a Sint Maarten entry form. The results must be uploaded as part of that form no later than 12 hours prior to departure. Visitors who do not provide the results will be tested and then quarantined for 14 days at their own expense. Saint Martin, the French side of the island, remains closed to the Dutch side.
St. Vincent & the Grenadines
Airports are open, but no commercial flights are allowed.
Trinidad & Tobago
Airports are still closed to international travel as of June 21.
Turks & Caicos
Borders will be reopened and welcoming visitors on July 22 with scheduled flights starting to arrive on July 23. Visitors will need to complete a TCI Assured Pre-Travel Authorization application to be granted entry into the country.  The application requires proof of a negative COVID-19 PCR test result taken no more than five days prior to arrival in Turks & Caicos. All travelers are required to have medical insurance that covers Medevac, air evacuation in the event of health emergencies like COVID, and certify that they have read the TCI's privacy policy. Masks are required to be worn in all public places, along with social distancing (unless part of a group of family traveling together). And travelers may only stay at hotels, villas and guesthouses and eat at restaurants and eateries that have received the "TCI Assured" health and safety certification.
U.S. Virgin Islands
Officially reopened on June 1, the U.S. Virgin Islands announced effective August 19, it will close its borders to tourists for at least one month due to recent spikes in COVID-19 cases.  Hotels, villas, Airbnb accommodations and guest houses, charter vessels and similar businesses have been ordered not to accept or book any new reservations for 30 days.