Once upon a time, everyone went to spots like Jamaica or Hawaii, or took a cruise to the Caribbean for their honeymoon. Those are still beautiful, but we've got some exciting — and interesting — adventures to consider for your honeymoon.
Aruba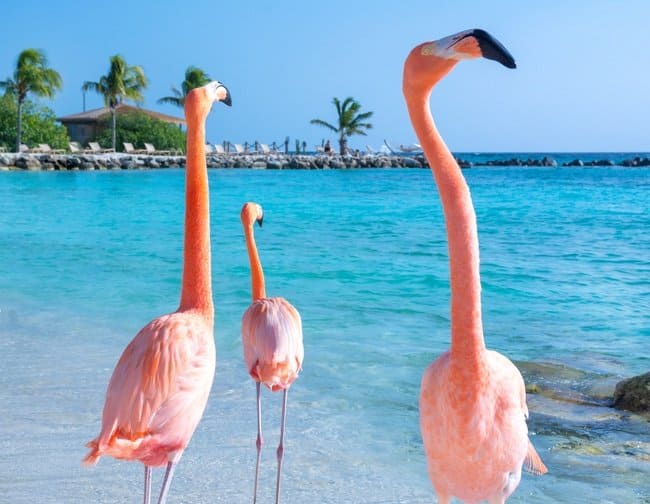 The "One Happy Island" is located below the hurricane belt, so you can feel safe planning your honeymoon any time of the year with less risk of any sort of weather emergency. Aruba is really the best of both worlds: everything perfect and quintessentially Caribbean — sandy white beaches, palm trees and expansive hotels with tropical cocktails — but there's also the desert side of the island where tons of adventure awaits. Take an off-road UTV tour with De Palm Tours and put the pedal to the metal as you zip up and down the mountains, surrounded by cacti, boulders and dust flying up all around. The best part? The island's only 19 miles long, so it's only about a 30-minute drive from one side to the other.
Daufuskie Island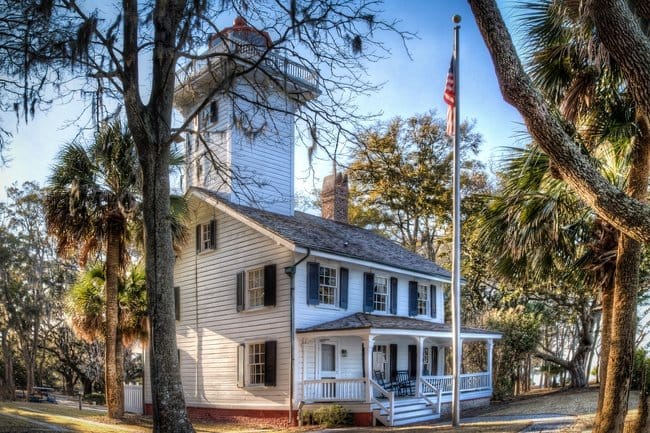 This is an island that's so secluded, it feels like a private escape. Just off the coast of South Carolina, Daufuskie Island is only reachable by boat or ferry, and is private and romantic without leaving the United States. Ride over to the island on the ferry or take a private helicopter from the two closest airports and stay at the 1873 Lighthouse at Haig Point, a charming two-story lighthouse with a 40-foot tower. The place even has a fireplace, clawfoot bathtub and rocking chair-lined porch overlooking the dolphin-filled Calibogue Sound. Have dinner at the Melrose Beach Club with oceanfront views or dine on the freshest shrimp, fish, deviled crab (the island specialty) and shuck your own oysters right off the roasting pit at local restaurants.
Cusco, Peru
For newlyweds who appreciate the finer things in life, Cusco is the ultimate honeymoon destination. Visit Inca sites in the Urubamba Sacred Valley and one of the 7 new Wonders of the World, Machu Picchu. For honeymooners seeking a culinary experience, Peru is one of the world's meccas for gastronomy. Stay at the JW Marriott El Convento Cusco, a property that is a 16th century convent turned five-star hotel sitting 11,000 feet above sea level in Peru, and taps into visitors' love for nature and mesmerizing landscapes.
Bimini, Bahamas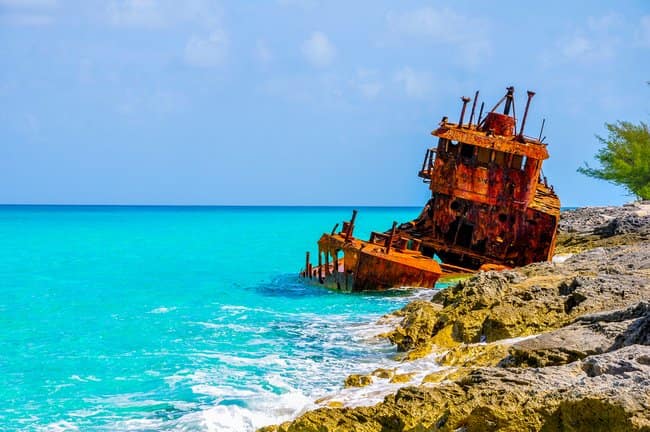 For newlyweds who crave adrenaline and culture alongside their romantic escape, Bimini offers plenty of activities and excursions to fulfill that desire. Take a Sapona shipwreck excursion. The SS Sapona was a concrete-hulled cargo steamer that ran aground in Bimini during a hurricane in 1926. The wreck of the ship is easily visible above the water and has become a popular dive site for locals and visitors alike. Or swim with stingrays. Boat to Honeymoon Harbor, a small cay surrounded by beautiful water just southeast of Bimini, where you'll have the unique opportunity to swim, feed and interact with stingrays in their natural environment. This excursion is perfect for couples of all ages and is an experience you will remember for a lifetime. Stay at Resorts World Bimini, an upscale property located in Bimini island. Resorts World Bimini is only 50 nautical miles from South Florida and is one of the only pet-friendly resorts on the island. The hotel is home to the largest and only live-action gaming casino in Bimini — the closest offshore casino to South Florida.
Lake Atitlán, Guatemala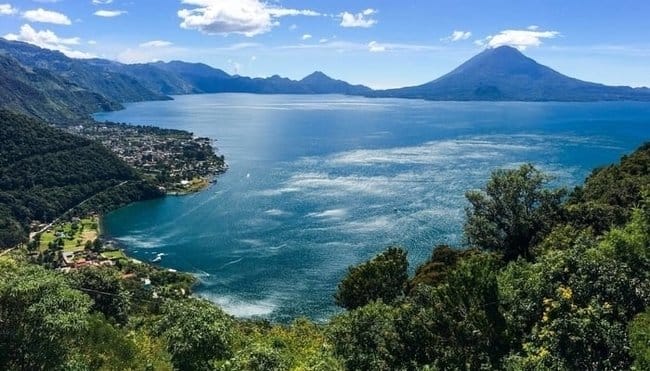 This is great for newlyweds who desire an "off-the-beaten path" destination. From the initial landing into Guatemala City, to then crossing through the popular town of Panajachel, and then taking a small boat ride to one of Lake Atitlan's 12 villages, Santa Catarina, honeymooners will get a thrill from the journey alone that leads to Casa Palopó. Since getting here is only half the adventure, those seeking a truly unique honeymoon experience will find true pleasure at this 15-room boutique property, as it is perched right along the shore of the lake where captivating views of the water, three surrounding volcanoes and twinkling lights from the Mayan towns can be appreciated from all corners of the hotel. Other hotel perks and amenities include an incredible infinity pool, eclectic international cuisine at the open terrace 6.8 Palopó restaurant, in-room spa treatments and a cozy living room and guest rooms adorned with original paintings and artifacts. Book the "Romance by Casa Palopó" package and enjoy one night's accommodations at Villa Las Pilas in Antigua, Guatemala, as well as two nights at Casa Palopó.
Downtown Napa Valley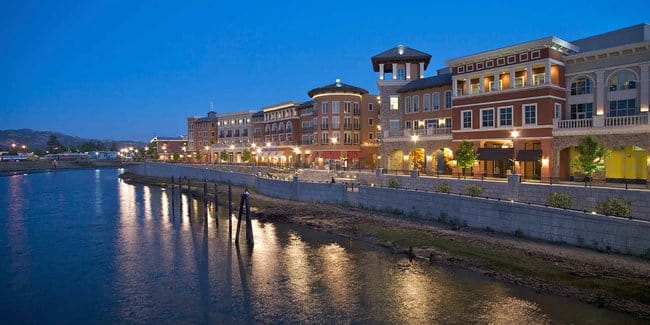 Napa's downtown area offers a different kind of wine country experience for couples, compared to the rest of Napa Valley and surrounding areas. It's artsy and vibrant, and everything is within walking distance — perfect, when you're wine tasting! Relatively new here are authentic Venetian gondola rides along the Napa River, where you get to hear your gondolier serenade you Italian songs. Afterward, couples can explore downtown Napa's amazing restaurants, wines and nightlife. You can also snag a Taste Napa Downtown card that allows you to taste wines for half the price at eight tasting rooms. Another cool thing to do here is Napa ARTwalk. It is a biannual, rotating exhibition of juried sculpture created by artists from the Western United States and displayed in Downtown Napa.
Las Vegas
There's lots of reasons to visit Vegas, but many don't consider it for their honeymoon! But you should because there is so much to do. As far as where to stay, there's countless suite options, including all-suite hotels like The Palazzo Las Vegas, Delano Las Vegas or Vdara Hotel & Spa Las Vegas. Explore Las Vegas and the surrounding areas with a helicopter tour. There are several tour operators in and around the Las Vegas Valley with flights to the Grand Canyon, Hoover Dam, over the Strip and other natural wonders in the desert southwest.  For dinner, try Rivea at Delano Las Vegas. Located atop Delano Las Vegas on the 64th floor, Rivea has gorgeous 190-degree views of the Strip from Chef Alain Ducasse. If you can't make it to Italy for a romantic gondola ride in Venice, gondola rides at The Venetian Las Vegas are the next best thing.
Banff, Alberta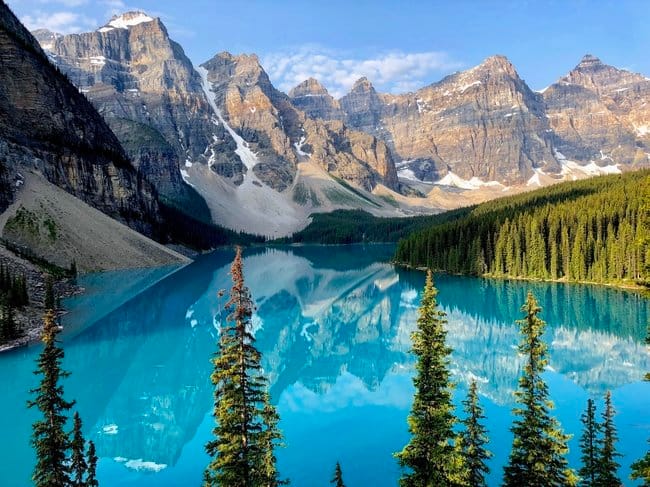 The snow-capped peaks of the Canadian Rocky Mountains offer spectacular views, from towering waterfalls and bright blue lakes to the Banff Hot Springs, with mountain views of the city lights at night. After a day of exploring the great outdoors (like horseback riding through Banff National Park or kayaking the beautiful Bow River), you can retreat back to the area's many picturesque hotels for a couple's spa (such as Fairmont Banff Springs or Rimrock Resort Hotel). Looking for an ideal date night? Head to the summit of Banff's Sulphur Mountain, where Sky Bistro is the dining sanctuary in the sky. With six stunning mountain ranges and the sweep of the Bow Valley laid out before you, views from the Sulphur Mountain summit are nothing short of breathtaking.