Congratulations! You made it

through the wedding day. Now it is time for a Belize honeymoon!
You threw a wonderful wedding and/or reception, committed to each other in front of family and friends, and survived the ultimate test of marriage: wedding planning. For honeymoon hopefuls, the next adventure is spending time together in a beautiful location where spreadsheets and vendor calls do not exist. The Belize Honeymoon is the ultimate reaward!
Let Placencia, Belize, be that destination for you. The 19-mile Placencia Peninsula, on the southeastern coast of Belize, is renowned for having some of the most beautiful beaches in the country, as well as a charming demeanor that couples gravitate to for their honeymoons. Only a 30-minute seaplane ride from Belize City, Placencia is surrounded by the Caribbean Sea on one side and a mangrove-lined lagoon on the other. Here's why Placencia needs to be your honeymoon destination.
Belize Beaches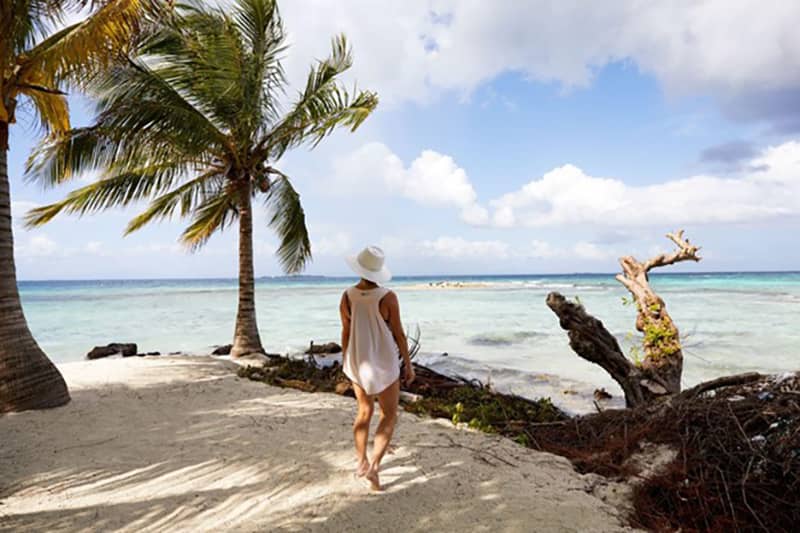 Placencia has the longest coastline of beaches in all of Belize. There are three major beaches to pick from (that are open and free to the public) where you can catch a tan or go for a swim. The turquoise waters and sunsets make for enviable Instagram content, too. It is a gateway to the southern reef that makes Placencia an optimal destination to snorkel, scuba dive, fish, and sail. In fact, Silk Cayes, a tropical isle accessible to nearby resorts, is popular for snorkeling; here you will swim alongside sea turtles, stingrays, nurse sharks, and loggerheads.
Pro tip: The best time to visit is late November to mid-April, during the country's dry season. Otherwise, during the rainy season, you might deal with bouts of rainfall and humidity. 
Zip Lining and a Waterfall Swim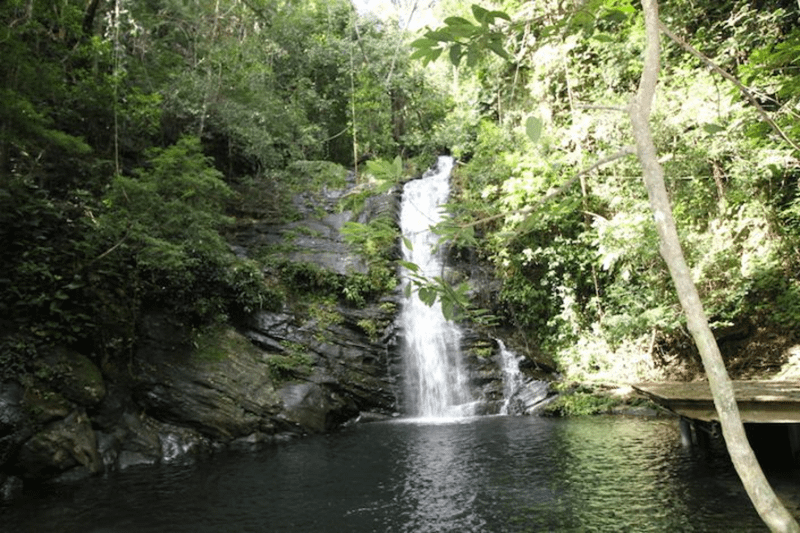 If you want to tap into your inner adventurer, you cannot skip out on zip-lining and cave tubing at Mayan King. Once there, you will be strapped into state-of-the-art gear by the zip line operators, then take a short hike to the first (of seven) zip lines. The thrill of zip-lining through Placencia is seeing the panoramic views of the tropical forests of Belize and the jungle canopy that overlooks the waters of Stann Creek. Zip-lining can actually be strenuous, so cool off with a calming swim at Mayan King's waterfall, a hidden gem that is perfect for couples and the ultimate Belize Honeymoon experience.
Pro tip: Bring plenty of fluids to stay hydrated and bug spray to ward off pesky mosquitoes. There are some picnic areas, so you can also enjoy a light lunch or snacks.
Xunantunich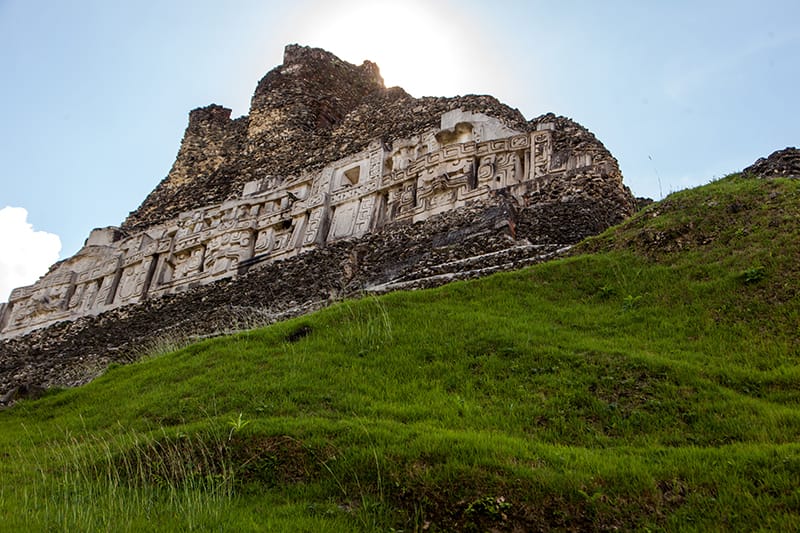 Placencia is home to some of the most interesting Mayan traditions and customs. One of the must-do items on your itinerary should be to visit the Mayan archeological sites known as Xunantunich in western Belize, near the Guatemala border. Xunantunich (or the Mayan ruins) is about a 2 to 2.5-hour drive from Placencia. For history buffs, it is the ideal location to learn about Mayan sacrifices as it was a major ceremonial center during the Classic Period, from A.D. 300–900. Here, you and your partner will feel like you have been transported back in time.
Receive Some R&R With a Chocolate Massage

Belize has a long history of cacao production; in fact, you and your partner can visit a chocolate farm to learn how the ancient Mayans used to make authentic chocolate (and how it is still made) by sourcing cacao beans from their cacao trees, drying out the seeds in the sun, then toasting them over a fire, hand-grinding them and turning them into edible chocolate bars. 
If your vibe is more about relaxation, rather than work, indulge in a Cacao Exfoliator with Chocolate Body Wrap massage at The Siren's Spa at Sirenian Bay Resort & Villas. The ancient Mayans realized that once cacao served its purpose in making chocolate, it could be used to detoxify pores and firm and tone the skin (because it contains glyceride). The cacao scrub, followed by a chocolate body mask, is a calming way to relax after a long day of adventures and sightseeing. Plus, you get a delicious Belizean chocolate bar after your treatment! The spa also offers a couple's massage for you and your newlywed lover.
Eat and Drink Like a Local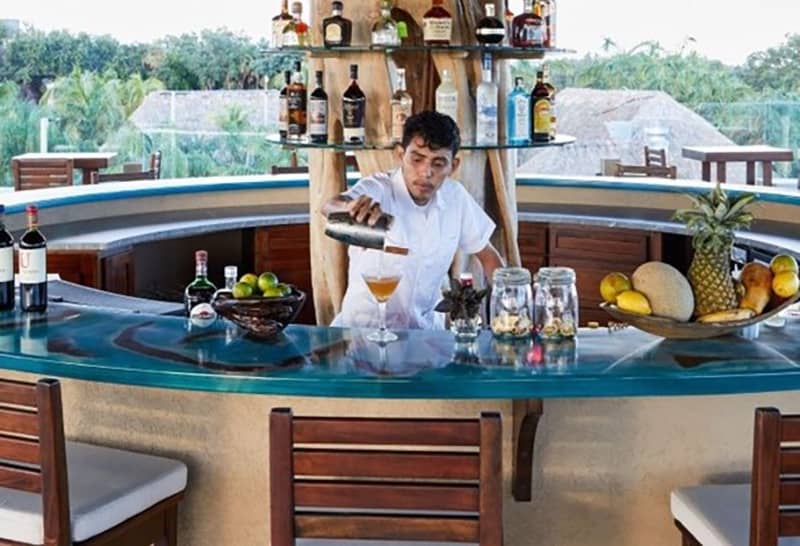 No honeymoon is complete without delicious dinners and never-ending cocktails. If you opt to stay at a resort, pick an all-inclusive option so that the drinks are flowing and you are never left hungry. There are also plenty of restaurants available, even if you are not staying at a specific property. Some notable options are the three60 Martini Bar, a rooftop, open-air bar with panoramic views and an extensive cocktail menu with tapas. Or choose Mare at the Turtle Inn Resort by American film director Francis Ford Coppola, which serves fresh seafood and a full Italian menu. The Placencia Village also has an easygoing beach town vibe; there are plenty of local bars and small eateries to pick from and a laid-back nightlife if you are looking for some after-dinner entertainment. 
Pro tip: September 21 is Belize Independence Day, so if you are traveling during this time, the village will be closed for the annual parade and festivities. Please plan accordingly. 
Local Entertainment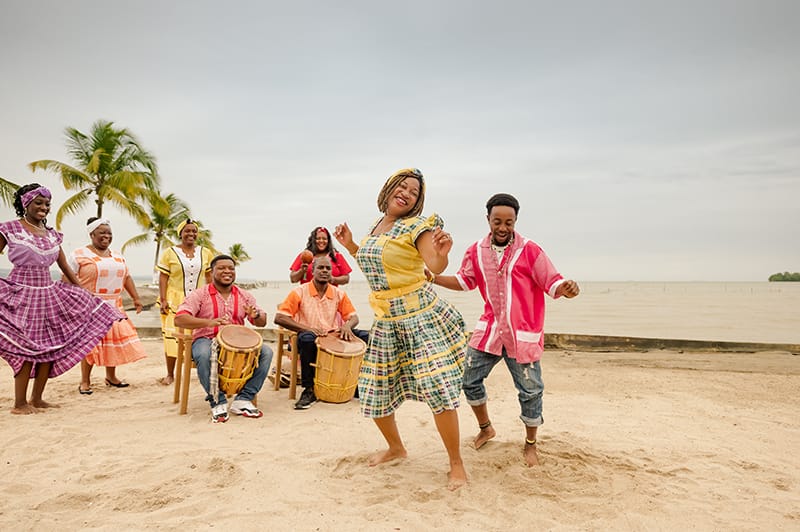 Belize has a deeply rooted history. One of the most common groups of people on the island are the Garifuna. They are the descendants of a shipwrecked slave ship who fled to small towns on the Caribbean coast from Belize to Guatemala. The Garifuna culture is defined by music—particularly percussion instruments and drums, such as the Primero and Segunda drums and shakkas (maracas), which are accompanied by singing and dancing. Indulge in some cultural entertainment on your honeymoon and learn a move or two to bring back home.