Whether you're looking to

spruce up your home with some new décor items or fully furnish a new nest with your loved one, you can make a difference by sourcing sustainability-made, eco-friendly furnishings that don't skimp on luxury. Green furniture no longer means shabby chic mix-and-match wood pieces and thrifted finds. You can now purchase nontoxic pieces of luxurious furniture from ethically produced brands. Here's how to shop for sustainable furniture.
First, you'll need to become acquainted with how to avoid greenwashing, which is when a brand touts sustainability to gain consumer trust without actually having an eco-friendly product. This phenomenon is rife in the furniture industry. Brands are tapping into the rising popularity of eco-friendly products and use catch-all terms to mislead shoppers without backing up the claims. Truly eco-friendly brands will be transparent about what makes their products planet-friendly. You can fact-check a brand's claims before purchasing by running it through apps such as Good on You.
When shopping for truly eco-conscious home goods, look for brands that are transparent in their sourcing, manufacturing, shipping process and durability. A genuine sustainable brand often has third-party accreditation. B Corporation Certification is one of the most stringent environmental and social sustainability accreditations to earn. Greenguard is another third-party certification to keep an eye out for when looking to identify products with low chemical emissions. Living Product Challenge has a rigorous set of standards, as does Fairtrade and the Environmental Protection Agency's Safer Choice.
Remember that a perfectly sustainable product is difficult to achieve. Organic cotton is better than fabrics that don't biodegrade, but it requires significant amounts of water to produce. Vegan leather is cruelty-free for animals but is usually made from pleather and coated in PVC. Viscose (rayon) is a plant-based fiber, but it's manufactured with toxic chemicals.
Some materials that are generally better for the planet and are long-lasting include solid wood furniture, bamboo and organic natural latex. Look for furniture that is finished with a natural polish (beeswax, carnauba wax or olive oil are popular), as most polishes are highly toxic. Medley uses domestically sourced hardwood for furniture frames and solid wood hard goods, both of which come from Forest Steward Council certified forests. The USDA Forest Service also has a certification for reclaimed urban wood.
It's excellent to purchase a gorgeous, one-of-a-kind, grand dining table made of recycled wood, but, if that piece of furniture is packaged in protective Styrofoam and then has to be shipped from thousands of miles away, it minimizes how eco-friendly the item actually is. Similarly, something that is built with green materials but can't endure the test of time isn't the most eco-friendly option as it will ultimately have to be replaced.
With that in mind, focus on purchasing quality furniture made with natural materials that have been sourced and constructed in your region. As it can be challenging to find sustainable items, bespoke furnishings may be your best bet, as you can work with the designer to have control over the production process and confidence in materials and methods.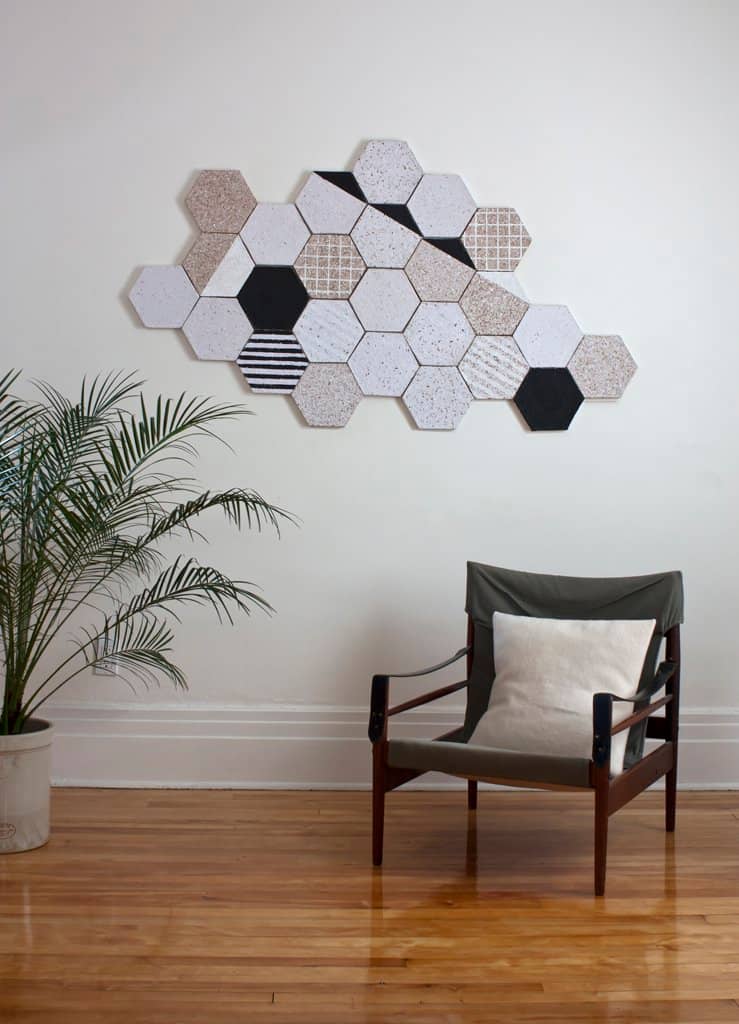 If you're limited to shopping for ready-made items, there are several highly recommended companies that you can feel good about buying from. Copeland uses hardwood for its upscale furniture. Papertile creates wall coverings made from 100% post-consumer recycled paper for sustainable interiors. The Citizenry offers a wide range of ethically crafted home goods. Brentwood Home is Greenguard Gold Certified and offers nontoxic, handmade, luxurious mattresses. Malouf is a bedding company committed to the environment. Humanscale produces eco-furnishings that are ideal for creating a 'work from home' office. If you're looking for carpets, the Ege collection is made from recycled water bottles and yarn.