Luxury Caribbean resorts just keep getting more and more impressive, and with every year the standard for Caribbean luxury gets higher. Caribbean luxury is a unique concept. But even within the sphere, there are so many different interpretations and manifestations of what the word means in the region. There's sleek, modern luxury; the luxury of the residential resort; the luxury of overwhelming beauty and design; and the luxury of endless indulgence — to name a few. 
The hottest luxury Caribbean resorts for 2020 all exemplify a particular brand of luxury; what they all have in common is a commitment to making guests feel grand.
Here are the hottest, buzziest luxury resorts in the Caribbean for 2020.

There's no hotter luxury Caribbean resort than the brand new Cabrits Resort & Spa Kempinski Dominica, the Nature Island's first true resort. The 151-room resort in northern Dominica is the first-ever resort in the Caribbean for the luxe Kempinski brand, and a new level of modern luxury for an island that has long been one of the Caribbean's most closely guarded secrets. Make sure you go for one of the plunge pool suites, either gazing at the sea or at Dominica's stunning green-mountain scenery.

This Cap Cana celebrity favorite has long been a resort for those in the know. It's discreet, serene and marked by a distinct Cote D'Azur vibe. The Relais & Chateaux property, which has 62 suites, is a gourmand's hotel, with outstanding culinary options (including the uber-romantic La Palapa) and extraordinary service. And while the beachfront rooms are wonderful, we still recommend the simply gorgeous, indulgent pool suites, which come with their own plunge pools for the pinnacle of luxury and serenity.

Few luxury resorts in the Caribbean manage to conjure up romance and wonder like St. Barth's Eden Rock. That combination of a prominent position on St. Jean beach, the colorful design and the friendly, playful, exceptional service, somehow gets your heart to skip an extra beat in a way few hotels can. And the new Eden Rock 2.0 has upped its game, with new suites, a new home for the island's most famous beach lunches and a renewed faithfulness to offering up the essence of what makes St. Barth so magical.

St. Kitts' flagship resort is a new kind of resort for the Caribbean, one that has cultivated a new identity for Caribbean luxury resorts with a stunning hybrid of historic and contemporary design styles. The dining concepts are outstanding, the service is terrific and, well, Park Hyatt's first-ever Caribbean resort continues to be a hit. This is the new look of Caribbean luxury.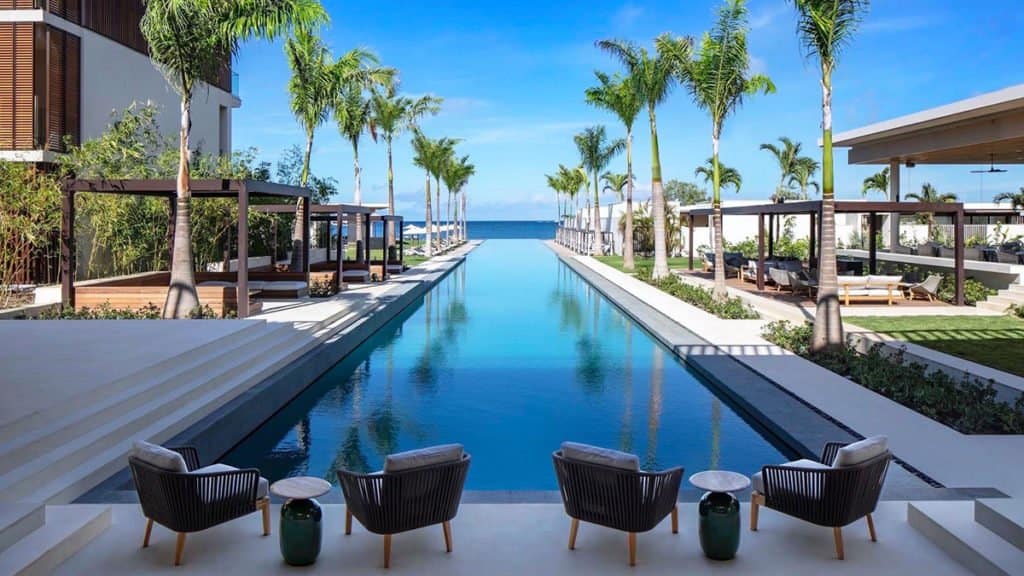 Grenada, one of the region's buzziest destinations, has a major new luxury boutique resort. Silversands offers its distinct brand of modern, "intimate" luxury with 52 rooms and a spectacular 330-foot-long pool. Set on Grenada's signature Grand Anse Beach, it's a crisply, designed, breezy resort with some of the most exquisite guest rooms in the region— and the amenities, from espresso machines to high-tech sound systems — to match.

When it debuted a few years ago, the Shore Club put Providenciales' beautiful Long Bay Beach on the map — and it also set a new standard for "residential" resorts in the region — that is, resorts with full residential amenities married to luxury service. And it does both of those things remarkably well, from grand, opulent guest rooms to service that ensures no request ever goes unfulfilled.

Jamaica's most legendary resort is adding a brand new stand-alone resort in March: Eclipse, a new imagination of Half Moon for the 21st century. With 57 rooms, two restaurants, an infinity pool and the resort's signature white-sand beach, it's an exciting new development for one of the region's truly iconic places to stay.

It's remarkable that this hotel somehow still manages to fly under the radar. Set on a private beach a short drive outside of Willemstad, it's a slice of Bali in the Caribbean with jaw-dropping beautiful rooms, unmatched culinary prowess and service that sets the standard for the Caribbean. 

This Antigua institution has completed a series of transformations that have given a new glitter to what was long one of the region's most legendary places to stay — a celebrity favorite that has attracted everyone from Elton John to Eric Clapton, among others. A portal to the jet-set age, the new Curtain Bluff is as modern as it is elegant, with some of the most sparkling guestrooms in the Caribbean. Our pick? Go for one of the resort's Hulford Collection Suites.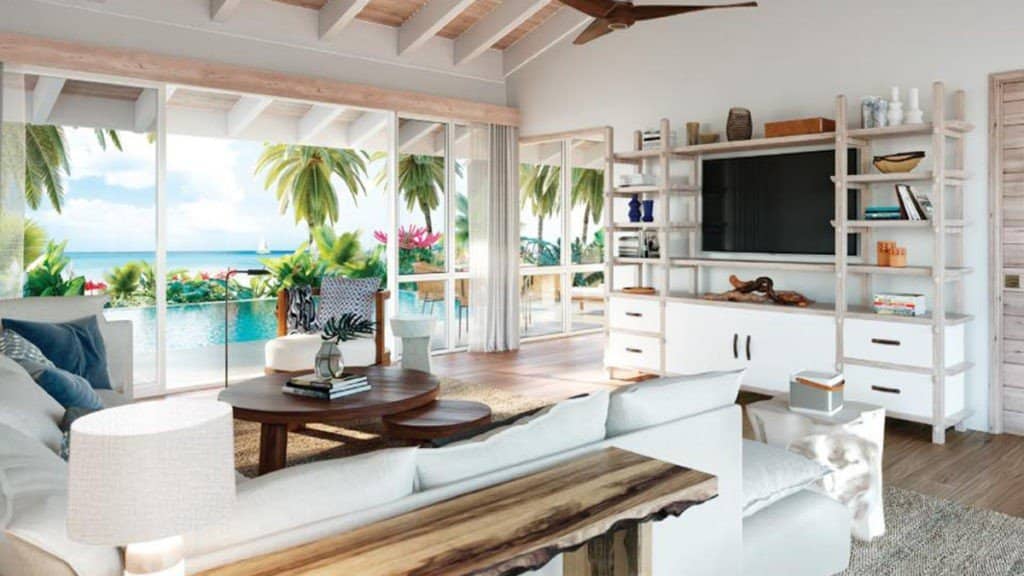 For decades, it was the height of luxury in the Virgin Islands, an iconic resort on Virgin Gorda. Now, after a hurricane and transformation project, Little Dix Bay is back this month [January 2020] with a brand-new look, 80 new guestrooms, suites and villas, and a continued commitment to authentic Caribbean luxury. It doesn't hurt that it's set on one of the most magnificent beaches anywhere in the Caribbean.