SIGNATURE BRIDE met Lloyd Yates, the founder of custom-designed neckwear line Tylmen at the National Bridal Market Chicago this past September and boy, were we impressed! We had the privilege of sitting down with Yates to learn more about the growing neckwear business and where it's headed.
SIGNATURE BRIDE: How did you start designing men's ties?
Lloyd Yates: I started designing men's neckties three years ago. I have an affinity for dressing formally. My great grandfather was a pullman porter, and they were known to be well-dressed and spoken on and off the job. This way of self was bestowed through my lineage and when Tylmen was born, it was a no-brainer to begin designing.
SB: What was your first job in the fashion industry?
LY: Running Tylmen is my first entry into the fashion world.
SB: What drew you to ties and accessories?
LY: Seeing my dad wear a suit and tie every day and learning about our legacy just invested me more into developing my own style within formal wear. Accessories include belts, pocket squares and tie clips.
SB: Will you be expanding the line?
LY: We love what we do with neckwear and accessories. We love to serve the modern, debonair man. We're going to continue what we do best.
SB: Describe your personal style.
LY: Classy, but fashion-forward. I'm never the flashiest in the room, but if you're truly a debonair man, you will command an attraction and people will take notice.
SB: What influences your designs and collections?
LY: People, locations, movies, magazines, architecture. I'm always looking for inspiration everywhere I go.
SB: Your clients have the option of choosing designed neckwear or bespoke. Tell us a bit more about the bespoke program and how it works.
LY: There's nothing more special than when something is designed and crafted from scratch. We take that same approach with Tylmen Bespoke. We work with our clients to create unique, from-the-ground-up neckwear for any occasion, including weddings. About three to four weeks later, your neckwear arrives at your door.
SB: Best advice for men [and brides] when it comes to choosing the right tie for the wedding?
LY: Go custom. Your tie is a personal statement and you have you the best showcase in the world to poke your chest out and tie a knot on the perfect day.
SB: What is the fashion rule you completely disagree with?
LY: Matching. Mother Nature creates the most beautiful imagery mixing an array of colors. Believe in your style and others will do the same.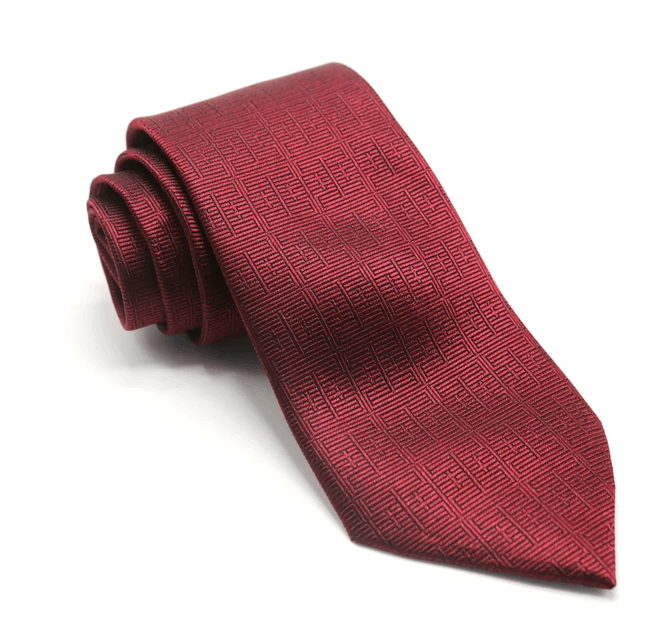 SB: Are you sourcing environmentally friendly material for your ties and accessories? If so, what materials are you using and where from?
LY: That is our mission. We understand there are many flaws in the development of textiles that are harmful to the environment. We are working to provide better, environmentally friendly solutions to the fabrics we use and source.
SB: What is your favorite part of the design process?
LY: The inspiration is my favorite part.
SB: What is the process you go through when designing a tie or collection?
LY: For our bespoke clients we like to do research and development to learn as much as we can about the client, his mission and what makes him unique. After we gather those insights, we create a mood board to determine texture, style and tone, which ultimately inspires our design. If it's for the Tylmen brand, we release new collections every season, which play with different fabrics, designs and looks.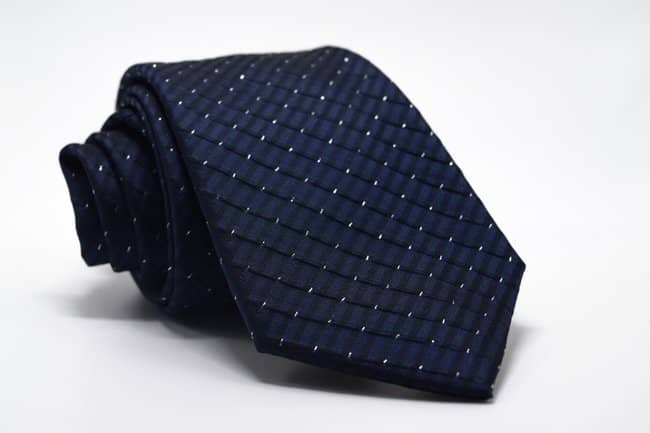 SB: What do you love most about what you do?
LY: I love how unique our company is. We instill pride and confidence in those who wear our neckwear.
SB: What is the inspiration behind your latest collections?
LY: Along with ties we now offer tie clips and lapel pins to accommodate that special look. We also have a line of brightly colored knit ties because a happy tie can invigorate a happy interaction or a happy memory.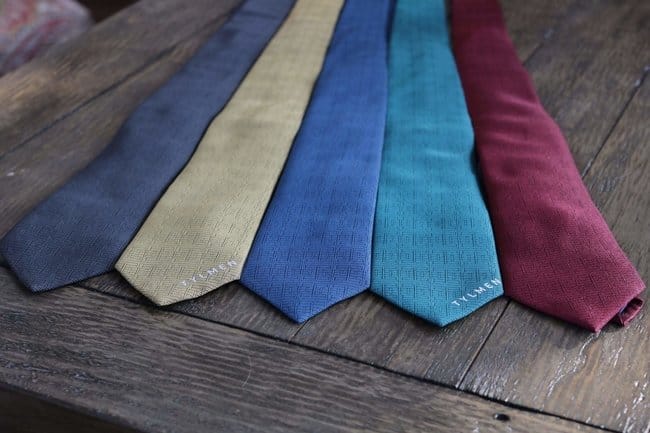 SB: Tell us about the IMPACT program. What is it? Why Kenya?
LY: I read an article that stated that if we plant 2.2 billion acres of trees across the globe we can reduce human-made carbon emissions by 66 percent. At Tylmen, we look for ways to care for the environment. For every product we sell and for every product donated to us for Til's Luxury Resale, we plant a tree in Kenya to help combat climate change and global warming. Why Kenya? Africa is one of the most beautiful places in the world and like many places, it is being destroyed. It not only affects the planet, but the people who live in these habitats who rely on nature for their every day living. In addition, the Tylmen founding team is of African-American descent, so that also played a role in the decision making.