Though it is
the
shortest month of the year, February has become synonymous with the celebration of two things: Black history and love. Throughout history, Blacks have been marginalized, which put a strain on relationships, romance and the institution of marriage. However, there have been couples who've fought against oppression, dismissed stereotypes and defied the odds together. From the Johnsons to the Obamas, here are 14 couples whose contributions and commitment have made an impact.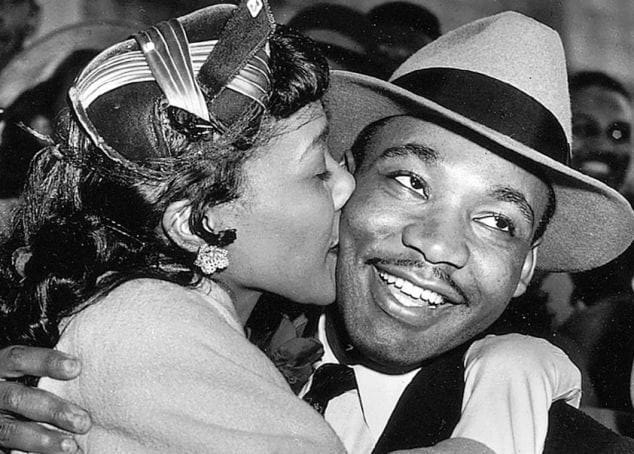 Dr. Martin Luther King, Jr. & Coretta Scott King
Arguably the most famous couple of the Civil Rights Movement, Martin Luther and Coretta Scott King dedicated themselves to human rights advocacy and activism. While Dr. King took the lead, Coretta made it clear that she was not just a wife but a partner, working with her husband every step of the way. Even after his assassination, Coretta demonstrated the power of love by establishing a national holiday in his honor, founding the King Center in Atlanta and continuing the fight for human rights for all up until her death in 2006.
Marcus & Amy Euphemia Jacques Garvey
We have all heard the term "Black is Beautiful,
"
but long before it became a popular in the 1960s, it was Black nationalist Marcus Garvey, founder of the Universal Negro Improvement Association (UNIA), who hammered home the idea of racial pride by celebrating the African past and encouraging Blacks to be proud of their heritage and proud of the way they looked. In 1922, he found his soulmate, Amy Jacques, who shared his sentiments. Together they published the
Negro Star
Newspaper
, ran the Black Star Line to promote transportation for UNIA's
Back to
Africa
movement and the Negro Factories Corporation to encourage economic independence. However, a year into their marriage, Garvey was incarcerated and deported for mail fraud in connection with
Black Star Line
. Amy assumed leadership of UNIA, continued to publish his philosophies and raised funds for his release. Upon his release, the couple returned to their homeland of Jamaica, where Garvey established the People's Political Party, that nation's first modern political organization. After his death, Amy continued to spread "Garveyism" around the world through books and lectures.
Medgar & Myrlie Evers
Medgar and Myrlie Evers are widely regarded as two of the greatest leaders of the civil rights movement. Medgar became Mississippi's first field secretary of the NAACP and was one of the most visible leaders in the civil rights movement in America. From the beginning, Myrlie worked alongside her husband. His assassination in the driveway of his home on June 12, 1963, galvanized President John F. Kennedy to ask Congress for a comprehensive civil rights bill, which was signed into law the following year by President Lyndon Johnson. In the years following his assassination, Myrlie continued the pioneering work she and Medgar had begun together by giving lectures, writing books, joining the board of the NAACP and becoming one of the first Black women to run for Congress. In 1989, she founded the Medgar Evers Institute, a conduit for the continued fight to secure equal rights for all people and to preserve those rights for future generations.
George & Joan Johnson
In 1954, George and Joan Johnson started Johnson Products, one of the largest Black-owned beauty companies, Johnson Products. Ultra Sheen, Afro Sheen, Gentle Treatment and a host of other brands were manufactured by the publicly traded company, which sponsored the syndicated dance show,
Soul Train
, hosted by Don Cornelius. The couple preserved the company after their divorce in 1989, with Joan becoming chairman and CEO. The company has been acquired multiple times over the last two decade—first by IVAX in 1993, then to Procter & Gamble in 2003 and to a consortium of African-American investment firms in 2009 to re-establish its position as an African-American-owned company.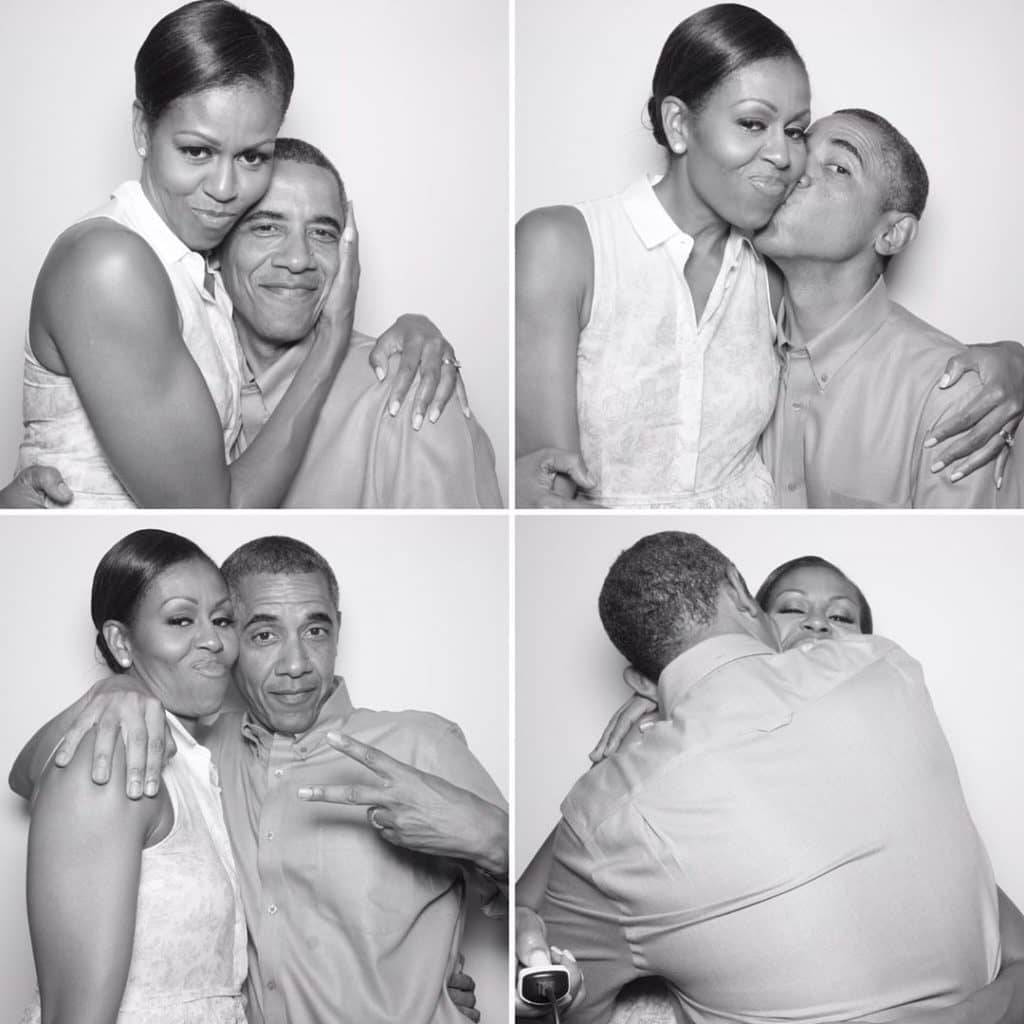 Barack & Michelle Obama
From the campaign trail to becoming the first Black president and first lady of the United States, the relationship between Barack and Michelle Obama has captured the adoration of many. The Harvard law graduates met in 1989, when Michelle was assigned to mentor an incoming Sidley & Austin summer associate. Initially reluctant to fall for his charm, the two would go on to do extraordinary things together—Barack in politics and Michelle in advocacy and outreach—all while raising daughters, Maila and Sasha. Since leaving the White House, the pair have had their love story immortalized in the movie
Southside With You
and have secured lucrative deals with Penguin Random House and Netflix.
John H. & Eunice W. Johnson
Widely regarded as the most influential Black publishers and entrepreneurs in the world, John and Eunice Johnson founded Johnson Publishing Company in the 1940s. The company served as a holding company for EBONY and JET magazines, the Ebony Fashion Fair, an iconic traveling showcase of Black models and designers, and Fashion Fair Cosmetics, the first department store beauty line for women of color. In 1982, Johnson became the first Black American to be listed in
Forbes 400
, with an estimated net worth of $150 million.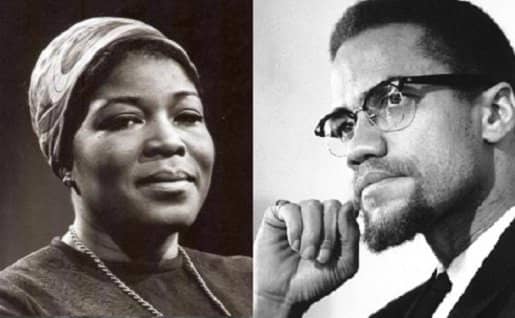 Malcolm X & Dr. Betty Shabazz
As the nation's most visible proponent of Black Nationalism, Malcolm X and Dr. Betty Shabazz were determined to heighten the political consciousness of African-Americans by any means necessary. Long before he married his wife, Betty in 1958, Malcolm X was a leading symbol of the
Nation of Islam.
He challenged the mainstream civil rights movement and the nonviolent pursuit of integration championed by
Martin Luther King
, Jr. Due largely to his efforts, the Nation of Islam grew from a mere 400 members to 40,000 members by 1960. Malcolm formally left the Nation in 1964 and made a pilgrimage to Mecca, where he was profoundly affected. Upon his return, he then founded the Organization of Afro-American Unity, which advocated Black identity. On February 21, 1965, one week after his home was firebombed, Malcolm X was assassinated in front of then-pregnant Betty and their four children while speaking at a rally in New York City. The Netflix documentary series,
Who Killed Malcolm X
?
raises questions about the motives, investigation and conviction of the convicted killers. After Malcolm's death, Betty raised six children on her own while earning a doctorate in education, continued to push his legacy through the publication of his speeches, writings and likeness, and had a thriving career at
Medgar Evers College.
Earl & Barbara Graves
In 1970, Earl G. Graves Sr. and his wife Barbara created a newsletter that gave birth to
Black Enterprise
magazine, the first publication devoted to African-American entrepreneurs and corporate executives. Today, Earl G. Graves Ltd. is a multi-million dollar media empire that encompasses publishing, television, digital and events, including
the Entrepreneurs Summit
,
Golf & Tennis Challenge
and
Women of Power Summit
.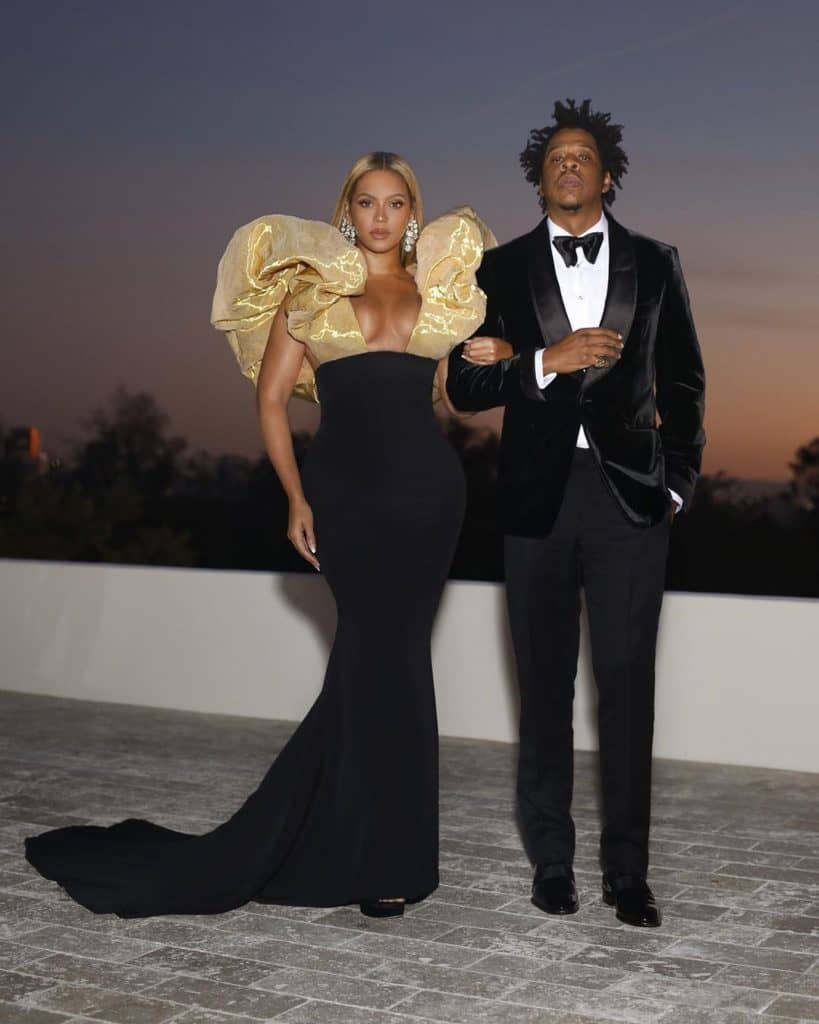 Shawn "JAY-Z" & Beyonce Knowles-Carter
Unlike many couples who founded businesses together, Beyonce and Jay-Z individually had flourishing careers long before tying the knot. Beyoncé first captured the public's eye as lead vocalist of R&B group, Destiny's Child. She later established a solo career, becoming one of music's top-selling artists with sold-out tours, endorsement deals and a slew of awards. Initially unable to get a record deal, Jay-Z co-founded Roc-A-Fella records where he released seven platinum albums before launching Roc-A-Wear apparel and the 40/40 club. Married in 2008, the "dangerously in love couple" is one of the most influential and wealthiest from chart-topping albums, sold out tours and multiple ventures to include but not limited to Roc Nation, Ivy Park, 40/40 Club and Tidal.
Robert & Sheila Johnson
Although they divorced in 2002 after 33 years of marriage, Robert and Sheila Johnson made history and became America's first Black billionaires when they co-founded Black Entertainment Television (BET) in 1979.
BET
was the first cable network focusing on African-American culture and music, and the first Black-owned media company to trade on the New York Stock Exchange. After building the company to what
Forbes
then called "the premier medium for reaching 35 million Black consumers," BET attracted the attention of media giant Viacom, which acquired the network in 2001. Robert remained as BET's chairman and CEO until 2006. He went on to launch the
RLJ Companies,
a strategic investments company with
a diverse portfolio of companies. Sheila went on to launch
Salamander Hospitality,
a growing portfolio of luxury properties and lifestyle businesses. She is the only African-American woman to have a principal shareholder stake in three professional sports teams: Wizards, Capitals and the 2019 WNBA Champion
Washington Mystics,
for which she serves as governor.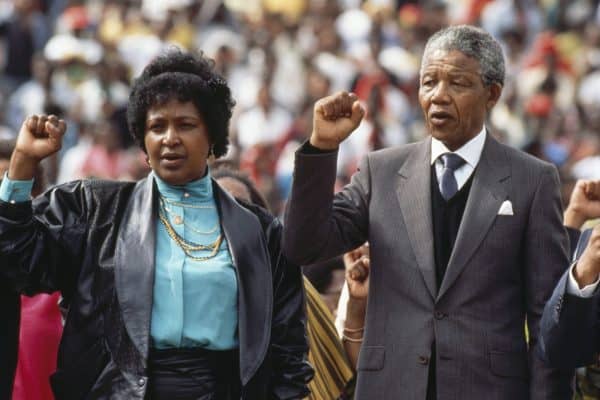 Nelson & Winnie Mandela
Among the storied romances of modern history lies the 38-year marriage between Nelson and Winnie Mandela. While most of their marriage was spent with Nelson imprisoned, Winnie managed to keep his anti-apartheid activism alive by assuming leadership of the African National Congress. Throughout her years in the position, she became increasingly controversial. In 1990, Nelson walked out of prison hand in hand with Winnie after serving 27 years. Although they divorced six years later, they remained a presence in each other's lives until their deaths.

Earvin 'Magic' & Earlitha 'Cookie' Johnson
There are some couples whose relationship exemplifies commitment and strength through faith. Magic and Cookie Johnson's marriage has done so for more than three decades. It was only two months into their marriage when the NBA legend publicly announced his HIV infection. Rather than succumbing to the virus and public scrutiny, the two stood side-by-side, ready for whatever came their way. Leaving the basketball court for the ballroom, the sports icon launched investment conglomerate Magic Johnson Enterprises. Cookie's chic fashion sense led her to launch premium denim line, CJ by Cookie Johnson; most recently she became a New York Times bestselling author for her memoir, Believing in Magic. Together, they founded and serve on the board of the Magic Johnson Foundation, a non-profit to educate and eradicate HIV/AIDS.

Will & Jada Pinkett-Smith
From the moment they met on the set of The Fresh Prince of Bel-Air, Will and Jada Pinkett Smith have been a force to be reckoned with. Married in 1997, the Smiths have entertained the world and accumulated impressive wealth from their music, film and television projects. Their children, Willow and Jaden, have also made their mark in the entertainment, fashion and most recently through philanthropic efforts. In 2019, Will and Jada formed Westbrook Entertainment, a cross-platform holding company aligning their individually owned ventures, Overbrook Entertainment and Red Table Talk Enterprises, and launched newly formed Westbrook Studios, Westbrook Media and Good Goods.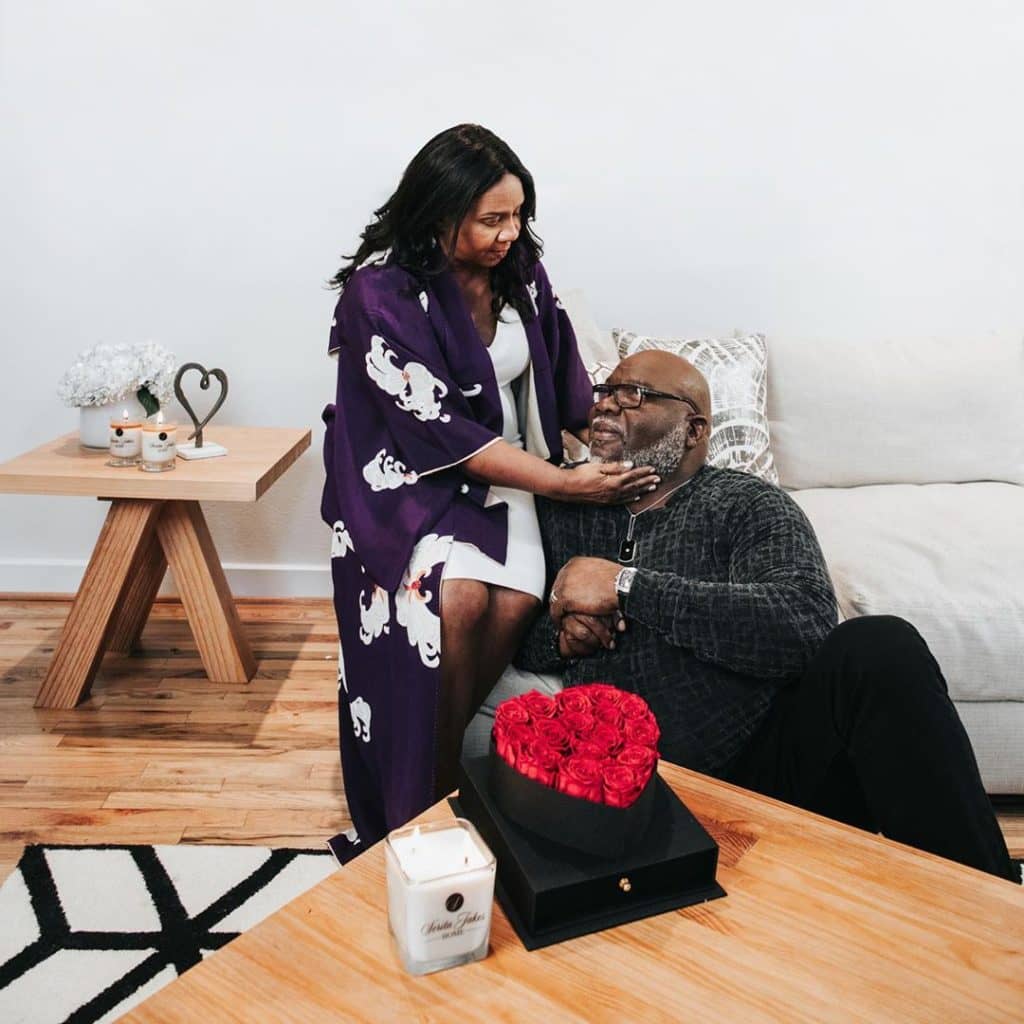 Bishop T.D. Jakes & Serita Jakes
Known for their commitment to the church and philanthropy, Bishop T.D. Jakes and his wife Serita have made a global impact through their best-selling books, sold-out events, award-winning films and The Potter's House, a 30,000 member megachurch. Forbes listed Bishop Jakes as the second-richest pastor in the world with a net worth of $147 million.
It's Black History Month, but at SIGNATURE BRIDE we believe in celebrating Black love, culture and history 365 days of the year. Follow us on Instagram at @SIGNATUREBRIDE for news, trends, advice on Black love and marriage.