Are you dreaming of

an amazing European destination wedding or honeymoon? Demand for wedding destinations in Italy is high. With demand, rising costs and crowded venues, it's not easy to plan visits to hot spots like the Amalfi Coast or Rome. Fortunately, Italy boasts many less-traveled roads leading to off-the-radar spots well worth exploring.
With landscapes that will take your breath away, rich history and delicious food, a honeymoon or destination wedding to Italy will be nothing short of unforgettable in these off-the-radar Italian towns.
If you are interested in exploring Italy for a destination wedding, SIGNATURE BRIDE is hosting a week-long tour designed to give you and your fiancé an unforgettable, romantic, intimate curated taste of Tuscany and Milan!
In the meantime, check out some of Italy's hidden jewels that introduce you to some new locales for your destination wedding, honeymoon or romantic getaway.
Journey Back to the Middle Ages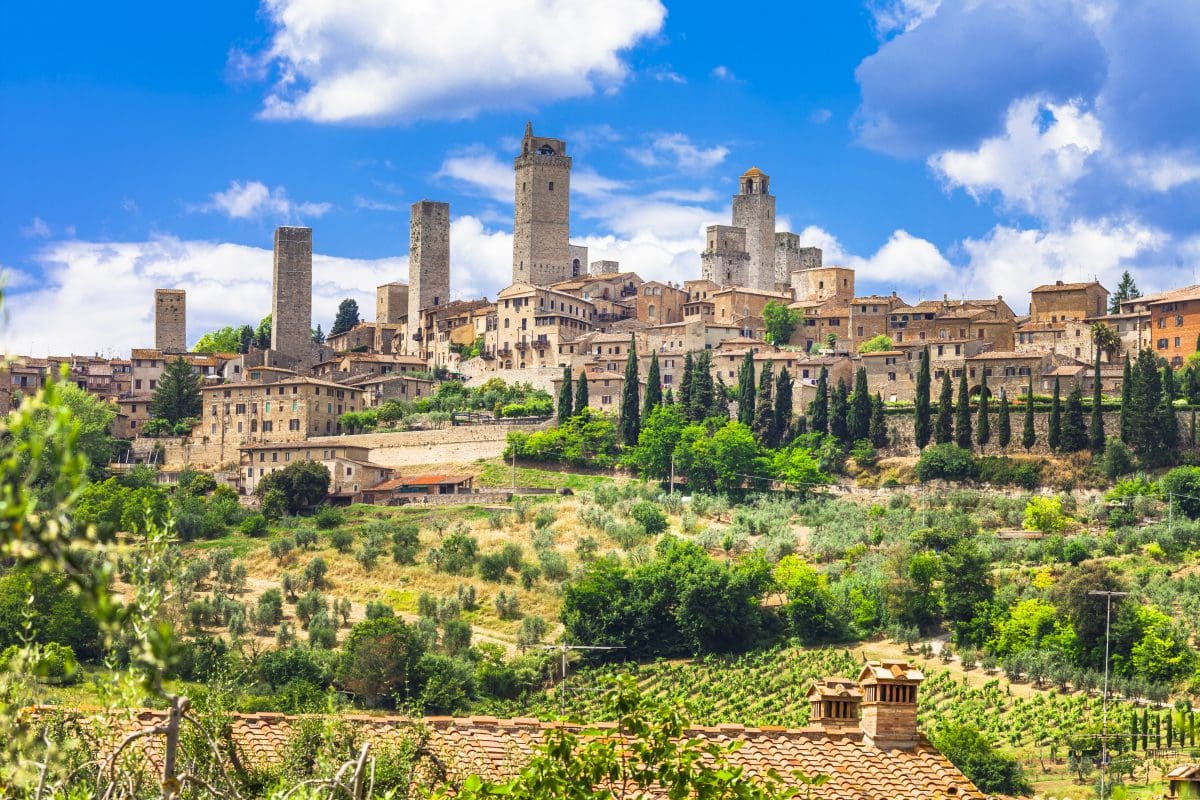 San Gimignano is a small and much loved Tuscan town nestled between the Sienese hills and the sunny Val d'Elsa hills. Surrounded by 13th century walls, the town is known for its 14 towers that stand watch over the historic centre. Not all, however, are accessible to the public. The best way to experience San Gimignano is by wandering through its alleys and letting yourself be carried away by its exquisitely medieval atmosphere. Be sure to savor the many traditional Tuscan delicacies, including pici with wild boar ragout, cured meats, schiacciata with olives and the Tuscan porchetta sandwich.
Take a Relaxing Break with Wine and Tradition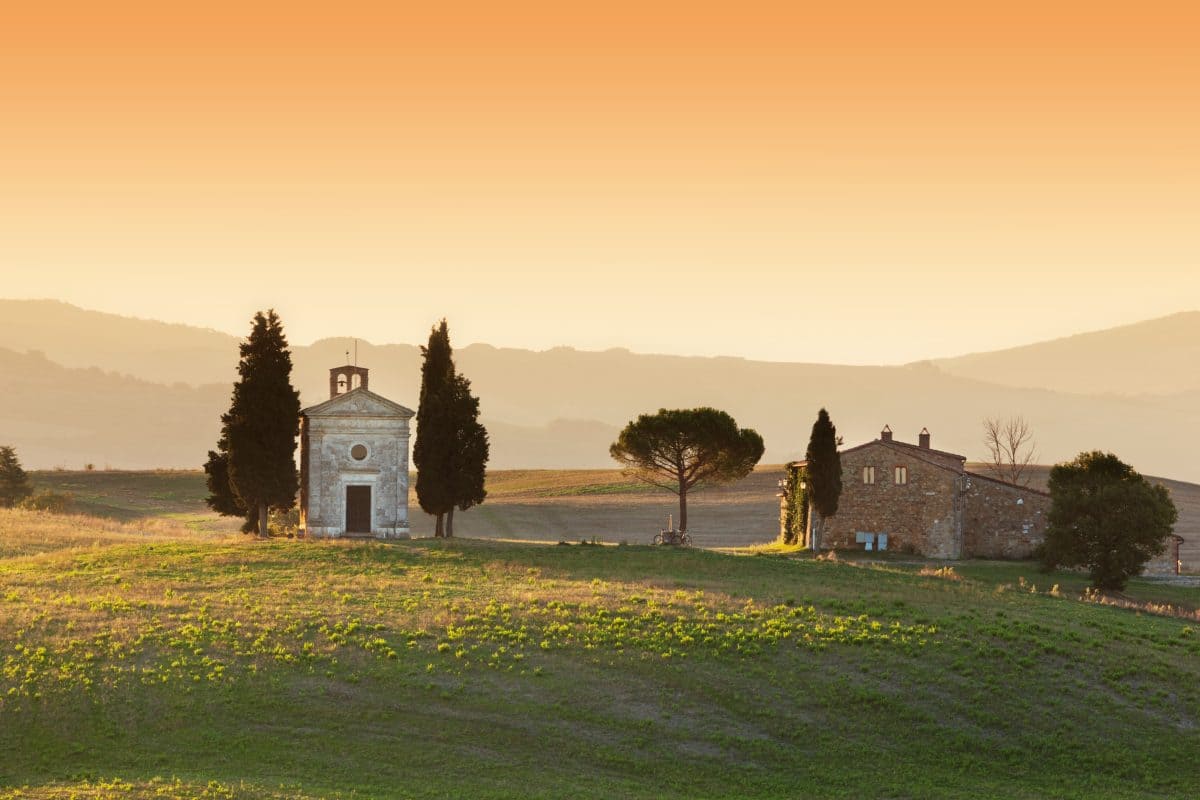 Travelling through beautiful Tuscany, among the rolling hills and small lakes on the border with Umbria, you will come across the ancient town of Montepulciano. Standing on a hill overlooking the Val di Chiana and Val d'Orcia, Montepulciano is rich in history and art. Surrounded by gentle hills covered with  olive groves, vineyards and forests of pine and chestnut trees, you can't help but relax and get in tune with Mother Nature. The area also makes for a romantic wedding destination spot.  Explore the town via a bicycle tour and be sure to go down into the ancient underground cellars to taste Nobile di Montepulciano, a DOCG red wine typical of the area.
Enjoy the Amalfi Coast Vibe in Minori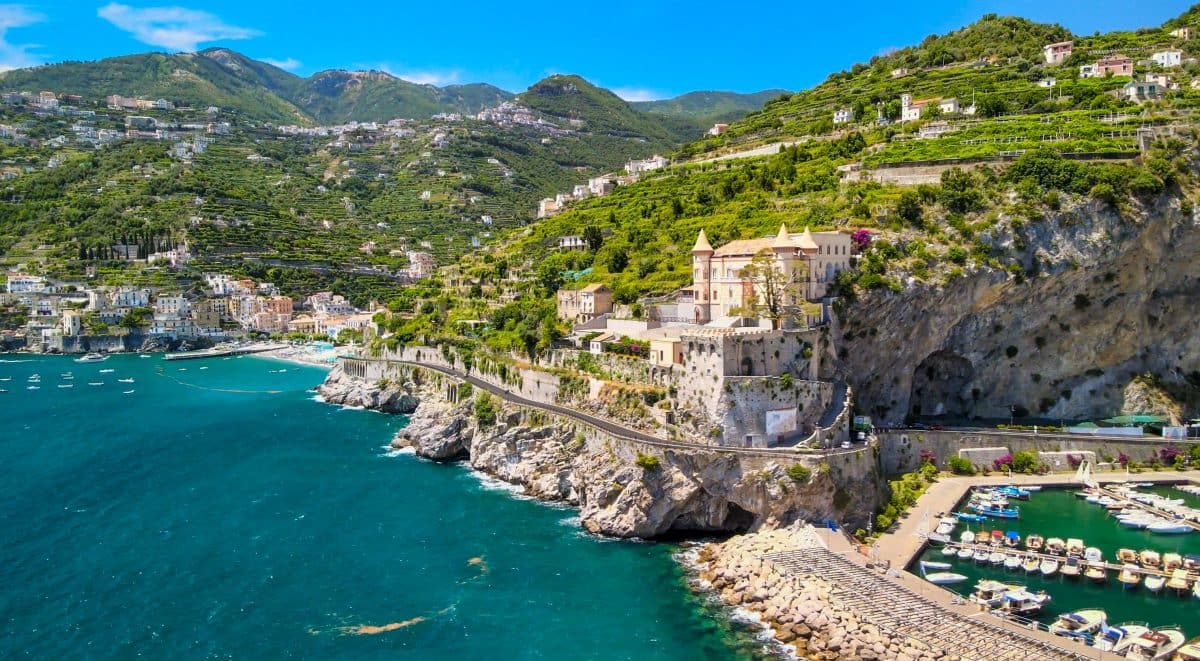 While the town of Amalfi is one of the most famous tourism locations, there's plenty of charm in other towns along the coast that are far less expensive and not as touristy. For example, while Minori is just a mile from Amalfi, it offers a pretty downtown area, gorgeous scenery and truly delicious pasta. Make sure to visit the Villa Romana e Antiquarium, an archaeological site and museum of an ancient Roman villa, then enjoy a scenic promenade along the harbor.
Relish the Relaxed, Quiet Pace of Praiano

Another off-the-radar Italian town is the charming fishing village of Praiano. Perched on the rocky cliffs of the Amalfi Coast and 15 minutes from the famous town of Positano, Praiano is the perfect spot for a slower, quieter respite. Praiano boasts a public beach, the Marina di Praia, plus small fashion boutiques for a leisurely day of shopping. Want an adventure? Hop on a ferry for a 25-minute ride to the gorgeous Isle of Capri or enjoy some windsurfing or kayaking.
Camera-ready Ravello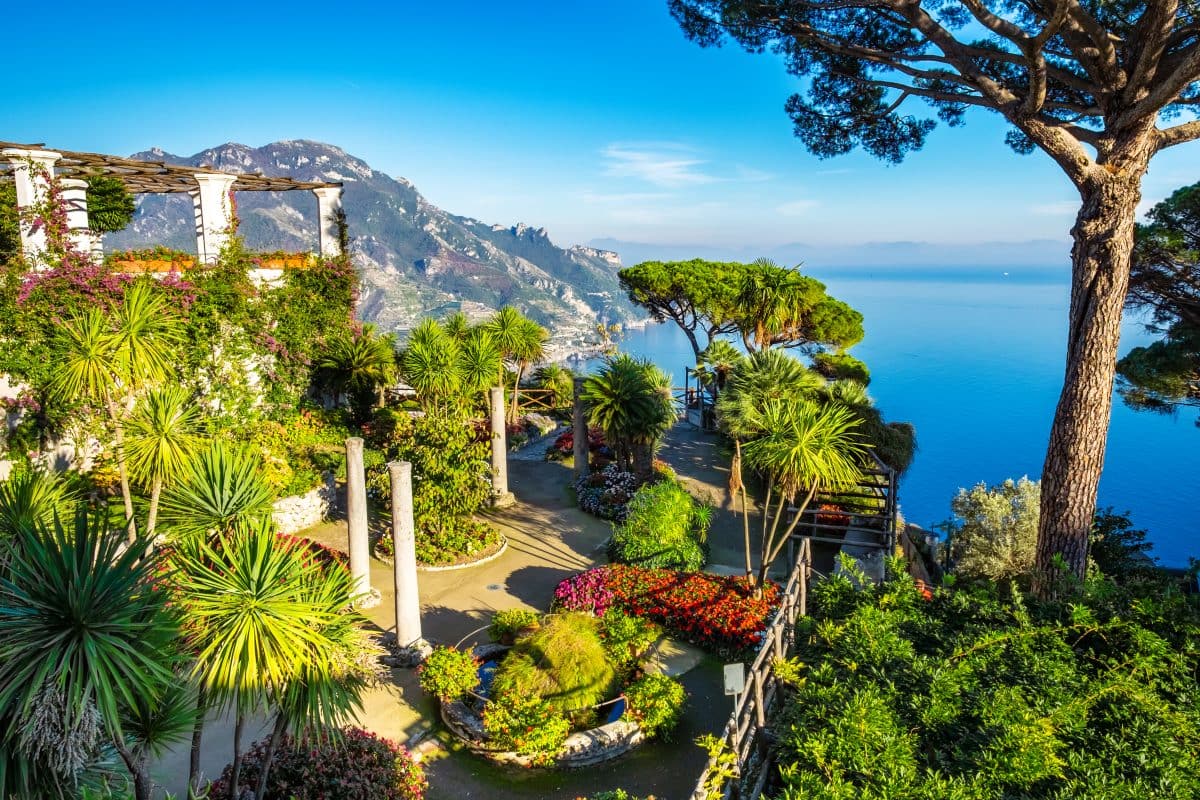 The clifftop town of Ravello is known for some of the best views of the Mediterranean Sea along the Amalfi Coast, plus outstanding hiking. The town was designated a UNESCO World Heritage Site in 1996, with beautiful architecture in buildings like the Villa Cimbrone and the Villa Rufolo. The long history of the town is fascinating, from its 5th-century founding through becoming a coveted vacation spot for actors and celebrities.
Discover the Baroque Beauty of Lecce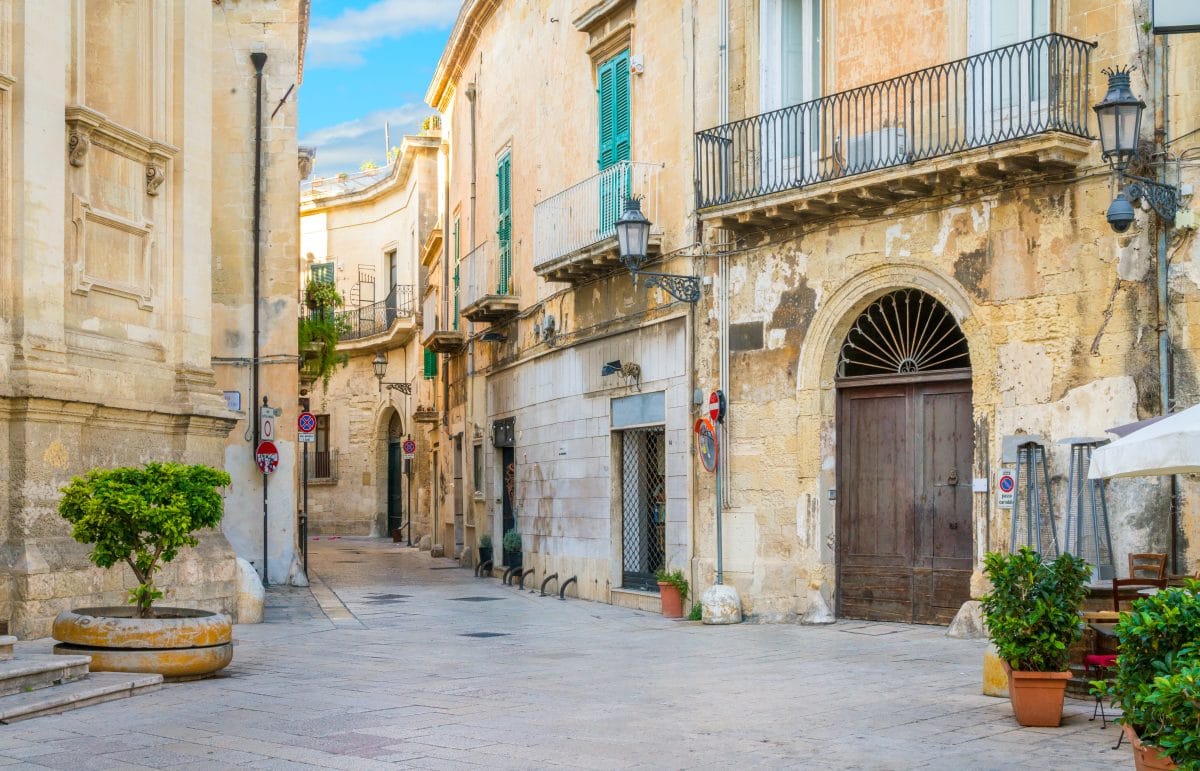 Until recently, Puglia was southern Italy's best-kept-secret destination, but it is becoming increasingly popular. Considered the cultural capital of Puglia, the town of Lecce is best known for its Baroque-style buildings, churches, palaces and museums. The striking architecture of Lecce has earned it the nickname "The Florence of the South."
Fall in Love with Trulli Homes and Pasta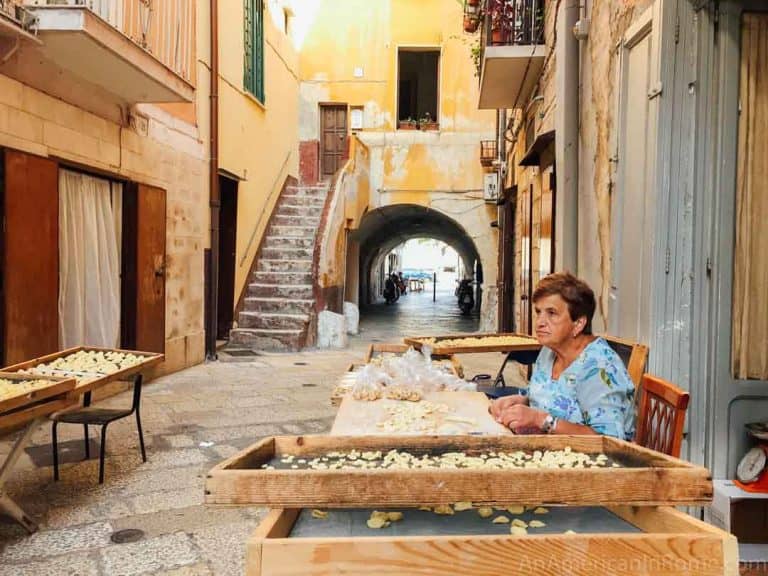 Also in Puglia, you will discover Alberobello and Bari. Alberobello is famous for fairy-tale-like 14th-century white-washed conical-roofed houses called "trulli," which are a designated UNESCO World Heritage Site. Alberobello is also close to some of southern Italy's best beaches and wineries.
About an hour's drive from Alberobello is Bari, the capital of Puglia. Bring your appetite, as the region is renowned for its long tradition of pasta making. Here, orecchiette (little ears) is the gastronomic symbol of the southern region. Be sure to visit Via dell'Arco Basso, better known as Via delle Orecchiette. Here you will find the alleyway lined with women seated outside their homes making orecchiette (little ears) and cavatelli (small shells) pasta by hand, a culinary tradition passed down through generations.
If you're set on an Italian destination wedding or honeymoon, you may be surprised to find popular destinations fully booked throughout the year. The best way to find off-the-radar Italian towns to host your destination wedding or honeymoon is by booking guided tours like SIGNATURE BRIDE magazine's SIGNATURE TRAVEL.
Mark your calendar for November 8 – 15, 2024, for an unforgettable tour sponsored by SIGNATURE BRIDE magazine and Italian Exclusive Vacations.
This trip is designed to help you plan a destination wedding and/or honeymoon to Italy.  It is truly a one-of-a-kind experience to not only see the sights and taste the wonderful foods and wine of Italy, you'll learn everything you need to know about planning your destination wedding in Italy.
For questions or more information, email SBTravel@signaturebride.net or call 954.651.1346.