The Pantone Color of

 

the Year 2021

 was just revealed, and we are excited because we get two colors that come together to create an aspirational color pairing, conjoining deeper feelings of thoughtfulness with the optimistic promise of a sunshine-filled day. That sounds like the perfect day for a wedding … or any day!
After

Classic Blue

 in 2020 and Living Coral in 2019, this is not what we expected, but after the past year, we think it's what we need. Welcome neutral Ultimate Gray (17-5104) and vibrant yellow Illuminating (13-0647).
"The selection of two independent colors highlight how different elements come together to express a message of strength and hopefulness that is both enduring and uplifting, conveying the idea that it's not about one color or one person, it's about more than one," says Leatrice Eiseman, executive director of the Pantone Color Institute.
Ultimate Gray oozes with calm and warmth while Illuminating is bright and reminds us of happiness. "The union of an enduring Ultimate Gray with the vibrant yellow Illuminating expresses a message of positivity supported by fortitude. Practical and rock-solid, but at the same time warming and optimistic, this is a color combination that gives us resilience and hope. We need to feel encouraged and uplifted; this is essential to the human spirit," says Eiseman.
Here are seven ways to bring Illuminating and Ultimate Gray (and shades of the colors) into your wedding next year. 
INVITATIONS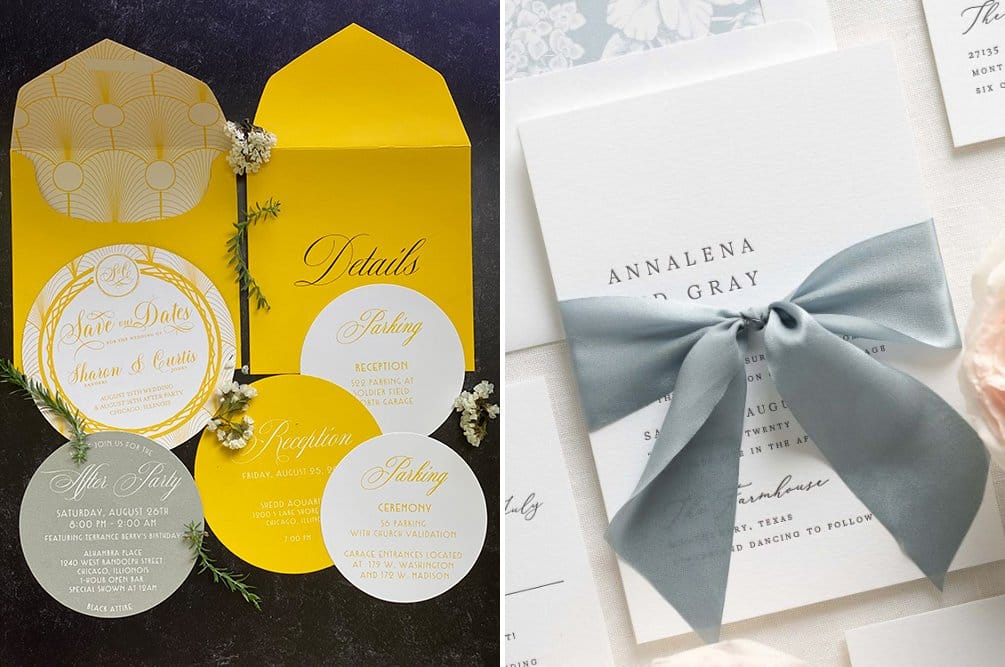 FLORAL
TABLESCAPE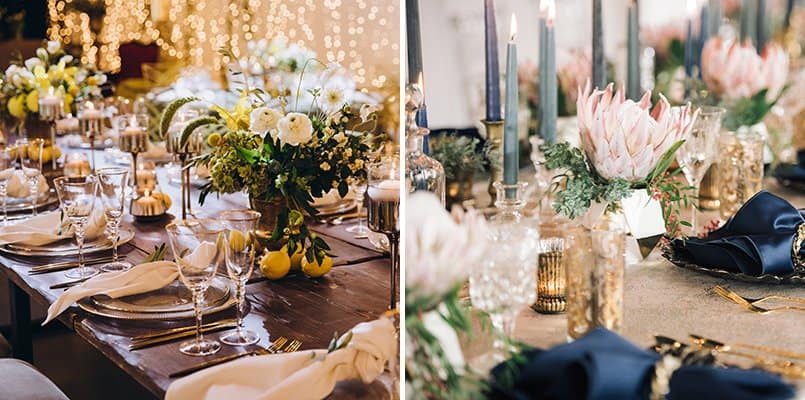 WEDDING DRESSES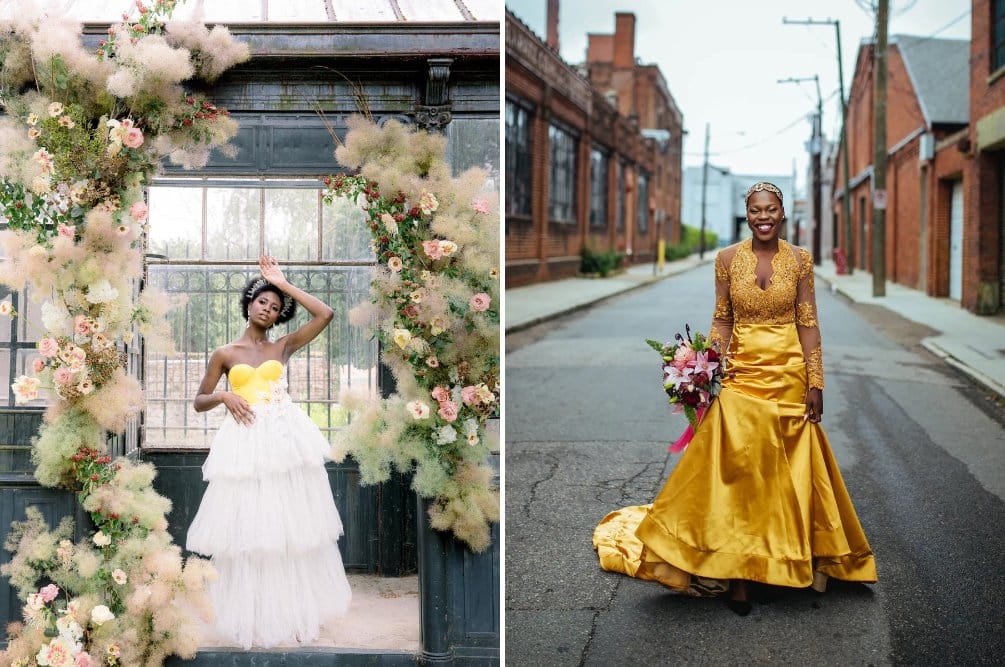 BRIDESMAIDS DRESSES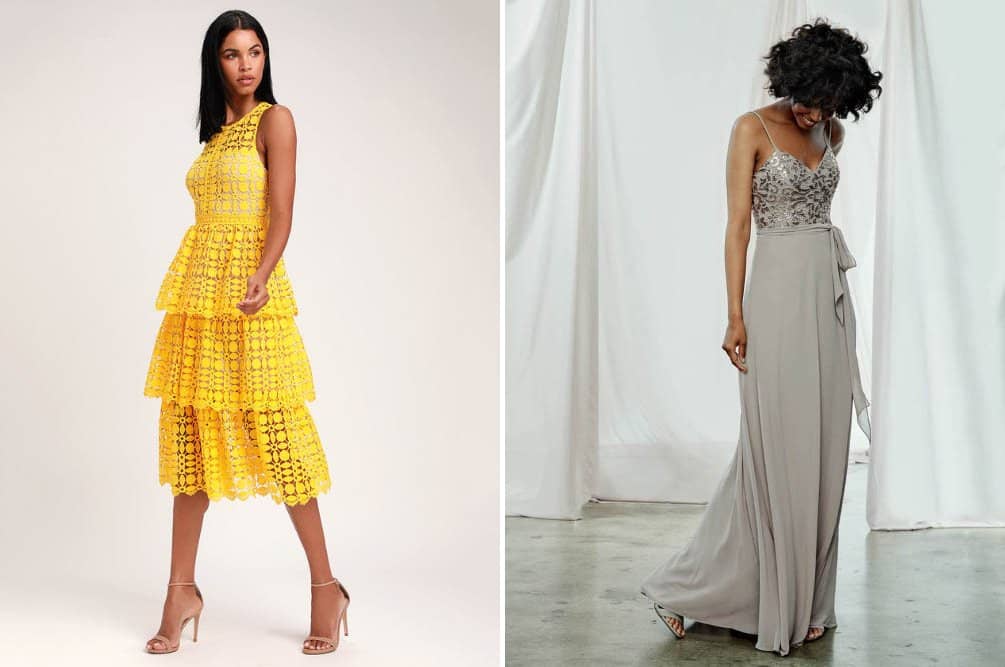 MENSWEAR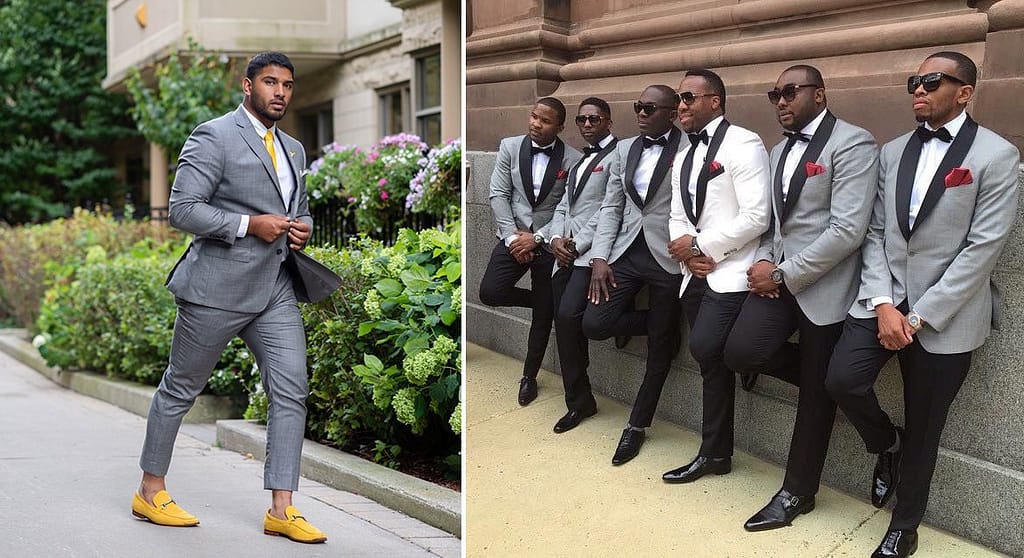 WEDDING CAKES