As engaged couples face

ongoing COVID-19 restrictions for gatherings, many who were due to marry in 2020 and 2021 are dreaming of leaving behind the stress of wedding planning during the global pandemic and tying the knot in paradise.
Tropical destination micro-weddings accompanied by the most essential loved ones allow for a more intimate and personal experience on the Big Day, with the added benefit of a honeymoon starting immediately after the ceremony. Costa Rica is the perfect place to wed in person with a few select guests and with social distancing protocols in mind.

 
The Central American country has been open to all visitors since November 1, 2020. Inbound travelers aren't required to have a negative PCR test or quarantine upon arrival but must complete the online Health Pass form within 48 hours of departure and have health insurance or travel insurance from an approved list of Costa Rican companies. Costa Rica's Daniel Oduber Quirós International Airport is providing travelers with antigen testing at the airport in as little as one hour for $65 (USD), as you'll need a negative test to return to the United States after the festivities. Make your appointment online 72 hours before your return flight.
Once you have your COVID-19 travel documents in order, all that's left to do is select a destination in Costa Rica for your micro-wedding. These are the most romantic locations in Costa Rica for every type of couple planning to safely exchange vows and honeymoon.
La Fortuna

Adventurous couples won't be able to resist getting married amongst the tropical waterfalls in La Fortuna and celebrating their union in the surrounding steamy, mineral-rich hot spring spas, courtesy of geothermal activity from the Arenal Volcano. Your wedding photos will be stunning with the 5,400-foot Arenal Volcano in the backdrop. La Fortuna is nicknamed the "adventure capital" of Costa Rica thanks to activities such as rappelling down cliffs, trekking across hanging bridges through the rainforest canopy, white-water rafting and more.
Monteverde
If your love story feels straight out of a dream, you can exchange vows in the clouds—literally—in Monteverde. The Monteverde Cloud Forest Reserve is abundant with picture-perfect backdrops. The area is an ideal destination for eco-conscious couples as there are many eco-resorts that offer wedding packages and many stations to recharge electric rental cars. Put your love to the test by soaring down the world's first recreational zip line course. Keep your eyes peeled for a chance to spot the rare Resplendent Quetzal—one of the most beautiful birds in the world. 
Tortuguero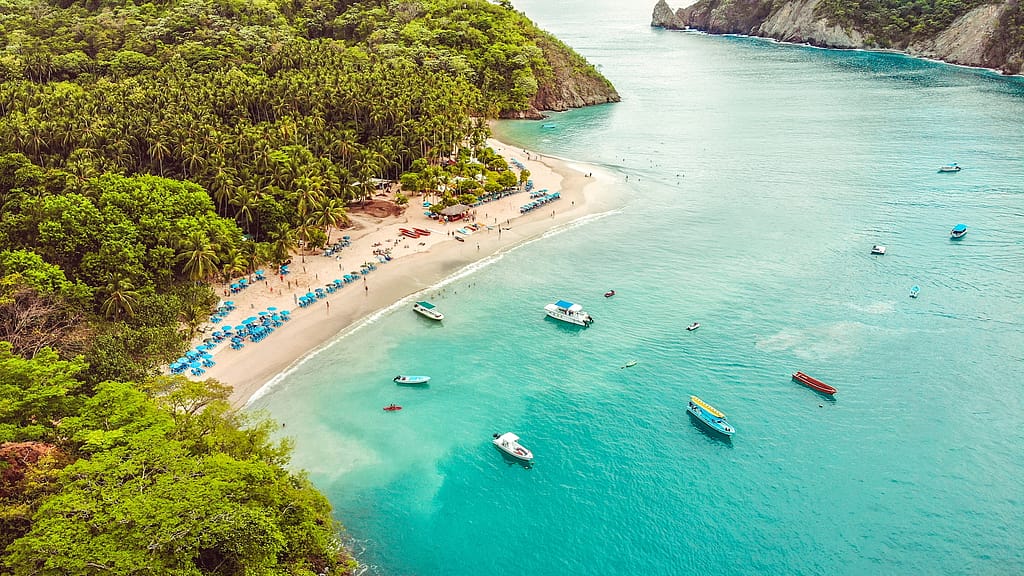 Couples who share a love for wildlife will be thrilled with the ethical wildlife encounters available in Tortuguero National Park on Costa Rica's northern Caribbean coast. The area's labyrinth of canals can only be accessed by small cayuco boats, canoes or kayaks. You're likely to spot sloths, alligators, monkeys, birds, jaguars and, during the nesting season from July to October, the town's namesake—sea turtles. "Wanderlusting" couples will always cherish their wedding memories of tying the knot in such a biodiverse destination. 
Guanacaste
Those looking for a beach destination will find many beautiful wedding locations along the coast of Guanacaste, such as Playa Hermosa, meaning beautiful beach. Nosara is another Guanacaste beach town boasting an unspoiled coastline. The province is also home to many farms that are excellent wedding venues for a socially distanced outdoor celebration of your true love.
Puerto Viejo de Talamanca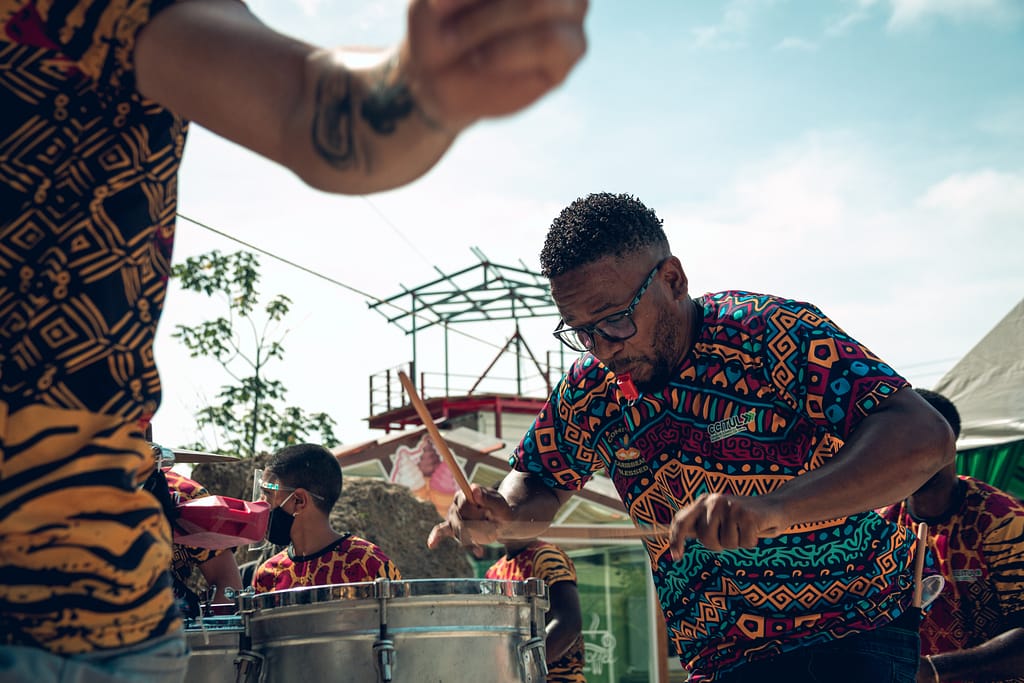 Celebrate Afro-Caribbean heritage by hosting your wedding in Puerto Viejo de Talamanca.  Limón is heavily influenced by Afro-Caribbean culture. Hire a local band to perform at your wedding and dance with your love to the sweet sounds of Calypso Limonense music and the steel drum. After your wedding, go snorkeling with your wedding party in Cahuita National Park, known for its spectacular coral reefs and aquatic life.