Though grand, weddings can

be alarmingly wasteful. We spoke with wedding planners and brides to find out how to pull off a luxe plastic-free wedding like Princess Eugenie.
Planning an environmentally-friendly wedding is easier than ever with natural décor, handmade wedding dresses and upscale dinner services. You're likely already ordering wooden tables and chairs, glassware, silver cutlery, china and quality table linens instead of using unsightly single-use plastics, but there are many other ways you can eliminate plastic from your Big Day. Here's how to have a luxurious yet earth-friendly wedding.
GET YOUR VENDORS ON BOARD
Have earnest conversations with your potential vendors — wedding planner, the venue, caterers, florist — about whether they'll be able to help you pull off a glamorous wedding without the waste. Only hire vendors who believe in your plastic-free mission and will reflect your values in their services. Ask about the materials they use, their recycling process and if there are any additional costs to source plastic alternatives, such as compostable garbage bags.
"The biggest challenge was trying to find vendors who were on board with my vision," says Christina Colondres, who had a zero-waste wedding at Hohenzollern Castle in Germany. "Don't sign on with a vendor until you're sure they'll respect your wishes. I made the mistake of not communicating how important going plastic-free was with my first wedding planner. Her plans for our reception included a balloon release," she continues.
THE PAPER GOODS
While paper may not involve plastic, envelopes and seals often do. Opt to go entirely paperless by using one of the many upscale digital wedding invitation platforms or create a wedding invite video that your guests will cherish. If you're set on sending traditional invites in the mail, source recycled paper or seedling paper that can be planted to grow your favorite flowers. You can also order plantable Save the Dates, programs, menu cards and place cards.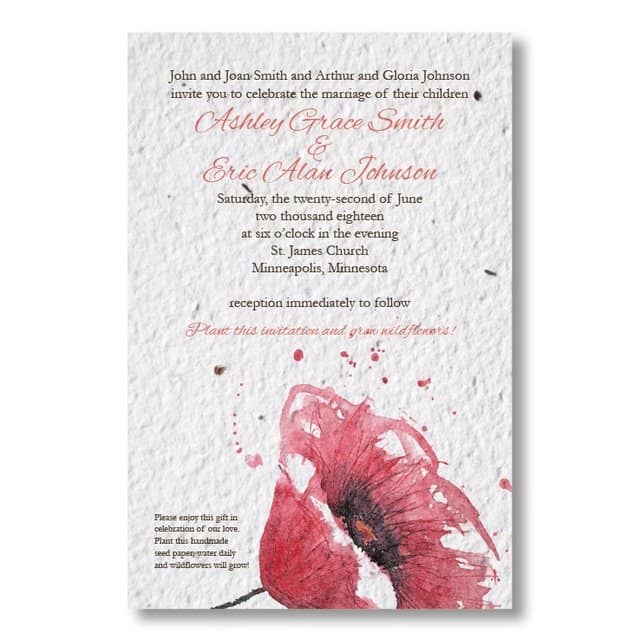 Certified Green Planner Kristen Gosselin recommends putting as much information as possible on your website to minimize waste. Maps, RSVP cards, seating cards, menu options, meal cards and seating charts can be placed on your website instead of as a tangible item. Utilizing a wedding website will reduce stress as it keeps things digitally organized.
At the reception, keep the bar and wedding straw-free. If you insist on straws, opt for reusable metal, glass or bamboo straws. Think about placing an engraved glass straw at each table setting. Guests can use the reusable straw during the reception and take it home as a keepsake.
Have your bartenders create everything from scratch using high-end fresh ingredients to help reduce waste. Create your own signature cocktail. Infuse gin with the same florals and herbs used in your bouquet for a unique touch.
THE DRESS
Your wedding dress may be a major plastic culprit if the fabric is synthetic. Opt for natural fabrics such as silk, bamboo and cotton — these don't contain plastic fibers. Beads that adorn wedding dresses are often made of plastic. Nothing is more luxurious than a made-to-order dress decorated with handmade lace or real crystal detailing. If you don't want to go the custom route, check out designers who are taking Fair Trade seriously, including Celia Grace, Katherine Feiel, Lena Medoyeff and Reformation.
THE FLOWERS
Floral arrangements are always all-natural, right? Not quite. According to Joan Wyndrum of Blooms by the Box, bouquets often have some element of plastic. "Whether it's a Zip tie to hold the bouquet together or a plastic holder to grip as you walk down the aisle," she says.
Wyndrum recommends asking your florist to use a luxurious raffia ribbon to tie blooms together when arranging them. Use local seasonal flowers that are sourced directly from flower markets to avoid plastic waste.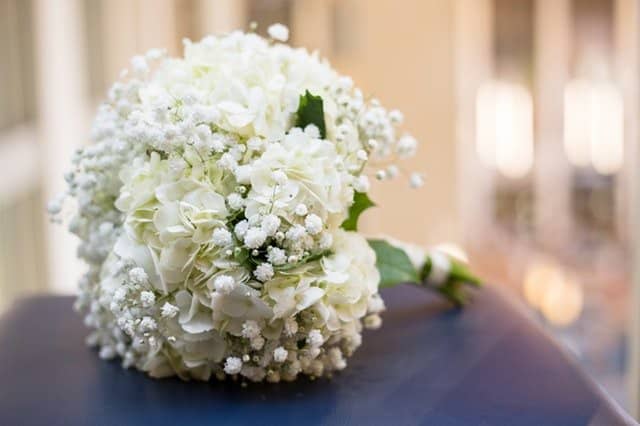 Avoid floral foam for centerpieces by using sea glass, crystals or other natural materials to keep flowers in place without sacrificing the beauty of your floral arrangements. Let your guests take the flowers home so they can continue to enjoy them while you're off on your honeymoon.
For your exit ceremony, avoid using confetti or bubbles, which contain plastic. Wedding planner Tui Frye suggests using real rose petals. Ask your florist to place these in paper packages that are customized with a favorite quote or lyric. Your guests will love tossing rose petals in the air to shower you with love during the exit ceremony. This is a classic and eco-friendly touch that makes for beautiful photos. You're likely already ordering rose petals for your flower girls to toss, so this is an easy plastic-free add-on to your floral order.
THE DÉCOR
Décor can be the biggest plastic offenders — from balloons, ribbons and photo booth props. Use local vendors to source heartfelt decorations for tablescapes and other vignettes that can be composted or reused. Infuse a signature scent in the air by burning organic essential oil rather than tealight candles. Your décor is a chance to get creative and show your guests why a plastic-free wedding is important to you.
"I've had couples incorporate baby trees in centerpieces that were planted the following day in their honor," says Frye. She suggests donating your leftover decorations to a children's crafting group — they'll love to have them.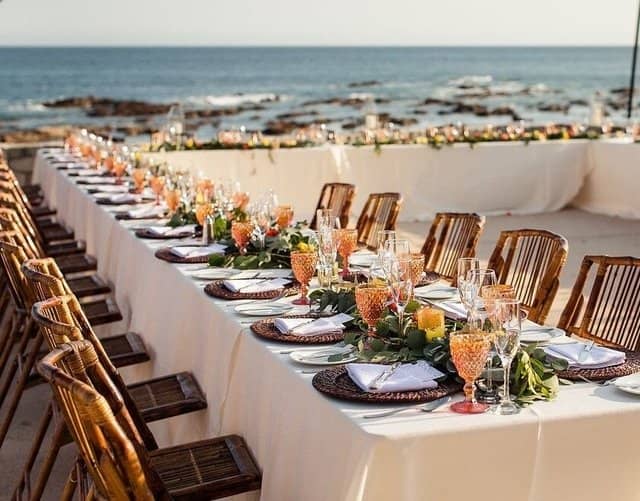 THE CAKE
Rather than using plastic figurine cake toppers opt for edible cake decorations. Ask your baker to get creative and use carefully crafted icing adornments, gold leaf, fresh-from-the-garden flowers or fruit that coordinate with your bouquet or pressed flowers from previous dates with your love.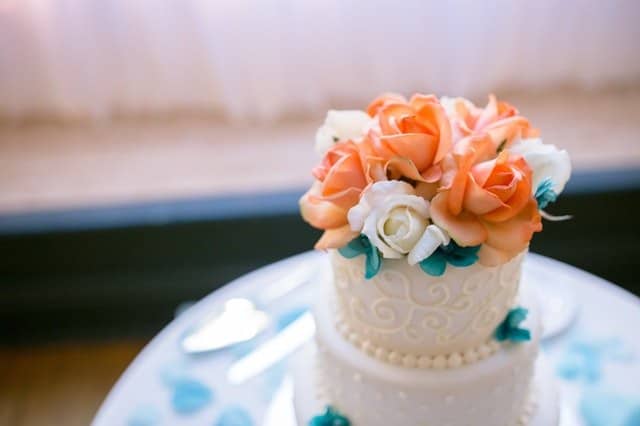 THE GIFTS
Let your guests know you want your wedding to be plastic-free. Colondres did this by including a note on her invitations that specifically asked for no gifts with superfluous plastic wrapping. "Tell your guests to not give packaged gifts, rather opt for cash," she suggests.
WEDDING FAVORS
Borrow Colondres' quality and personalized favor concept of individual burlap bags filled with organic fair trade coffee. If you're not coffee lovers, you could give a tailor-made blend of tea or organic body scrub.
"Choosing local treats and treasures made with reused materials will reduce on plastic shipping and packaging waste," says Gosselin.
If you opt for seedling paper for your invitations, carry the thought over to the wedding by gifting guests flower seed packets.
"Flower seed packets that disintegrate are a unique and 'green' way to spread the love," says Gaeta, who suggests placing a sign next to the display of flower seed packets that reads: "Let Love Grow!"
Whichever way you decide to be mindful and avoid waste at your wedding, it's sure to make a positive impact on the planet. Going plastic-free at your nuptials won't make them any less opulent. Your plastic-free wedding will start your marriage off in an extraordinarily meaningful way.