After two long years

of global shutdowns due to the ongoing COVID-19 pandemic, honeymoon hopefuls can finally book their dream getaway to celebrate their love.

 
A honeymoon is a once-in-a-lifetime trip and should be paired with a once-in-lifetime experience. After all, you said "I do" for forever, so you have the rest of your lives to take leisurely vacations and lounge on the beach. Make your honeymoon an adventure you'll always remember.

 
You committed to loving each other until the end of time, so for your honeymoon, you can visit the end of the world together. You don't have to skip on luxury to experience one of the hardest-to-reach destinations in the world. A luxurious cruise on Hurtigruten Expeditions' 18-day sailing to Antarctica is the perfect honeymoon.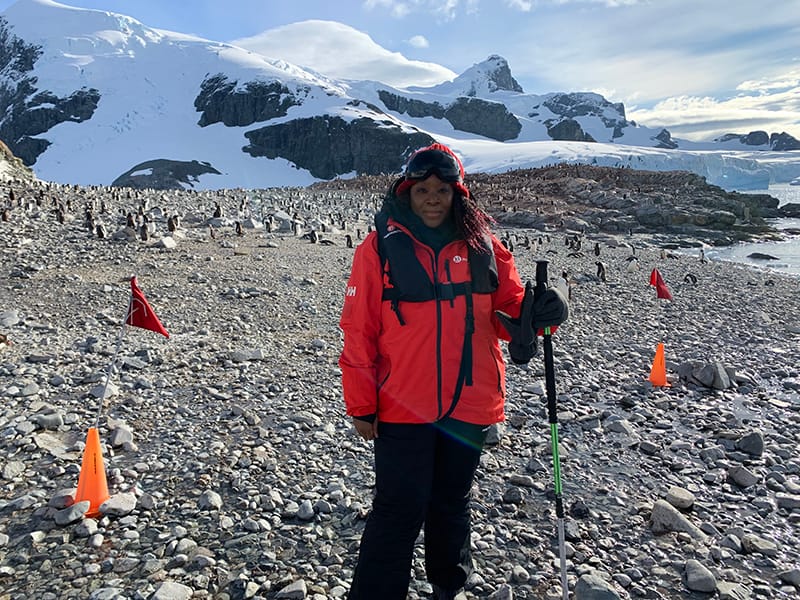 DEI initiatives
Hurtigruten launched the cruising industry's first DEI initiative in February when its Black Travel Advisory Board (BTAB) traveled together for the first time to Antarctica. The board members are Black travel leaders who are creating a paradigm shift in facets of the travel industry that traditionally didn't cater to Black customers—such as the adventure cruising industry. The BTAB is providing firsthand insight into ways Hurtigruten can improve their sailings to be more inclusive of Black cruisers.
Luxurious accommodations and amenities
Hurtigruten offers some of the most luxurious Scandinavian-design cabin suites in the industry—many of which are significantly larger than the average hotel room. Treat yourself to an upgraded room for your bucket-list honeymoon by booking an Expedition Suite with a private hot tub on your wraparound deck. The suites have spacious lounge areas, closets and bathrooms as well as extremely cozy, cloud-like beds. For even more space, the XL suite includes a separate living room area with a chaise lounge and other seating options.
The onboard spa offers an array of treatments, including salt scrubs, facials and massages. A well-equipped gym has free weights, yoga mats and cardio machines. After venturing out in the Antarctic cold, nothing is more soothing than grabbing a hot chocolate and defrosting in the co-ed sauna with floor-to-ceiling windows that provide the warmest view on the ship of Antarctica's epic landscapes. Make reservations in advance to dine nightly at the gourmet Lindstrøm fine dining restaurant and enjoy an after-dinner Norwegian cocktail or glass of champagne in the Explorer lounge.

Wildlife viewings
All of the shore landings in the mysterious, untamed wilderness are included and not to be missed. During the onshore excursions, marine biologists and researchers are on hand to answer your questions about the colonies of penguins you'll encounter. From the ship's viewing deck, you'll have many opportunities to watch as humpback whales swim by, their tails splashing before they dive down to feed on krill. Keep an eye out as you sail past floating ice; you'll often come across a seal or two sunbathing on the ice slabs. If you're feeling adventurous, enter the lottery to go kayaking in the freezing waters or camp out in Antarctica with your loved one.

Sustainability
Newlyweds who care about conserving the destinations they visit will be thrilled to learn that Hurtigruten launched the world's first hybrid electric-powered expedition ship, the MS Roald Amundsen, designed by Rolls-Royce. The hybrid ship switches between fuel and battery power, making it more fuel-efficient and one of the quietest ships in Antarctica, which fosters a better environment for spotting wildlife. The MS Roald Amundsen, like all Hurtigruten ships, is free of single-use plastics.
Your next adventure
You'll love sailing with Hurtigruten Expeditions so much you're likely to start dreaming about your next adventure. Hurtigruten Expeditions is launching voyages to the West Africa Archipelago this year, with an itinerary that reaches Cape Verde and the Bissagos Islands from Dakar, Senegal. Bucket list babymoon has a nice ring to it.