The sun-kissed shores of

Croatia beckoned my husband and me with their promise of adventure and untold beauty. This was my first time on a luxury yacht charter, and I was nervous after having less-than-favorable experiences on cruises.
Instead, as we stepped onto the deck, the soft caress of the warm sea breeze welcomed us before my eyes fixated in awe at the sight before us—a vision of impeccable elegance and refined opulence.
For all those Below Deck enthusiasts, Goolets, a global luxury yacht charter company founded nearly two decades ago, has completely refurbished its 160-foot-long Ohana, which boasts renovated cabins, a glistening sundeck, a functional gym, an indoor cinema and a children's playroom full of games and toys for your young ones. My husband and I were lucky to experience the wonders of Croatia aboard Ohana.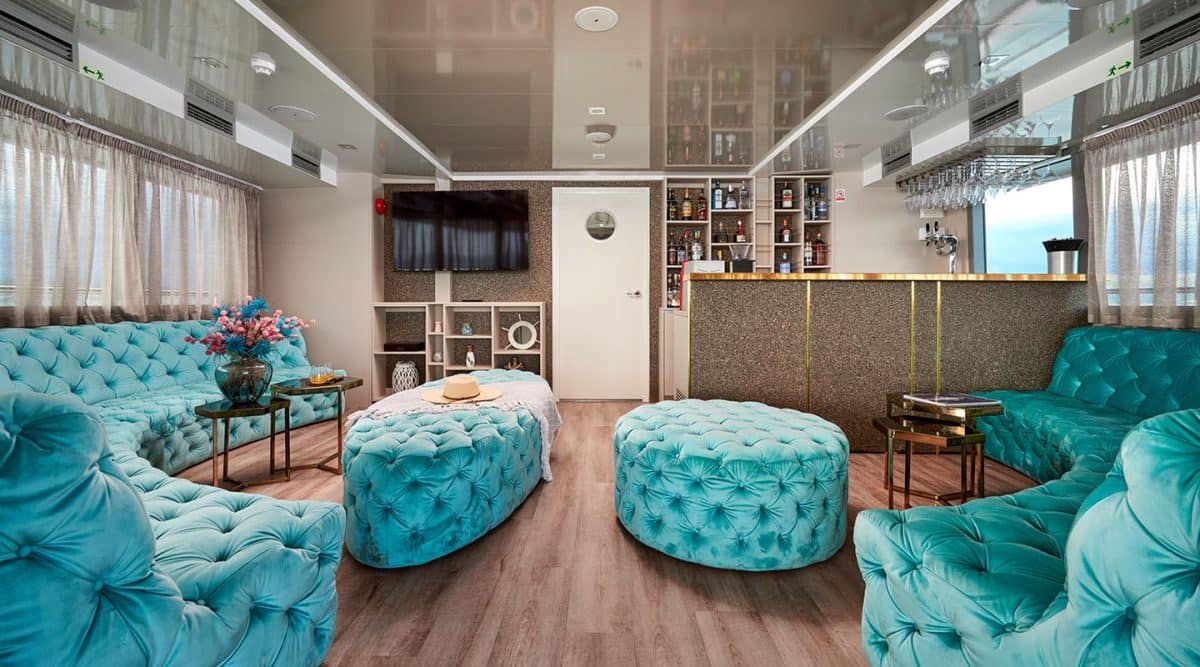 For us, there is nothing more we love than to spend our summers in Europe; after all, the combination of sun, mouthwatering foods and the collective feeling of freedom when you're abroad is enough for us to book flights annually.
Though most European cities are generally walkable, and therefore a great way to see by foot, we wanted to switch it up this year and experience it by sea.
It's no surprise that since normalcy has resumed in a post-pandemic world, travel—and on a luxurious scale—is enticing adventurers to leave behind their usual ways to embrace a novel way of seeing the world.
Private yachts, especially in Europe and Southeast Asia, are gaining popularity because people are attracted to the idea of a customized and private experience. Plus, unlike cruises where guests are encouraged to spend their time on board and experience casinos, concerts or performances, a yacht charter offers a luxurious experience unlike any other. Plus, it makes it possible to explore the surrounding places at your leisure, spending a healthy balance of time both offshore and onshore.
Why choose a yacht over a traditional European summer?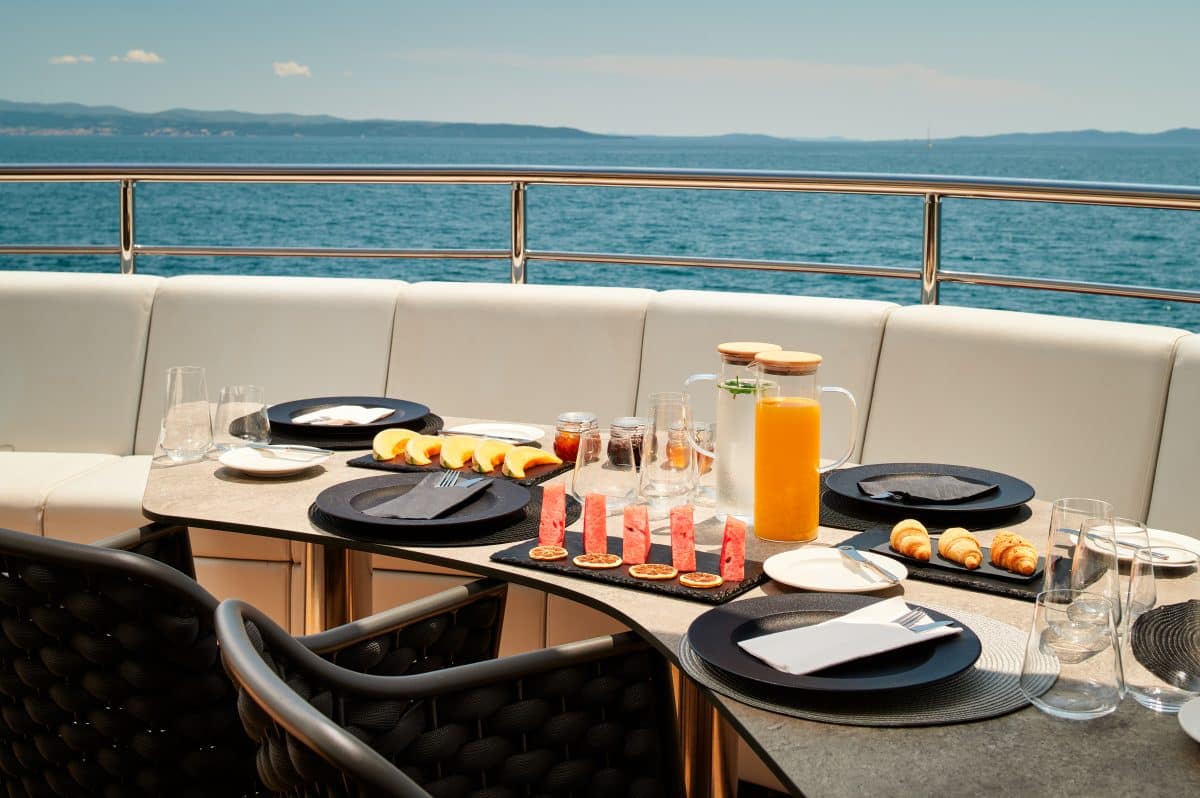 Whether it is a dreamy honeymoon, girls' trip or simply a desire to revel in life's most precious moments, yachts offer an idyllic haven for all. For us,
Ohana
offered comfortable rooms with all the hotel amenities you can think of—a cozy bed, air-conditioning, en suite bathrooms and housekeeping that tidies up your room each day.
With a world of water activities to keep guests occupied and active while on board, one way for us to see the crystal clear waters of the Adriatic Sea was on Jet Skis. The powerful Jet Skis, their engines humming with excitement, thrilled my husband (while I fearfully rode behind him) to ride the waves with abandon. I even got over my fear of water by trying out the SEABOB, a unique water toy that allowed me to dive beneath the surface and witness the kaleidoscope of marine life.
Other watersports usually found on board luxury yachts include paddleboards, kayaks, waterslides or tubes, but depending on which yacht you are on, it would be best to speak to a member of the crew in advance, so they are prepared to let you use them. If you are not into watersports, simply cool off with a swim in the azure waters, or for the adventure seeker, practice your diving skills.
Not feeling the water? The sundeck is bathed in warm golden light and allows you to experience panoramic views of stunning coastlines. We also made the best of our whirlpool tub for a private soak, followed by a recline on the plush loungers with a cozy book.
How do I stay fit on board?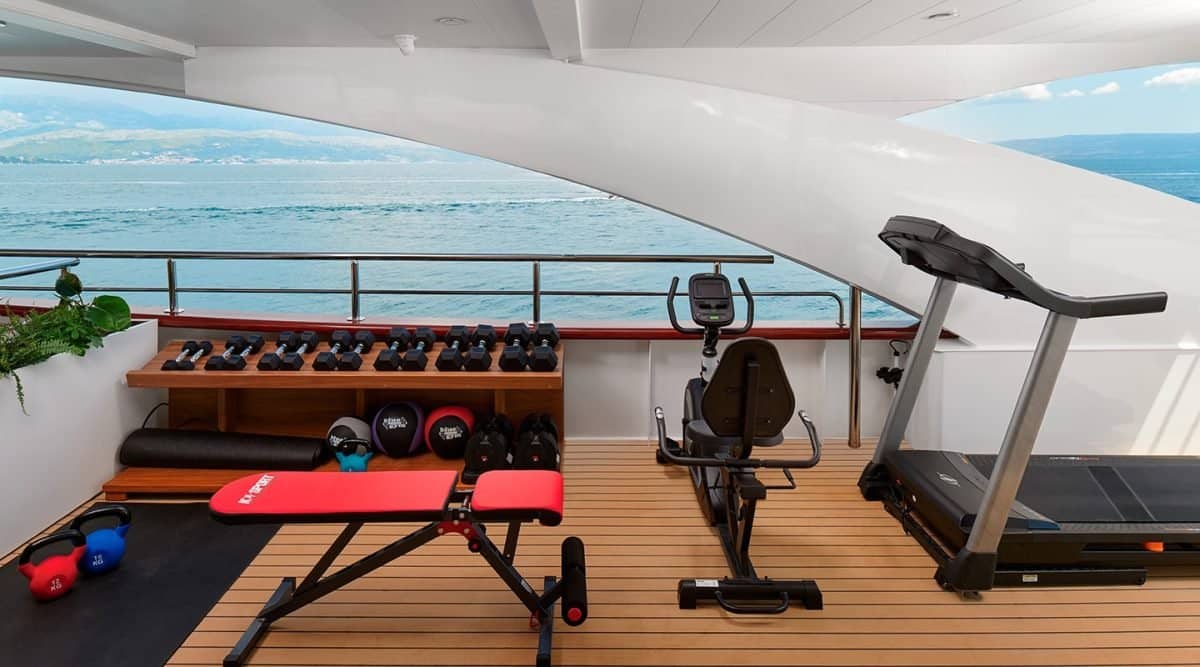 One of the biggest advantages of walking through Europe is the number of miles you will inevitably rack up while exploring the streets. On many European yachts, there is usually a small yet functional gym with basic equipment or machines to burn some calories before indulging in espresso martinis and Aperol spritzes as one does while on board. But, if the yacht you are on does not have a gym, be sure to pack some resistance bands in your suitcase for a full body-weight workout.
Given that our yacht had an extraordinary culinary team who prepared three-course dinners daily while catering to every food whim or dietary restriction, staying fit was a priority, and my husband and I made sure we got in a quick workout every day. It made the fresh seafood delicacies that he ate and the heaps of delicious pasta, flaky bread and sauteed vegetables prepared in pure gastronomic bliss I indulged in extra delicious.
One of the other advantages of a luxury yacht experience is that you never have to worry about being hungry. Unlike traditional European vacations where you need to book restaurants in advance or wait in line for a table in establishments lacking air-conditioning, you are going to constantly be fed nibbles and snacks and gourmet meals on a yacht. What's not to love about a 2 a.m. sundae craving that can actually be fulfilled?
When to go
The Ohana sails from Split, Croatia, only 25 minutes from Split Airport, in one-week increments from May to October, but other yachts may follow different schedules so be sure to do your research before booking.
In general, the best time to go to Croatia is in May and June or late September through October to avoid masses of tourists and high season expenses.
For those who plan to go on a private excursion, one of the most notable parts is that there is no set itinerary, so you can explore as you desire.
The shore awaits!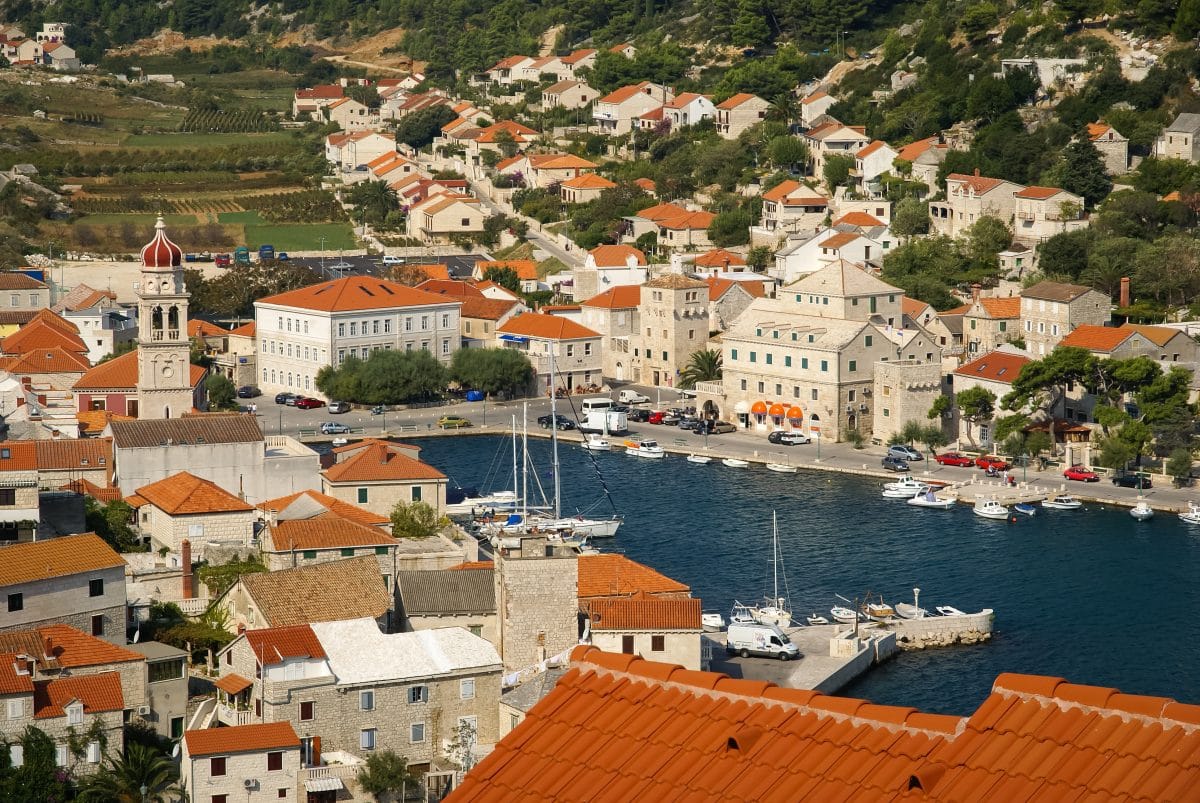 We started our adventure in Split, and over our three-night, four-day stay, we docked at a few other well-known ports, including Brač, Hvar and Vis, though Croatia is home to hundreds of smaller islands and local beaches.
Whether you choose to lie and bathe in the turquoise waters of one of these beaches or stroll through old streets to taste local foods, there's something for everyone. Here are some of my favorite things to do while in Croatia.
Swim or cliff jump at Stiniva Beach in Vis. This beach was awarded one of the best beaches in Europe by European Best Destinations and is a gorgeous white pebble cove surrounded by two towering cliffs with a small opening out to sea.
Enjoy a glass of white wine on the roof terrace at Restaurant Don Quijote Hvar while snacking on burrata and octopus skewers.
Walk or hike the Tvrdava Fortica (Fortica Fortress) in Hvar, which provides panoramic views of the city and sea, and learn tidbits of history along the way.
Experience the nightlife in Riva, one of the main strips of restaurants in Split, between the palace walls and the water. There are a number of bars, cocktail lounges and nightclubs to give you a glimpse of what the city center can offer.
Game of Thrones fans will know that Split is home to many of the show's filming locations, including the ruins of the famous Diocletian's Palace, built for the Roman Emperor Diocletian at the turn of the fourth century. Do a free walking tour through the Old Town to see some of the other filming locations.
With a local gelato or sorbet in hand, stroll along the Bol Promenade, which takes you along the seashore from the town of Bol all the way to Zlatni Rat Beach, where you can go for a quick dive.
Craving even more relaxation? Book a couples massage or a single deep body massage at Thalasso Wellness Centre at the Bluesun Hotel Elaphusa in Bol for the ultimate pampering.
Start your mornings off with a flaky croissant and an iced coffee at the Slasticarnica Cukar café in Vis—the pastries in European cafés taste exponentially better.
Walk along the historic Marmont Street in Split and bring back a souvenir for yourself or your loved ones; there are plenty of boutiques and jewelry stores to shop at.
Costs
No doubt luxury yacht charters can be pricey. If you are interested in participating in Yacht Week or chartering a private yacht, gather a group of your closest friends for a milestone birthday or celebration, or embark on a romantic trip with your partner. The service, food and Instagrammable views will be worth it. I promise.