There's little in life

that hasn't changed since COVID-19 made its dramatic debut just over a year ago, and that certainly includes nearly every aspect of the wedding industry.
While the earliest months saw countless cancellations and postponements, it wasn't long before clever brides pivoted toward alternative venues better suited for the new norm of micro-weddings that began to sweep the scene.
With social distancing and contactless everything at the forefront of most minds, planners quickly realized it was impossible to stuff a new brand of wedding into the same boxes that contained traditional celebrations, but most brides aren't willing to sacrifice much (or sometimes anything) from their vision boards and not all venues are up to the task of hosting dream events. Here are three showstopping alternative venue categories for timeless micro-weddings that transcend the pandemic and return the focus to bride and groom, along with a prime example of each so you can truly "get the picture."
Studios

Among the countless changes, the pandemic brought to the wedding industry, perhaps the most dramatic was the sharp drop in guest counts as group sizes were regulated worldwide and many older and higher-risk family members were unable to travel. With the rise of the virtual wedding guest and ceremony streams showing no signs of slowing down any time soon, why not move the entire wedding into a proper studio?
The creative team behind Collective Rentals has a rentable studio ideal for micro-weddings and can help you reconceptualize a smaller wedding than you may have originally envisioned. They can also provide most of the elements you need to set the stage for your special day. There's no limit to the number of guests who can comfortably and safely share in your moment live when the ceremony is professionally streamed, and the possibilities for wedding design are endless when working with a professional event production crew (feel free to bring along your own wedding planner to collaborate, too). If you're not sure how intimate or personalized a studio wedding can be, see for yourself: SIGNATURE BRIDE hosted a dream wedding here for the winners of our Pride Love Conquers All Wedding & Honeymoon Giveaway, Brandy Owens and Stephanie Grigsby.
Lofts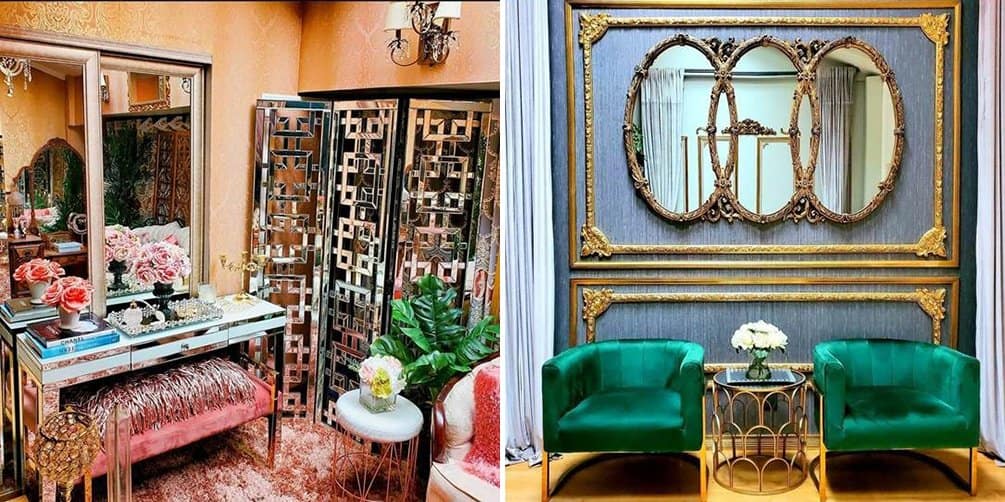 Whether you're downsizing for a COVID-friendly micro-wedding or just want that exclusive penthouse vibe for your grand event, consider renting a staged loft instead of an empty hotel ballroom. While they wouldn't be suitable for larger, more traditional weddings, these intimate settings are perfectly outfitted for smaller events, and the privacy of these chic retreats provides natural separation from the potential pandemic risks of more public venues.
If the thought of tying the knot in a random person's real estate seems a little too impersonal and inelegant to you, think again. Event lofts may look like homes, but they're generally staged specifically for events and photoshoots, which means they're some of the most opulently outfitted spaces you'll find. Bonus: Because they're intended to provide multiple sets, you'll also be able to experience unique looks for your ceremony, reception, and several enviable photo backdrops, all packaged in one surprisingly affordable location.
You can further customize the space with your wedding planner or even leave it entirely as-is without sacrificing any element of drama. Check out Zevarra Lofts for inspiration from rentable interiors that range from a swanky Chicago-style penthouse to a Versailles-inspired property dripping with royal decadence. Similar lofts can be found in cities nationwide, so shop around for the space that best matches your dream ambiance. 
Ruins

Ruins of all kinds have always fascinated humans by demonstrating perseverance and the ability to stand the test of time when all else has faded away, all while recalling the romance of the past. What other venue could be more symbolically well-suited for forging an eternal union of love and commitment? In a pandemic environment, the outdoor atmosphere of ruins—generally open to the sky and often lacking windows, doors, or even walls in some cases—couldn't be more appropriate for offering maximum precaution to your guests, and there's no shortage of exquisite photos to be had against such evocative backdrops.
Maximize the impact by looking for ruins in settings equally as enchanting in their own right, like Horton House on Jekyll Island, Georgia. What stands today was built in 1743 and offers a fabulous outdoor venue for both entrancing ceremonies and inspired receptions, and because there is no true indoor component, your pandemic wedding can safely increase in size a bit.
Don't miss the chance to take memorable photos on the island's iconic Driftwood Beach, just two minutes from Horton House, where a former maritime forest eroded over centuries, leaving behind a coastline of dramatic formations. Feel free to save Horton House for your reception and hold your ceremony against the unique backdrop of Driftwood Beach—many do!