The table sets the tone for the reception and offers designers a blank canvas. Think lush. Think luxe.
Think one-of-a-kind opulence. Brides today are not afraid to push boundaries when it comes to reception and centerpiece décor. They are more than willing to take their guests to the next level with eye-popping presentations that produce "ooohs" and "aahhhs" long after the day has passed.
"Florals and décor are quickly becoming the most important part of the wedding," says Sunny Ravenbach, owner of White Lilac in Costa Mesa, CA. "In the past, florals could be considered as an afterthought," she continues.
But that's no more. Danielle Rothweiler of Rothweiler Event Design in Verona, NJ, agrees. "Florals are more than just centerpieces and bouquets. They've become a bigger part of weddings because they are part of each piece of décor."
Options can seem overwhelming at first, but we've gathered some insight and ideas to help.
WHAT'S TRENDING
Exploring and experimenting might work for some, but the current prevailing tastes are romantic, along with creating a timeless experience.
Celebrity event planner and SIGNATURE BRIDE expert Slomique Hawrylo of Carpe Diem Events, Glendale, CA, says "timeless décor, and a 'royalty style' in tablescape design are fueling the current scene." Furthermore, she highlights that couples are designing with more of a balance in mind, referring to visual impact when planning floral arrangements.
Rothweiler adds floral trends are keeping with the organic and relaxed vibe, even with the most formal affairs. "Garden inspiration is really big right now," she says.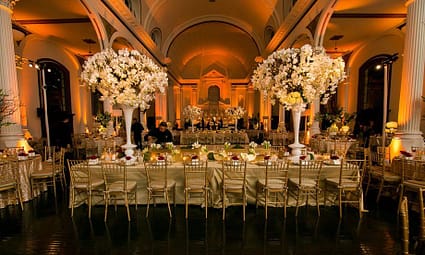 YOUR SIGNATURE STYLE
As you keep your personality at the forefront of the décor, don't get overwhelmed by wedding photos found on social media.
"Brides should be very careful not to go too crazy on Pinterest," says Rothweiler. "Use them as inspiration only."
Choosing your favorite season for available flowers, your color choices and the ambience you want to impart are other aspects to consider before you meet for a floral design meeting.
Adding to that inspiration is the very real importance of price point. Ravenbach cautions to take into consideration that budgets for florals and other decorative elements have increased, and in many cases, the décor budget supersedes other areas such as music, venue and catering.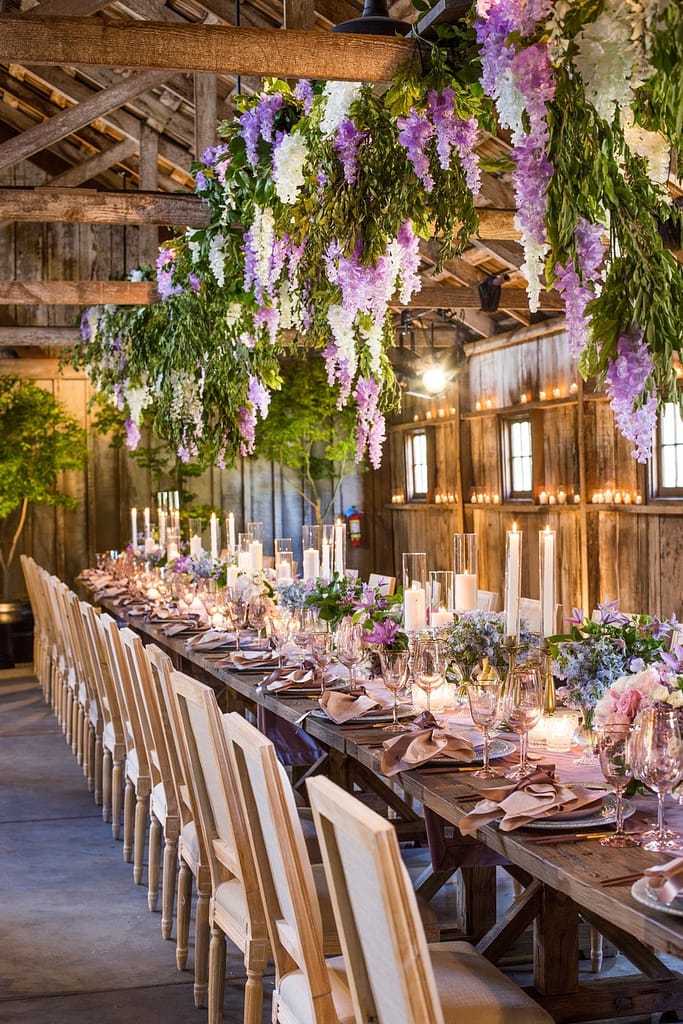 MORE THAN VASES
Incorporating non-floral elements, like metallics, chandeliers, hanging crystals and candles to the table décor can add to the overall vision.  Mixing the organic with the inorganic opens a marvelous path for interesting textures, furthering the design aesthetic.  It's all about multidimensionality.
Remember, the tablescape is the focal point of the reception, creating atmosphere and setting the tone. Hawrylo advises expanding the design to include linens, place settings, mirrored tables and customized tabletop stationery to provide a luxurious experience for your guests.
Work with your designer to be sure that all the elements flow and that one detail isn't overshadowing others. The design is meant to be carried out throughout the entire venue space. Some of the more trending décor include lavish, tall centerpieces, floral walls and floral table runners. The concepts of suspended floral and chandelier installations are always in style.
"Couples wanting to provide an over-the-top WOW moment for their weddings are using these over the dance floor, sweetheart tables and ceremony gazebos," says Hawrylo.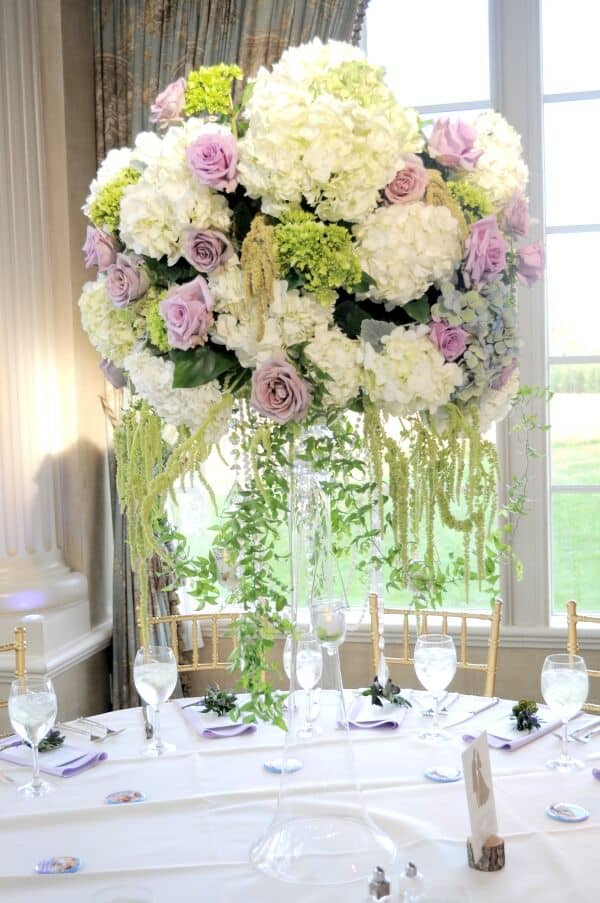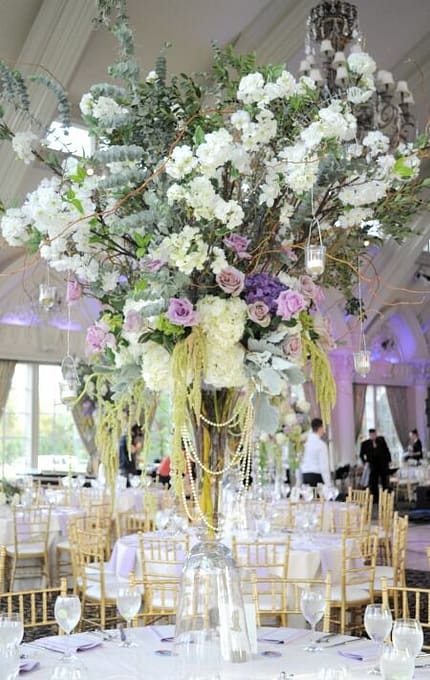 ONE MORE TIME
The practice of repurposing — using certain floral arrangements at the ceremony and the reception —  can be tricky when it comes to time and logistics. Rothweiler recommends discussing this upfront with your planner and floral designer, as this adds another matter in an already structured day.
Whichever way you decide to bring forth the floral vision of your dreams, recognize that in working closely with your planner and florist, your venue will be transformed into show-stopping elegance that will be remembered for years to come.