It's summer and

you

know what that means: it's officially swimsuit season!
Even with getaways and pool parties canceled this year, who can resist a new bikini or one-piece? We may not be traveling far, but you still want to find the best swimsuit for your body type—even if it's just for a selfie. These swimsuits, designed by Black swimwear designers, are perfect for lazy afternoons in the backyard or lounging poolside at home.
Where to Find Swimsuits for Black Women
With many stores closed during the pandemic, shopping online for the perfect swimsuit can be a bit intimidating. Fit and cut are most important when buying a new bathing suit. You want to be sure to select a shape that will accentuate your body type.
"Shopping for bathing suits in general can be tricky, but now that stores are beginning to re-open and fitting rooms will remain closed, online shopping is deemed more accessible. When we talk about swimsuits that are fashionable and flattering, knowing your body type will help you become a better online shopper," says fashion and beauty expert Denise Caldwell.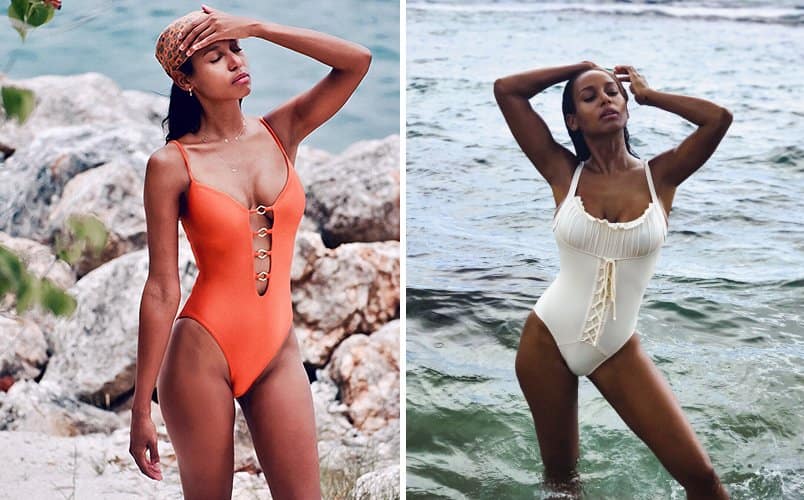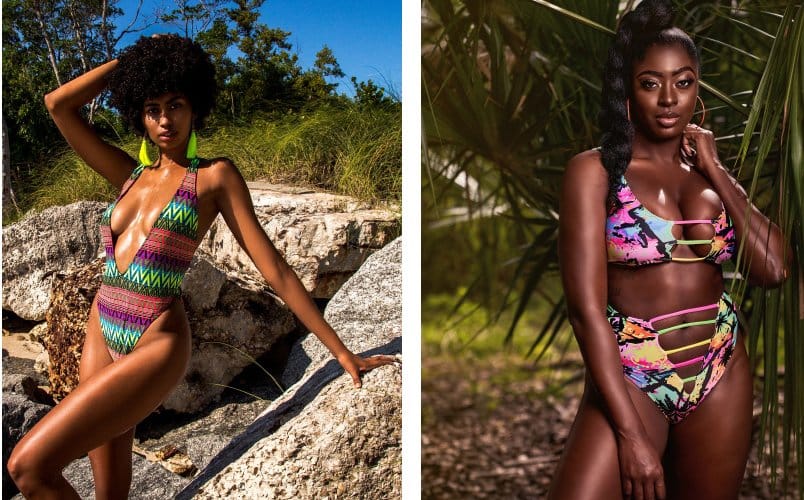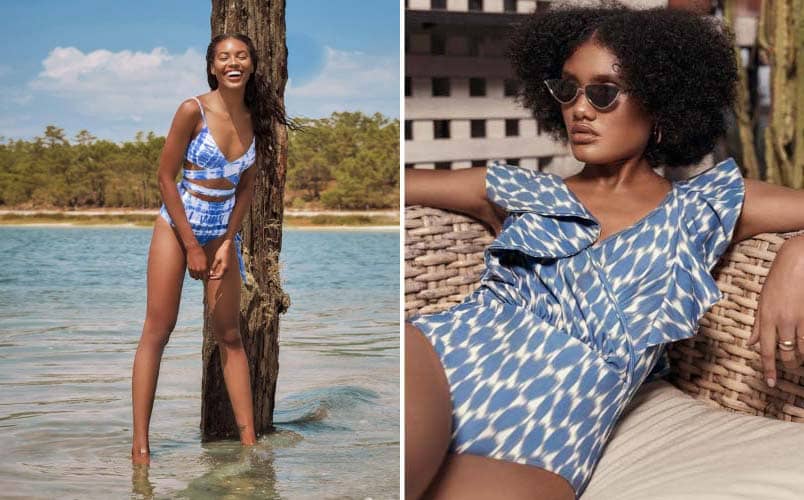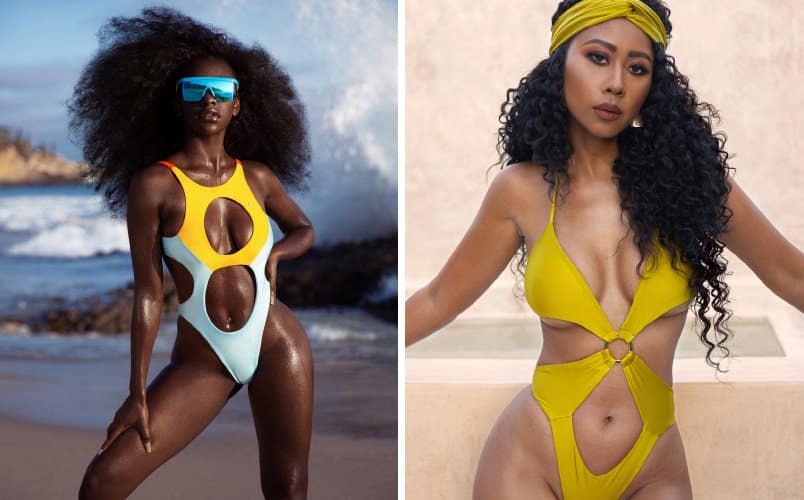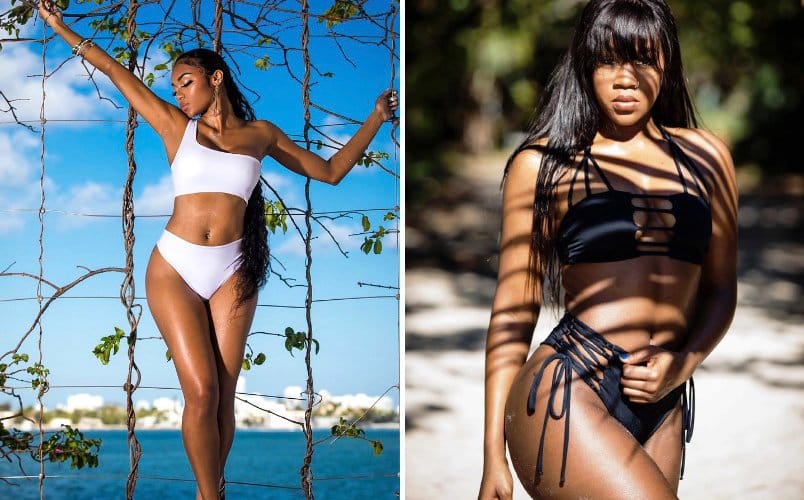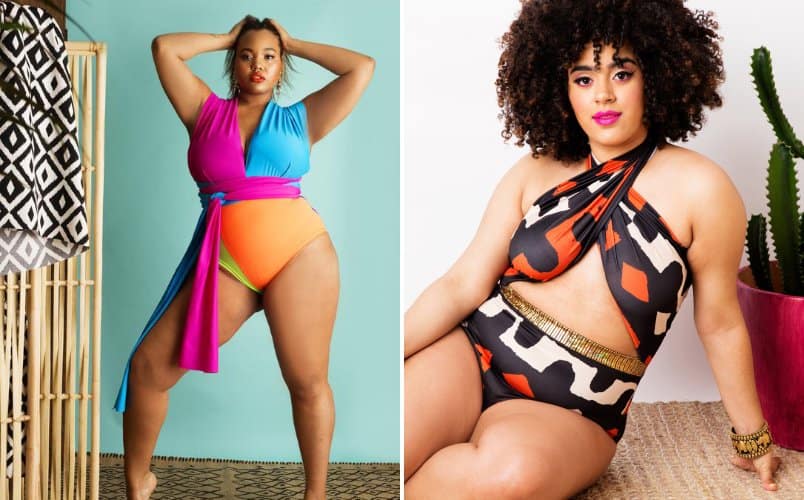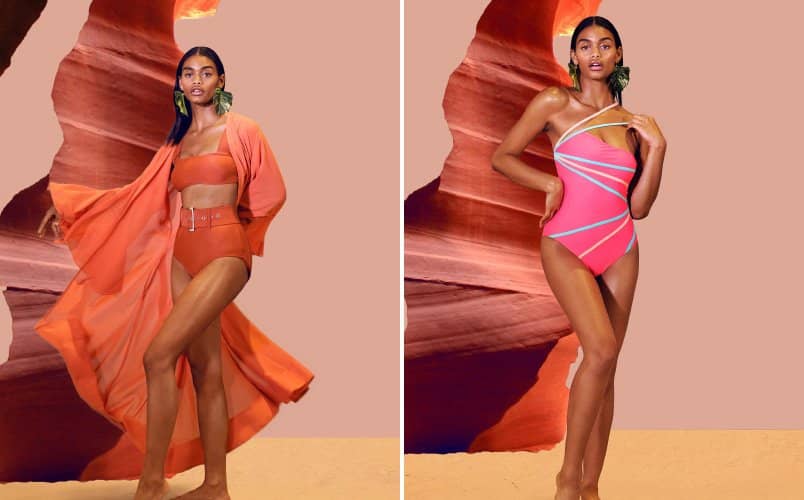 How to Choose the Best Swimsuits for Your Body
Not sure how to complement your body shape? Choosing a flattering design is often the most difficult when choosing swimsuits for women. Caldwell says to ask yourself what you want to accentuate and what you want to conceal. Then, pick one of your favorite assets and play it up "big time." Choose two of your least favorite body areas and focus on concealing them.
"For example, whether you are petite, straight, athletic, tall or curvy, and the boobs and thighs are the shape issue, you can select a fabulous one-piece with a coordinating body scarf or sarong," says Caldwell. "Choose a fun print; just make sure to balance with a simple scoop neck and back to create a streamlined silhouette and a slimming neckline. Also, choose straps that are about 2 inches wide to balance the upper body of arm, shoulder and neck." If you have a larger chest, Caldwell says to focus on brands that use bra sizing for their swimsuit tops, since those are most likely to fit you properly and minimize the bust area. 
Silhouette is also important when selecting the shape of your bathing suit. "Different styles work best for different bodies," says Caldwell, who says there are four common body types. If you carry your weight in these areas, here are a few tips from Caldwell on how to select a swimsuit while shopping online:
Body Type: V-shape or inverted triangle: broader through shoulder, narrow through waist to hip 
Swimwear Solution: The traditional halter top is an open neckline that will dissect your body in the broader areas and create some curvature within your figure. With the bottom you can choose a brief, high-cut, thong or short. I suggest a brief as it is complimentary on all body types and helps to give you a nice derrière shaping.
Body Type: Bell Shaped: thicker waistline and abundant hips area
Swimwear Solution: Look for styles that have a fitted bodice and a pleated skirting so that your waist is the focal point. Think of a peplum top, which cinches in your waist and conceals your ample hips and bottom. This style is great for Black women. It highlights the thinnest part of the waist and makes the hips and bust appear smaller. 
Body Type: The Vase Shape: equally curvy in chest size, hips and thighs (an extended hourglass shape)
Swimwear Solution: The width and placement of the shoulder straps and an open neckline will draw the eye up and out, creating a more feminine, hourglass look. Also, color-blocking creates an optical illusion and helps create a slimming silhouette of a curvier shape by emphasizing your waist as a small focal point.
Body Type: Athletic or Boxy Shape: straight line through the shoulders and hips
Swimwear Solution: Select a bikini top that is built more like a bustier than a bra—something with an underwire and small adjustable strap. For the bottom, choose a waistband brief, sort of like a waist belt. The emphasis will be on the relative smallness of your waist rather than the broad shape of your stomach and back. You can also try a high-waisted bottom. It covers just as much as a normal swimsuit, but it's sexier and more chic than your normal cover-up.  
What about color and pattern selection? With so many designs out there, choosing the right pattern and print will not only make a fashion statement, but it can also flatter your appearance.
"If your waist, hip and shoulders are all about the same width, you want to create curves," says Caldwell. "Horizontal stripes can actually be a 'curve creator' for slender figures. If your figure is a bit curvier, stripes can still be your slimming BFF. Choose a more angular stripe, as it will dissect your curves and create a contrasting silhouette that can contour and reduce your curves." And for both body types, Caldwell says when it comes to the width of the stripe, use the two to three finger rule on how wide your stripes should be, so it doesn't overpower your figure.
The next time your hunting online for the hottest swimsuit remember to check out these styles from Black swimwear designers. "Celebrate your size with joy and don't forget your mask and some form of sun protection!" adds Caldwell.