When most people think

about rolling hills and endless wine sampling, they immediately picture Napa Valley in California. While Napa is without a doubt a wonderful wine destination, wine lovers will rejoice in knowing that a whole world of wine exists overseas. Portgual wine being the perfect oasis for a wine lover.
That's right! To experience whites, reds, rosés or green wines (but more on that later), you should book your next trip to Portugal, a country whose history of winemaking dates back to the Roman Empire. Portugal's unique geography, climate and soil conditions make it an ideal location for producing high-quality wines, and in recent years, Portugal has gained popularity among honeymooners who are looking to experience distinct tastes that are not available in the States. Portgual wine being a truly unique experience for a wine lover.
Here are the most famous wine regions in Portugal and where to eat and stay nearby.
Alentejo region
The Alentejo is a large, flat region located in the heart of Portugal, with a warm, sunny climate that is perfect for growing grapes. The region is also famous for its traditional cuisine, which often features hearty dishes such as stews, casseroles and grilled meats. Visitors to the Alentejo can sample its wines at one of the many local wineries or at a restaurant that specializes in traditional regional cuisine. But rest assured, for the red wine lover there are unparalleled blends of several Portuguese grape varieties that allow for the production of full-bodied red wines.
Consider staying at Pousada Castelo Alvito, an elegant hotel in a 15th-century castle, for some quiet and relaxation. Because the property is within the hills, couples enjoy the intimate time they can spend with each other without the hustle and bustle of a larger city. Plus, the fact that the building has been classified as a National Monument since 1910 means you are not only seeing Portuguese architecture but staying in it.
Vinho Verde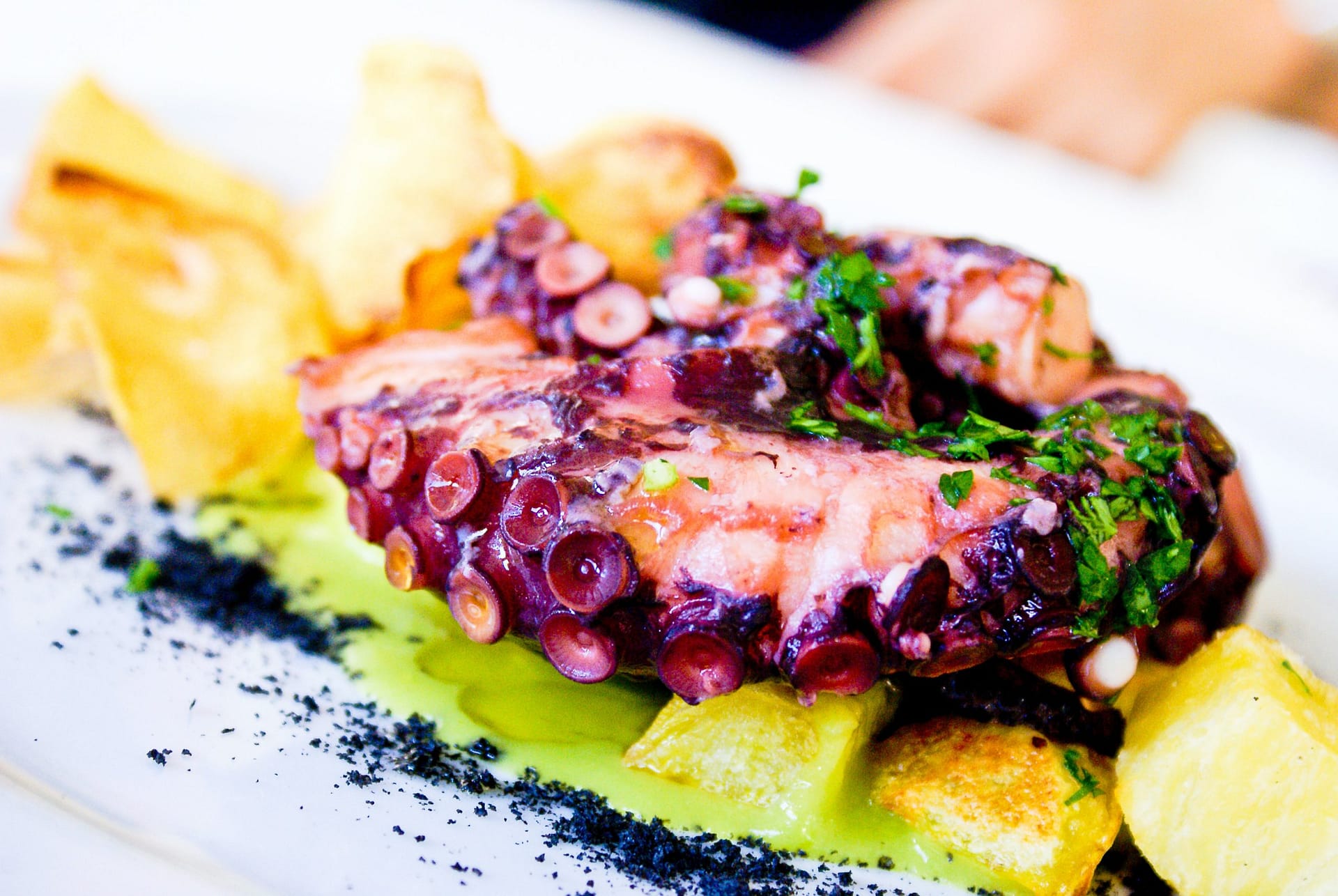 Located in the northwest of Portugal and bordered by the Douro Valley and Trás-os-Montes wine regions, the Vinho Verde region is famous for its production of light, crisp and refreshing "green" wines. In reality, Vinho Verde is a really light white wine made from a blend of grape varieties, including Alvarinho, Loureiro and Arinto. And what goes well with white wine? Seafood, of course! Foodie couples will especially love trying local dishes such as grilled sardines, octopus and clams that are synonymous with this area.
Douro Valley
Maybe your significant other is less into fuller-bodied wines and prefers dessert wine. If that's the case, you need to take them to the Douro Valley, a stunning wine region located in the north of Portugal known for its production of Port wine. This region is surrounded by terraced vineyards, making it one of the most picturesque wine regions. Because the Douro River runs through the valley, the region has the ideal conditions to grow grapes and produce quality wines, especially on the sweeter side.
For a romantic visit, you and your partner need to stay at Octant Douro, an outstanding hotel surrounded by gardens, green corners and two outdoor pools offering amazing panoramic views of the Douro. What could be better as you sip Port wine? For couples who want to mix relaxation with adventure, there are a number of well-known Port wine producers, including Taylor Fladgate, that have been making Port wine since 1692. Enjoy a warm, homey meal at Veladouro for some authentic Portuguese food from Praia do Pinhão.
Lisbon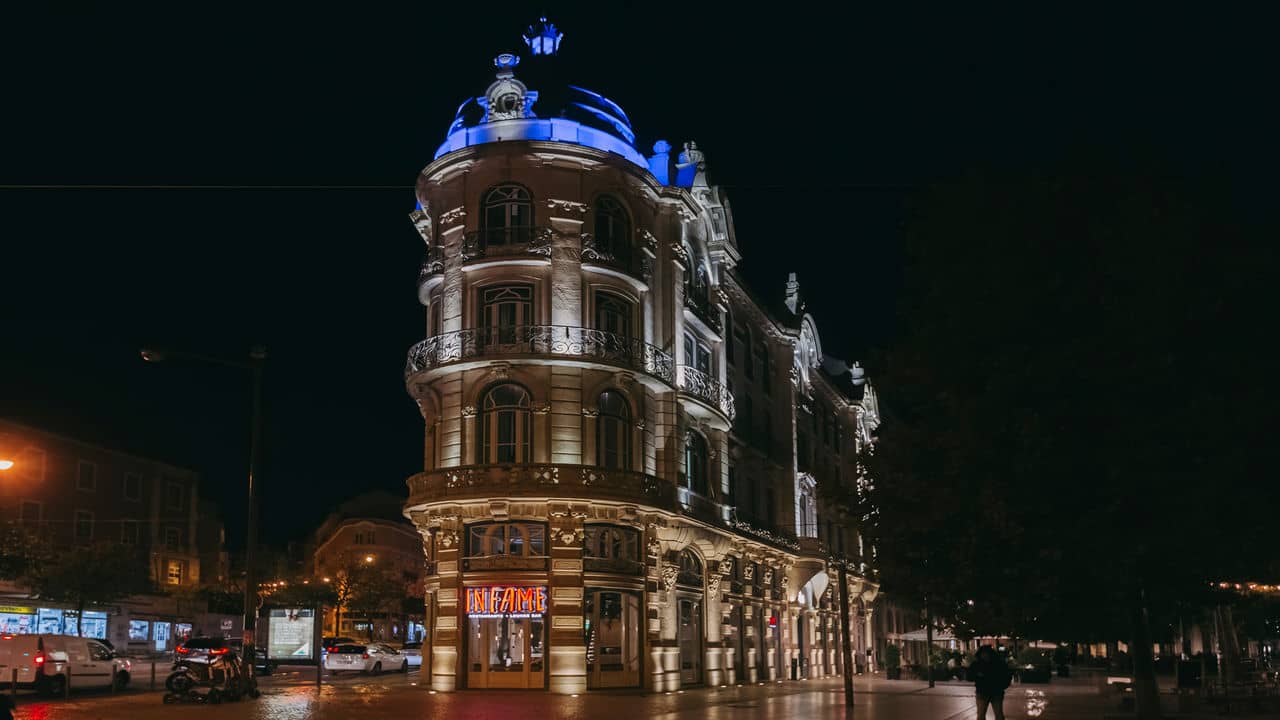 You can't go to Portugal without going to Lisbon, the country's capital, which is home to a vivacious gastronomic and beverage scene. To truly experience the wonders, couples are encouraged to stay at the luxurious 1908 Lisboa Hotel located in the heart of Lisbon's historic district. Given the location and its connection to the rich history of the country, it offers a diverse range of Portuguese and international cuisine. Plus, the hotel has a well-stocked bar and wine cellar, featuring an extensive collection of local and international wines, and a team of experienced sommeliers who can help guests select the perfect wine to complement their meal.
Portugal offers wine lovers a wide variety of regions and styles to choose from, making it the perfect getaway or honeymoon destination. There truly is something to suit every taste and budget—all that's left is to book your trip today.