When it comes to an amour-filled trip abroad, couples, honeymooners — and even those who've already hit their silver anniversary — all flock to European cities with good reason: Tons of history and charm, rich cultural immersion and scrumptious culinary experiences. The "biggies" like Paris, Rome and Barcelona all get high marks for posh accommodations, luxe spas and unique experiences, but discerning travelers are skipping these bigger hubs in favor of a less expected, romance-fueled trip. These are our favorites right now:
KOTOR, MONTENEGRO
Maybe one of Europe's and the Adriatic Coast's best-kept secrets, Kotor has always kept itself that way. The small city sits in a strategic, protected position that helped it and its wealthy merchant families thrive during the Venetian period. Today, you can walk its tiny streets and gawk at the stately mansions they built as a sign of their wealth. The fortified town walls that protected their riches seem obsolete today, but now offer up a romantic way to see the city and Boka Bay from a bird's eye view. Speaking of the bay, one of the best ways for couples to explore Kotor and the small towns that line the coastline is by jumping on a private speedboat. A stop at Our Lady of the Rocks is a must for photo opps, as is a stroll through nearby Perast, where you can stock up on local products — everything from crafts and jewelry to delicious cured meats.[/vc_column_text]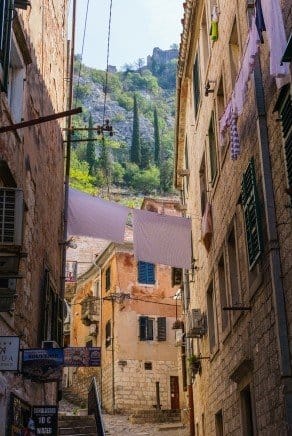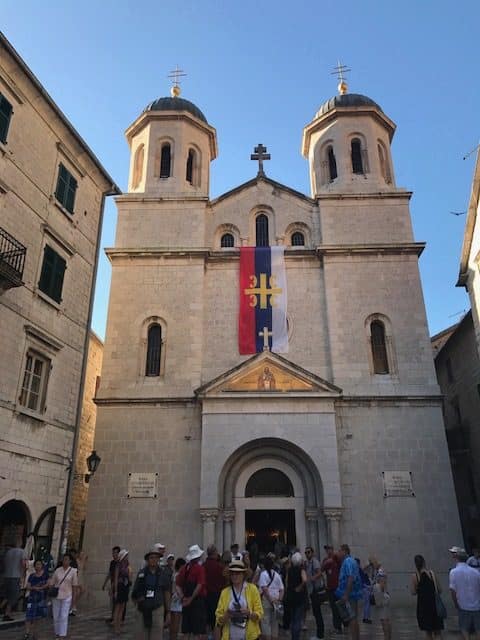 Visitors looking for fuss-less luxuries will find it by staying at Regent Porto Montenegro, part of Porto Montenegro, a new, glamorous property built around a marina full of superyachts with tons of high-end shopping. Here, you can enjoy the Regent's impressive pool during the day, check yourself into the on-site spa's hammam for some R&R and spend your night eating al fresco at the nearby top-notch restaurants like Byblos (Lebanese mezzes) and One (coastal cuisine with a party atmosphere). For a quiet couple's dinner right on the water, check out Restaurant Galion for some of the freshest, simplistic seafood you'll ever taste, or get in a rental car and drive to Verige 65 for its views and sophisticated wine list.
PORTO, PORTUGAL
Though Lisbon and nearby Sintra are entry points for travelers to Portugal, a stop or stay in Porto is a fantastic opportunity to enjoy one of the country's most vibrant cities — and possibly geek out over your shared love of Harry Potter (more on that soon… .). The allure of Porto, beyond its rich history, is its position in Port production and its proximity to the Duoro Valley, a short road trip and a must for any vinho-enthusiast visitors of the region. Spend your day in town gawking at the Church of São Francisco, the Porto Cathedral, or Santo Ildefonso, or leisurely walk through the Bairro da Ribeira and then over the Luis I bridge for some of the most fantastic views of the city. For lunch, grab a bite at the lively Majestic Café, a charming Belle Époque era restaurant that has retained every ounce of its charm — the afternoon tea service is also a great way to experience it if you'd like to cuddle up together after the lunch rush has passed. You can pass the rest of a day sipping Port at the Cockburn's tasting room and Port cellar, known as the Cockburn's Port Lodge. And since there's a good chance one (or both) of you may be a Potterhead, there's truly something special you can only see in Porto: Livraria Lello, the awe-inspiring bookstore visited by J.K Rowling that influenced the Hogwart's staircase in the popular series of books and movies.
Once you're ready to rest your heads, look no further than Hotel Infante Sagres,
a boutique hotel where a 19th century manor vibe meets contemporary cool in the best possible way. Travelers to Porto also appreciate the grand dame of city lodging at the Intercontinental Porto – Palacio das Cardosas, where posh rooms meet the restored elegance of a former palace. When it comes to grabbing a great bite, you'll also find plenty of luxe options like Camafeau, but a no-frills meal is really the best way to experience the local cuisine. Our pick: Zé Bota, an intimate spot where love notes and all kinds of notes, really, adorn the walls on pieces of wood from wine crates. It's here you'll find one of Porto's excellent displays of bacalhau, Portugal's famed white fish.
AVIGNON, FRANCE
Known as the City of Popes since it was where Popes lived during the Avignon Papacy, prior to the Vatican, Avignon is a lesser famed city stop on the routes of many honeymooners or couples retreats in Provence. Nearby Aix-en-Provence gets a lot of this region's glory, but Avignon is packed to the brim with charm, and a somewhat quieter, more relaxing vibe. The walled city — cars drive through the same ramparts used in medieval times — is full of tiny, windy cobblestone streets to hold hands and get lost walking around. Start your time in Avignon by visiting the Palais des Papes and get a glimpse into former papal life — or just climb to the top for fantastic views. Or, make the trek up to Rocher des Doms, a hilltop park and vista point boasting one of the most enchanting views and photo opps for you and your love. When it comes to good eats, France never disappoints, but trying some of the regional dishes of Provence should be your priority. We love La Fourchette and Les 5 Sens and for romantic dinner dates, and the more casual Fou de Fafa for a more casual bite.
For accommodations, it's hard to imagine a more intimate spot than La Divine Comedie, a hidden mansion and private garden with five suites conveniently located in the center of the city. The impeccable service and attention to detail by caretakers Gilles and Amaury, who worked to restore the property with heirlooms and antiques from their families, are immediately apparent behind the property's giant gate. It's beyond this gate that you'll find an urban oasis full of giant oak and Cyprus trees, plenty of areas to relax and hear the white doves — kept in a cage on the edge of the property — singing. In summer months, a sophisticated saltwater pool is a great way to beat the heat. Regardless of season, perfectly curated rooms, each with their own theme and historic maps that line the walls throughout the home's large salons offer great respite after a long day of seeing Avignon and all its authentic je ne sais quoi charm.