Post-pandemic travel is

back in full force, and the multiyear backlog clogging the waiting lists of traditional venues has plenty of brides culling the guest lists and inviting their closest friends and family to gorgeous locales around the globe for unique destination weddings.
Whether you're looking for sunny ceremonies on the sea or winter wonderlands in the mountains, a lodge in Africa or a palace in Thailand, we've gathered some of the most exquisite and exclusive venues around the world for dazzling weddings, large and small.
Asia
Europe is hardly the only continent with swoon-worthy palaces. If you want to realize your royal dreams in a less expected way, one of the most unique and romantic venues you'll find is on Thailand's Phuket Island, where the stately Sino-Portuguese architecture of the former governor's palace has been reclaimed and reimagined as Blue Elephant Phuket. The authority on Royal Thai cuisine, considered the most elevated gastronomy of Thailand and prepared with the most exacting standards, Blue Elephant now operates several esteemed restaurants internationally, but the lush grounds and gorgeous palace of the sprawling Phuket property offer the most exquisite venue for a remarkable wedding with an unrivaled menu. It's also within walking distance from historic Phuket Town, perfect for bonus photo ops.
Africa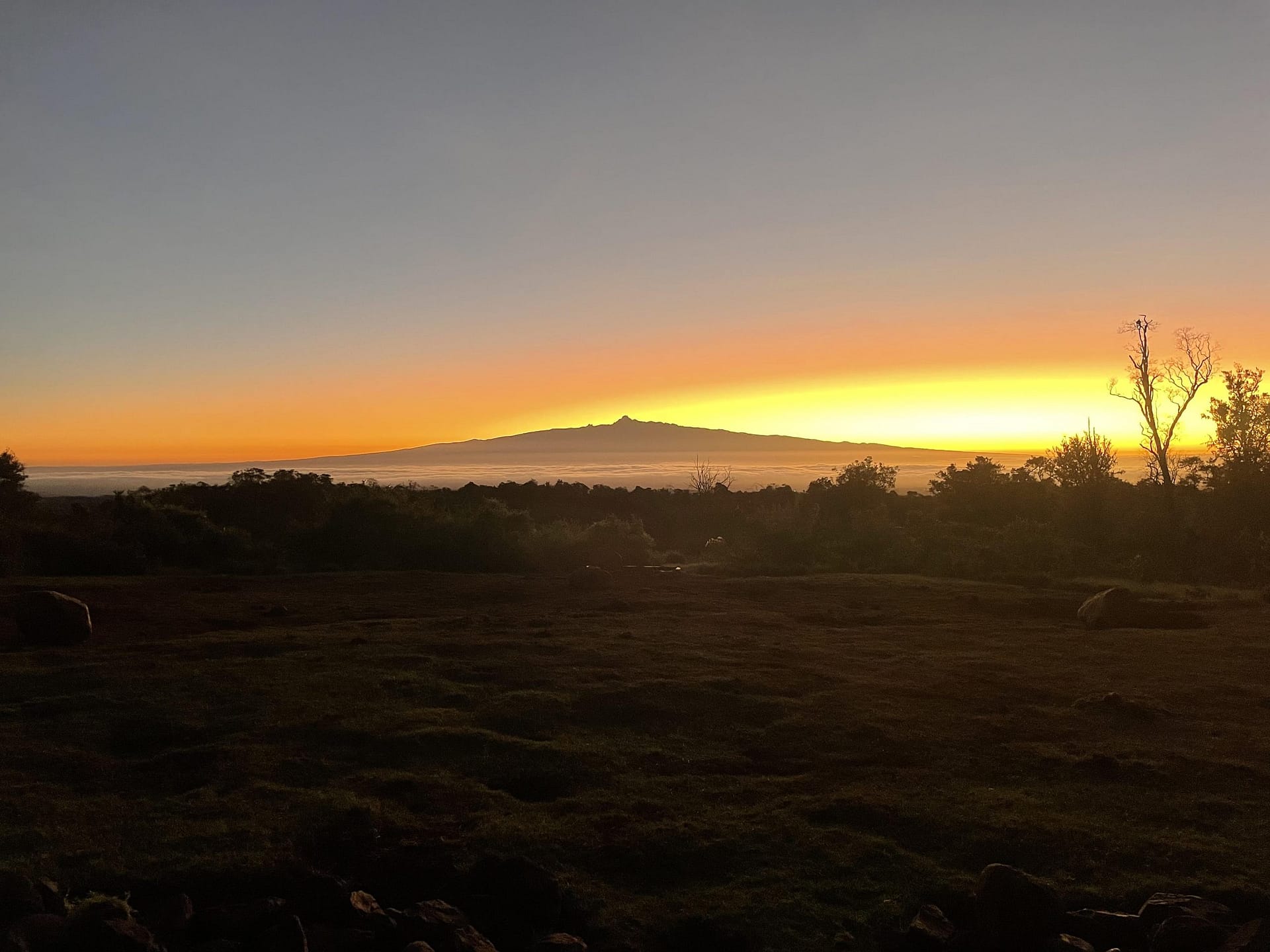 Your special day is typically the one day in your lifetime when it's almost universally acceptable to say it's all about you, but if you're looking for a truly unforgettable experience that also has a positive impact on the planet, Kenya's Rhino Retreat will take you deeper into nature and closer to wildlife than you'll find at safari camps. Owned and maintained by Rhino Ark, a charitable trust formed nearly 25 years ago for a single project and now impacting wildlife and communities around the nation, this intimate lodge is perched on a secluded mountaintop in Aberdare National Park, where wildlife (including elephants and cheetahs) visit the retreat's watering hole daily. It's right next to the lodge, and large windows ensure uninterrupted views from nearly every room. There's no website for this private lodge, which sleeps eight, but it can be booked by inquiring with Rhino Ark directly.
Australia
If you're big fans of both beach and beer but still prefer a proper venue, the newly opened Shelter Brewing offers a soaring facility directly on the coast of Busselton, Western Australia, which is located just off the entrance of the record-setting Busselton Jetty. Over a mile long, it's the Southern Hemisphere's longest timber-pile jetty, jutting straight into Geographe Bay and featuring one of only six underwater observatories in the world at the very end. If your group is small enough, consider conducting your ceremony at the tip of the jetty (there's a nostalgic train for those who don't want to make this trek in heels) before heading back to Shelter Brewing for your celebration. Aside from the brews and catering from the facility's restaurant, Shelter offers memorable enhancements like a live oyster shucking station, vibrant candy bar and ice cream shop service.
North America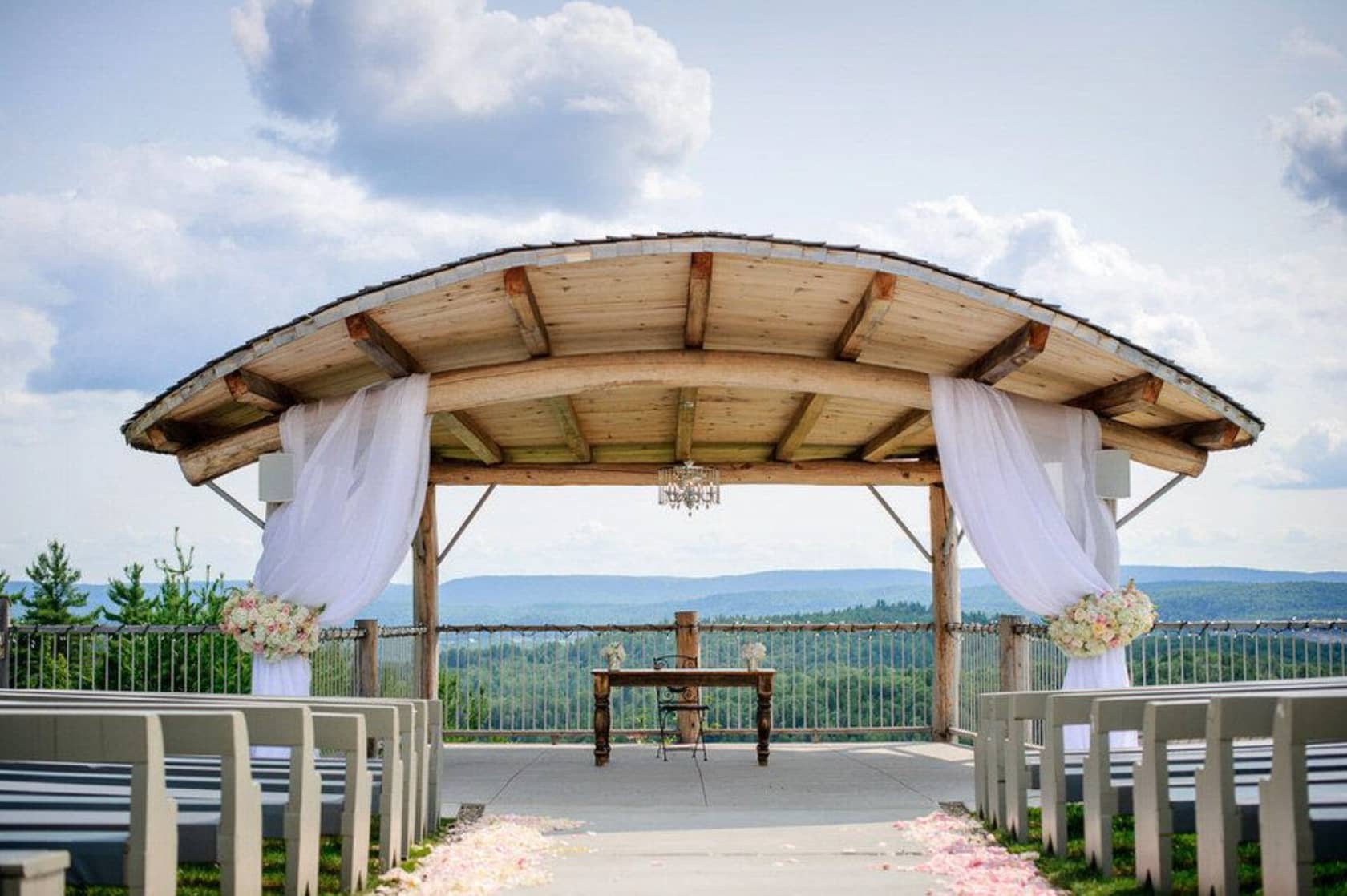 Just 30 minutes from Canada's capital city but completely immersed in the natural bounty of Quebec, Le Belvédère offers a cliffside venue overlooking the Gatineau Hills (technically not mountains, but certainly the mountaintop vibe you're hoping for). Breathtaking in all seasons, this venue supports weddings of up to 200 guests, and it includes overnight use of the three-suite guesthouse and access to the bridal suite for wedding day prep. Located in the picturesque village of Wakefield, there's also plenty of area accommodation for those who don't want to travel back to Ottawa after the main event, not to mention the five-suite Wakefield Grand just 10 minutes away and available exclusively to guests of Le Belvédère couples. A wedding coordinator, parking attendant and décor assistance are also included, but it's the setting that steals the show and makes this one of the most beautiful venues in all of Canada.
Europe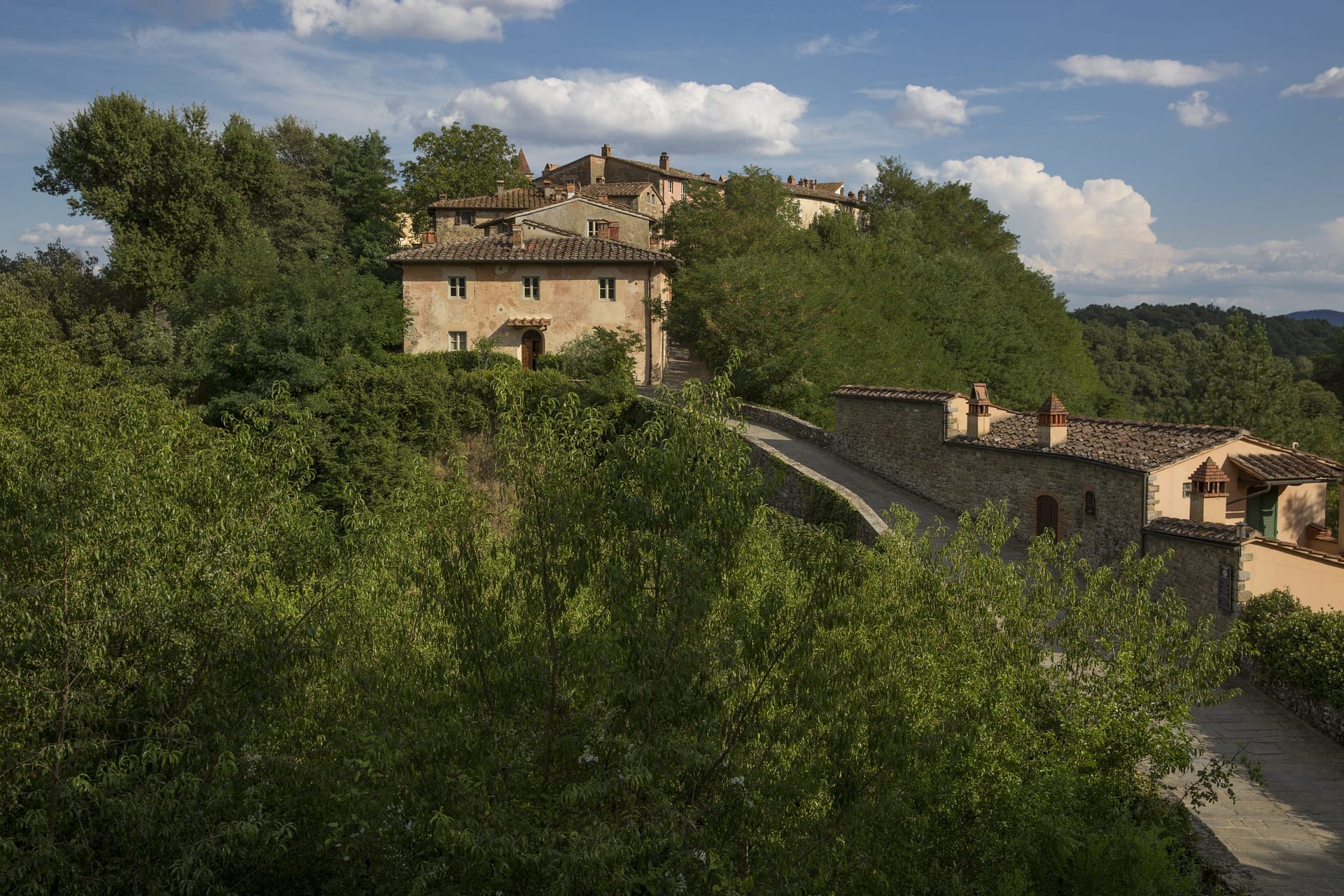 When only an Italian winery in the hills of Tuscany will do for your timeless wedding, Il Borro has no competition. In Arezzo, Il Borro is not just a venue, or even just a winery, but an entire preserved, centuries-old hamlet that will house your guests between events across the enchanting property. For your ceremony, reception, rehearsal and more, choose from stunners like the charming village square, the formal Italian garden below the pink palazzo, and several terraces and private pools throughout the hamlet, the entirety of which can be reserved exclusively for your celebration for the duration of your stay. The Relais & Châteaux member property is further elevated by the award-winning wines produced on this completely organic estate, where you'll also find a spa, horse stables and enough enviable vistas to last a lifetime.
Caribbean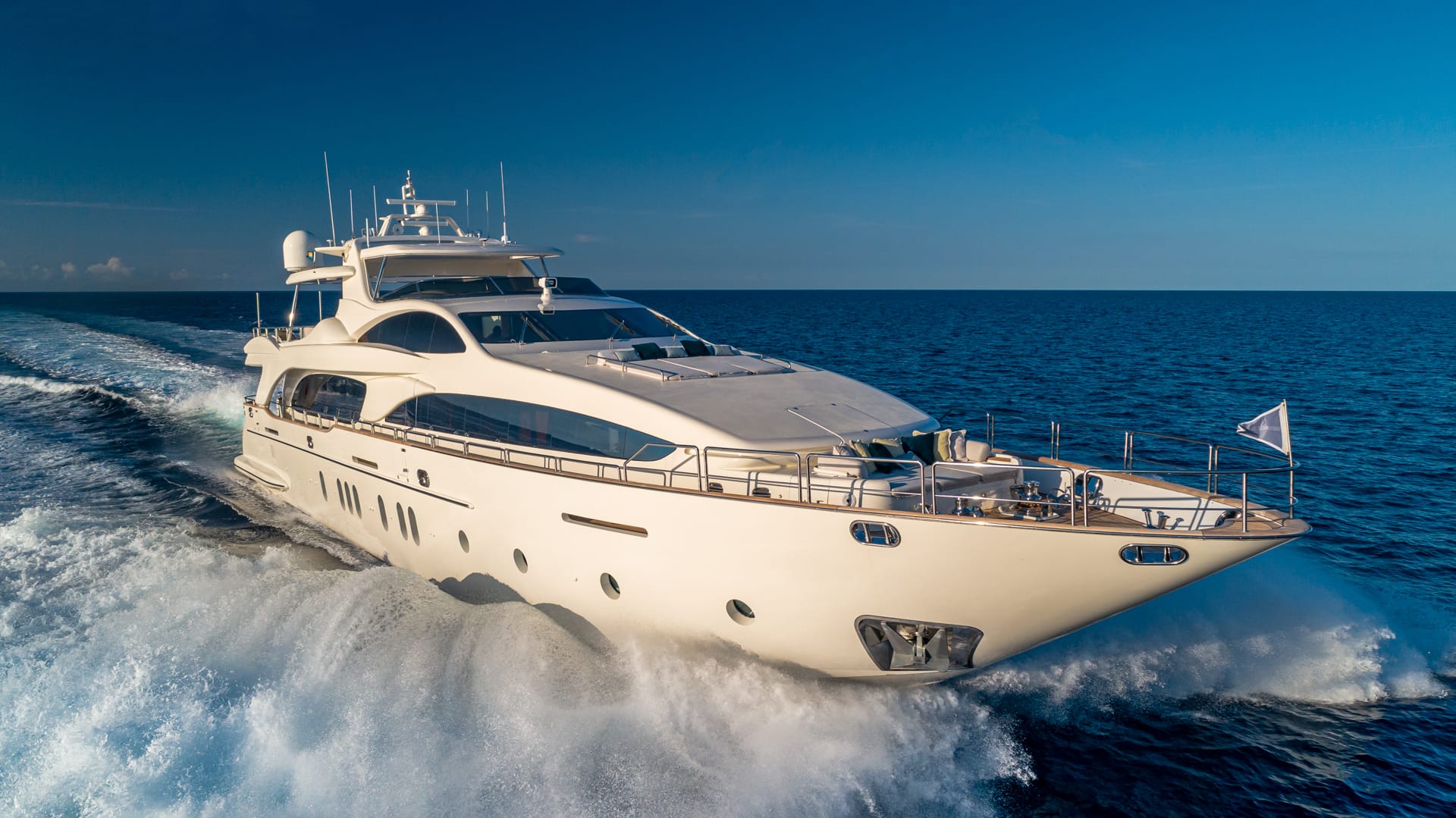 If you're a fan of Below Deck or its many spinoff franchises, you've likely seen a wedding or two take place on a super yacht sailing some gorgeous coastlines and islands. To score one of these beautiful boats for your Big Day, you'll need to charter one through a broker, like Denison Yachting, and you'll want to select one large enough to handle your guest list. Keep in mind that most yachts can accommodate no more than 12 guests at sea, but there are workarounds for larger wedding parties, like hosting your ceremony while still docked, then setting sail after your extra passengers disembark. If you want to host your wedding on a secluded island beach or anchored in front of a gorgeous Caribbean backdrop, though, you'll need to trim that list to fit aboard. Yachts like Sweet Emocean, available for charter through Denison, are accustomed to hosting fully customized events, like intimate wedding ceremonies, and you may even run into your favorite Below Deck yachties, like Gabriela Barragán, who continue to work on charters off camera.