Wedding

flowers

can truly

transform your venue space and turn your Pinterest dreams into a reality. Whether you choose to go grand with extravagant installations or opt for subtle touches, your flowers will oftentimes be the spotlight in your décor. From color to composition, texture and beyond, we polled some industry experts to share their top flower trends when it comes to wedding flowers in 2023.
"For 2023, you will begin to see more combinations of silks with fresh florals in wedding designs. With the high demand for wedding flowers, limited supply and increased costs associated with purchasing fresh flowers, more florists will incorporate high-quality silks in their final looks. Another trend is more clients will want a huge statement piece with florals, adding an additional wow element to their ceremony or reception, such as a flower wall or even a truss design covered in fresh and silk flowers." — Meisha Pigford, Dream Celebrations
"2023 couples are known for making statements. These statements are often found in elaborate installations, tabletop décor and immersive elements for their guests, like stylized corridors and statement bars. However, you won't likely find these statements around every corner. Couples are making savvy decisions and intentionally prioritizing wow factor moments that tell the story of the event while conserving in areas that aren't as important for them." — Bron Hansboro, The Flower Guy Bron
"An increased focus on the environment post-pandemic is a huge flower trend for 2023 and beyond. This sentiment is being echoed in couples' desire to have a smaller footprint, whether that is through sustainable catering, digital invitations, seasonal florals or a desire to utilize local vendors. Couples also want to reuse florals as much as possible, whether they are moved from ceremony to reception mid-cocktail hour or donated to retirement homes or nonprofits dear to their hearts so the blooms can continue to be enjoyed." — Nora Sheils, Bridal Bliss
"Bringing texture and calming fragrance botanicals gives visual interest to a bouquet. From baby blue eucalyptus and ferns that can create an extremely earthy look to dried lavender, many options bring a gentle ambience to your special day. Add succulents or other interesting foliage plants for an organic look and feel. This could be an oversized bouquet or structures made from lush greens and florals." — Jacqueline Vizcaíno, Tinted Events Design and Planning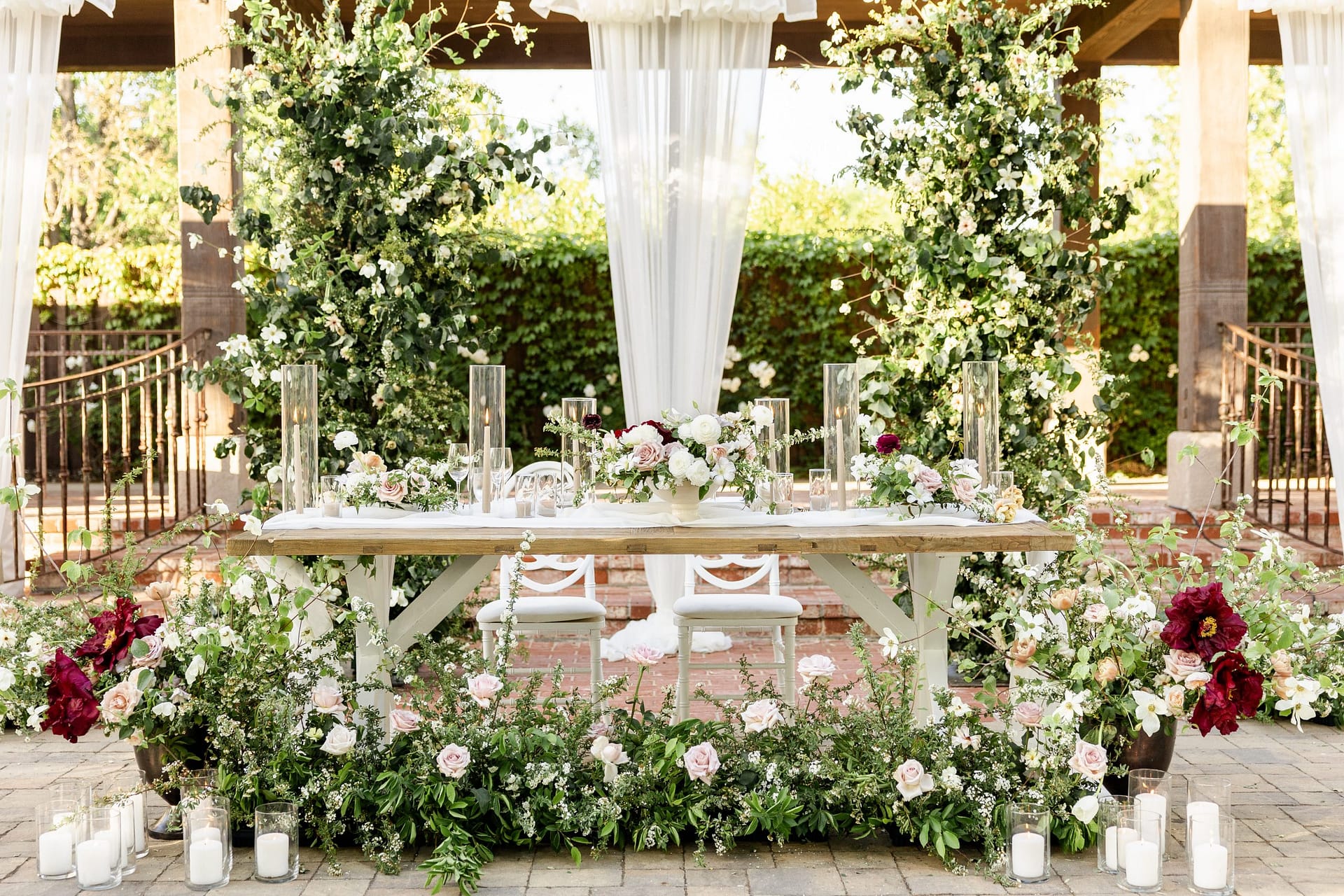 "Couples have been pushing the envelope on what it means to create a true wedding experience. This year, we are seeing floral designs that vary in theme throughout the entire wedding space. This means that pre-ceremony spaces are uniquely different from the ceremony space, cocktail, reception and after-party rooms/spaces. For example, a couple may opt to start guests off with a whimsical and ethereal entrance with light florals and ikebana-style designs for their pre-ceremony and cocktail spaces, and then change the entire vibe to dark and moody for their reception with a mix of deep-toned florals, orchids and moss." — Deliece Knights-Barnett, Dhalia Events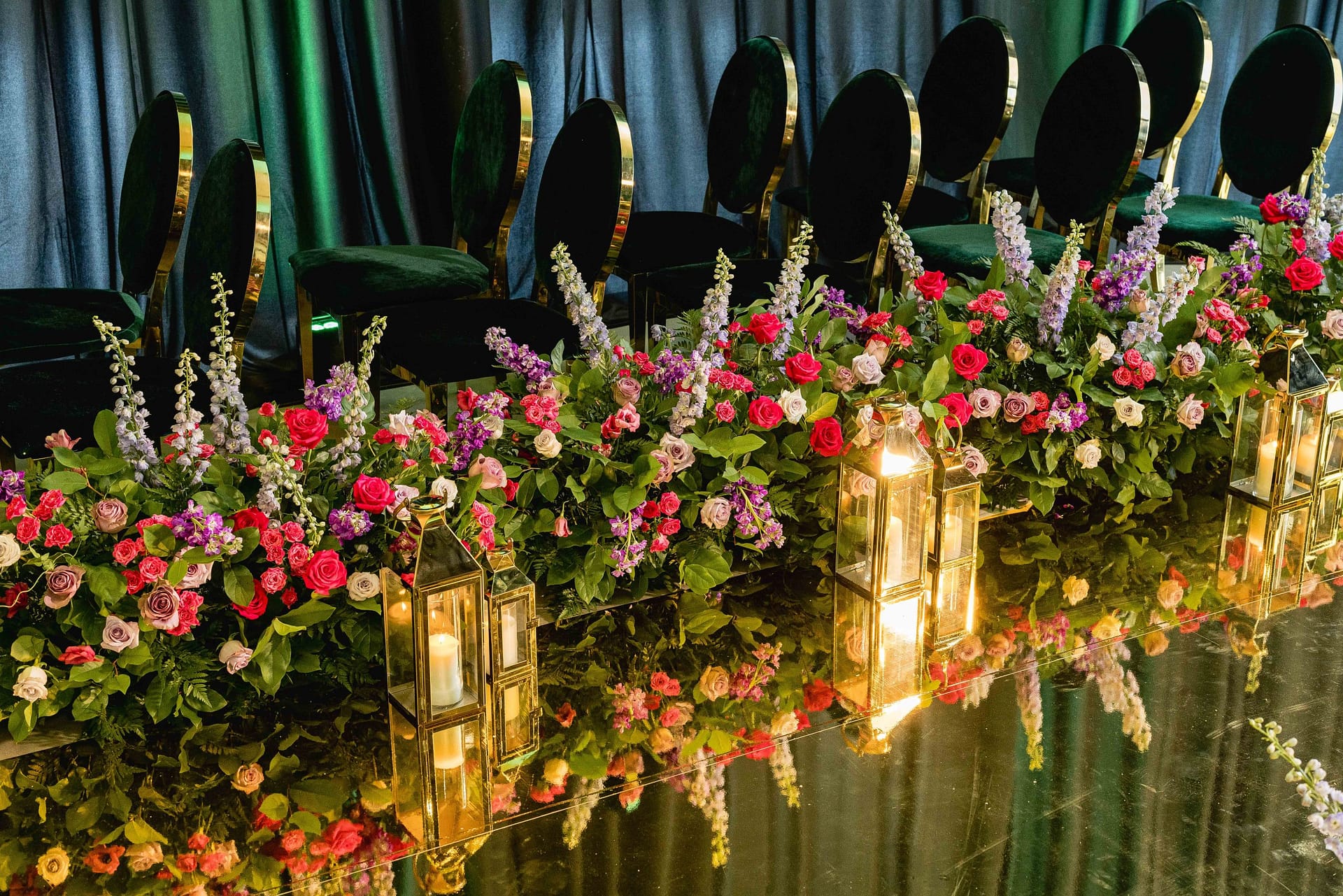 "Although the white wedding will be forever in style, bold colors are number one for what we will be experiencing in 2023. A mixture of bright, intense pinks, yellows, reds, blues, oranges and purples is making its way to the forefront. By creating this fabulously bright environment, you directly affect the energy of your wedding, and couples are gravitating toward that feeling. The use of unusual props on tables, such as fruits, art sculptures and objects such as books are also making a top-tier appearance with floral trends. Intertwining florals with these unusual props makes for very interesting floral pieces." — Christina Lovelace, Lovelace Designs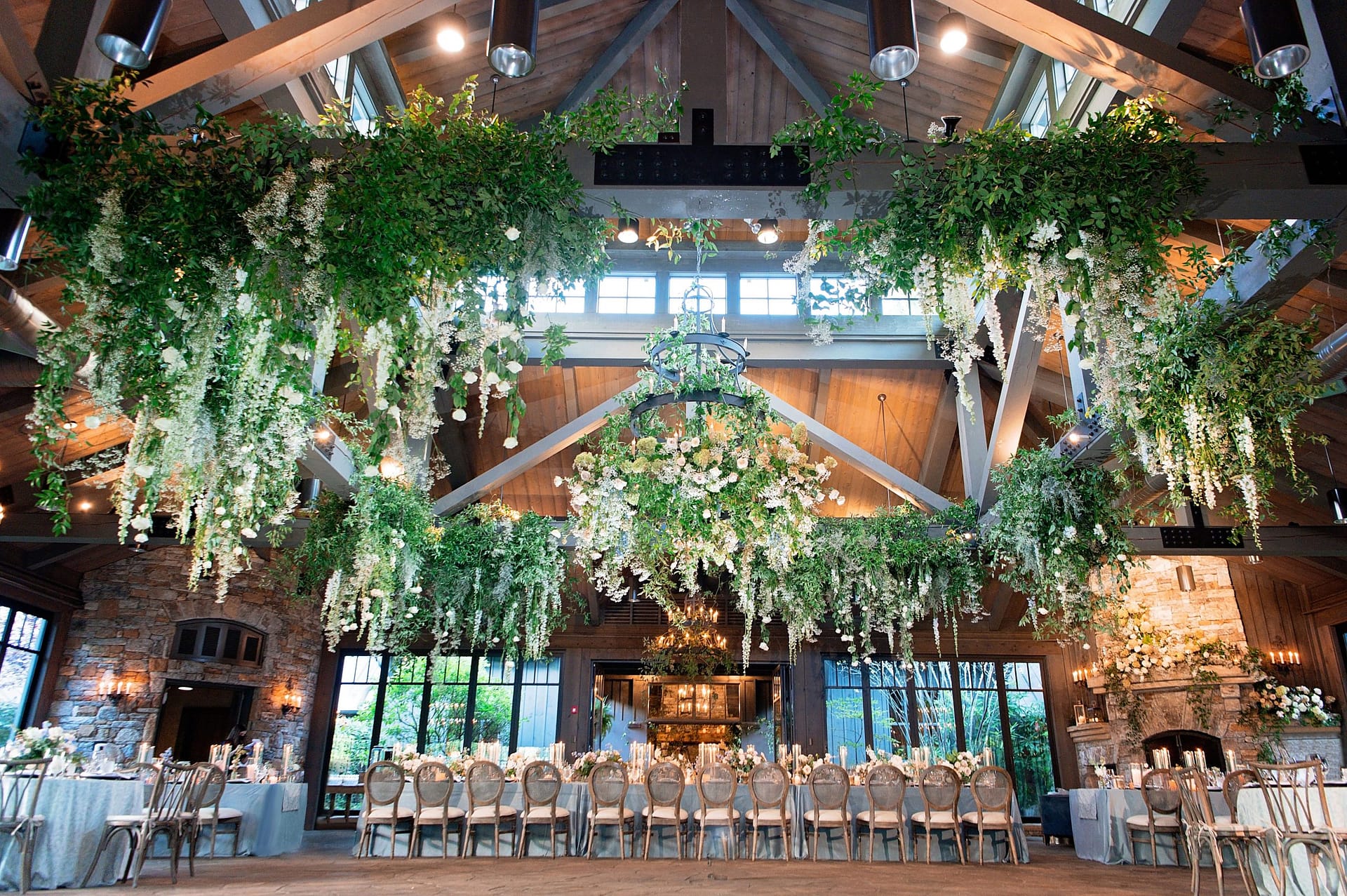 "Suspended floral arrangements are a decoration staple and statement piece for 2023 couples. Whether the installation is hanging above tables or the dance floor, creating a focal point through the flowers is captivating the hearts of our couples.
"As couples seek to embrace a relaxed, effortless aesthetic, planting or arranging floral meadows down the wedding aisle or surrounding the cake is an emerging trend in 2023. Although flowers around the wedding aisle are not new, planting individual stems to create a meadow aesthetic during outdoor ceremonies is rapidly gaining popularity. Combining maximalism and effortlessness creates an environment resembling a natural meadow and organic beauty. Like lining the aisle, surrounding a simply designed cake with numerous, loosely styled floral arrangements makes a focal point and decoration statement of the wedding cake." — Sarah Jobe, Twickenham House and Hall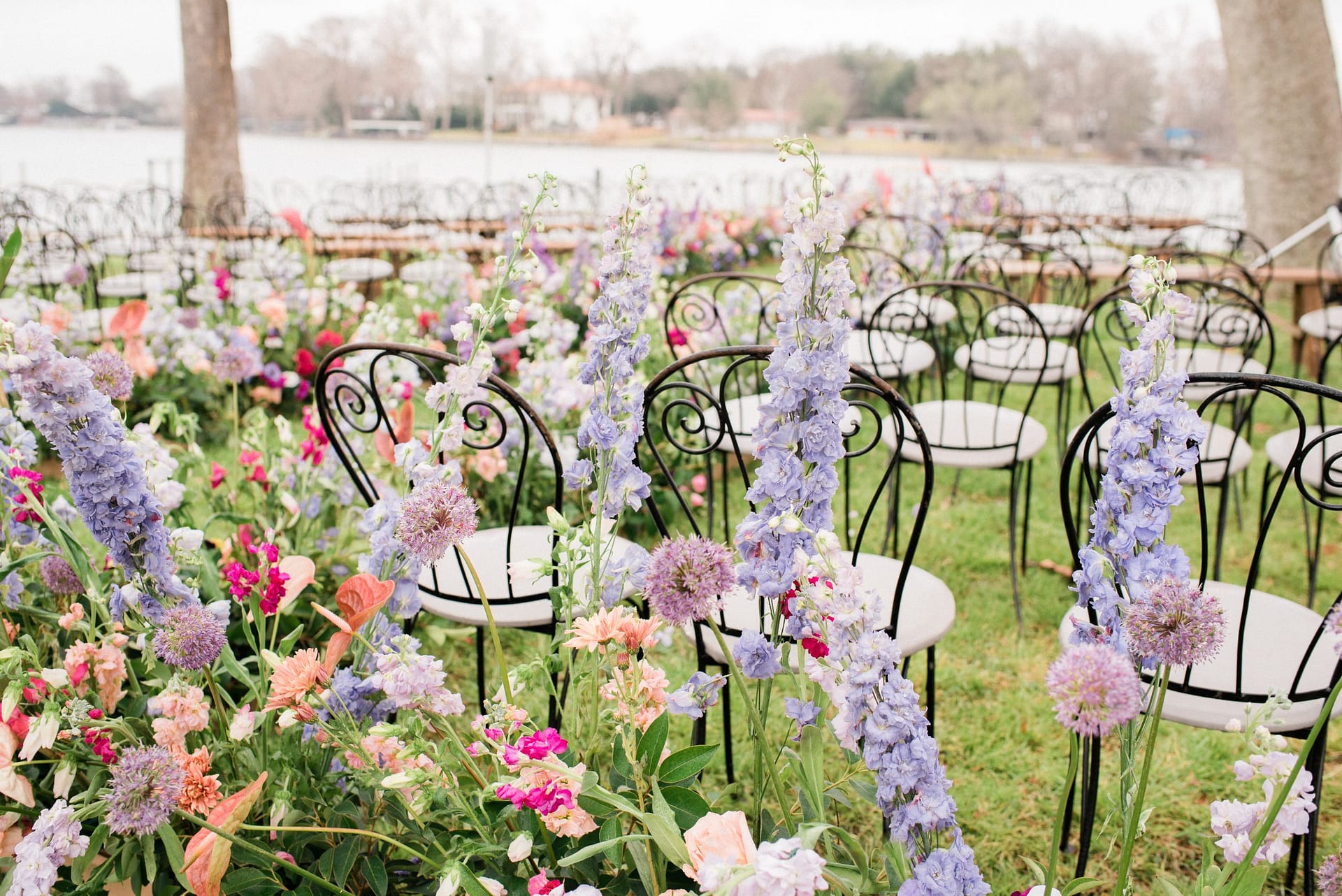 "One big floral trend that I have been seeing in 2023 is that brides are choosing to have smaller bouquets that are simpler in design. The bouquets are smaller but have impact flowers, such as garden roses, astilbe, ranunculus and anemones. I think brides have been influenced by English royal weddings in the past five years, in which royal brides have carried smaller bouquets." — Gina Lett Shrewsberry, Inspirations by Gina Floral and Event Design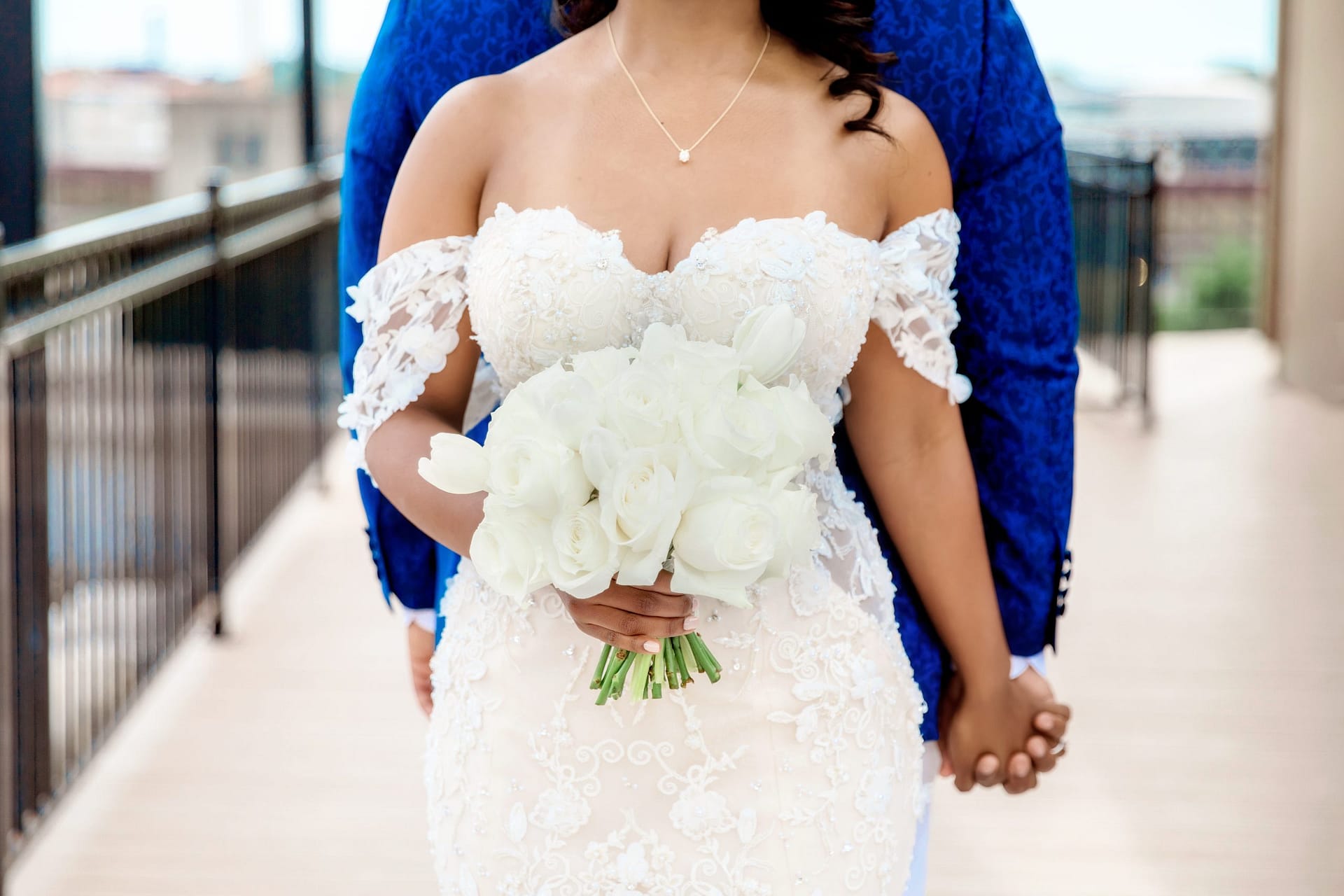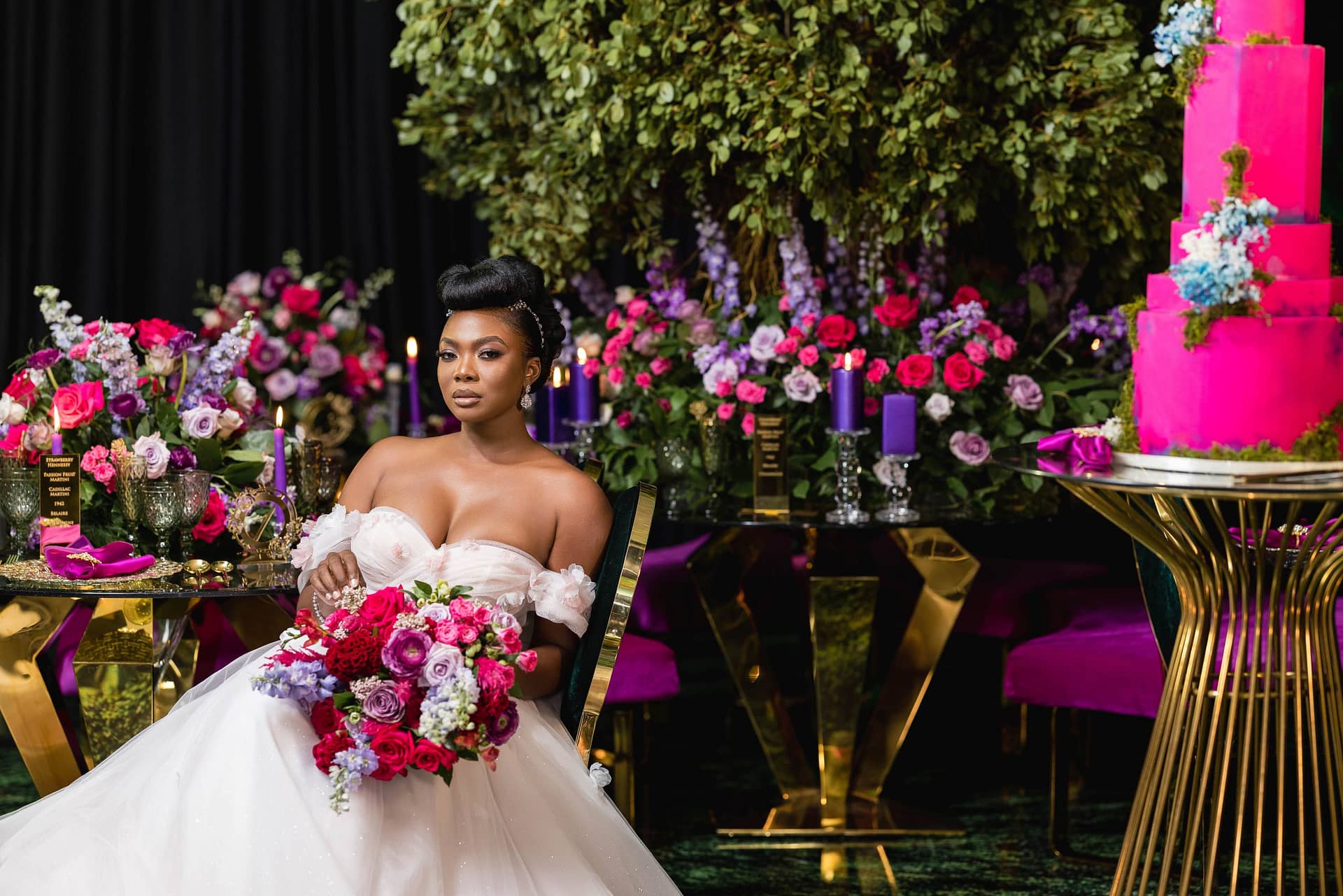 "Instead of going with the traditional large, round and very symmetrical arrangements, couples are looking at more modern designs that are a little abstract but can be conversation pieces for their guests as they enjoy dinner. Combined with an unconventional seating layout and an amazing food program, you can create an experience that your guests will never forget. At the end of the day, as a couple planning on getting married, it is OK to think outside the box with your floral choices." — Reytheda Jackson, Stohr-ee Events
Wedding florals can elevate any theme or design and truly take your vision to the next level. Not only do they serve as the perfect backdrop for your romantic day, but also they'll set the tone for your aesthetic, and everything else will follow suit.