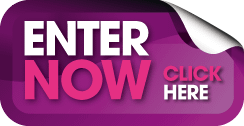 Has COVID-19 affected your 2020 wedding plans?
Enter now for a chance to win a virtual wedding and honeymoon package worth $10,000!
Over the past few weeks, we've heard from thousands of couples who've been forced to cancel or postpone their 2020 wedding. As a trusted resource for brides and grooms, we felt it was our responsibility to try to add a bit of positivity and hope.
Like many media outlets, we quickly produced articles and videos with expert advice and actionable tips.
Our founders and editors wanted to do more to help those affected. So, we decided to launch the LOVE CONQUERS ALL virtual wedding giveaway.
We've partnered with WebWed Mobile and several other brands to give a deserving couple a wedding package worth $10,000. Complete with everything from professional consultations to a virtual wedding with an officiant and an all-inclusive honeymoon!
How to Enter:

Sponsored by: