On October 1, 2022,

Thailand dropped

the last of its pandemic restrictions and reopened tourism to all.
In the near distance, couples could be heard rejoicing—after all, Thailand has long been a honeymoon destination for newlyweds who are craving an exotic getaway on the other side of the world.
If you have seen the Hangover Part II movie, then you know how revered Thailand is, especially the cities of Bangkok and Phuket. But, despite the mainstream popularity and diversity of these two locations, Thailand has other cities that offer newlyweds an unforgettable honeymoon experience. Case in point: Chiang Mai.
Chiang Mai City is often referred to as "Thailand's Rose of the North" and is the largest and most culturally significant city in northern Thailand. Located a little more than an hour's flight from Bangkok, it is the nontraditional, off the beaten path-type of honeymoon experience that you and your partner are craving. Whether you are into wellness, adventure, animal tourism, or food and wine, there's guaranteed to be something for everyone at this destination. Here's your ultimate guide to Chiang Mai. Don't forget to pack your elephant pants.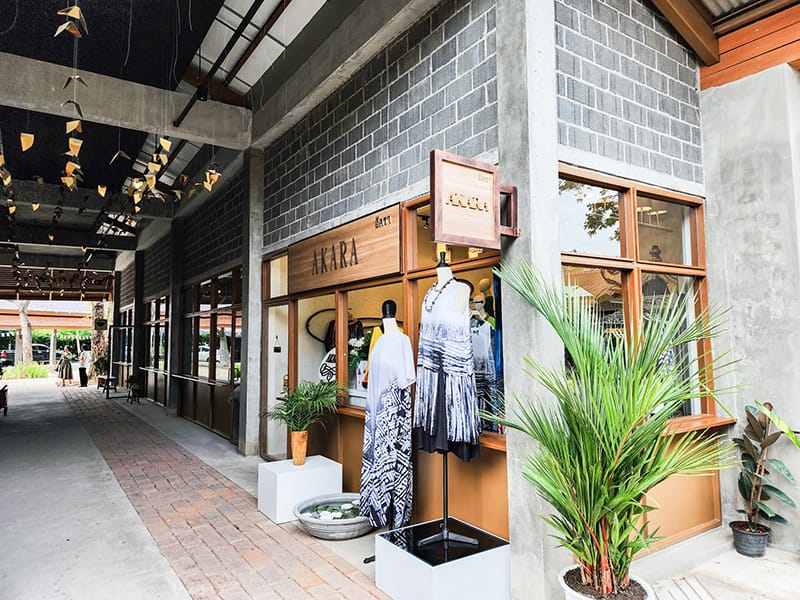 Explore the Jing Jai Market
If you've been or seen Bangkok, then you know how the roads are lined with street vendors serving food, snacks, beverages and crafts. Though Chiang Mai has its own night market and similar stalls, do not miss out on the Jing Jai Market, a weekend treat that produces locally sourced organic dishes, fruits and produce. Here, you can also sample Chiang Mai's most notable and loved dish, the Khao soi (a northern Thai curry) served with chicken and egg noodles. Though the dish can be found in nearly every restaurant in Chiang Mai, do not forget to taste an authentic version at the market.

Visit the Three Kings Monument
One thing that will make you and your partner feel like you have been long-term residents of Thailand is traveling by electric tuk tuks, three-wheeled, open vehicles that are inexpensive compared to traditional cabs and a local way to travel around town. Take one to the Three Kings Monument in the heart of Old Town. As the name suggests, the monument refers to the sculpture of the three kings—King Mengrai, the founder of Chiang Mai, and his two friends, King Ramkhamhaeng of Sukhothai and King Ngam Muang—an iconic symbol of Chiang Mai.

Indulge in an Afternoon Tea
If you are traveling during Thailand's Green Season (June–August, when it typically rains), then you and your partner may enjoy a quiet and cozy day accompanied with afternoon tea and pastries. 137 Pillars Hotel, a picturesque boutique hotel with 30 private and spacious villas, offers a decadent afternoon tea with at least eight tea options, scones, desserts, quiches and even Champagne. Speaking of indulging, try out one of the relaxing spa treatments at the Nitra Serenity Centre or take a dip in the (super Instagrammable) pool. With a day planned like this, who cares about a little rain?

Have a Meal at Artisanal Restaurant Blackitch
Thailand is a haven of curries, noodles, fried rice, mango sticky rice and fresh fruits. So, if you are traveling here, come hungry. If you've had enough of the deliciousness offered by street food vendors and want a farm to table meal, then visit Blackitch, owned by Chef Black, a trendsetting culinary expert whose dishes feature a combination of local ingredients and traditional northern Thai flavors. Though a small physical location, the menu changes by the day depending on what is foraged from nearby forests and seasonal produce. Pro tip: Do not forget to order the cocktails, and definitely book a table in advance.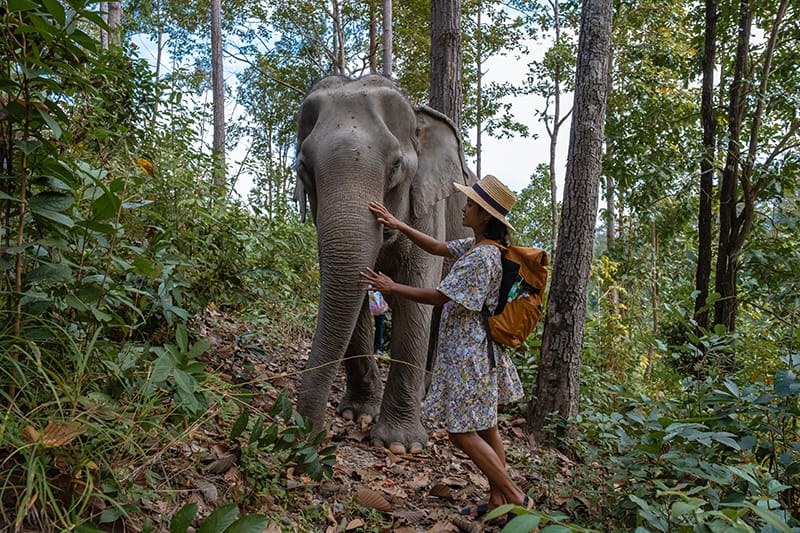 Visit an Ethical Elephant Sanctuary
Did you know the elephant is Thailand's official animal? If you've seen the endless elephant accessories sold in the markets or seen statutes across town, you won't be surprised that northern Thailand is also home to a number of ethical elephant sanctuaries, which let visitors observe elephants in their natural habitat from a distance without keeping the animals chained or entrapped. There are a number of ethical sanctuaries sprinkled throughout Chiang Mai that can be found here; visit these centers, feed the animals and have a local lunch to really learn about Thailand's most precious animal.