It may be the

world's most populous city with nonstop entertainment and attractions galore, but the vibrance of Tokyo is hardly the only reason to visit Japan for your honeymoon. It's by no means a skip, but there's more to explore outside the bustling capital. And thanks to Japan's seamless bullet train operations, it's quick and easy to reach these additional must-sees.
For a more intimate and diverse look at the culture and history of this island nation, head west to Japan's earlier capitals of Kyoto and Nara for two distinct honeymoon experiences that offer more mental and physical space to take in the country's bounty.
Big City, Smaller Vibe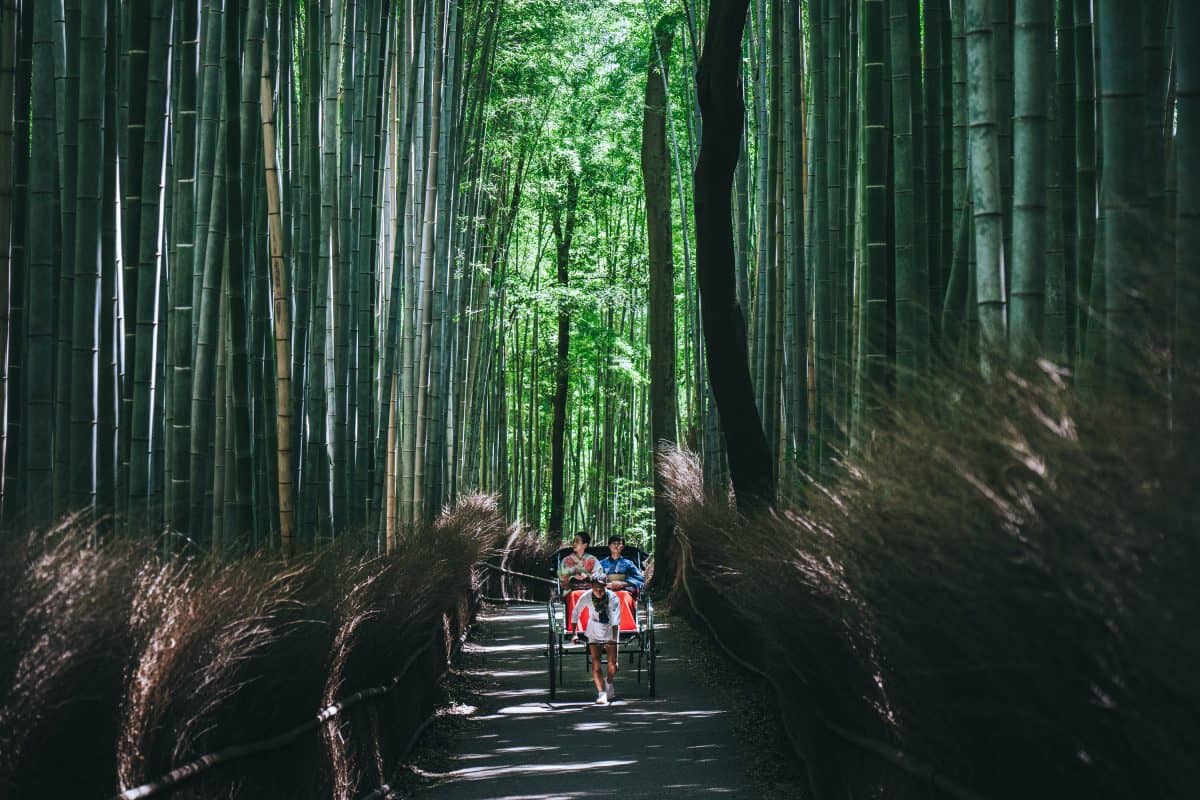 Just an hour and a half from Tokyo by train, Kyoto was the capital of Japan for more than one thousand years. Though it still holds a population of more than 1 million residents (a statistic shared by only nine U.S. cities) and is by no means small, the atmosphere is significantly calmer and more personal than in Tokyo.
Home to more than 400 Shinto shrines and 1,600 Buddhist temples, you can easily pack a visit with these alone. But we suggest you choose a few targets to avoid becoming overwhelmed by sheer volume and suffering from temple fatigue. The most famous is the Fushimi Inari Shrine, with its 1000+ vermilion gates. It's well worth visiting, but keep in mind that you'll find Tokyo-level crowds around the relatively flatter base. If you climb higher, crowds will thin considerably, and you may occasionally find yourself completely alone with the iconic orange arches and scores of stone foxes guarding the paths. If you can climb, do so, but wear comfortable sneakers and bring water. You'll need cash to buy anything from small shops along the ascent.
During cherry blossom season in early spring, and when the leaves have turned in fall, Kiyomizu-dera Temple is especially unmissable, offering sweeping views from a sprawling wooden terrace high above the surrounding trees. New couples will also want to seek out the separated stones in front of Jishu Shrine here. This shrine is dedicated to the deity of love, and finding your way from one stone to the other with closed eyes is said to bring luck in romance. Don't forget to take a drink from The Otowa Waterfall here, too. Divided into three steams at the base, one of them is said to bring a better love life (don't drink from all three—it's considered greedy).
There are plenty more top temples worth exploring, like Sanjusangen-do with its 1,001 statues of Kannon (often incorrectly referred to as the thousand golden Buddhas). Make time for exploring Nijo Castle, home of the first shogun during the nearly 250-year period of peace starting in 1603, and take a trip to Arashiyama Bamboo Grove for a peaceful and picturesque walk among the towering stalks. Look out also for less-touted temples like Shunkoin, where you can book private meditation with a Buddhist monk (in English) and experience the architecture and art more personally than you could at tourist temples.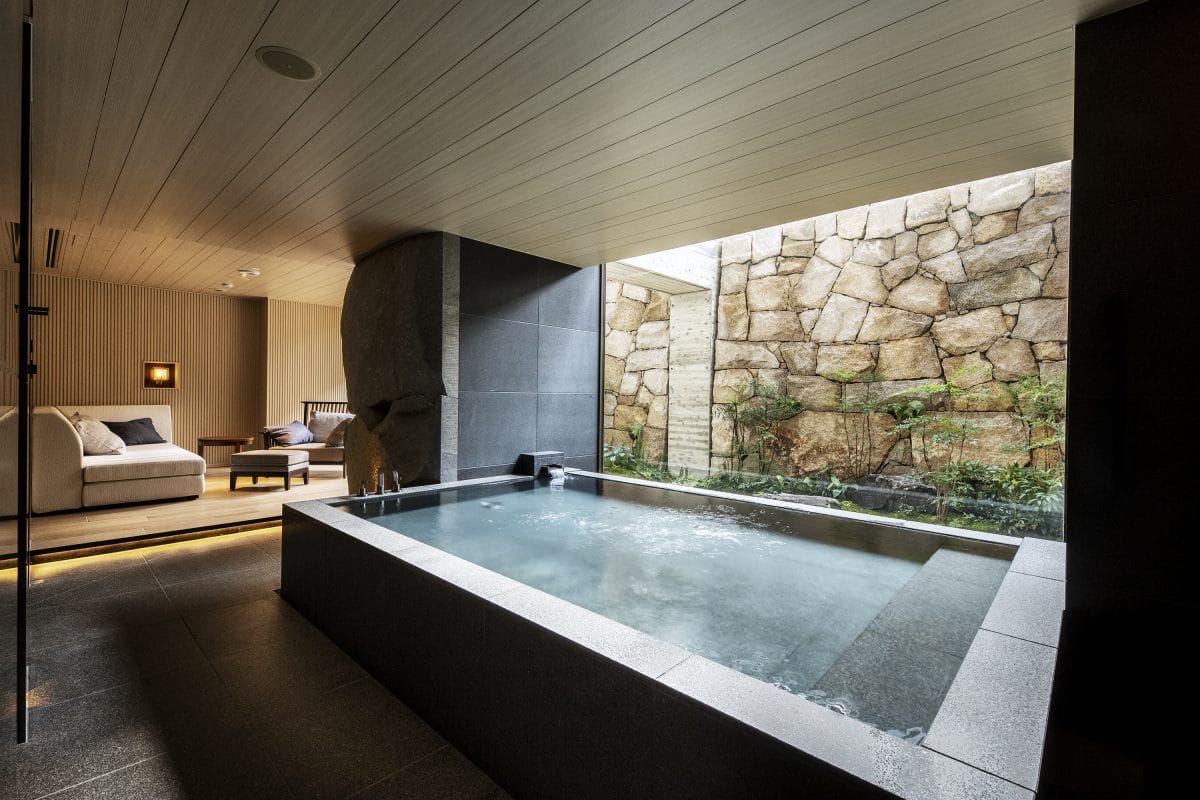 Hotel the Mitsui Kyoto is a five-star oasis directly across from Nijo Castle and an ideal escape for honeymooners looking for Japanese immersion with international amenities. Built on the site of the former Mitsui family house, the property recently opened in late 2020 but is still accessed through its monumental 300-year-old gate and is designed around a 14,000-square-foot garden and reflecting pool visible from nearly all of the property's hotspots, including the underground fitness center (through a glass ceiling below the water).
Book a private traditional tea ceremony here and explore the library of Japanese art, culture, and history titles in both Japanese and English, but spend plenty of time at the thermal springs spa. Reserving treatments is wise, but the natural thermal springs facilities are available daily at no charge and offer a spa-quality experience all their own. For the ultimate couples' indulgence, book a private onsen experience with your own thermal tub, garden, and fully stocked suite for an hour, or go all the way and reserve an onsen suite for your entire stay.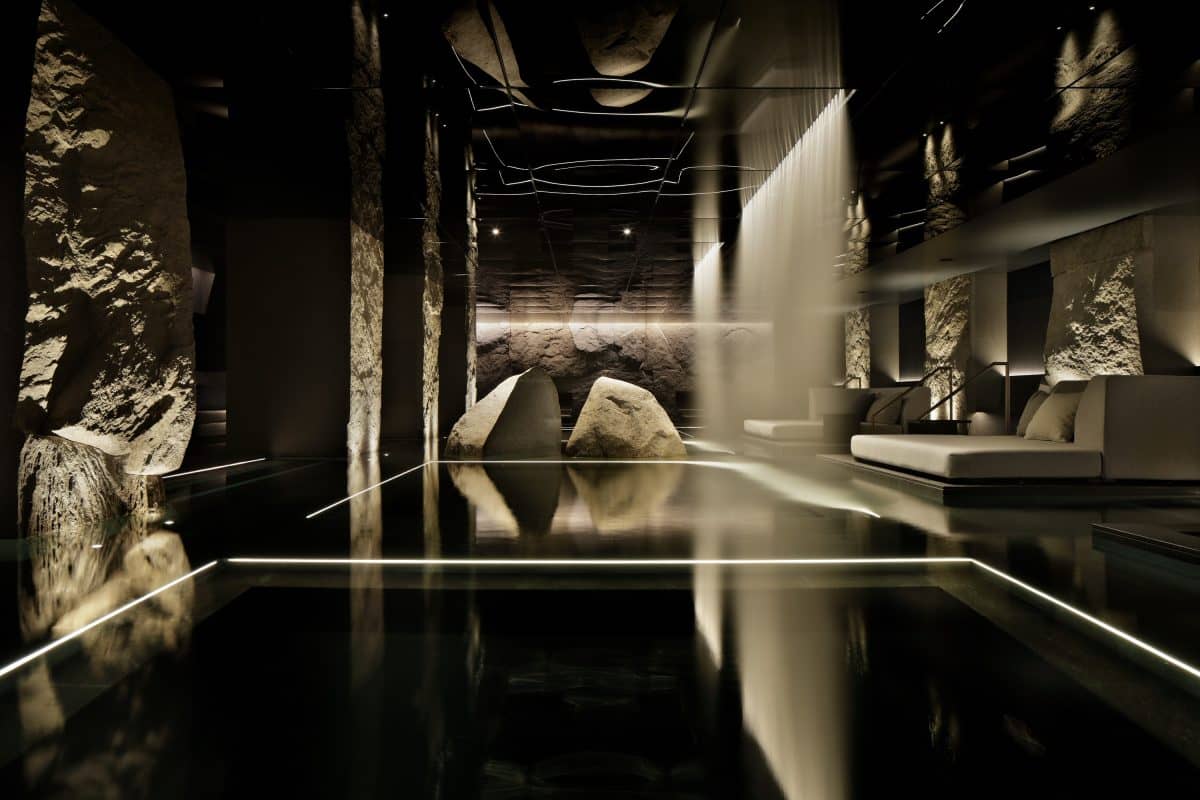 Smaller City, Nature Vibe
Less than a half-hour further by train, Nara became Japan's first capital in the year 710 but is today a much quieter city too often overlooked by travelers who are more likely to make a day trip to Nara, if they visit at all. Spend several days here to encounter Japan up close and crowd-free, and prepare to meet the country's cutest population, the sacred Nara deer.
Eastern Nara is dominated by Nara Park, home to an estimated 1,000+ deer who are nowhere near as timid as those you may have encountered in the United States. Each morning, these deer emerge from the forest to be hand-fed by visitors before spending the day walking the park and meandering into the city. Expect to see them on sidewalks, at shrines, and just about anywhere on this side of town. Visit the park in the morning for the most action, but you'll see them around all day.
Potentially the country's first Shinto shrine, exemplifying the nature-worship religion that predates Buddhism in Japan, pay a visit to Miwa Shrine in front of Miwa Mountain. The shrines in Nara are deeper in nature, accessed by long paths dripping in mosses and shaded by twisting trees. Nature lovers will find the access paths as enchanting as the shrines themselves, and you may find yourself joining in thanksgiving for the incredible surroundings by the time you reach them. Surrounded by destination-worthy walking trails, nearby Yoshoku Katsui at the Tenri City Trail Center is an authentic stop for lunch and local shopping before or after a visit here.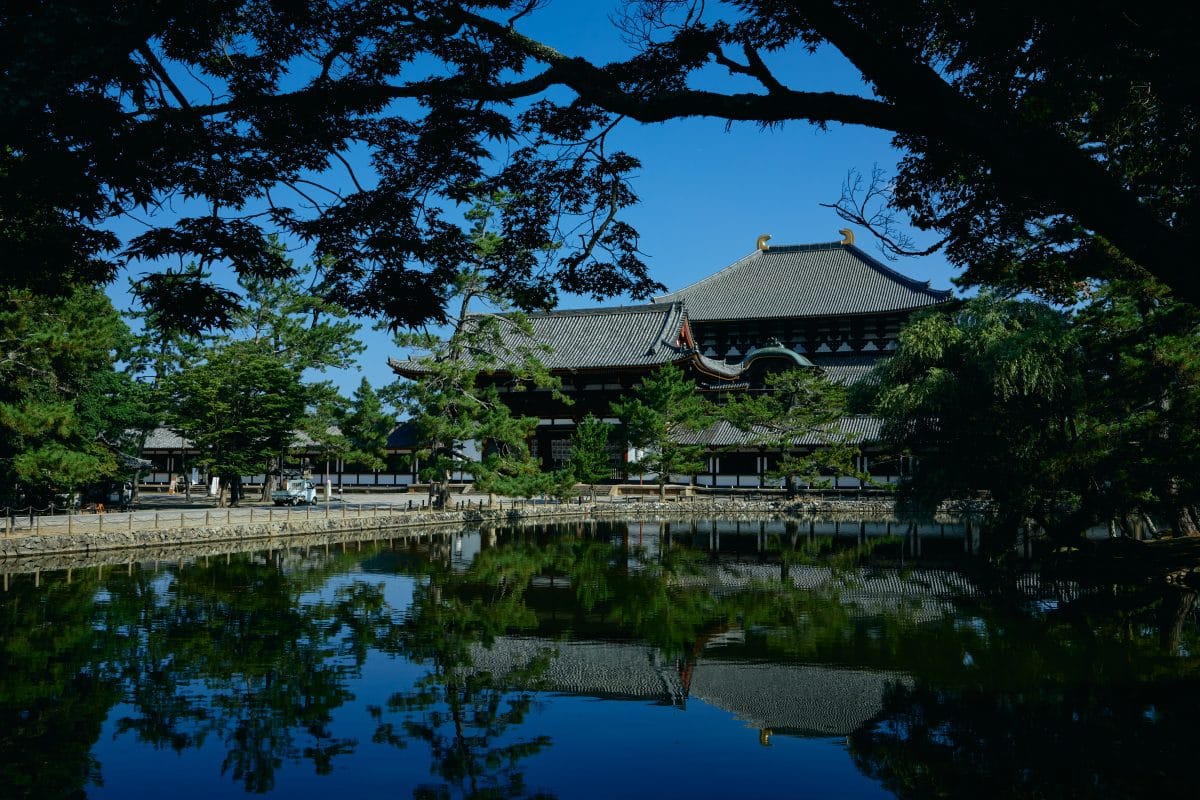 Todai-ji Temple is Nara's most renowned, and you won't want to miss a visit to its staggering Great Buddha, a seated indoor bronze so mammoth that its finger alone measures nearly 4 feet. The surrounding structure remains one of the largest wooden buildings in the world and the nearby Hokkedo houses a humbling collection of giant figures, at times terrifying and always mesmerizing, but be sure to climb the eastern hill for a gorgeous overview of the entire temple complex.
Heijo Palace, former home of the emperor, and the 7th-century pagoda of Yakushiji Temple are also worth visiting, but save time to explore Nara's markets to embrace it's agricultural bounty, too. Nara is the birthplace of sake, so feel free to attend a tasting. Nara is also home to Junichi Uekubo, Japan's 2017 Tea Grand Master, and his rare, hand-rolled green tea so laborious to produce that he only rolls 400 grams per year (less than one pound). A kilo (2.2 pounds) of this tea retails for $10,000, but Uekubo produces an annual 50 tons of more accessible teas from his Tea Uekubo farm in Nara. A visitor center for tastings and an epic view is opening soon.
Also opened in 2020, JW Marriott Hotel Nara is the city's first international luxury hotel and offers the top stay in Nara for discerning couples. Executive and presidential suites come with full access to the executive lounge and there's live music nightly at the Flying Stag bar on the lobby level from Wednesday through Sunday, but it's the dining venues that truly impress here. Silk Road Dining serves an East meets West menu for lunch and dinner with an impressive breakfast buffet and the seasonal Nara Beer Garden offers more casual outdoor dining, but Azekura, the property's signature restaurant is the star. Three distinct dining experiences—sushi, kaiseki, and teppanyaki—provide exceptional opportunities for gourmet dining in unique environments, each worthy of celebrating a special occasion.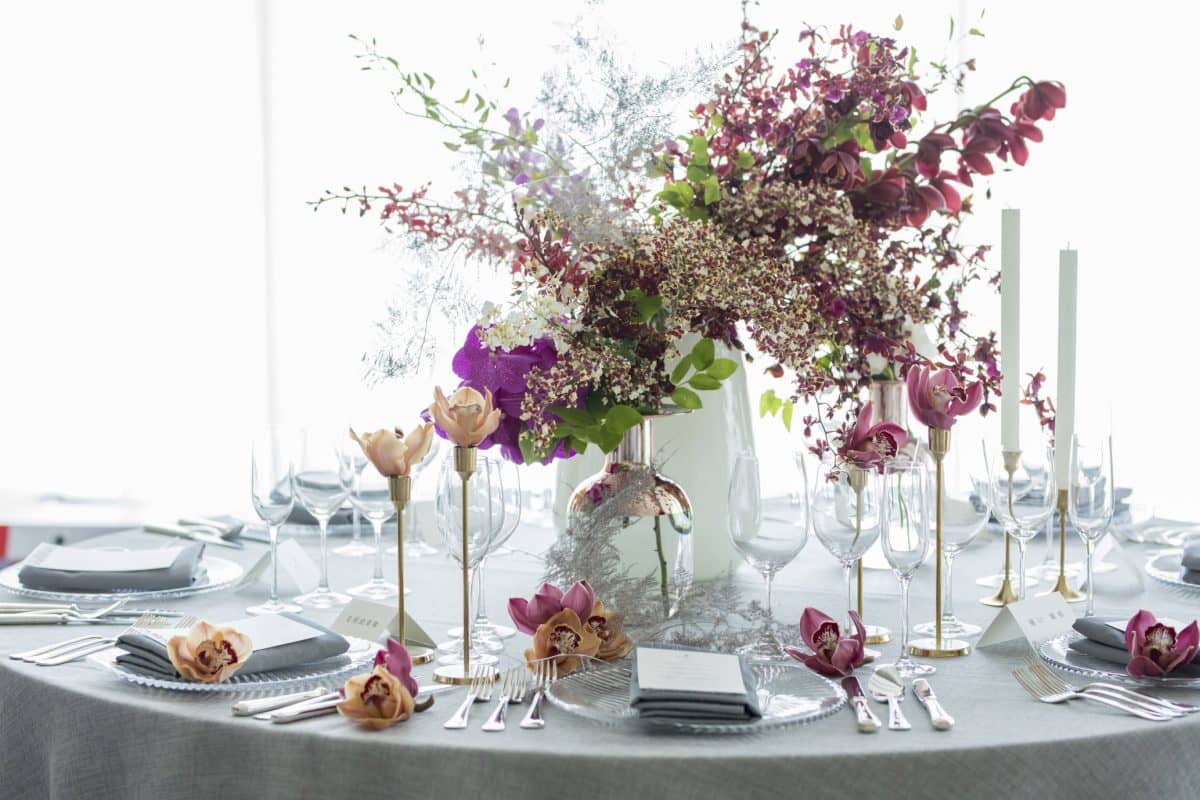 If you're considering a destination wedding in addition to a Japanese honeymoon, both Hotel the Mitsui Kyoto and JW Marriott Hotel Nara are experienced wedding and event venues. To reach either from the U.S., a flight to Tokyo International Airport (HND), also called Haneda, in Delta One lie-flat pods not only ensures maximum comfort and luxuries with both Japanese and Western menus for meals along the way, but also brings access to one of Delta's most elegant Sky Clubs. This is Haneda's only lounge operated by a U.S.-based airline, and it contains an exquisite, and completely complementary bar along with a made-to-order Ramen station complimenting its other Eastern and Western offerings, including sushi, of course.